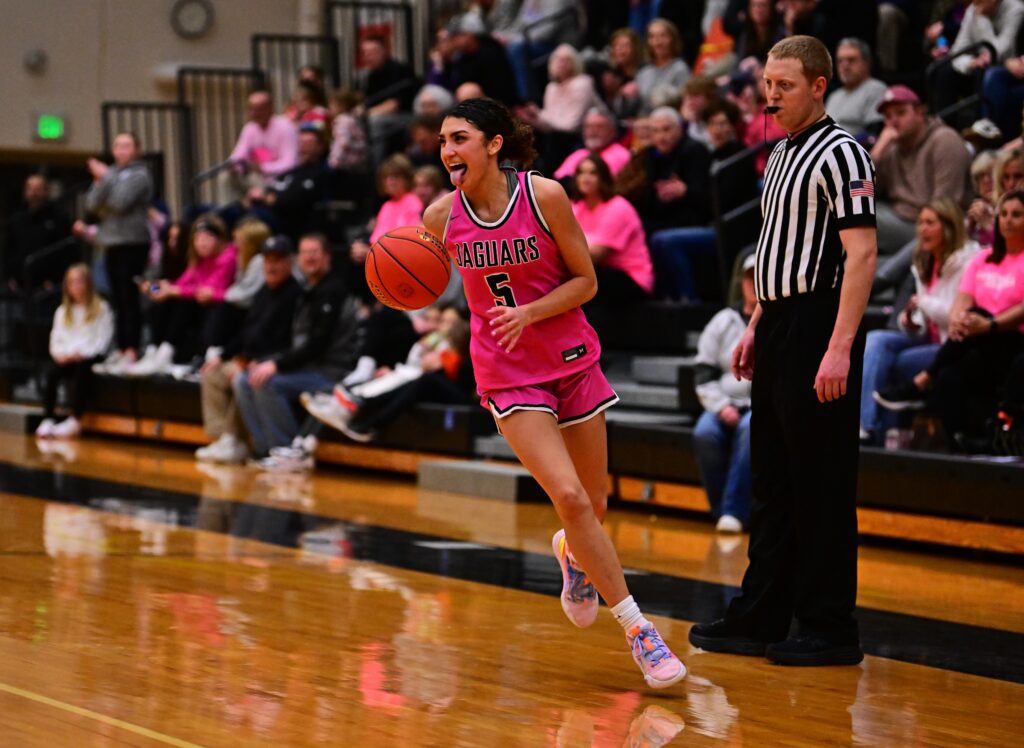 When the Ankeny Centennial girls' basketball team suffered a loss at Valley last month, the Jaguars were held to a season-low 40 points.
On Tuesday night, that same offensive output was enough to produce a 40-34 victory in a rematch between the two teams at Centennial.
"Valley's been a top-five team all year long," said Centennial coach Scott DeJong. "Our defensive effort was very consistent the whole game possession after possession. Our offense was good the first half, and we hung on to get a good win."
The victory allowed the seventh-ranked Jaguars to move into a third-place tie with No. 4 Valley in the CIML Conference. Both teams are now 7-4 in the league.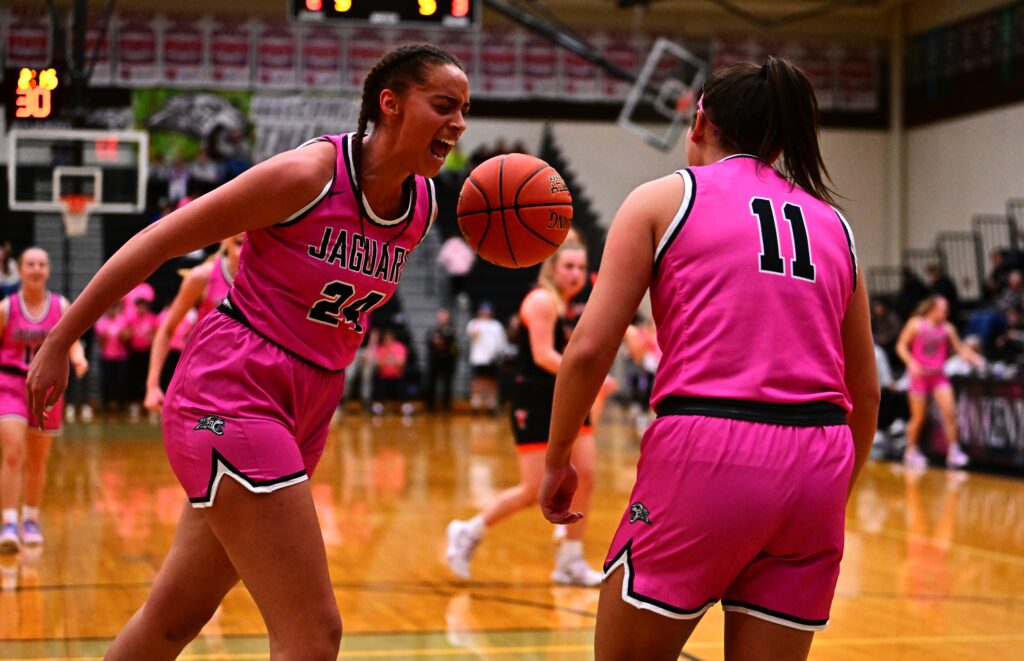 Centennial (12-4 overall) held the Tigers (9-5) to 28.6 percent shooting from the field, including just 4-of-22 (18.2 percent) from 3-point range.
"We're playing to try to get better," DeJong said. "The best way to prepare for the tournament is to keep improving, and the good news is that we've still got a lot of room for improvement."
The Jaguars outscored Valley in the second quarter, 15-6, to build a 27-17 lead at halftime. The Tigers allowed just 13 points in the second half, but they weren't able to make enough shots to overcome the double-digit deficit.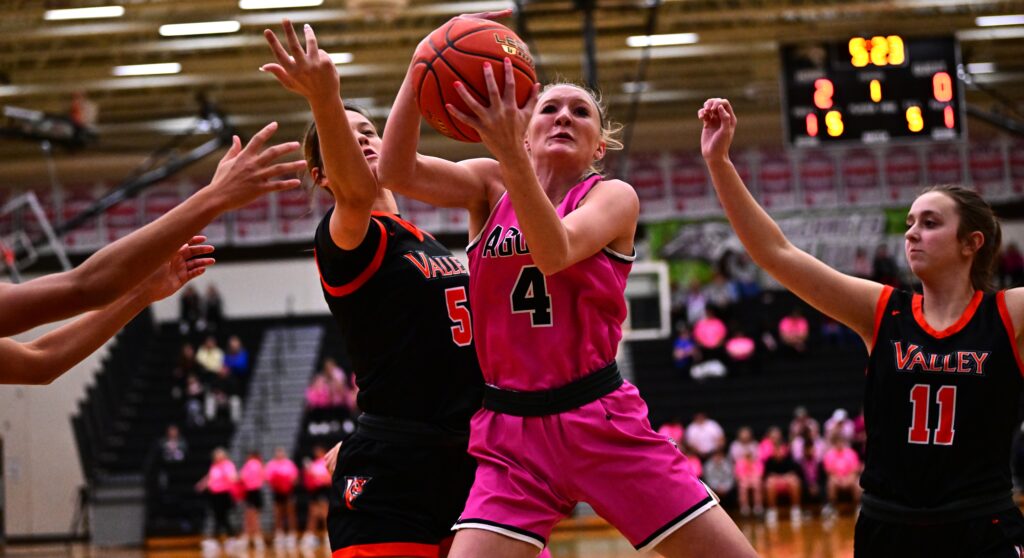 Mya Crawford led Centennial with 13 points, 10 rebounds and two steals. Jaeden Pratt dished out three assists and also grabbed 10 boards, helping the Jaguars to a 34-24 rebounding advantage.
"Jaeden and Mya continue to do a great job on the boards night in and night out," DeJong said.
Makenna Clark had 12 points in the win. Averi Porter chipped in nine.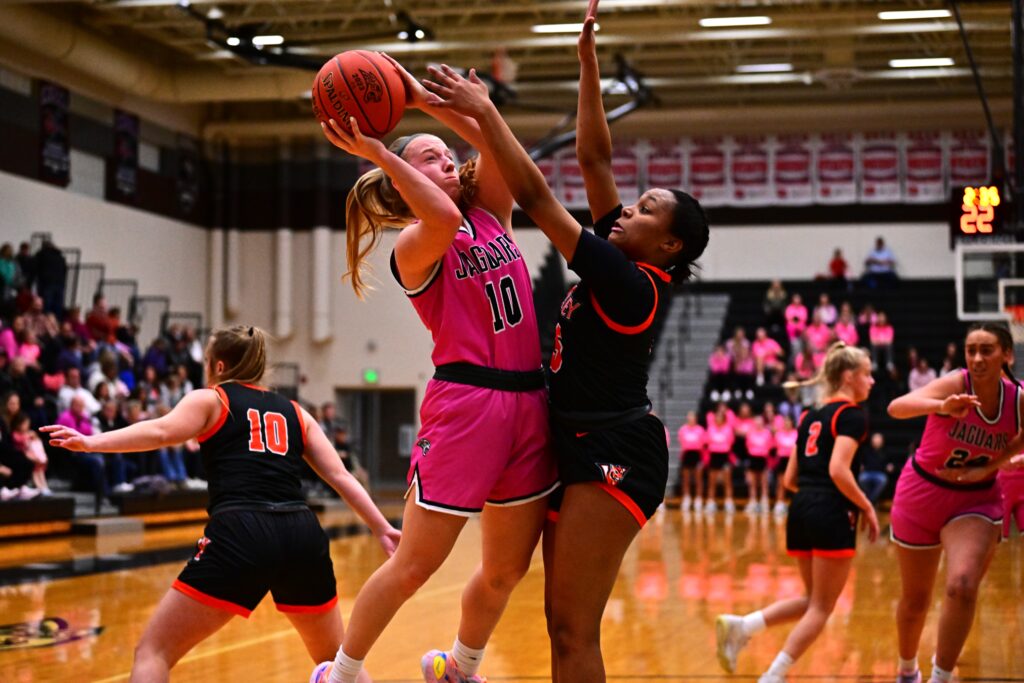 Elise Jaeger led Valley with 13 points and eight rebounds.
"We are building our resume," DeJong said. "Getting a top-five win is nice, but it only lasts until your next game."
The Jaguars will now have a week off before hosting Waukee on Tuesday. The Warriors will be looking to avenge an earlier 48-29 loss.
"Waukee is playing well," DeJong said. "They've had some good wins lately."