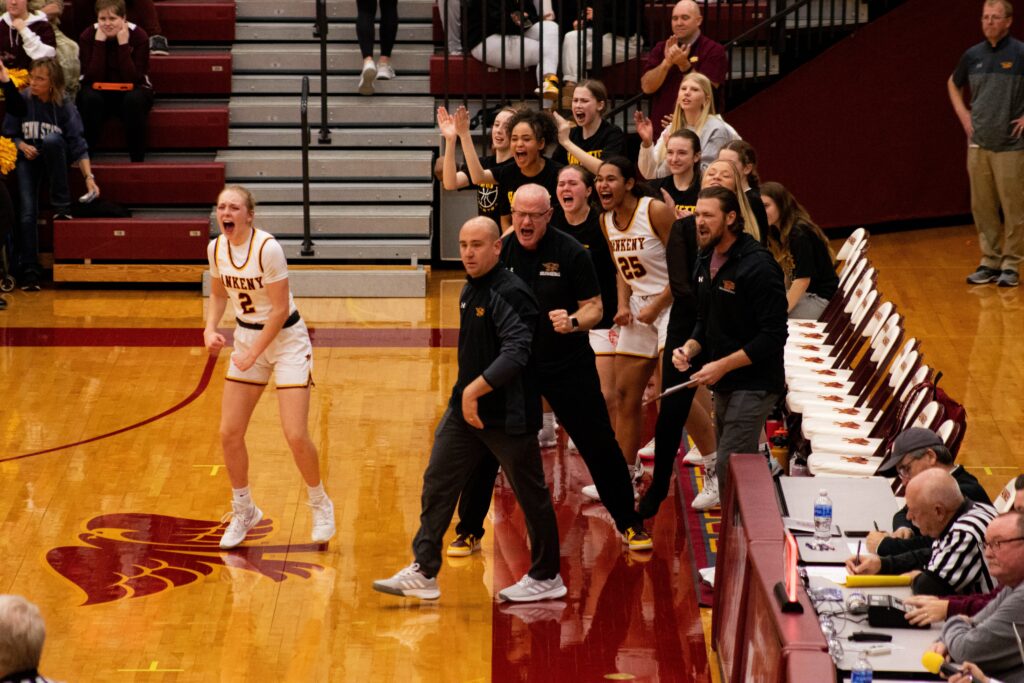 The Ankeny girls' basketball team entered Tuesday's non-conference game against visiting Dallas Center-Grimes with a .500 mark.
The 13th-ranked Hawkettes showed that their record is deceiving.
Ankeny had four players in double figures and rolled to a 61-44 victory over the Fillies, who are ranked No. 1 in Class 4A.
"It was a good win," said Ankeny coach Dru McAnelly. "Obviously, they've had a lot of success lately. They played Johnston right down to the end–it was a one-possession game until some late free throws, so we knew it was going to be a test and they'd be really motivated to come over here and beat a 5A team on their home floor. Coming off a disappointing home loss on Friday (to Waukee), we couldn't have responded any better with our energy and our effort."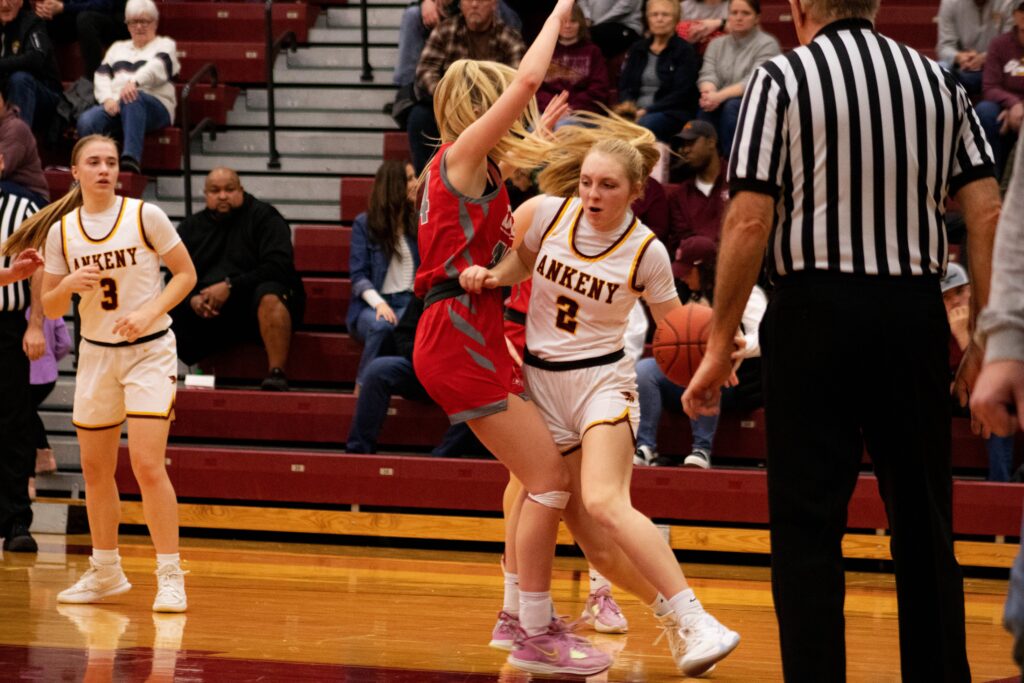 Ankeny jumped out to a 12-4 lead in the first quarter and held a 33-16 advantage at halftime. The Hawkettes improved to 8-7 on the season, while Dallas Center-Grimes dropped to 11-3.
Karsen Jacks led Ankeny with 16 points. She also contributed six rebounds, three assists and a steal.
Jacks went 5-of-7 from the field, including 2-of-4 from 3-point range. She had been scoreless in the previous two games.
"The coaching staff reassured Karsen that we hadn't lost any confidence in her, and she responded great," McAnelly said. "I was really happy for her."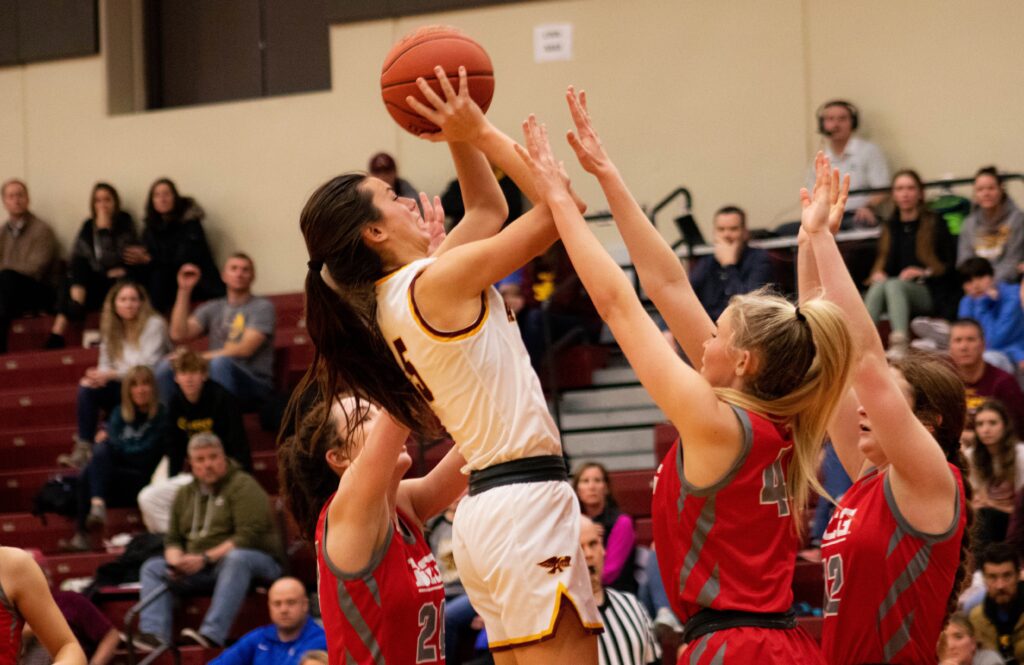 Jenna Pitz and Jayla Williams each had 14 points for the Hawkettes. Pitz went 3-of-6 from behind the arc and also dished out four assists.
Savannah Gage added 13 points and 10 rebounds. She went 4-of-4 at the free-throw line and has now made 23 consecutive attempts over the last eight games.
Zoe Shadravan had four blocks in the win.
"We didn't have a choice–it's winning time," McAnelly said. "We're getting late in the game here, and we know what our goals are."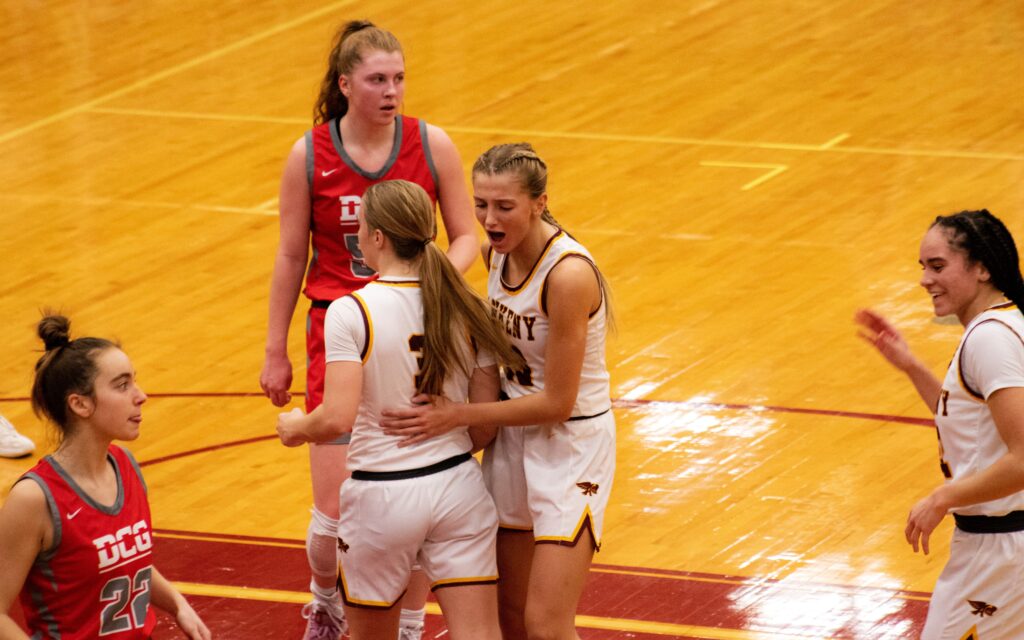 Ankeny only has a handful of games left to build its postseason resume.
"Our record doesn't really reflect how well we've played and who we are, but it is going to reflect where we'll be placed for the regional tournament," McAnelly said. "So we've got to help our record as much as we can these last five or six games of the seeding period."
Ankeny will travel to Southeast Polk on Friday for a CIML Conference game against the No. 8 Rams, who are 6-4 in the league and 9-4 overall. Southeast Polk ended a four-game losing skid with a 61-57 win at Waukee Northwest on Tuesday.
The Rams won the first meeting at Ankeny, 57-43, on Dec. 6.