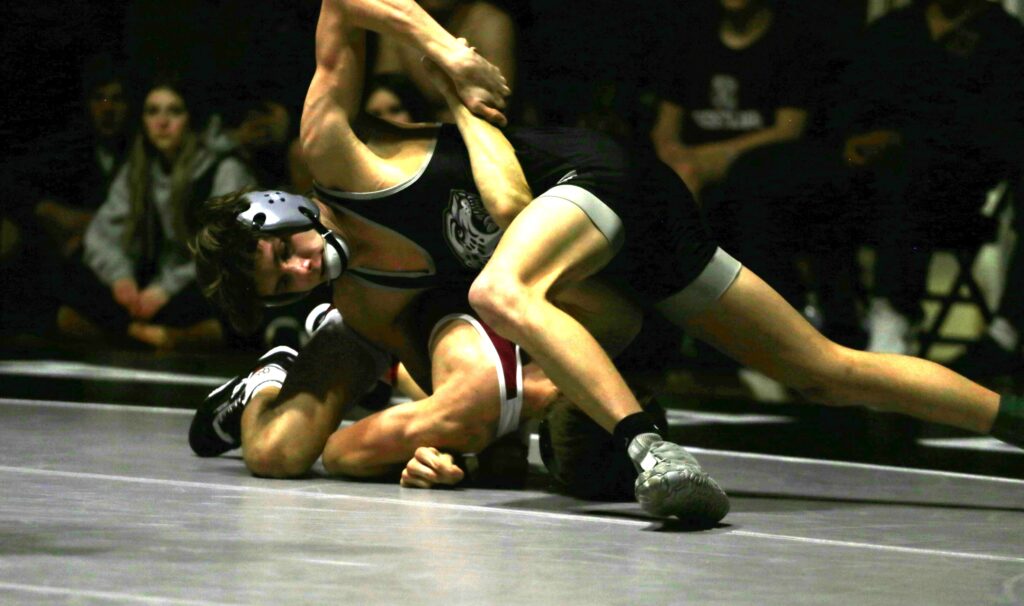 It was a memorable Senior Night for the Ankeny Centennial wrestlers on Thursday.
The sixth-ranked Jaguars recorded six pins and rolled to a 57-22 victory over visiting Dowling Catholic in a CIML Conference dual meet.
"We wrestled well," said Centennial coach Jay Groth. "I thought all of our guys went out there and fought."
Prior to the meet, Centennial's seniors were honored along with assistant coach Justin Song, who will also be leaving the program.
"It was an emotional night, especially with coach Song taking a new position and moving down to Nashville," Groth said. "We're going to miss him a lot. He's been awesome. He does it for free, and he puts in a lot of extra time. He doesn't just work with his son (Logan). He works with all of them. I'll miss him a lot, and I'll miss the seniors."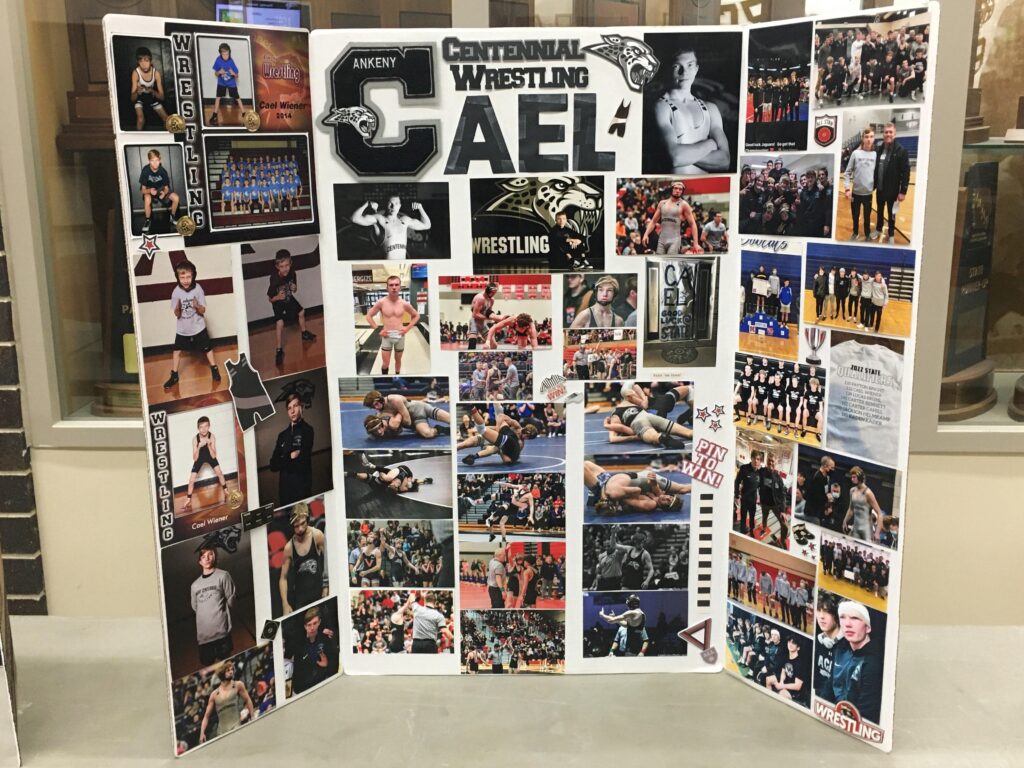 The Jaguars won the first five matches to build a 27-0 lead. Seniors Logan Song and sixth-ranked Zach English notched back-to-back falls at 170 and 182 pounds.
The Maroons then recorded three consecutive pins at the upper weights before Centennial took five of the last six matches to seal the win.
"We talk to our bigs all the time about being meaner on the mat and being physical, and they ran into a couple guys that were physical today," Groth said. "But they can see what we're talking about. It's intimidating, and those kids are tough. We've got to wrestle more like that, and hopefully they can take that with them. But otherwise, we did what we wanted to do."
Centennial improved its records to 4-3 in the conference and 20-5 overall. The Jaguars reached the 20-win mark for the third time in school history.
"I always tell the kids I hate Senior Night," Groth said. "I want it to be about wrestling and then afterwards we can be about each other. But they deserve to have a good night like tonight."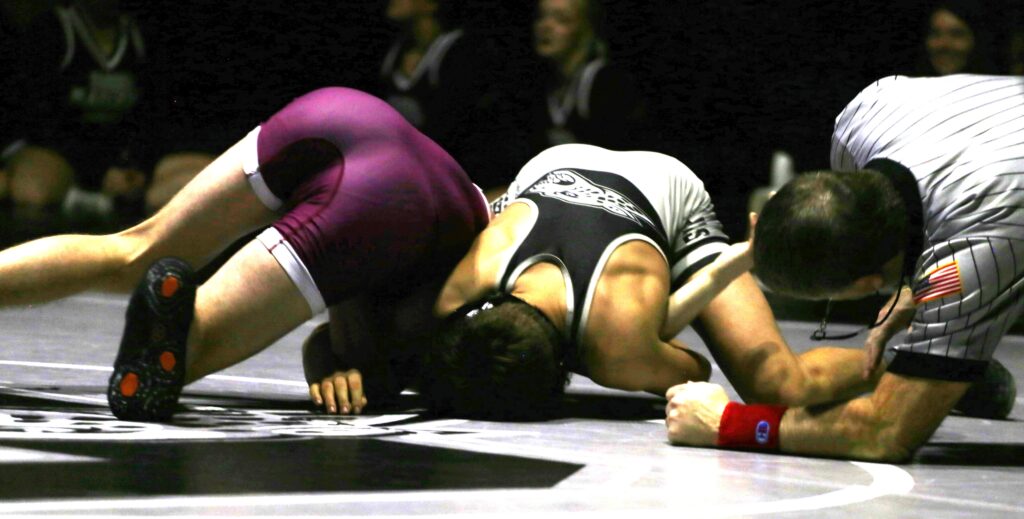 Centennial will compete in the Ed Winger Invitational on Saturday at Urbandale.
Here are the match-by-match results from Thursday's meet:
Centennial 57, Dowling Catholic 22
145: Anonson won by forfeit; 152: Brennan pinned Swift, 1:46; 160: Ehlts beat Dirks, 3-2; 170: Song pinned Bocken, 1:01; 182: English pinned Pollard, 3:27; 195: Pins (DC) pinned Keller, 2:53; 220: Rumley (DC) pinned Grider, 1:11; 285: Hagan (DC) pinned Dickinson, 1:30; 106: Ca. Vandermark won by forfeit; 113: Co. Vandermark pinned Kelly, 4:53; 120: Bright pinned Chladek, 2:21; 126: Soto (DC) beat Roland, 10-2; 132: Wiener won by forfeit; 138: I. Bruhl pinned Burnett, 1:14.