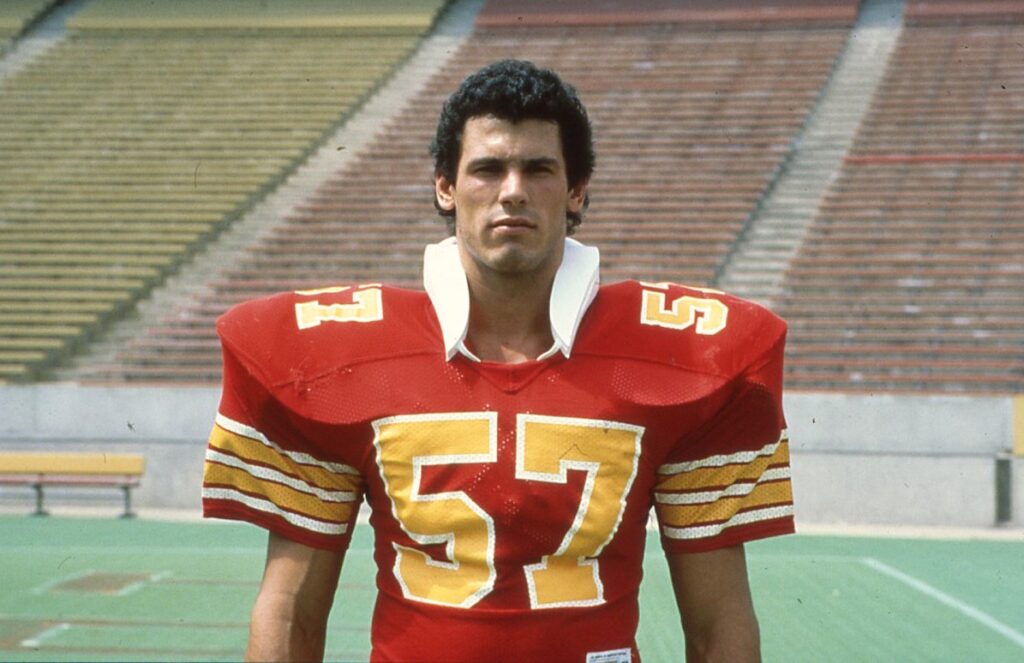 Jerry Pezzetti has always started his pregame speeches with the same word during his legendary career as a football coach.
"Men," he says.
"Just by calling us 'men' we felt big, strong and powerful," said Jon Leverenz, a star linebacker for Pezzetti in the 1980s. "And he would proceed to make us feel unstoppable regardless of the challenges ahead. But we knew in the back of our heads that we were in phenomenal shape thanks to assistants like (Roger) Rohwedder, (Pete) Brejcha, (Tom) Fish and (Mark) Becker that worked our asses off so we knew no one was going to outlast us. We did so many up-downs before practice started we could last all night come game time. Then after Pezzetti's talk we would slip and slide down the ramp out of the upper gym, then our cleats would hit the cement and we'd walk two-by-two into the stadium and we would sound like soldiers marching into battle.
"(It) still gives me chills," he added.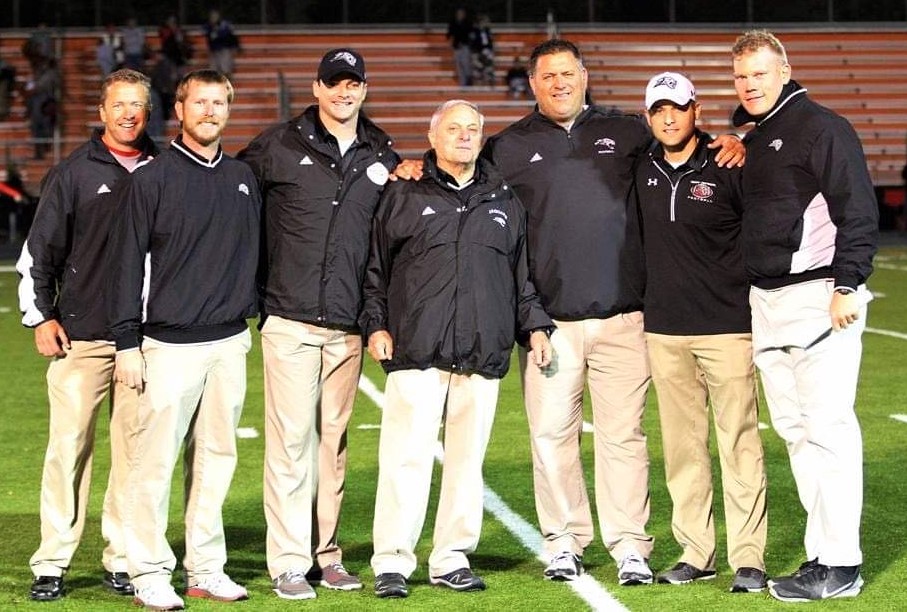 Leverenz made four interceptions as a junior on the 1983 Ankeny squad. As a senior, he helped the Hawks tie for the Central Iowa Conference title with Newton and Urbandale.
Leverenz is the younger brother of Ted Leverenz, who was previously named to Ankeny Fanatic's all-time Ankeny football team for the pre-Pezzetti era. Now, Jon is one of the members of the all-time team comprised of players from the modern era.
Earlier this month, we revealed the fourth, third and second teams. Here, now, are the 24 best players to wear an Ankeny or Ankeny Centennial uniform since Pezzetti arrived in 1969:
FIRST TEAM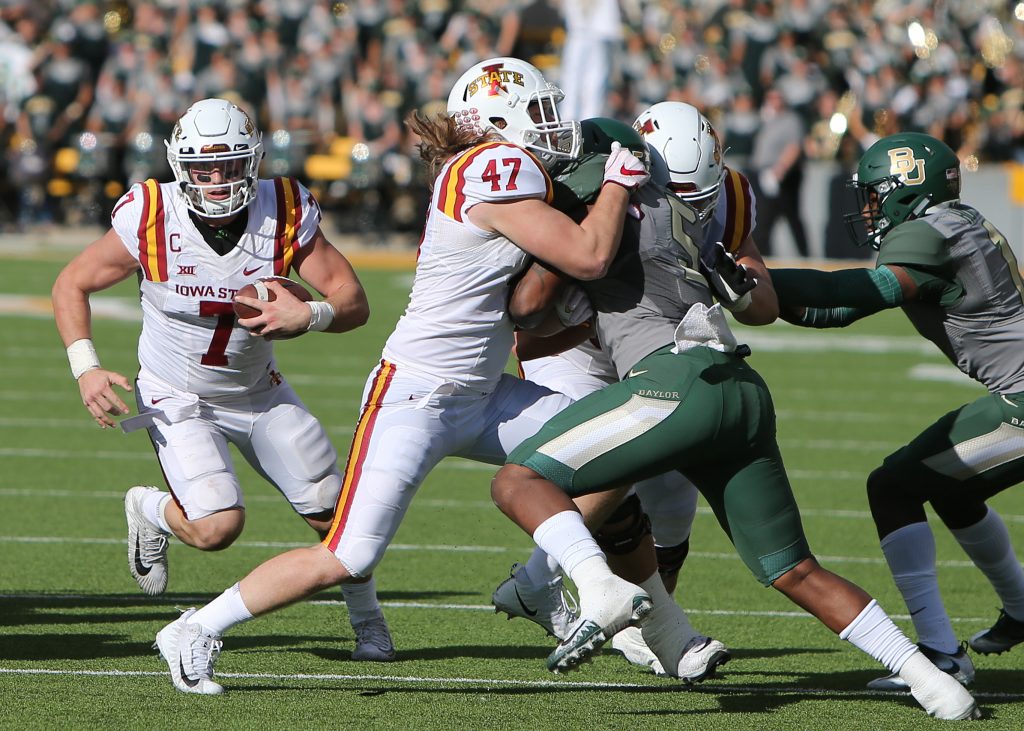 Joel Lanning, QB: He was one of the most versatile players to ever play for Pezzetti and one of only a handful who started as a freshman when he was promoted to Ankeny's varsity squad in 2009. After starting the season as a running back, he was switched to quarterback after three games to take advantage of his versatility. "We kind of adapted our offense to his strengths," Pezzetti said at the time. "He did a nice job, and he's got a bright future ahead of him." Lanning accounted for 966 total yards and 11 touchdowns. As a sophomore, he passed for 1,230 yards and ran for 669 while helping the Hawks advance to the Class 4A semifinals, despite suffering an injury to his right knee early in the season. He underwent surgery to repair a torn meniscus in the offseason. In 2011, Lanning again led Ankeny to the UNI-Dome, where the Hawks lost in the semifinals to the eventual state champion for the second straight year. He passed for 1,723 yards and 18 touchdowns while being intercepted just three times and also rushed for 636 yards and five scores. Then, as a senior, he led the Hawks to the greatest season in school history in their final year as one varsity program. Ankeny capped off a perfect 14-0 campaign with a 23-17 victory over Cedar Rapids Xavier in the Class 4A title game, giving Pezzetti his second state championship. Lanning rushed for 167 yards and two touchdowns on 19 carries in the win. He dashed 5 yards up the middle for the go-ahead score with 3 minutes 16 seconds left. Lanning completed 120-of-211 passes for a school-record 2,315 yards and 22 touchdowns. He was also the team's second-leading rusher, becoming the first quarterback under Pezzetti to surpass the 1,000-yard mark on the ground. He had a team-high 153 carries for 1,082 yards and 17 scores. He was named to the Elite all-state team by The Des Moines Register, which also tabbed him the Class 4A Player of the Year. He was a three-time all-conference pick and a two-time first-team selection. "Obviously, winning a championship and being the first team to be 14-0 was the highlight of my career," Lanning said. "I made a lot of friends and memories being on four different teams in my time. I used to always go to the Ankeny Cafe on Friday mornings with the guys. Also, I used to go to the meeting early in the morning with Ryan Pezzetti and would bring him Ankeny Cafe for breakfast too while we would watch film. Too many memories really! It was great tailgating with my family and friends after the games and having a good support system!" A three-star recruit, Lanning was ranked the second-best prospect in Iowa's Class of 2013 according to ESPN. He went on to play for Iowa State, choosing the Cyclones over an offer from Nebraska. Lanning enjoyed a tremendous career in Ames–first as a quarterback and later as a linebacker. He was one of the top dual-threat quarterbacks in the Big 12 in 2015-16 before switching to linebacker during spring drills prior to his final season. He became one of the best stories in ISU football history, making an amazing transition to defense. He led the team, ranked third in the Big 12 and 37th nationally in tackles per game (8.8). He had a 20-tackle game against Texas and an "Iron Man" performance in the Cyclones' historic upset at third-ranked Oklahoma, when he played 57 snaps on defense, 13 on offense and eight on special teams. A two-time team captain, he was the first FBS player since 2006 to record a sack, interception, fumble recovery, rushing TD and passing TD in a season. Lanning was named a first-team all-American and was the runner-up for the Paul Hornung and Lombardi awards. He was selected the Pete Taylor Most Valuable Player and the Iowa State Male Athlete of the Year. He was invited to an NFL camp with the Dallas Cowboys and later played for the San Antonio Commanders of the AAF in 2019. Also a standout baseball player and wrestler in high school, Lanning was earlier named to Ankeny Fanatic's all-time Ankeny baseball team. His older brother, Jeff, was also a baseball and football star at Ankeny.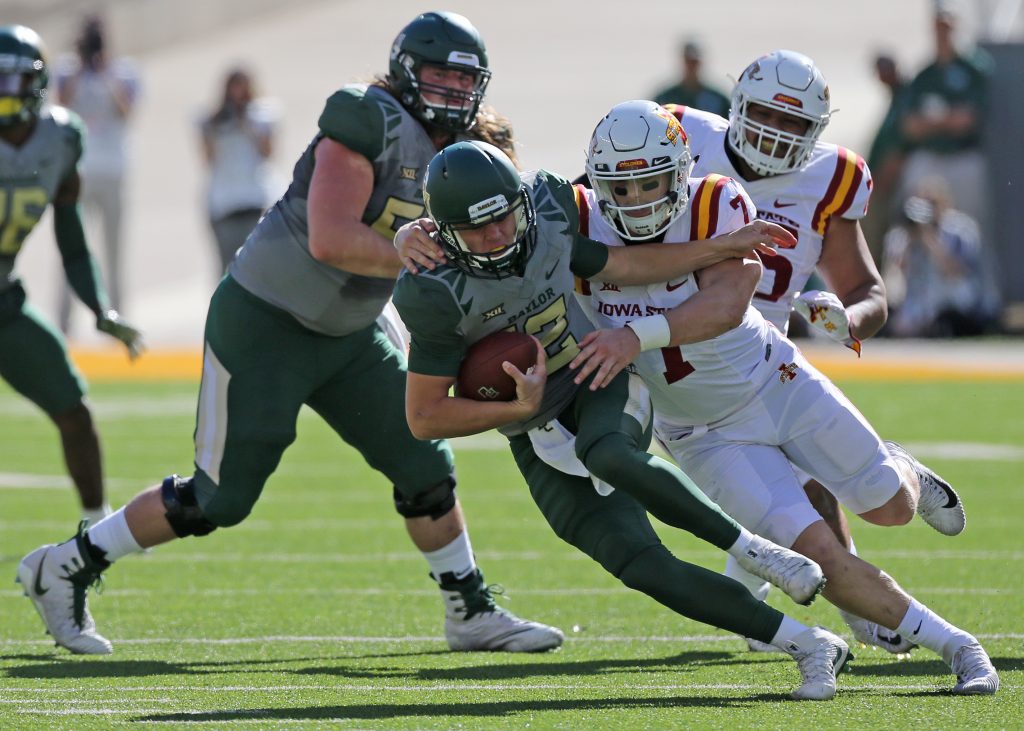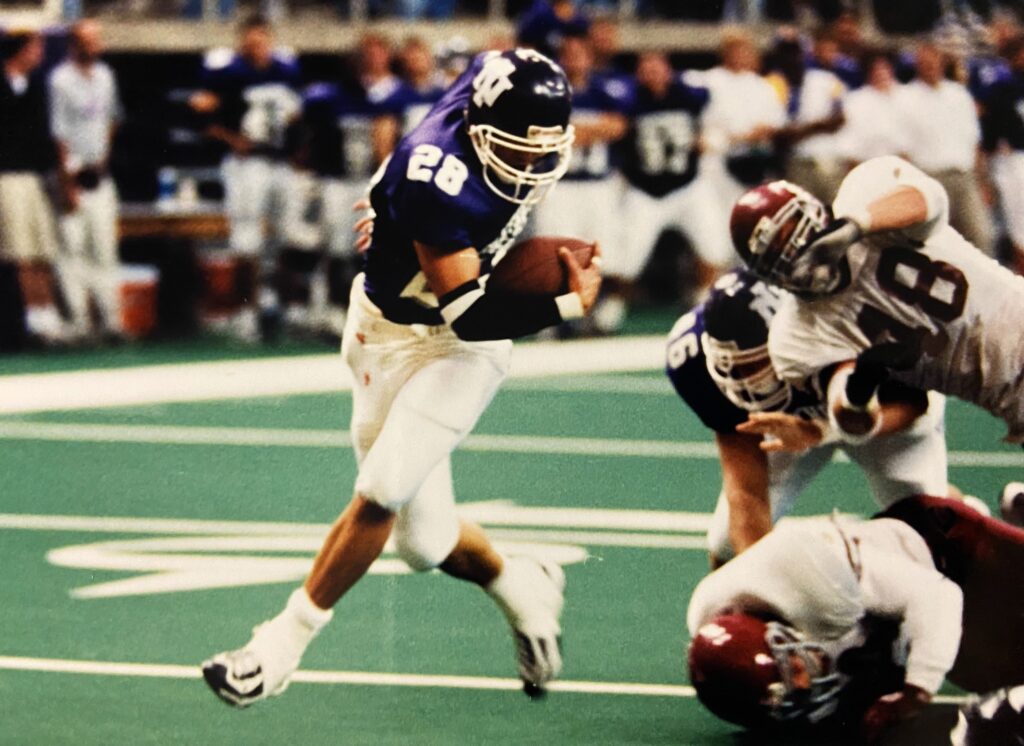 Adam Benge, RB: In 1995, he was part of Ankeny's sophomore class that wrote a letter to Pezzetti, vowing to win a state title during their senior season. Two years later, Benge and his teammates delivered on that promise by defeating Iowa City High, 17-14, in the Class 4A championship game, preventing the Little Hawks from defending their crown. It was the first state title for the school and for Pezzetti. "It was a tremendous effort by the kids," Pezzetti said at the time. "They set their goals, and they accomplished them. That doesn't happen very often." After growing up in Omaha, Benge was forced to relocate to Ankeny when his dad landed a new job in Des Moines prior to his sophomore year. He was not happy about the move. "I ended up living in Ankeny for only three years, but I made some of the best memories and friendships in my life during that time," Benge said. After rushing for 756 yards as a junior, Benge ran for 1,838 yards and 26 touchdowns on 231 carries in 1997. Both were school records at the time. He surpassed the 100-yard mark in 11 of the 13 games, including 10 in a row. He ran 19 times for 240 yards and four touchdowns in a 49-26 victory over Urbandale. He later ran for 183 yards and two scores in a 45-28 win over Newton in the Class 4A quarterfinals that avenged a loss in the regular-season finale. He was named to the Elite all-state team. "Ankeny provided me with an opportunity to perform at a sport I loved," Benge said. "Who knows what would have happened if I stayed in Omaha, but by moving to Ankeny I was able to play on a state champion football team and also earn a spot on a college roster. Who knows if either would have happened in any other way, but that fact that it did certainly set the trajectory for my future at the time." Also a state long jump champion, Benge went on to play at Northern Iowa, where he was a three-time all-conference second-team pick. His college career was interrupted, however, when he left the Panthers' program in 2000 because he had lost his passion for the game. He returned the following year though, much to the delight of new head coach Mark Farley. "When we entered this, we didn't really want to hear about the past," Farley said at the time. "We wanted people to start anew, just like we did. Adam is a guy who loves to play the game and has great enthusiasm. He comes out and practices like he plays every day. He's a guy you like to have at practice, you like to be around and you definitely like to have on your team." Benge rediscovered his love for the sport. "Practice is even fun sometimes, although that last 10 minutes of conditioning might be pushing it a little bit," he said. "I just wanted to come out and play football, do the best I could, enjoy it the best I could, and hope to go beyond anything I've done in the past. If we win games, all those other things work out." He rushed for 1,383 yards on 241 carries in 2001, which ranks third on UNI's single-season all-time list. He also ran for 16 touchdowns, which is tied for fourth in school history. His 271 carries in 2002 rank fourth on the Panthers' all-time list. He ran for 3,721 yards in his career, which also ranks fourth on the school's all-time list. He ranks third in school history with 786 career carries and fourth with 36 career rushing touchdowns. "There was certainly a lot of talent on our (Ankeny) team, but it was the connection and relationship between the players that fueled it," Benge said. "I have only played on two teams in my life with that energy. The first was at Ankeny where we won a state championship and the second was at UNI where we survived through the season before inevitably losing to the soon-to-be national champion, Montana, in the semifinals (of the FCS playoffs). In both cases, our team was projected to finish in the bottom half of our conferences and in both cases it was the chemistry between teammates that allowed us to become overachievers. I never played on a better Ankeny team, but I did play on a few better teams at UNI–with stronger rosters–that did not have near the success that we had in my junior year." Benge was named the No. 29 greatest athlete in Ankeny High School history by the Ankeny Register & Press Citizen in 2006. It has now been more than 25 years since Benge and his Ankeny teammates raised the championship trophy in the UNI-Dome. "I remember the coaches and the players in Ankeny like it happened last week," he said. "Whenever I run into old teammates, no matter how many years have passed, it picks up right where it left off. There is a unique bond that was formed back in 1997 that requires nothing to keep it alive. No matter how long it has been and how far we are from those days, it is like we just spoke yesterday."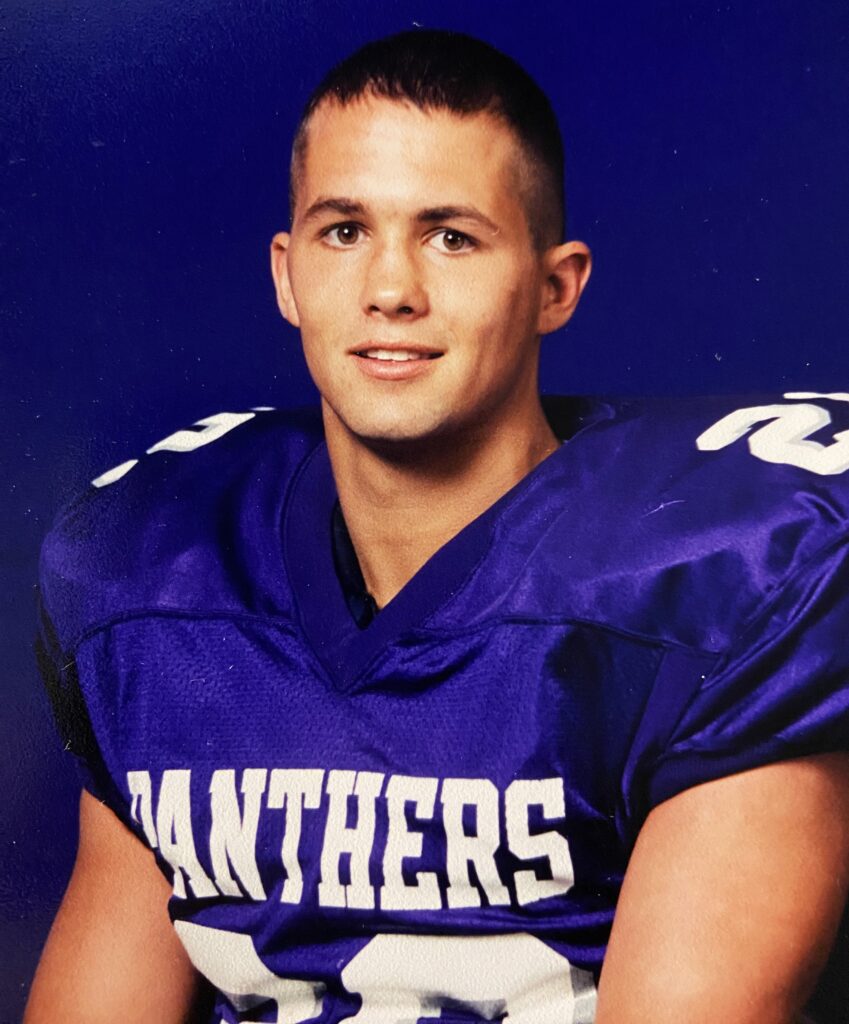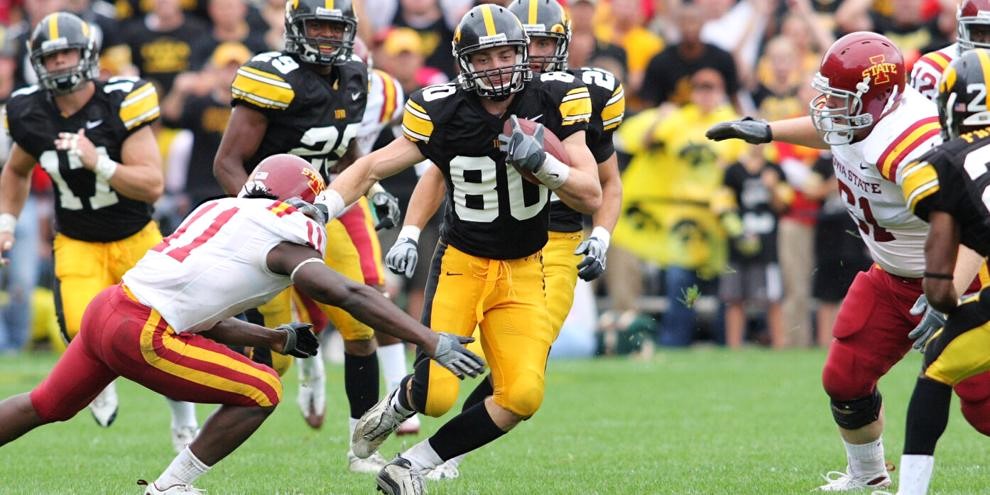 Andy Brodell, RB: He helped Ankeny to three consecutive appearances in the Class 4A semifinals from 2001-03, when he relied on his blazing speed to become one of the state's premier running backs. As a junior, he rushed for 1,457 yards and 20 touchdowns. He had a breakout game in Week 3, rushing for 250 yards and two scores on 28 carries in a 40-30 win at Sioux City West. "Andy had a great year," Pezzetti said at the time. "He's one of the fastest kids in the state." Then, as a senior, he set a pair of single-season school records with 2,041 yards rushing and 38 touchdowns while averaging 12.5 yards per carry. He ran 21 times for 286 yards and three touchdowns in a 32-28 victory over Dowling Catholic. He rushed 21 times for a career-high 287 yards and four scores in a 52-33 win over Des Moines East in the opening round of the playoffs. Ankeny won its first 11 games before falling to Valley, 42-14, at the UNI-Dome. Brodell was named to the Elite all-state team. He also set school and conference records with 3,808 career rushing yards and 64 career touchdowns. "He's a very special player," Pezzetti said then. "He's as good as anybody we've ever had." Also a five-time state champion on the boys' track squad, Brodell went on to play football at Iowa, where he moved to receiver and caught 94 passes for 1,369 yards in his career. He ranks 19th in career catches and 20th in career receiving yards. As a redshirt freshman in 2005, he made his mark on special teams, partially blocking an Indiana punt that led to an Iowa field goal. Brodell had his best collegiate season as a sophomore, when he caught 39 passes for 724 yards and five touchdowns. He had seven catches for a career-high 159 yards in a loss at Minnesota, including a 50-yard score. In the Alamo Bowl against Texas, he matched his career-high with another 159-yard performance, this time on six catches with a pair of touchdowns. His 63-yard scoring reception in the first quarter gave Iowa a 14-0 lead. He scored again on a 23-yard reception to put the Hawkeyes ahead, 21-20, late in the third period. In 2007, he made 13 catches for 96 yards in the first four games before suffering a season-ending injury at Wisconsin. As a senior, Brodell returned to his previous form, ranking second on the team in both receptions (36) and receiving yards (533). He had perhaps the greatest highlight of his career in the Cy-Hawk game against Iowa State, when he returned a punt 81 yards for a touchdown in the fourth quarter to seal the Hawkeyes' 17-5 victory at Kinnick Stadium. It was the 10th longest punt return in school history, and he was named the Big Ten Special Teams Player of the Week. He later had a career-high eight catches for 126 yards in a loss to Northwestern, including a 45-yard score. He had all four of his touchdown catches in a five-game span. In his final game as a Hawkeye, Brodell had three catches for 27 yards as Iowa rolled to a 31-10 win over South Carolina in the Outback Bowl. At the end of the season, he ranked third in the Big Ten and 31st in the nation in punt return average (10.6). He was named the No. 17 greatest athlete in Ankeny High School history by the Ankeny Register & Press Citizen in 2006–before his college career had even ended.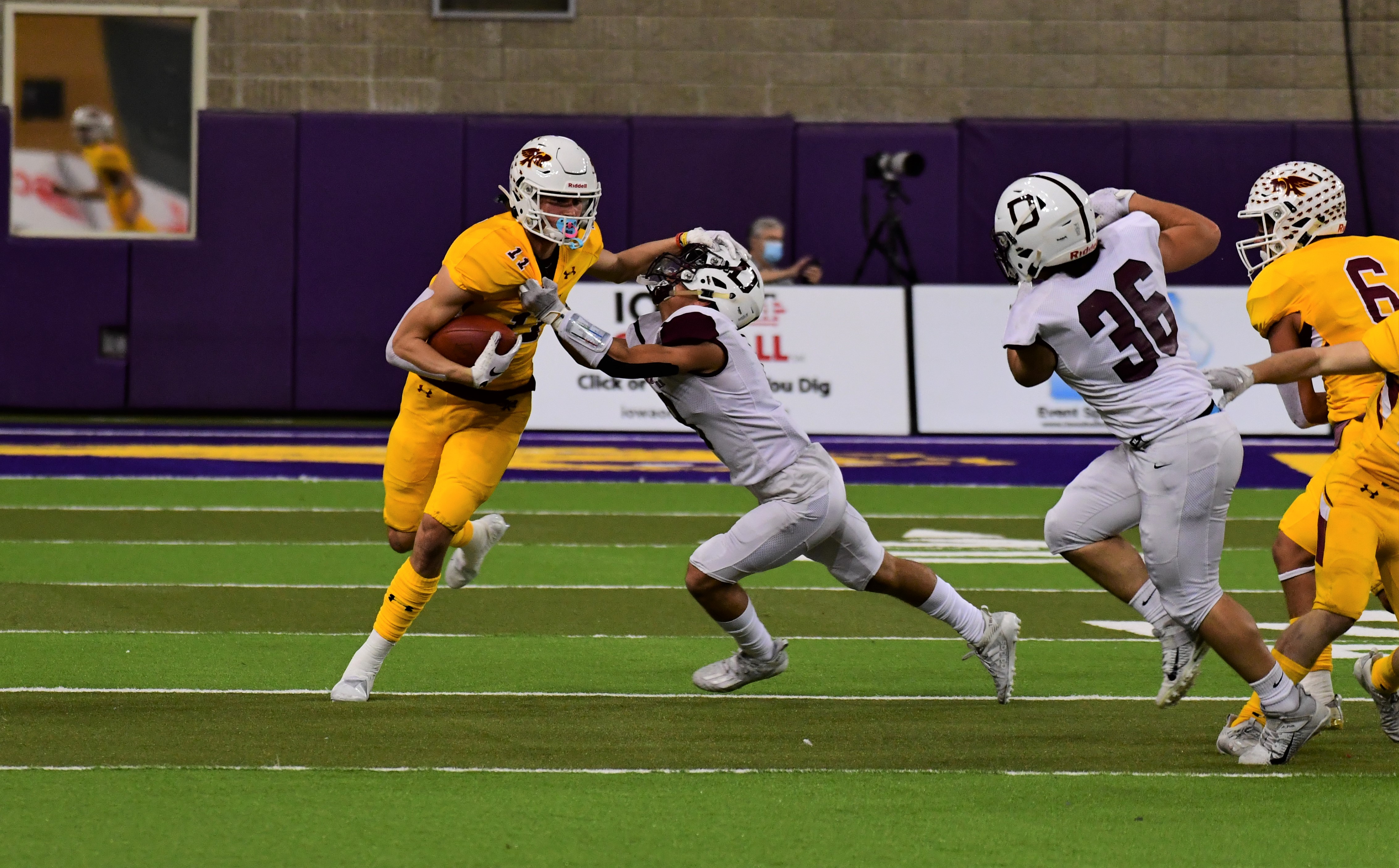 Brody Brecht, WR: He was a standout at Ankeny from 2017-20, helping the Hawks to a 27-15 record during his career. He became a starter as a freshman and went on to catch 124 passes for 2,269 yards and 29 touchdowns over the next four years. All three of those marks are school records. He caught 30 passes for 513 yards and six scores as a sophomore in 2018, when he helped Ankeny to a 5-5 mark. He had a breakout performance in the opening round of the playoffs, when he caught seven passes for 120 yards and a touchdown as the Hawks battled heavily-favored Valley to the wire before dropping a 24-21 decision. In his final two years, Brecht relied on his 6-foot-4 frame and his blazing speed to become one of the state's best deep-ball threats. He averaged 22.7 yards per catch as a junior, when he had 35 receptions for 796 yards and seven scores. Ankeny posted a 7-4 record and advanced to the Class 4A quarterfinals before losing to eventual state champion Dowling Catholic. In 2020, Brecht capped off his career by helping the Hawks to the third state title in school history. "Obviously, winning state was the best," Brecht said. "But honestly, it wasn't even just winning that game (against Southeast Polk) that I'll remember. It was the friendships that I made that will last a lifetime. The bonding in the locker room and on the field, it was amazing. It was fun." He caught 42 passes for 599 yards and 12 touchdowns as Ankeny won its last 10 games to finish with an 11-1 mark. Brecht ran for one touchdown and caught a pass for another in the Hawks' historic double-overtime win against Dowling in the Class 4A semifinals. "It's an amazing feeling," Brecht said at the time. "Hats off to (Dowling)–it was a great game, a great game on both sides of the ball. I'm just so blessed. God put us in this position and we executed, so all glory to Him." He was named to the Elite all-state team by The Des Moines Register in each of his last two seasons. "We had a great team, and we had a great few years," Brecht said. "I was just honored to play with the guys that I played with." Also a star on the baseball field, Brecht is currently playing both sports at Iowa. The righthanded pitcher was earlier named to Ankeny Fanatic's all-time Ankeny baseball team. He turned down a reported seven-figure signing bonus in the 2021 MLB amateur draft in order to attend Iowa, but is eligible to be selected again in 2024, when he will likely have another opportunity to turn pro.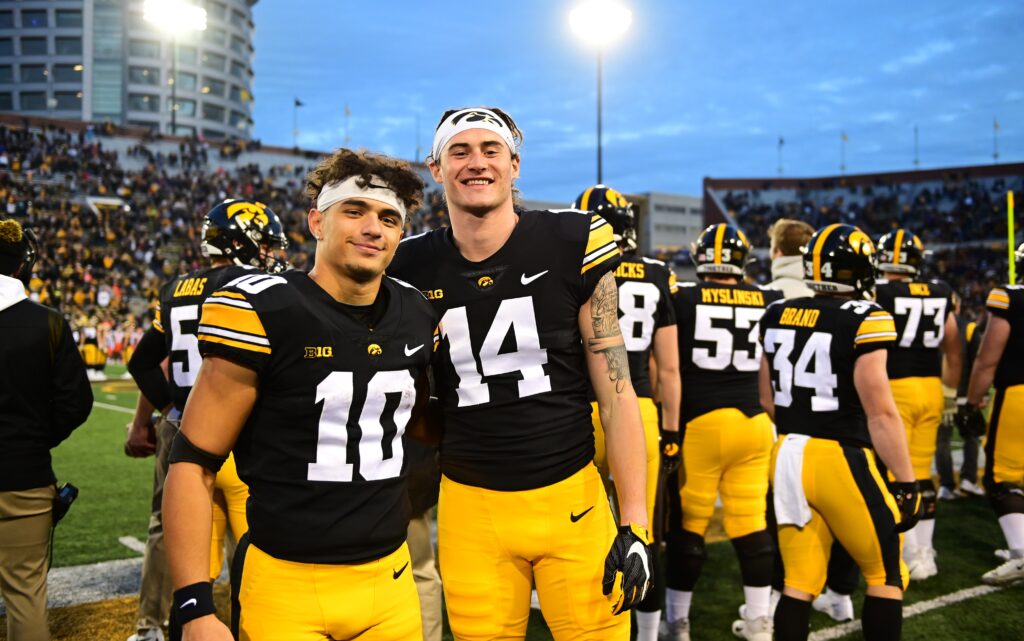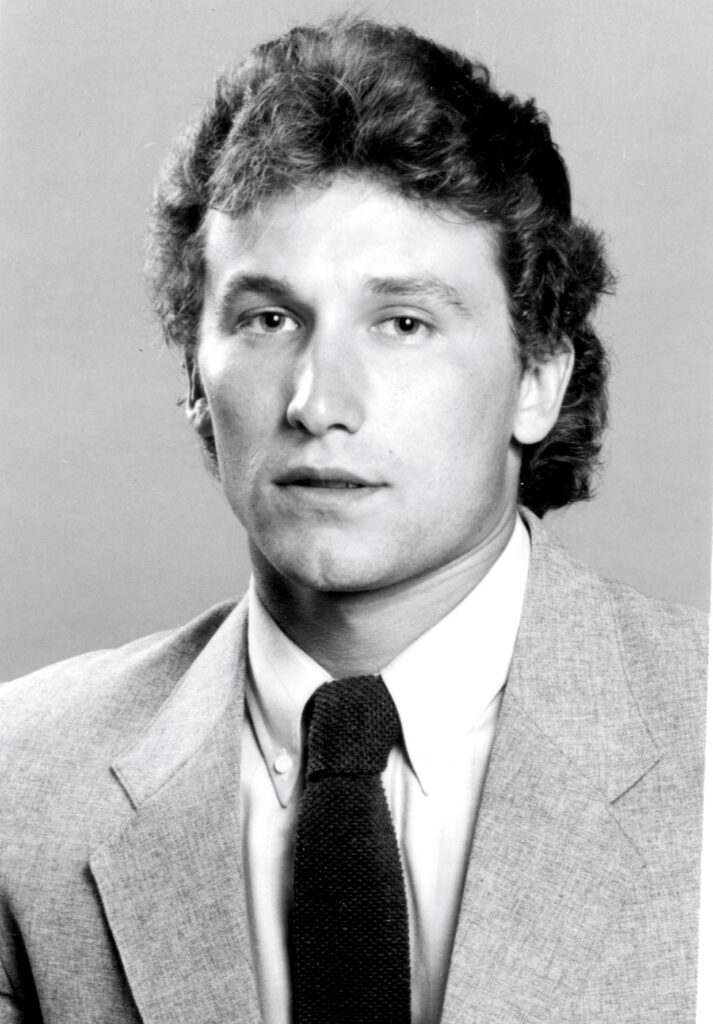 Greg Buttz, WR: He was a speedy receiver who provided a deep threat for Ankeny's offense in 1981, when he caught 39 passes for 829 yards as a senior. That's an average of 21.3 yards per catch. He set the single-season school record for receiving yards, a mark that stood for 16 years, while helping the Hawks advance to the playoffs for the first time under Pezzetti. "In 1980 I remember finishing in last place my junior year, and that was a pretty hyped-up year," Buttz said. "Going into my senior year, there were a lot of questions and people were questioning all these starters. But we ended up being the first Ankeny team to go to the playoffs. We lost one game to Newton." Ankeny clinched the playoff berth with a 49-13 victory at second-ranked Valley in the final game of the regular season. Buttz recalled catching a touchdown pass from Kyle Crowe that was wiped out by a holding penalty. "We ran a hitch play where I ran 3 yards out and then came back, and Kyle threw it to me," he said. "We broke it open for like a 40-yard touchdown but there was a flag, and they called the play back. There was a timeout and we went in the huddle with Pezzetti and (assistant) coach (Tom) Fish and I told Crowe, 'It's open. Run the same play again. I think it'll work.' Kyle said, 'No shit?' And I said, 'Yes.' So we ran the same play and it was another touchdown (this time a 48-yard catch and run). Pezzetti said he never would have called that play (again) but he wouldn't say a word." On the bus ride home afterwards, the Hawks anxiously awaited to find out if they had made the playoffs. "Back then the playoff system was really strict," Buttz said. "We didn't have social media and cell phones back in those days, so we didn't know any of the other scores. I was talking on the bus to Jerry, and he didn't sit down for one second all the way home. He was standing up, pacing back and forth. He kept saying, 'This could be the first year boys. This could be it.' Some guys even got a little teary-eyed when they saw how much it meant to Jerry. He was so excited about going to the playoffs. I think now it's expected, but back then it was a really big deal." Buttz was named to the all-state first team. He went on to play for Iowa State, where he was a letterwinner for the Cyclones in 1984-85. He primarily played on special teams but also saw some action at free safety. "I went over to defense when (future NFL head coach) John Fox coached the defense in 1984," Buttz said. "I wasn't playing very much (on offense), and I was getting frustrated. I just wanted to play. I didn't care where I played." Buttz got into a game at Texas A & M as a nickel back when starting free safety Anthony Mace pulled his hamstring. "That was a big environment in College Station, Texas," he said. "I'll never forget that game." For two years, Buttz was the Cyclones' wedge breaker on the kickoff team. "That was very, very fun," he said. "Your job is just to run down the field and blow a hole open. That's kind of how I earned my wings at Iowa State." Also a standout at Ankeny in track, he was one of the fastest players of that era to play at Iowa State. Buttz held the 40-yard dash record for defensive backs at ISU for 12 years with a 4.3 electronic time.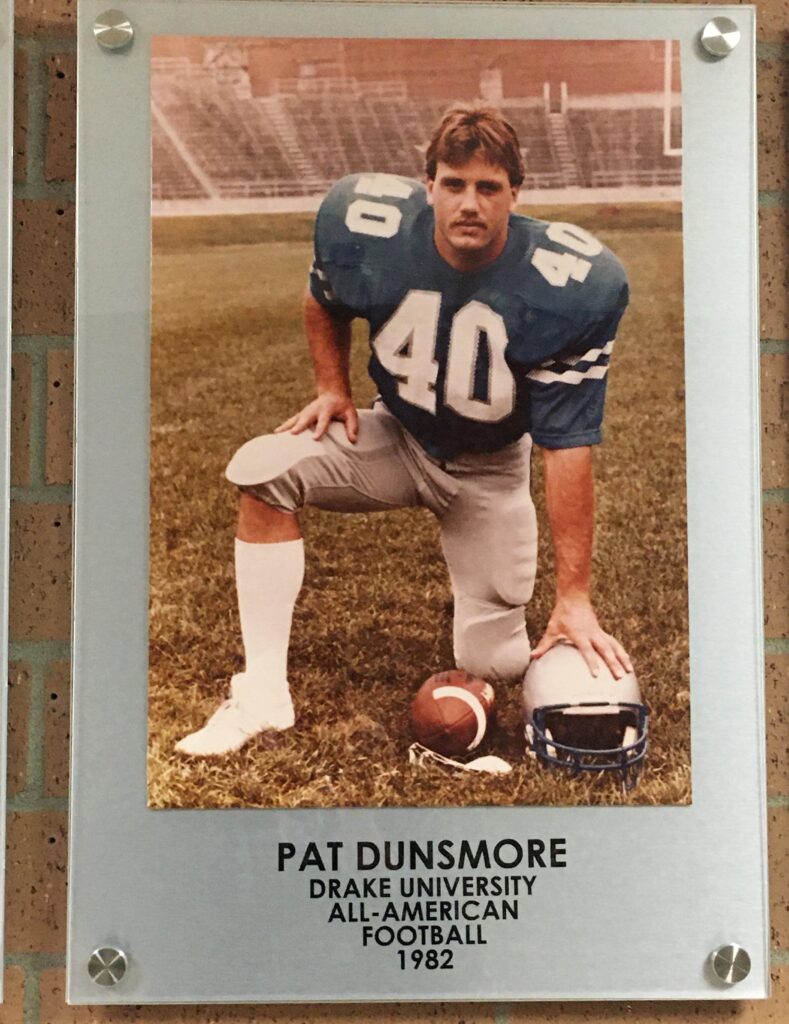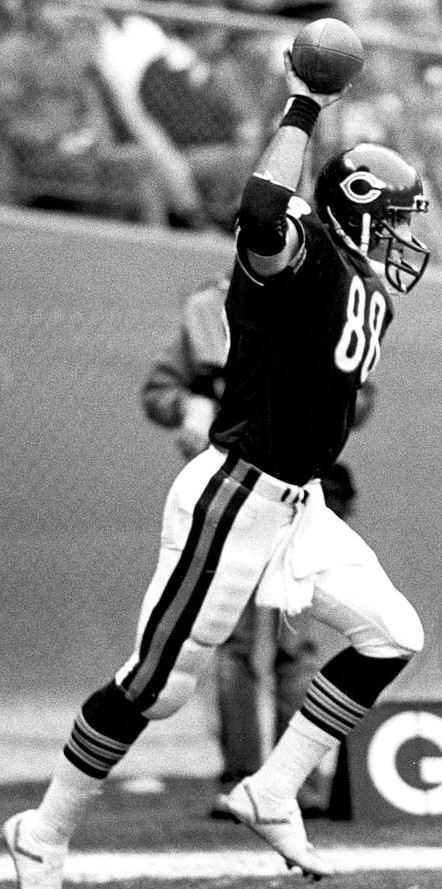 Pat Dunsmore, TE: He was known more as a basketball player in high school, when he relied on his incredible jumping ability to score 507 points in his career and earn all-state honors as a forward in 1978. He didn't go out for football until his senior season. "Coach (Larry) Ireland didn't like sharing his basketball players with other sports," Dunsmore said. "I think Ireland was worried we might get hurt on the football field and miss basketball. I was dedicated to basketball, but always wanted to play football. My junior year during the basketball season I broke my leg. I missed a bunch of games. I realized right then I could get hurt playing basketball, too, and I always wanted to play football so I was going to give it a shot." Dunsmore said he was far from a special player in high school on the gridiron. "I was at best maybe an above average player, but there were many players on that team and many other teams that did more than me," he said. "My experience that one season was nothing but positive. We had a very talented team who came to practice to compete every day. Matt Grant, Terry Handley, Mark Lee, Marty Higgins, Jim Campbell and many others showed up and would light you up if they had the chance–it didn't matter if you were friends or brothers, on the field they would bring it! You have to remember this is back in the day when football was still violent! There was no such thing as roughing the passer, hitting a defenseless receiver or targeting! That was just football." Still, Dunsmore did enough to earn a scholarship offer from Drake, much to the amazement of his father. "He told me, 'I'll believe it when I see it,'" Dunsmore said. "I certainly didn't stand out." He went on to become a first-team all-American at Drake, where he switched from wide receiver to tight end as a senior and was a key part of an historic era for the Bulldogs. In 1980, he caught six passes for 142 yards and two touchdowns in a game against Ball State. The next year, Drake got off to a 7-0 start–the school's first in 37 years, which caused Sports Illustrated to do a feature on the team. After suffering a knee injury while skiing in early 1983, Dunsmore slipped to the 106th pick by the Chicago Bears in the 1983 NFL Draft. He went on to play three seasons for Chicago, but was on injured reserve during the Bears' 1985 run to a Super Bowl victory. In the 1984-85 playoffs, he caught a 19-yard scoring pass from Walter Payton in a 23-19 victory over Washington at RFK Stadium. It was the team's first playoff win since 1963. Dunsmore was able to play with the 1986 Bears in the preseason. In a late preseason game against St. Louis, he came to the aid of teammate Keith Van Horne during a bench-clearing brawl. Both players were pinned against the wall behind the Cardinals' bench, and Dunsmore was trampled, kicked and punched by three St. Louis players on national TV. "That brawl was not fun," Dunsmore said. "I found myself in the wrong place at the wrong time." Dunsmore was among the last four players released when the team cut to the 45-man roster limit a little over a week later. The following week, when fines were announced by the NFL, Chicago's Otis Wilson expressed his disbelief. "Dunsmore got fined?" Wilson asked. "He almost got killed!" Dunsmore said he never expected to play in the NFL. "That was never a dream of mine," he said. "It just happened that I had the skills for that sport. So that's the direction I went." After retiring, Dunsmore relocated to the Kansas City area, where he has lived for the last 35 years. "I'm far removed from Chicago and the Bears and memories of those days," he said. "God blessed me with a wonderful wife, kids and grandkids. There's not much time left for reminiscing!" Some of his former teammates, however, will never forget him. "He was the best athlete that I ever played with," said Bob Fontana, who played on the basketball team with Dunsmore and is now the Centennial boys' basketball coach. "He was a junior when I was a senior, and we didn't get the opportunity to play football together. But coach Pezzetti used to have a Superstars contest in PE when we were in high school. My senior year I was first in our class, but finished third in the school behind Dunsmore and Higgins." Fontana also remembers when Dunsmore broke his leg. "He had a half-cast on his leg from below the knee on down, and he said he could dunk a basketball with the cast on. I didn't believe him, but then he did it." In 2006, Dunsmore was selected the No. 9 greatest athlete in Ankeny High School history by the Ankeny Register & Press Citizen. He was earlier named to the Ankeny Fanatic all-time Ankeny boys' basketball team. Dunsmore was selected to Drake's all-time football team. He has a son named Drake who was an all-Big Ten tight end at Northwestern. Now, Dunsmore is a member of the all-time Ankeny football team as well.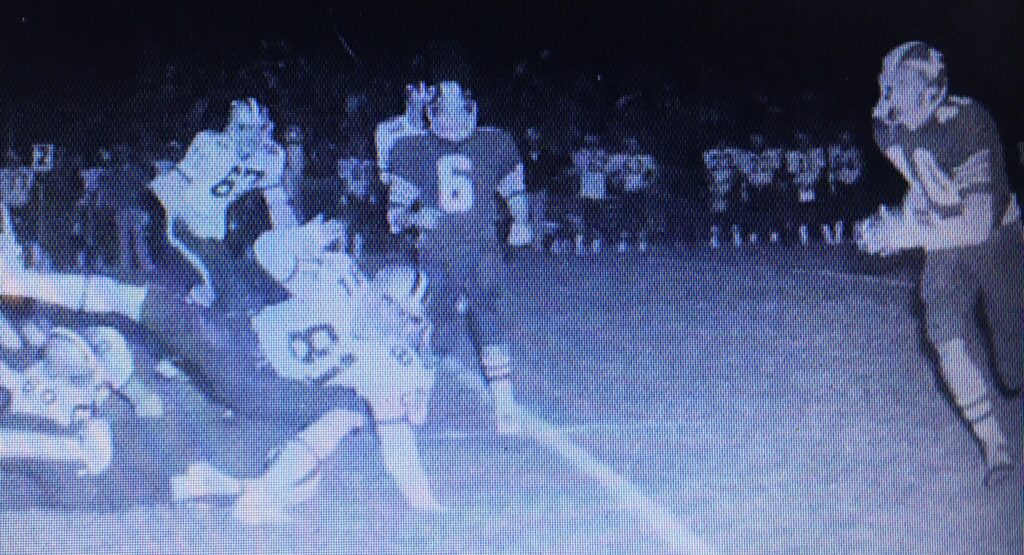 Ted Clapper, OL: He was a dominant offensive lineman at Ankeny, earning first-team all-state honors as a senior in 1977. He helped the Hawks to a 6-3 record and a third-place finish in the conference. Clapper remembers that a knee injury almost derailed his final season. "One of my memories was going into my senior year when I was being recruited by many (schools)," he said. "I had gone to an Iowa State wrestling camp to be followed by a football camp. I tore my meniscus at the wrestling camp. It was being determined whether I would need surgery or not. I came home after camp and coach Pezzetti was there with my parents trying to help us make the right decisions. I just remember that as him going the extra mile for his players. I went ahead and had surgery three weeks before the season, but was able to rehab and played in the first game." One of Clapper's fellow linemen on that squad was Dave Jones, who was a junior. "We played on opposite sides of the line–he was one tackle and I was the other, but I ended up breaking my leg that year so I didn't play the entire season," Jones said. "But Ted was a big kid, and the best was yet to come for him. He was a good mentor." Clapper was both strong and agile–he was also a talented wrestler who qualified for state twice in that sport. He earned a football scholarship to Iowa State, where he started at guard for four years and was a freshman all-American in 1979. He was offered a pro football career with the New York Jets upon graduation, but he chose to turn the offer down to go into business with his father in Ankeny. Clapper said Pezzetti was always one of his role models. "It was because of his dedication," Clapper said. "As a kid in Ankeny I always knew who coach was. In those days his house was literally on the edge of town. Magazine and Delaware were both gravel roads. I can remember every afternoon coach would run a route around those roads at least two miles. He wasn't fast, but he was like clockwork doing it routinely. As he aged he went to a bike, but he was still there. As a kid wanting to be an athlete, that example was great motivation as to what it takes to excel. I always looked up to him for that effort." In 2006, Clapper was named the No. 27 greatest athlete in Ankeny High School history by the Ankeny Register & Press Citizen.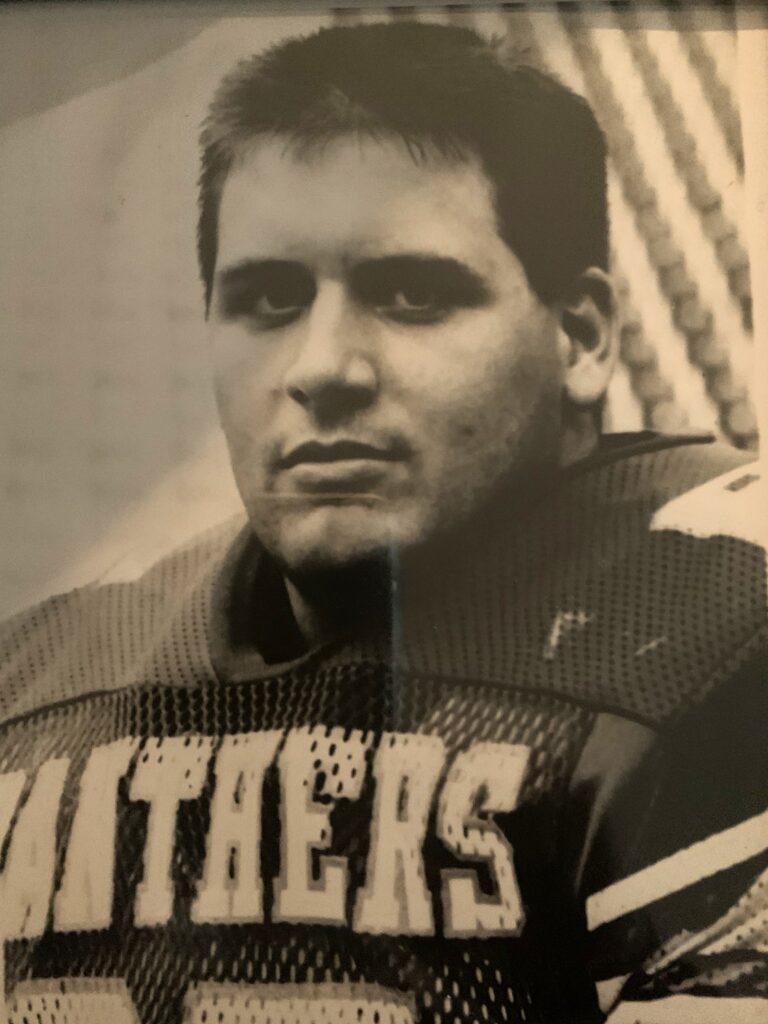 Mike Fontana, OL: He was a two-year starter at Ankeny in the 1980s, playing all three positions on the offensive line. As a junior in 1985, he played tackle for a team that went 7-3 and lost to Dowling Catholic in the opening round of the playoffs. In 1986, he played both guard and center for a squad that finished with a 6-3 record. He also started on the defensive line and was the kicker, too. "We had a pretty good team, but we didn't make the playoffs," Fontana said. He was named to the all-state first team. Fontana recalled a pregame speech that a former Ankeny player gave to the Hawks before their showdown against heated rival Urbandale. "He told the team, 'I can't tell you the name of the girl I was with last night, but I can tell you the score of the Urbandale game my senior year. And every time I drive by Urbandale Stadium, I stop and flip it the bird!'" he recounted. Fontana said the Hawks played with an old-school mentality that was adopted from Pezzetti and his assistant coaches. "We were a blue-collar team. That's how we played," he said. "Playing for assistants like Pete Brejcha, Tom Fish and Roger Rohwedder, it was just hard-nosed football." Fontana went on to play at Northern Iowa, where he started at center and was a first-team all-Gateway Conference (now Missouri Valley Conference) pick as a senior in 1990, when he was also an honorable mention all-American. During his college career, he played against future NFL players Bryan Cox of Western Illinois, John Jurkovic of Eastern Illinois and Stacey Satterwhite of Oklahoma State. "I played against some studs," Fontana said. "Cox liked to talk, but he never said a word to me. I picked him up on a blitz one time and I kid you not, I was seeing double for a few minutes." UNI's backup quarterback at the time was Kurt Warner, who went on to NFL stardom and was inducted into the Pro Football Hall of Fame in 2017. "He was the starter two years after I left," Fontana said. "He was a good dude." Fontana went to training camp with the Tampa Bay Buccaneers, but eventually returned to Ankeny and decided to pursue a coaching career. He joined Pezzetti's staff in 1994 and has been on the sidelines ever since. "I thought I wanted to get into the coaching profession, but I didn't know where it would take me," he said. "Right out of college I ran into coach Pezzetti and he talked to me about it. Once I started doing it and developing relationships with the kids, I fell in love with it." Fontana describes his own coaching style as an old-school approach. "That was the only way I knew how to coach football from playing for Jerry," he said. "And my line coach at UNI, Walt Klinker, was the same way." Fontana was also a heavyweight on the Ankeny wrestling team who earned state runner-up honors as a senior. He was earlier named to Ankeny Fanatic's all-time Ankeny wrestling team.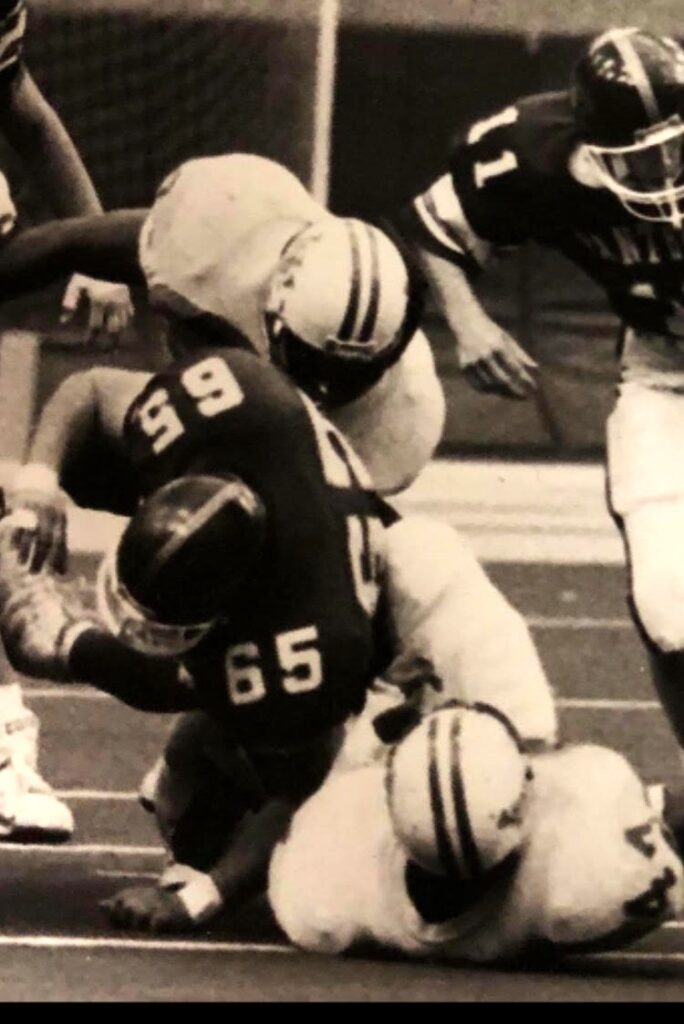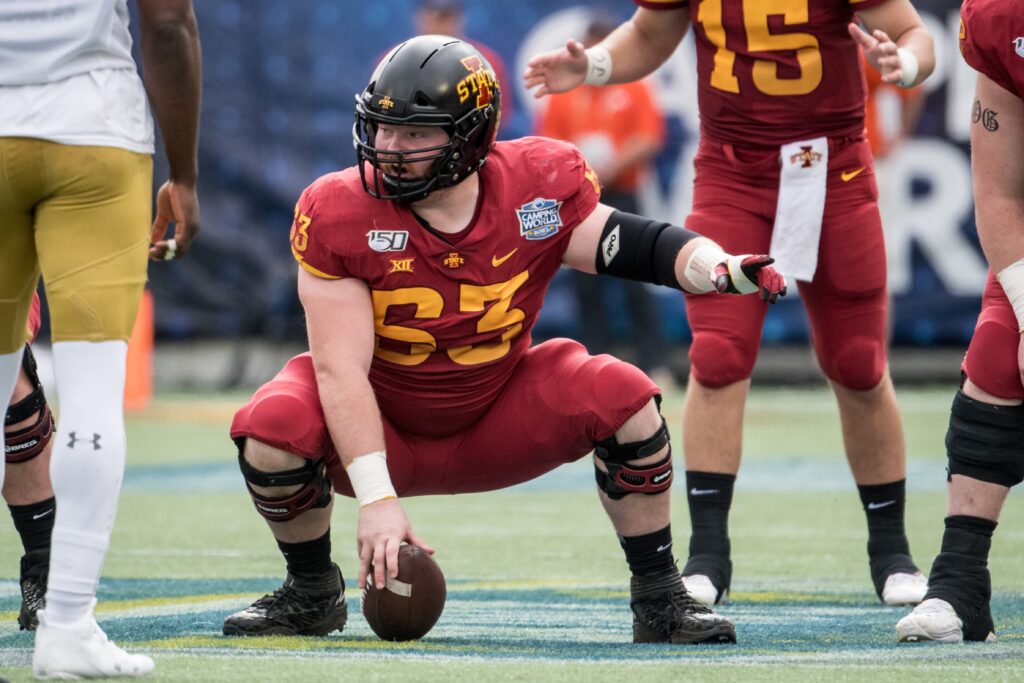 Collin Olson, OL: As a sophomore at Ankeny in 2012, he was the lone underclassman on the starting offensive line and made 11 super blocks as the Hawks captured the Class 4A state title. "My favorite game was the state championship against Cedar Rapids Xavier," Olson said. "We were down at the end and I remember the play that we ran to score the go-ahead touchdown. We ran a 12 Jet Trap to go up, 23-17." He then made the transition to Centennial in 2013, helping the Jaguars to a 7-4 record in their first year as a varsity program. He was the anchor of the offensive line and had a team-high nine super blocks. He also made 39 tackles, including a team-high 13 for losses. As a senior, Olson again dominated on both sides of the ball. He had a team-high 23 super blocks, eight of them in a win over Council Bluffs Lincoln. He also had 28 tackles, including a team-high 10 for losses and six sacks. He was a repeat pick to the all-state second team. "Collin was maybe the best lineman I ever coached," Centennial assistant coach Mike Fontana said. "He was a multi-sport athlete, too." Olson, who was also a wrestling, track and baseball standout, had zero Division I offers coming out of high school. He decided to join the Iowa State football program as a walk-on, but spent his first three years as a defensive lineman who was buried on the depth chart. In the spring of 2018, Cyclones head coach Matt Campbell asked Olson if he could move to the offensive line. For the team's benefit, Olson accepted the offer and started working with the offensive line heading into his redshirt junior season. He was inserted into the starting lineup at guard after the second game of the 2018 season and became a consistent performer for a unit that helped the offense break several school records. After being placed on scholarship, Olson moved to a different position in his final season. Starting center Colin Newell suffered an injury during the season opener against Northern Iowa, and Olson made a seamless transition to replace him. The Cyclones again broke several records, thanks to Olson's efforts. He played in the 2018 Alamo Bowl and the 2019 Camping World Bowl. "It's an honor to be on this team," Olson said. "I think football definitely helped me to grow as a person and man, especially playing for a coach like Jerry who had an old-school approach and preached discipline and working as a team. I think those two things can apply to almost anything in life." Olson was a nominee for the Burlsworth Trophy during his final season at Iowa State. The trophy is given annually to the nation's most outstanding football player who began his career as a walk-on and has shown outstanding performance on the field.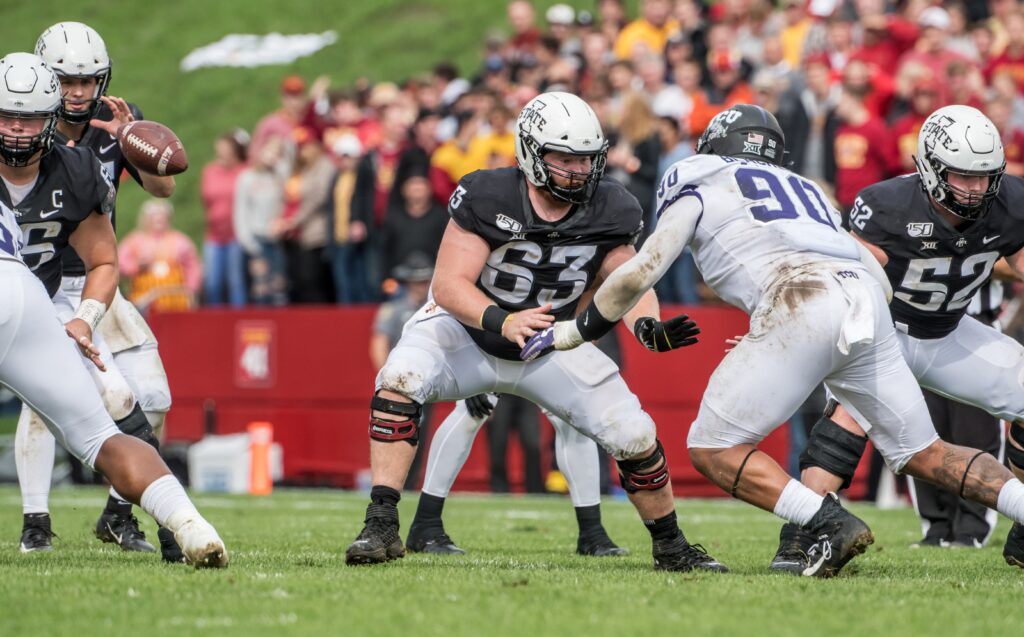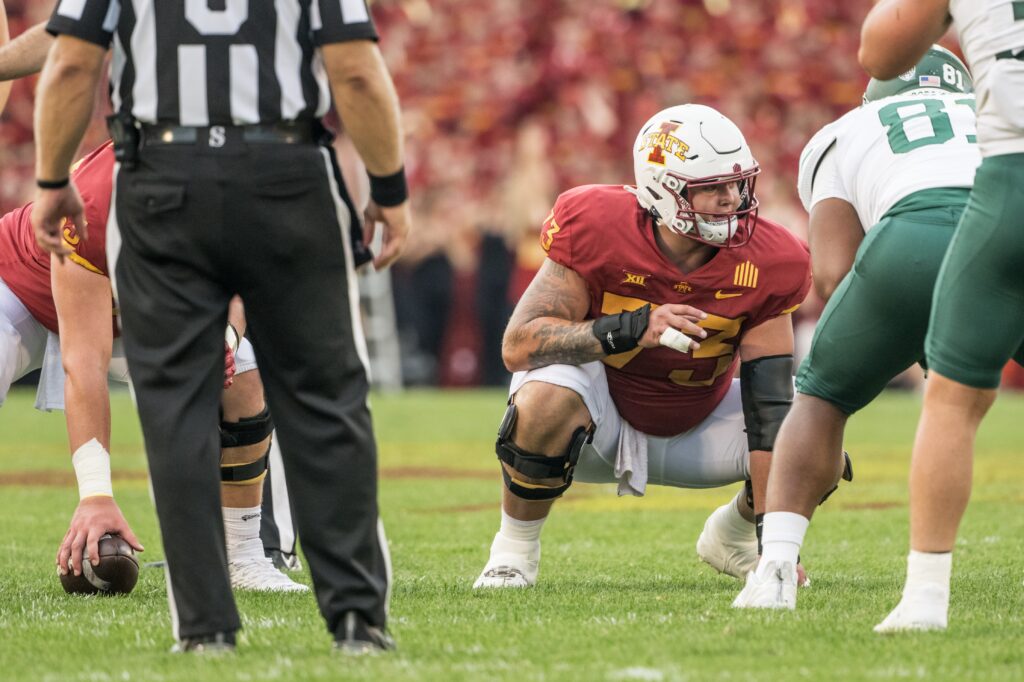 Brady Petersen, OL: He was a standout lineman at Centennial in 2018-19, helping the Jaguars to a pair of Class 4A playoff appearances. As a junior, he anchored a line that rushed for 2,853 yards, 43 touchdowns and averaged 7.3 yards per carry. Centennial went undefeated during the regular season and earned the No. 1 seed in the playoffs before losing to Southeast Polk, 21-17, in the opening round. The Rams avenged a 31-10 loss during the regular season. After helping his team to a 9-1 record, Petersen was named to the all-state third team. In 2019, Petersen helped the Jaguars to an 8-2 mark. The 6-foot-5, 270-pound tackle enjoyed one of his best games in a 56-29 victory over Fort Dodge, when he helped running back and fellow all-stater Avery Gates rack up some incredible numbers. Gates ran 19 times for 320 yards and five touchdowns in the win. The Jaguars rushed for 2,500 yards, had 31 touchdowns and averaged 6.0 yards per carry on the season. Petersen was a first-team all-state pick. "I think my favorite memories have to be just playing with my best friends that I grew up with," Petersen said. "Getting to just enjoy the game with the people you love is unforgettable!" Petersen also fondly remembers the opportunity to play for Pezzetti in the twilight years of his legendary coaching career. "My favorite memories of him would be just Jerry walking around with his blowhorn at practice every day and seeing how happy that makes him." Petersen was a three-star recruit by 247Sports, Rivals and ESPN. He was ranked as the No. 61 offensive tackle nationally by 247Sports and was a top-10 player in the state of Iowa by all three recruiting services, including No. 4 by ESPN. He was considered one of Iowa's fastest-rising prospects in the Class of 2020. He had already received 13 offers–from eight FBS programs and five FCS programs–before Iowa State gave him his first Power Five offer during a camp in Ames. He quickly accepted. "I knew I could play at that level, and Iowa State was my goal," Petersen said at the time. "I've always known that I wanted to play there, and it was my best fit. Every time I visited, I felt at home." He is now a redshirt sophomore for the Cyclones. He saw action in 11 games in 2022, primarily on special teams.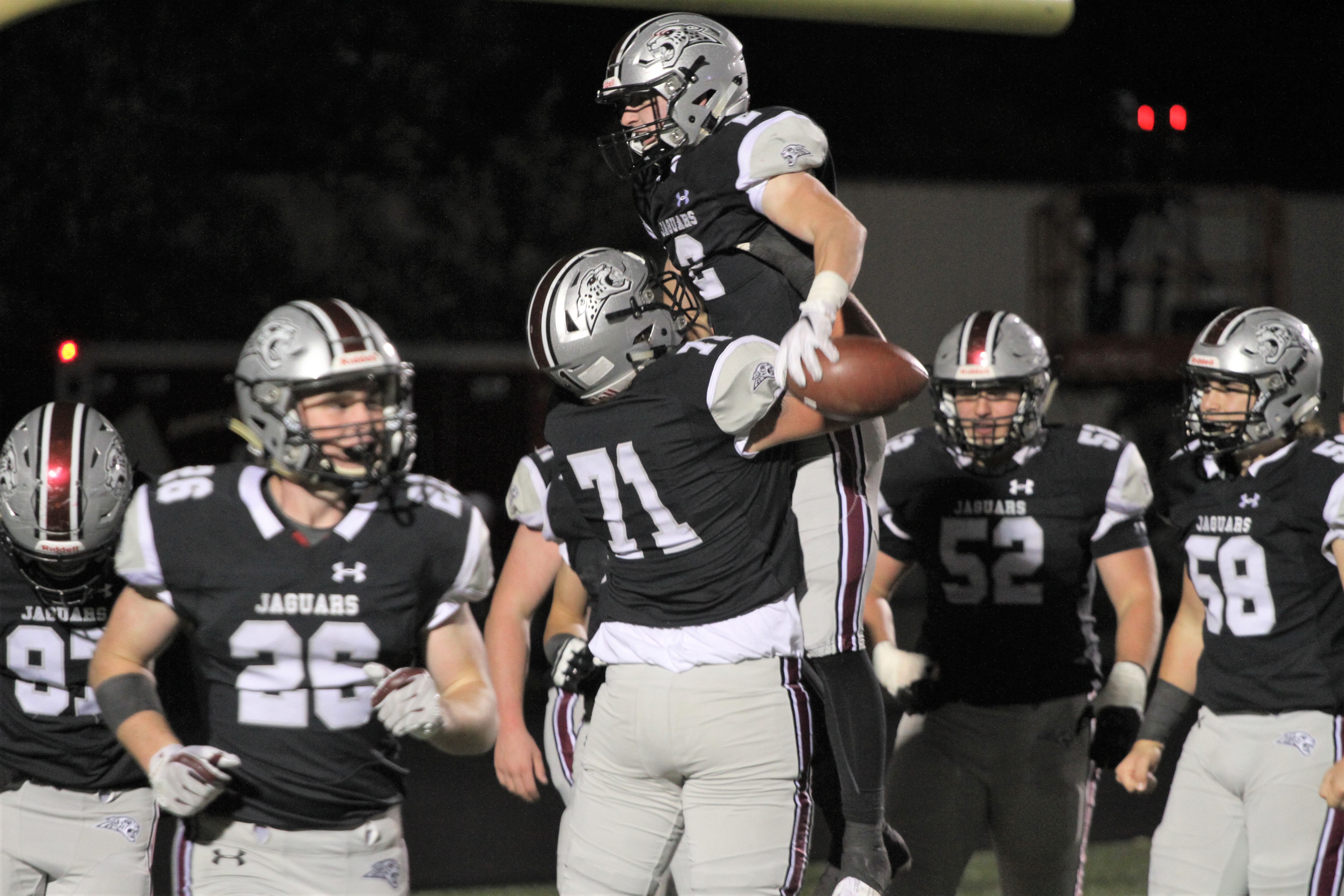 Eric Whitney, OL: He was the anchor of an offensive line that helped Ankeny to its first appearance in the Class 4A semifinals in 1989. The Hawks scored more than 40 points in five of their first six games and boasted the state's highest-scoring offense. They got off to a 7-0 start before losing a showdown against second-ranked Newton, 34-16, in a battle of undefeated teams. Ankeny went on to beat Fort Dodge, 34-7, in the opening round for the school's first-ever playoff victory. In the quarterfinals, the Hawks held a 21-14 lead over Des Moines East when the Scarlets threatened to tie the score late in the third quarter. However, Ankeny came up with a huge goal-line stand, and the Hawks then drove 99 yards in 12 plays and sealed the win on a 26-yard scoring run by quarterback Mike Kayser. Unfortunately, Ankeny's playoff run ended in the semifinals with a 21-7 loss to Sioux City Heelan. Still, the Hawks moved to the top of the school's all-time list for rushing yards and for total offense. Whitney was named to the all-state first team. "He was a stud," said longtime Ankeny assistant coach Mike Fontana.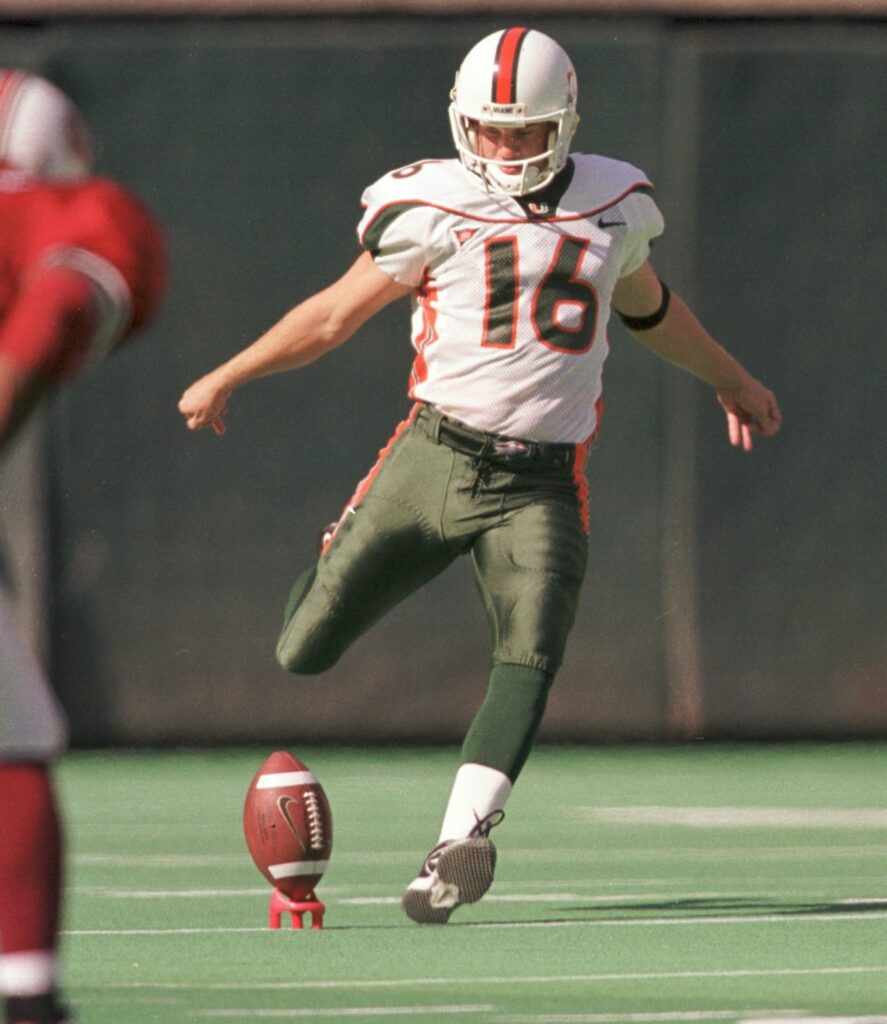 Todd Sievers, PK: He was another key member of Pezzetti's first state championship team in 1997, when he made 53-of-54 PAT attempts and also converted a field goal to provide the winning margin in the Class 4A final against Iowa City High. "The greatest moment I cherish is the team achievement of that state championship with 'the boys' we grew up with, fought with, traveled with, played all sports with and built that brotherhood with," Sievers said. "That camaraderie will never be gone. To this day, 20-plus years later, it's still the conversation when we see each other. Thinking about the people that helped us, not just that season, but our entire young childhood–the dads, the moms, the coaches that laid out the fundamentals for us to be better men; the dads that went out Saturday morning of the semifinal game to scoop the field of snow and ice before we played; the moms that put on the watermelon feed after two-a-days to make sure we were all fed and ready for anything ahead; the coaches that directed us to succeed the right way; the community that packed the gym late that night when we got back to celebrate (the title); the kids that looked up to us and wanted to do what we did. That's the type of family community you strive for." Earlier that season, Sievers set a state record by connecting on a 63-yard field goal in a win over Fort Dodge. He averaged 38 yards a punt and made 8-of-19 field-goal tries. He was named to the Elite all-state team. "I'll never forget our motivational quote that year: 'Obstacles are what you see when you take your eyes off the goal' on a hand-drawn picture of the UNI-Dome in our locker room," Sievers said. As a junior, Sievers made 4-of-8 field goals and all 30 of his PAT attempts. He also averaged 37.8 yards a punt and was unanimously selected to the National Conference first team for the second year in a row. "Our kicking was just excellent," Pezzetti said after that season. "It was probably the best we've ever had." In 1995, he was the only sophomore named to the all-conference team. He made 4-of-6 field goals and 29-of-35 PAT attempts that season. Sievers went on to become a collegiate standout at Miami of Florida, where he was a two-time all-American and helped the Hurricanes to a national championship in 2001. He is fourth in career points scored (310) at Miami and holds the second- and seventh-best single-season totals for points scored. He was a finalist for the Lou Groza Award in 2001 as the nation's best placekicker and a finalist for the Mosi Tatupu Award as the nation's top special teams player in 2002. He eventually played in the Arena Football League with the Austin Wranglers after playing in NFL Europe and with the Houston Texans. He also produced a best-selling video called "Becoming a Champion Kicker". He was named the No. 30 greatest athlete in Ankeny High School history by the Ankeny Register & Press Citizen in 2006. In May, Sievers will be inducted into the Miami Sports Hall of Fame.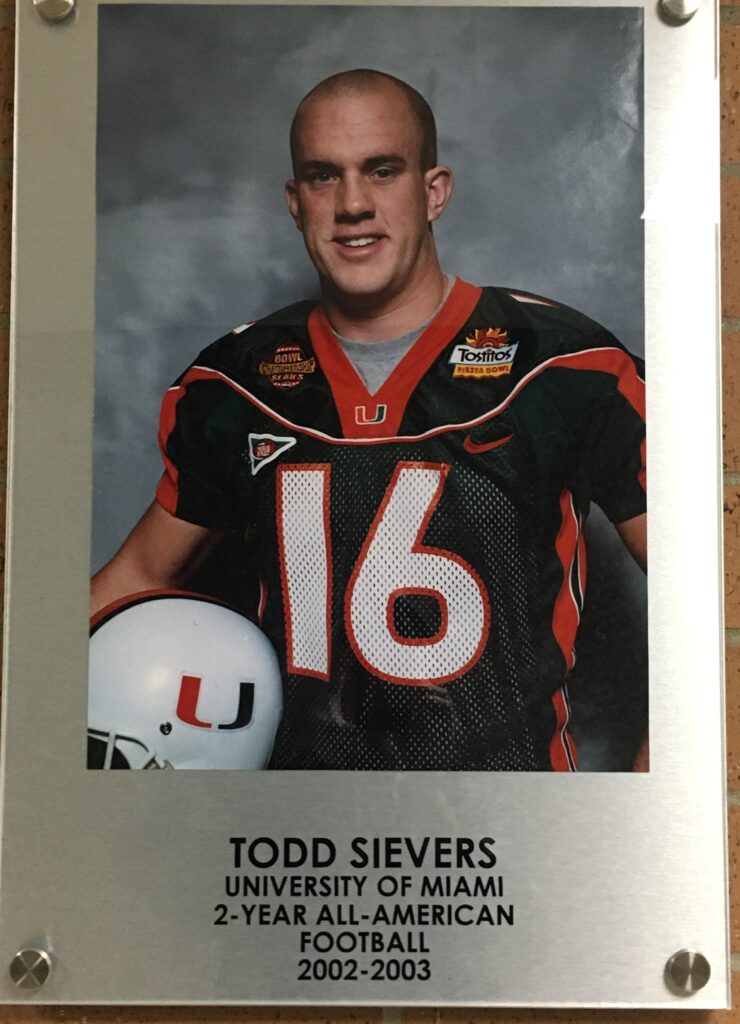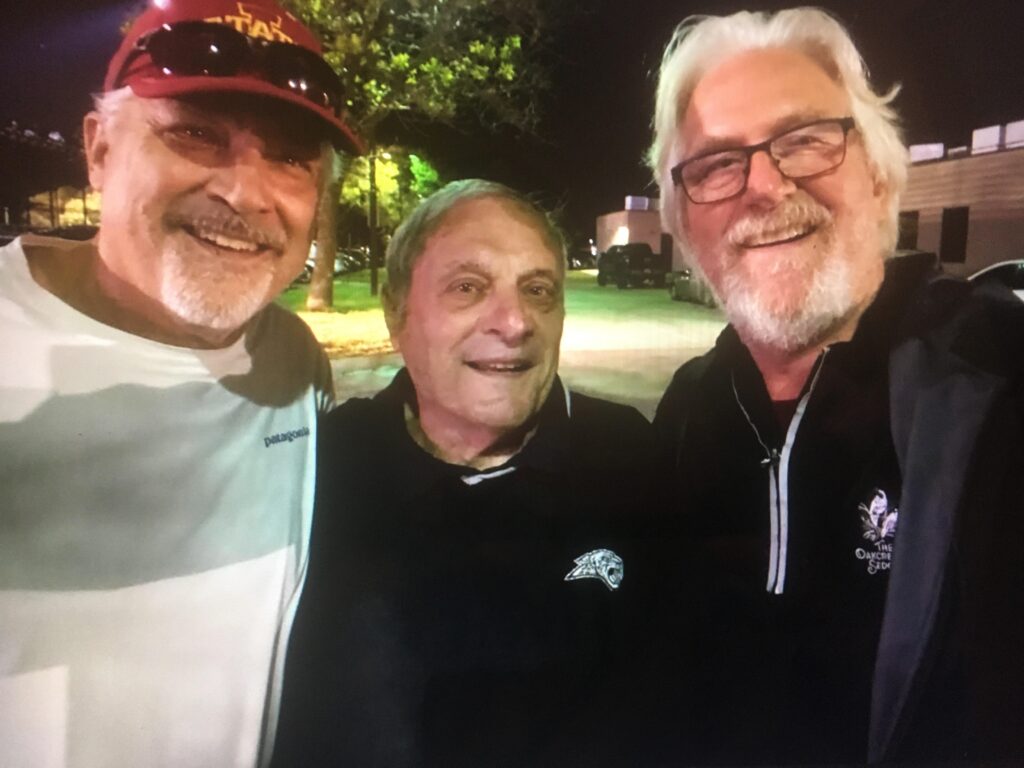 Scott Cole, DL: He moved to central Iowa from California in the early 1970s and immediately made an impression on his future Ankeny teammates. "When we were freshmen, I was a wrestler and we wrestled down at Dowling, which is where Scott first went to school," said Mark Grant. "Brian Sharp was supposed to be one of the best 167-pounders in the state at that grade level, and so was Scott. And Scott just completely destroyed him–I think he pinned him and broke his nose. He worked him over really well. That was our first exposure to Scott." Sharp also remembers that match. "Scott was physical as hell. I don't think I broke my nose, but he bloodied me up pretty good," Sharp said. "That's how we all found out about Scott. And I found out in a bad way. He was a special athlete, no doubt about it." Cole then moved to Ankeny the following year. "I was going to go to Dowling again my sophomore year, but in talking with my family it was communicated to me that my uncle–Keith Hopkins–really wanted me to play for Ankeny, so that was the main reason I decided to come here," he said. Cole was promoted to the varsity squad as a sophomore, earning some playing time at nose guard. He then briefly moved back to California during his junior year before returning to Ankeny. "I went to be with my family and that turned out to be a disaster, so I came back to Ankeny and continued playing football." Cole became one of the first stars to play for Pezzetti, helping the Hawks to a 6-3 record in 1975. That was the first Ankeny team under Pezzetti to win more than five games. The Hawks closed out the season with a 15-9 win over Des Moines Roosevelt, marking the fifth time in nine games they allowed fewer than 10 points. Ankeny posted shutouts over Des Moines North and Saydel, and the Hawks allowed just 10.2 points per game. Cole also started as a fullback on offense, where his blocking paved the way for Grant, the team's tailback. "He was a man amongst boys just because of his build," Grant said. "He definitely stood out with his abilities on the field and pretty much dominated in most games. I remember playing in one game against South Tama, and Scott would always lead the way when I got the ball on a pitch. There was one guy who was going up against him all game, and that guy came up to me and said, 'Who is No. 42?'. He was probably getting blown out on every play." At the time, Pezzetti called it the most rewarding of his 15 years in coaching. "We were some unsung heroes," Grant said. The Hawks, for the first time in many seasons, defeated two Metro teams. Cole was selected to play in the Shrine Bowl. He was named to the all-state second team, but he had a lot of help on the defensive unit. Teammates Tom Campbell and Brian Lewis also earned all-state honors. Cole fondly remembers the two-a-day practices with assistant coaches Fred Smith and Pete Brejcha. "I do have some good memories," he said. "Brejcha was a hoot. He would always come up with some good one-liners. That was a long time ago, but some of the things I probably shouldn't even talk about." Cole earned a full-ride scholarship to Iowa State, where he moved to linebacker and played in two bowl games for the Cyclones under coach Earle Bruce. "I had a knee injury my sophomore year and tore my cartilage, so I didn't get to play in the Peach Bowl," he said. "But I got to go on the trip down there and I didn't have to worry about maintaining a sober lifestyle, so it was a lot of fun." Iowa State earned back-to-back victories over Nebraska in his first two years in Ames. "That was kind of unheard of at the time," he said. Cole played his final season under coach Donnie Duncan and then spent one year as a graduate assistant with the program. "I enjoyed every minute of it," he said. Cole now owns a home on Sun Valley Lake in southern Iowa but travels a lot for work and is temporarily living in Bloomington, Ill. "I just liked playing sports," Cole said. "I really enjoyed my time in Ankeny and try to make it back occasionally."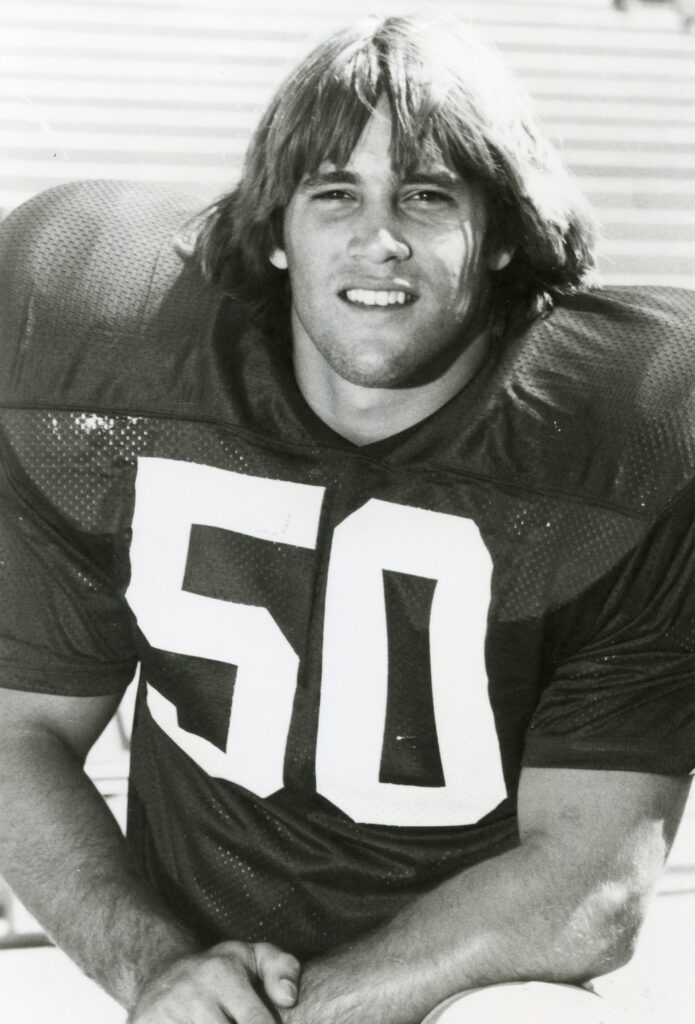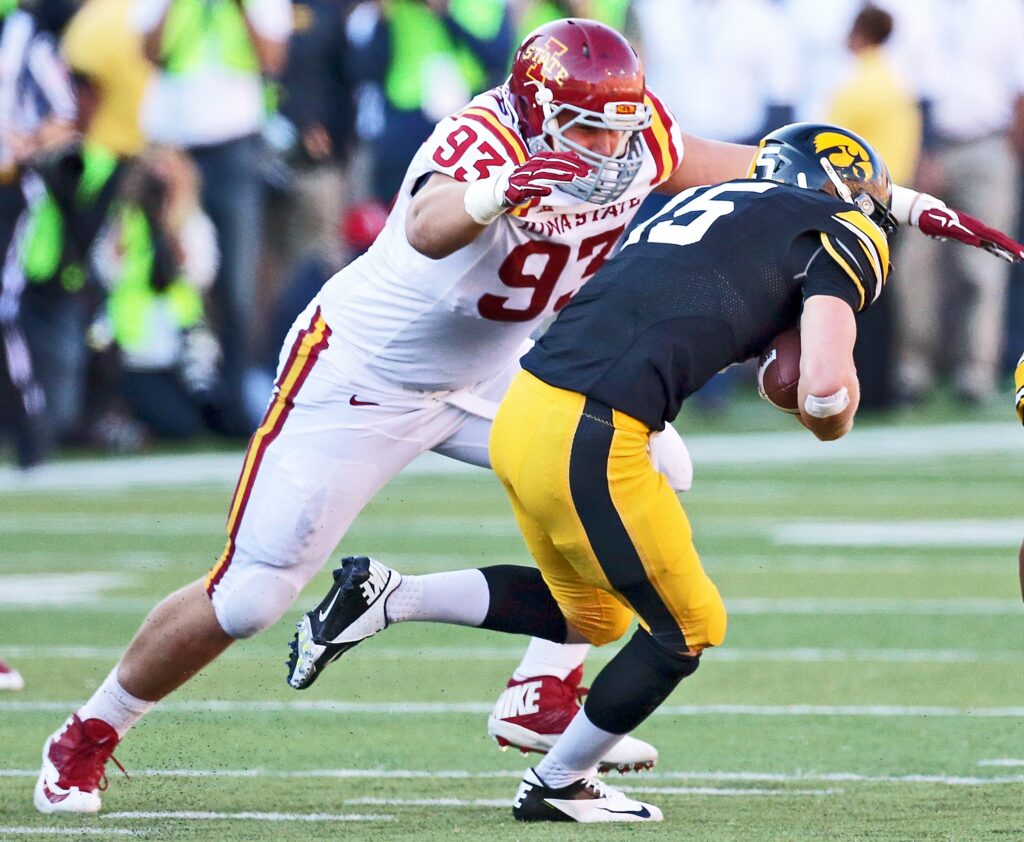 Brandon Jensen, DL: He was a two-way lineman who helped Ankeny to a pair of double-digit win seasons in 2008-09. "Playing for Pezzetti just because of how long he's been there and being a part of his legacy was memorable," Jensen said. "I want to say we were part of his 300th win maybe. It was something significant because I know there's a statue for it (at the stadium)." As a junior, he made five super blocks on offense and had 55 tackles on defense as the Hawks reached the Class 4A semifinals. He led the team with six sacks and five batted-down passes. He also averaged 39.9 yards on 14 punts. In 2009, Jensen placed fourth on the team with 80 tackles. He had 15 tackles for losses, including a team-high eight sacks. He also batted down a pass and blocked a kick. On offense, he had nine super blocks and helped the team to 2,998 rushing yards. He averaged 41.7 yards on 35 punts, the second-best average in school history. His longest punt traveled 66 yards. He was named to the Elite all-state team as an offensive lineman. "Jensen was talented," said longtime Ankeny assistant coach Mike Fontana. "He had the framework, the body, the long arms. He had good size and he moved well. He just had natural, God-given abilities. He was so athletic." Jensen said Fontana played a big role in his development into a Division I prospect. "He kind of took me in from eighth or ninth grade because his son was in my grade," Jensen said. "I got involved with wrestling and weightlifting because of him. He was a big influence on me, and I think he helped get me recruited as well." He went on to play at Iowa State, where he was a four-time letterwinner for the Cyclones as a defensive tackle from 2011-14. "It was a good time up there," Jensen said. "It was awesome playing for (head coach Paul) Rhoads, because he's an Ankeny native as well."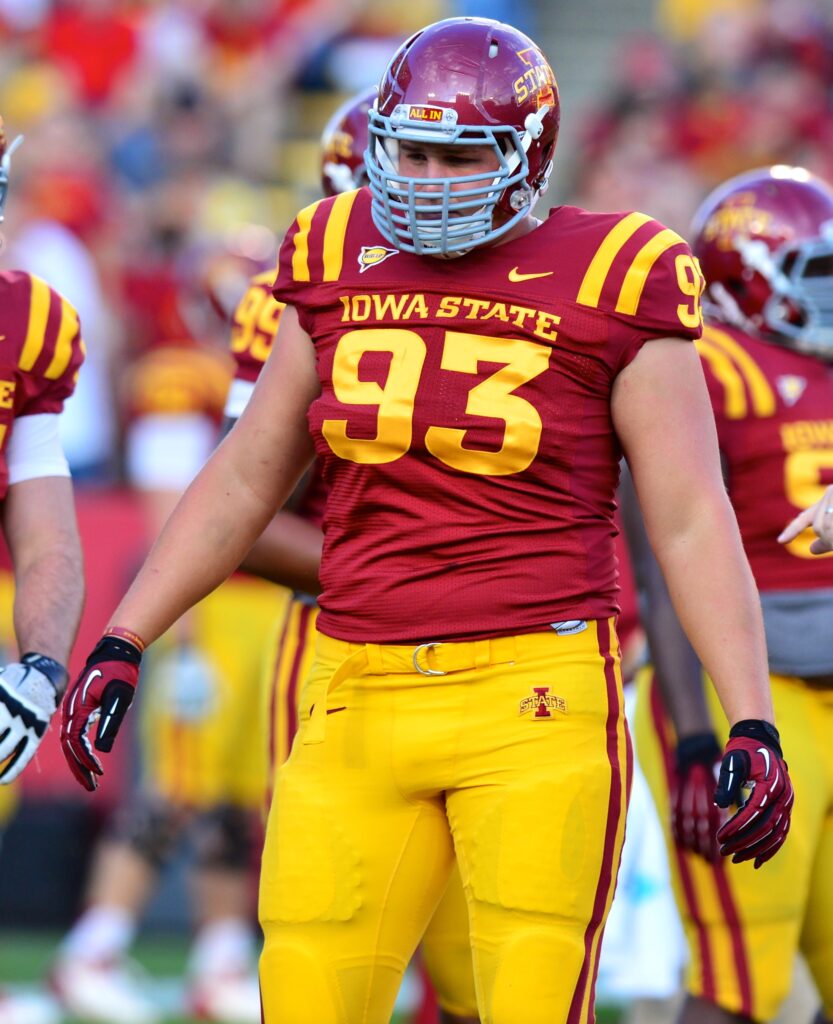 Grant McCracken, DL: He was a playmaker and a key part of the defensive unit on Ankeny's teams that reached the Class 4A semifinals in 2002-03. As a junior, he made 83 tackles and led the Hawks with 147 Bandit points. He had seven sacks and caused three fumbles. In 2003, he placed second on the team with 81 tackles. He racked up 16 stops as Ankeny outlasted an explosive Des Moines East squad, 52-33, in the opening round of the playoffs. He later had 13 tackles in the Hawks' 42-14 loss to Valley in the semifinals. The loss ended Ankeny's bid for a perfect season. The Hawks finished with an 11-1 record. "One of my favorite memories was when the Ankeny announcer would say, 'Andy Brodell with the carry. Check that–Joe Selix,'" McCracken said. "In his defense, Brodell did get most of the carries but we always got a kick out of it. So much so that we still reference it to this day." McCracken was named to the Elite all-state team. "I still remember the team events that we did: the watermelon feast at the end of preseason camp, the annual cookout hosted by one of the senior's parents, and the banquet at the end of the season," he said. "It was also fun going to the pit (the high school cafeteria) after home games to see family and friends and talk about the game we just played." McCracken went on to play for Iowa. "I'm honored to be considered for the all-time team," he said. "Playing for legendary coach Jerry Pezzetti was awesome. He's had such a positive impact on so many people–not only those he's coached but also the students he taught and the Ankeny community. We're all lucky to have him as our coach!"
Daryl Rauser, DL: He started at both guard and defensive tackle as a senior in 1996, helping the Hawks to a 5-4 record. One of Ankeny's losses was a 26-18 decision against Ames, which went undefeated in the conference and was the eventual Class 4A runner-up. The Hawks battled back from a 26-7 halftime deficit and were threatening to force overtime before turning the ball over on downs at Ames' 2-yard line with 23 seconds left. "We showed that we could play with the best teams in the state," Pezzetti said at the time. Rauser earned all-state first-team honors as a defensive lineman after being honored as an offensive lineman the previous year. He was also a first-team all-conference pick for the second straight year and was a unanimous selection. Rauser was credited with 15 super blocks by the AHS coaching staff. No other Ankeny player had more than eight. On defense, he made 52 tackles–including 11 in an overtime victory at Urbandale. As a junior, he helped the Hawks to their first conference title in a decade, including a 27-26 overtime victory against Newton that ended an 11-game losing skid to the Cardinals. He tied for the team lead with 13 super blocks while making 38 tackles and recovering two fumbles on defense. "He was a good one," said Mike Fontana, who coached Ankeny's sophomores at the time. He went on to have a solid career at Central College. His older brother, Dan, also starred for the Hawks a few years earlier.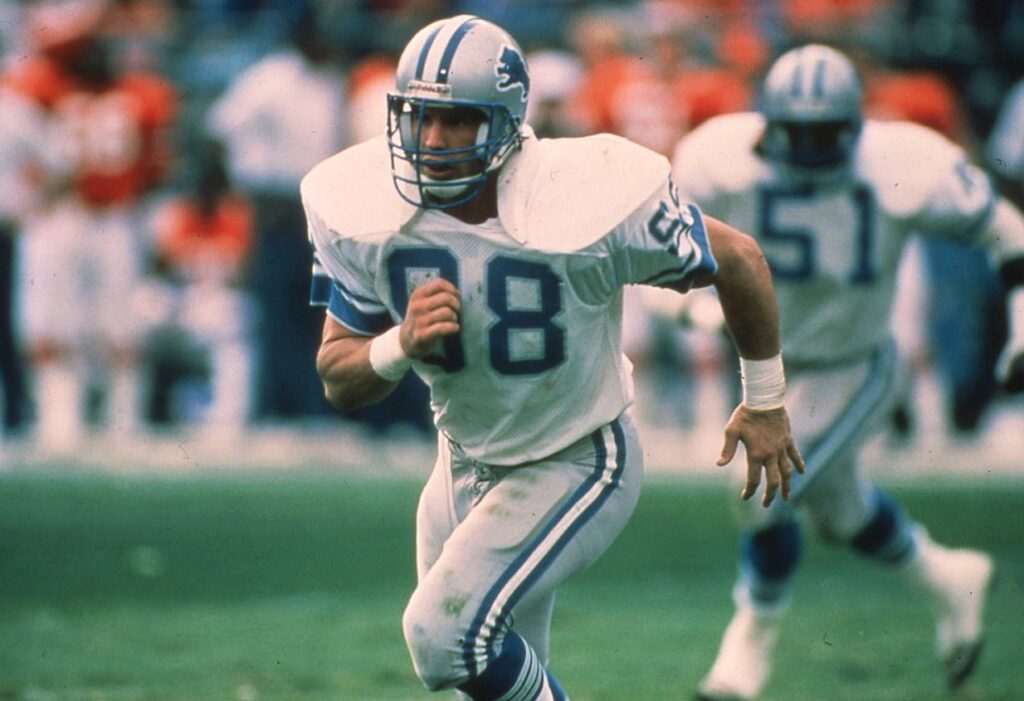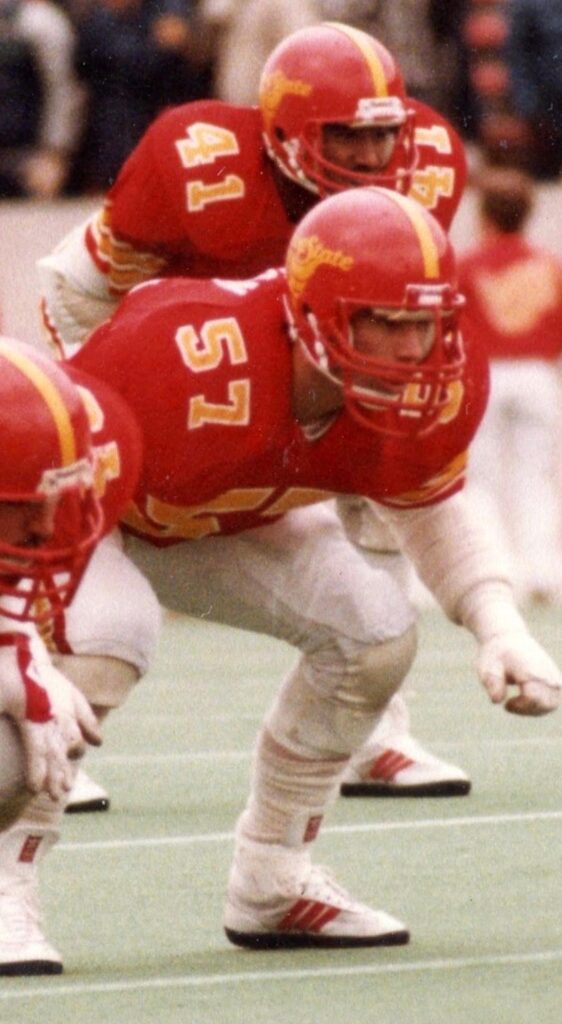 Dennis Gibson, LB: He made 108 tackles as a senior at Ankeny in 1981, when he earned second-team all-state honors. He was not heavily recruited, but teammate Greg Buttz could see that Gibson had star potential. "I played on the same team with him for 10 years," Buttz said. "Halfway through our senior year I started to see a lot–the consistency. You didn't see him make any mistakes. He maybe didn't make all the plays, but he didn't make any mistakes." The Hawks clinched a playoff berth with a 49-13 win at second-ranked Valley in the regular-season finale–a game that Gibson dominated. "I think he had two interceptions, four or five sacks, and two blocked punts," Buttz said. "He took their starting running back out with a hit in the first quarter. I remember thinking after the game that somebody should sign him. He was the real deal." He then joined Iowa State's program and became a four-year letterwinner for the Cyclones, including a three-year starter. He had six interceptions in his college career. "Our defensive coach at Iowa State, John Fox, said that Gibson had better technique than (Oklahoma star) Brian Bosworth and would have a better pro career because of it," Buttz said. After being selected by Detroit in the eighth round of the 1987 NFL draft, Gibson earned a starting spot and went on to play seven seasons with the Lions, highlighted by a trip to the NFC Championship Game in 1991. He had his most productive year in his second season, when he made 116 tackles in 1988. Gibson played his final two seasons on the west coast with San Diego. In 1994, he batted down a fourth-down pass from Neil O'Donnell at the goal line to preserve San Diego's win at Pittsburgh in the AFC Championship Game, sending the Chargers to the Super Bowl for the first time in franchise history. He was known more as a run stopper and had been beaten for a touchdown pass earlier in the game. On the Steelers' final drive, Gibson almost sealed the win a couple plays earlier but dropped the pick. "They threw a ball for Eric Green, the big tight end, and I should have intercepted it," he recalled. "I just let it slip through my hands and I remember saying to myself, 'I had a chance and I blew it. They are going to get in now.' So many things go through your brain. Right before that (fourth down) play we were all hyped up in the huddle. This was it. It was all coming down to right now. I got another chance and made the play, and I was on the right side of history." The play became known as "The Immaculate Deflection". Even though the Chargers went on to lose to San Francisco in Miami, playing in a Super Bowl was an unforgettable experience for Gibson. "It was so huge," he said. "Anyone who has ever played the game plays to be in the Super Bowl, so it was a big deal and I really appreciated it because I knew how hard it was to make it to that game." Gibson loved the city of San Diego and would have liked to play another season, but his body told him otherwise. "I was worn out," he said. "I have nothing but good memories there with those people and in that city. I love those fans in San Diego. I look back on it now, and it was one of the best times of my life." He made 613 tackles in 121 career games. "Dennis was an outstanding player," said Pezzetti. "He had a lot of talent, but he made the most of the abilities that he had." Gibson was inducted into the Iowa High School Athletic Association Football Hall of Fame in 2010 and into the Iowa State Athletics Hall of Fame in 2018. He was named the No. 2 greatest athlete in Ankeny High School history by the Ankeny Register & Press Citizen, trailing only his fellow 1982 graduate and cousin, Connie Yori. Let's make him the captain of our all-time team.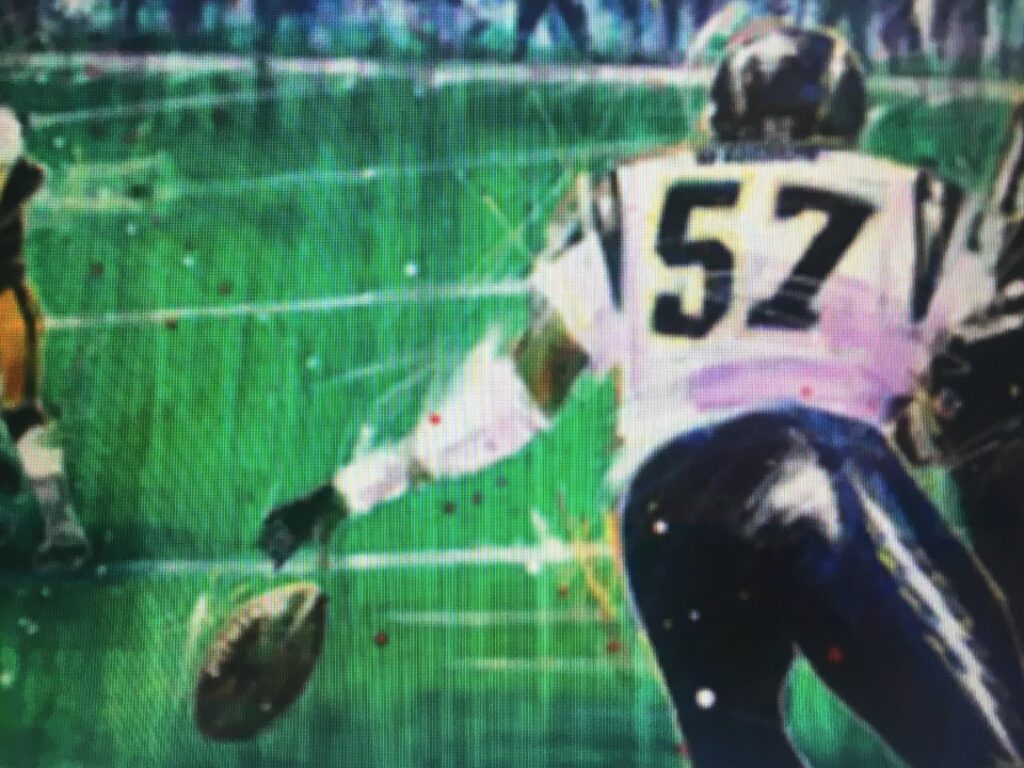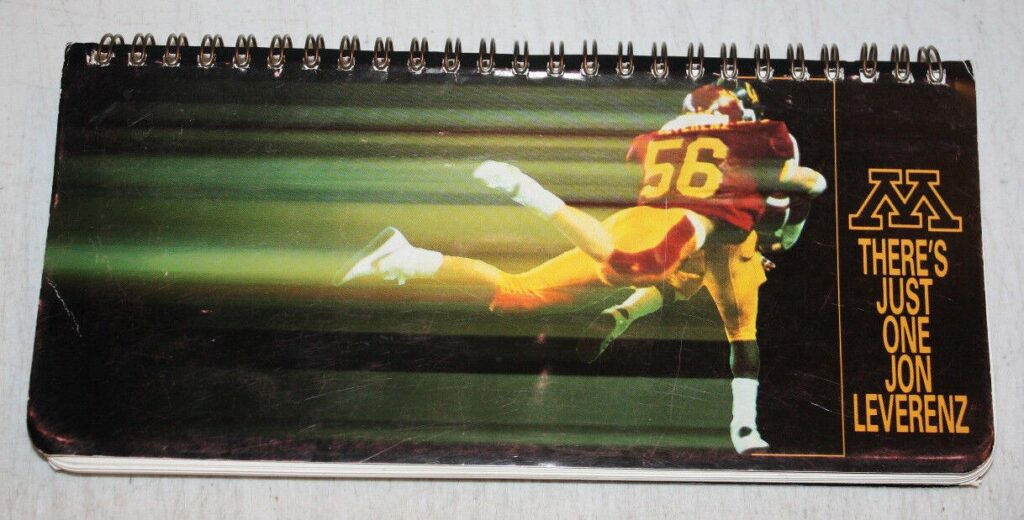 Jon Leverenz, LB: He starred as a linebacker and also played fullback on offense for the 1984 Ankeny team. In a battle of undefeated teams, Urbandale held a 14-7 lead in the second quarter and was threatening to extend the margin when the Hawks' defense came up with a huge stop on fourth-and-goal from inches away, igniting a rally as Ankeny scored three unanswered touchdowns in the second half to post a 27-14 victory. "That goal-line stand is one of my favorite memories, especially after Urbandale burned a 'U' in Fred Smith's precious grass field at the stadium," said Leverenz, who is now the head boys' track coach at Jefferson High School in Bloomington, Minn. "It was the best field in the state." The Hawks later traveled to Fort Dodge to take on the third-ranked Dodgers, and the defense again played a big role as Ankeny prevailed in a slugfest, 21-6. After the Hawks suffered their only loss of the regular season at Newton, they returned home and rolled to a 45-18 triumph over Valley that clinched a playoff berth. "I still remember the fake field goal double reverse pass against Valley that I threw to Rob Vanderlinden, who caught the ball at the goal line lying on his back," Leverenz said. Ankeny finished with an 8-2 record after losing to Des Moines Roosevelt, 19-18, in the opening round. Still, the Hawks' defensive unit finished as the second-best team against the rush in Ankeny history. Leverenz was named to the all-state first team. "Jon was just such a tremendous athlete," said former teammate Paul Rhoads, who went on to become Iowa State's head football coach from 2009-15. "He could windmill dunk a basketball and dominate on both sides of the ball and special teams. And yet you knew his best ball was in front of him." Leverenz went on to play for Minnesota, where he became a star for the Golden Gophers and played in two bowl games. In 1987, he helped the team to a 6-5 record with one of the best individual seasons in school history. He racked up 96 solo tackles and a team-high 162 total tackles, including 13 for losses, while tying for the team lead in sacks with two. He had 18 tackles against Purdue, 21 against Indiana and 22 against Ohio State. He earned first-team all-Big Ten honors, was named the winner of the Carl Eller Award as the Gophers' outstanding defensive player and was an honorable mention all-American. "By the time (Leverenz) was a sophomore, a lot of people knew about him," Washington Redskins General Manager Charley Casserly said. "If there were a draft for sophomores, he'd have been a first-round draft pick." However, Leverenz tore up his left knee at the beginning of his junior season when he tried to change directions on the artificial turf of the Metrodome. There was no contact on the play, but Leverenz remembers looking at his leg and seeing the kneecap turned at a 90-degree angle. "The doctor said it'd be about a year and a half before I could play again," Leverenz said at the time. "I said, 'Noooo way.' You're talking about my senior season." Leverenz returned for his senior year, but then hurt his right knee trying to avoid a chop block. He missed four games, but still played well enough to earn an invitation to the Senior Bowl. Leverenz was selected by the Redskins with the 297th overall pick in the 11th round of the 1990 NFL Draft. He played one year in Washington, but was eventually forced to abandon his NFL dreams due to his knee problems. "It was a great experience, and I made so many good friends," Leverenz said of his football career. "I would do it all over again in a heartbeat."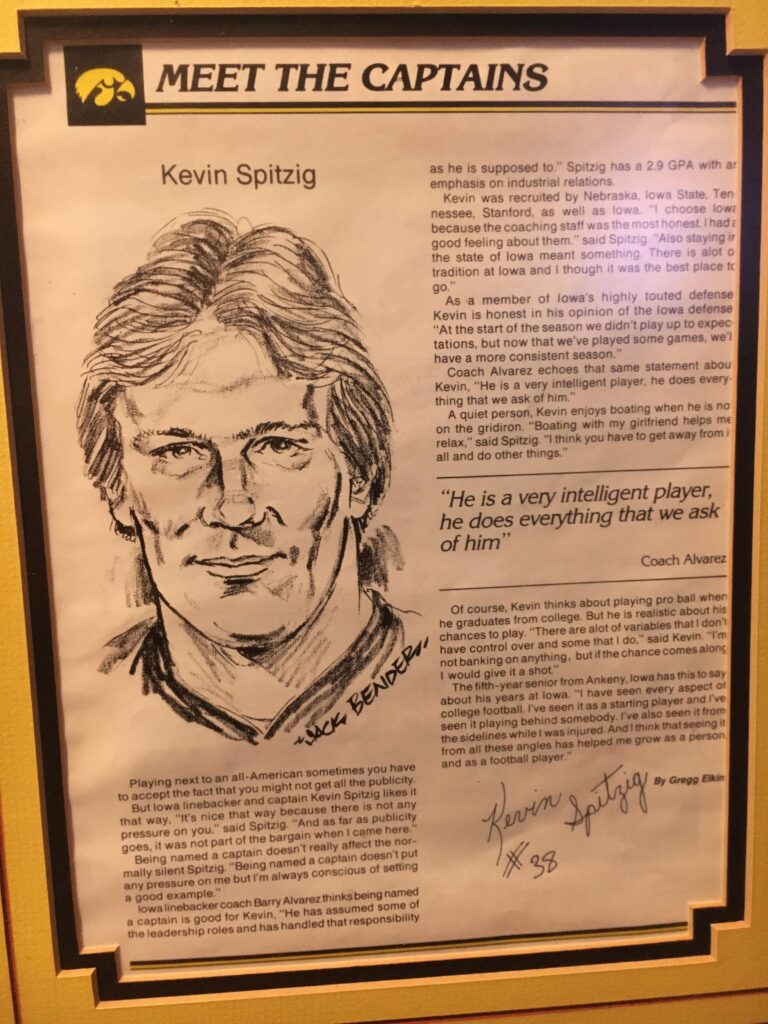 Kevin Spitzig, LB: He was a tackling machine who racked up 248 tackles at Ankeny in 1978-79. As a junior, he set a school record with 120 tackles. One of his older teammates, offensive lineman Dave Jones, recalled the impact that Spitzig had on the squad. "A lot of your success depends on how the juniors and seniors mix together, and Kevin and Andy Crawford were two pretty good athletes in that grade that kind of filled some voids at positions where we maybe weren't as strong," Jones said. "He was a great addition to the team." Spitzig then broke his own mark with 128 stops the following year, when he was named to the all-state first team. Those remained two of the five best single-season totals in school history through 2010. He helped Ankeny to a 7-0 start in 1979 before the Hawks lost their final two games of the season. That team allowed just 11.7 points per game and only 376 passing yards for the season, an average of 41.8 per game. In a 21-9 homecoming victory over Boone, Spitzig made a school-record 25 tackles. He was also an all-state third baseman in baseball and a standout forward in basketball. "He was probably the best all-around Ankeny male athlete from his era," said Tony Rhoads, one of his former football teammates. "Not only did Kevin have exceptional athletic ability, he was also a tenacious competitor, intelligent and a leader on whatever team he was on." He was earlier named to the Ankeny Fanatic all-time Ankeny baseball team. Spitzig was recruited by numerous schools and picked Iowa over Nebraska, Iowa State, Tennessee and Stanford. "I chose Iowa because the coaching staff was the most honest," Spitzig said. "I had a good feeling about them." He went on to become a starter and made 220 tackles in his career. He had 28 stops in 1981 as the Hawkeyes went 8-4, won a Big Ten co-championship and played in the Rose Bowl. A year later, he recorded 44 tackles as Iowa went 8-4 and defeated Tennessee in the Peach Bowl. In 1983, Spitzig racked up 62 tackles as the Hawkeyes posted a 9-3 mark and played in the Gator Bowl. As a senior, he was the team's third-leading tackler with 86 stops, helping Iowa to an 8-4-1 season. He played his final game at the Freedom Bowl, where the Hawkeyes rolled to a 55-17 victory over Texas. "I have seen every aspect of college football," Spitzig said during his final season. "I've seen it as a starting player, and I've seen it playing behind somebody. I've also seen it from the sidelines while I was injured. And I think that seeing it from all these angles has helped me grow as a person and as a football player." Spitzig spent much of his collegiate career in the shadow of fellow linebacker Larry Station, who was an all-American for the Hawkeyes. But that was just the way he liked it. "It's nice that way because there is not any pressure on you," Spitzig said at the time. "And as far as publicity goes, it was not part of the bargain when I came here." The low-key Spitzig was nevertheless a captain for the Hawkeyes. "He has assumed some of the leadership roles and has handled that responsibility as he is supposed to," linebackers coach Barry Alvarez said then. "He is a very intelligent player, he does everything that we ask of him." In 2006, Spitzig was named the No. 14 greatest athlete in Ankeny High School history by the Ankeny Register & Press Citizen.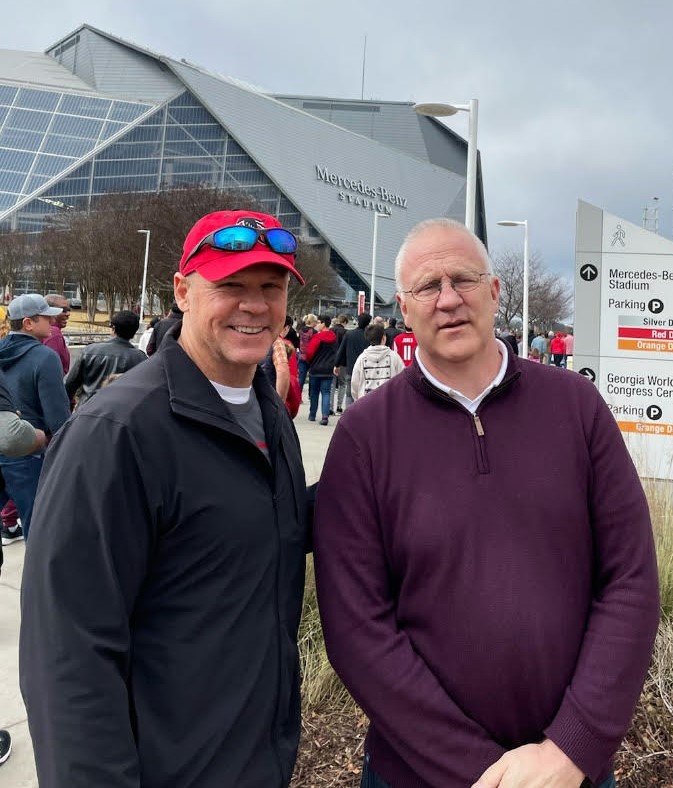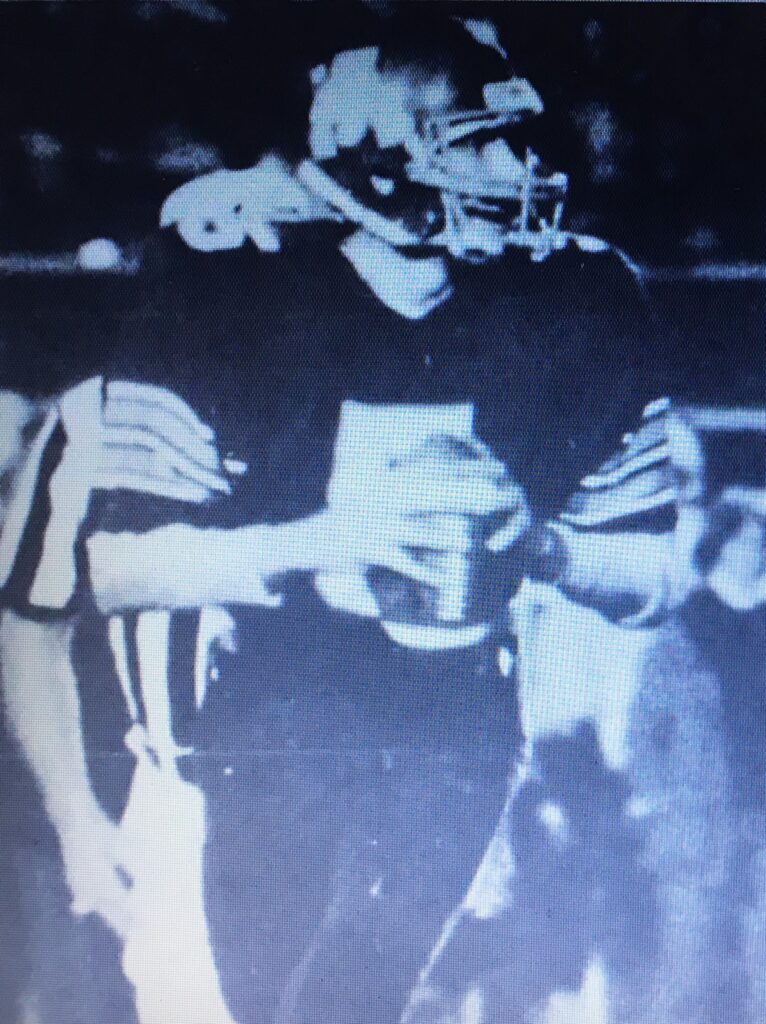 Kyle Crowe, DB: He started at quarterback for Ankeny in 1980-81. As a junior, he completed 81-of-165 passes for 738 yards and two touchdowns as the Hawks struggled to a 2-7 record after being depleted by injuries. In 1981, he passed for 1,262 yards while completing 47 percent of his attempts as Ankeny went 8-1 during the regular season and qualified for the playoffs for the first time in school history before losing to Dowling Catholic in the opening round. Crowe's favorite target was Greg Buttz, who was on the receiving end of many of his throws and accounted for nearly 66 percent of his passing yards. "I'll say one thing, I had zero success without that guy (Crowe)," Buttz said. "We went to a couple of camps before our senior year, and that's when we started to develop a rhythm together. We didn't run in a lot of the same circles, but he was a leader and he had a level head on his shoulders. He was the kind of guy that people would follow. I have nothing but good things to say about him as a teammate." Crowe is one of three players from the Class of 1982 to be named to the all-time first team. "I was fortunate to be surrounded by some of the best players in Ankeny High School history," Crowe said. "I have great memories of Greg blazing down the sidelines, turning a 5-yard out (pattern) into a 70-yard touchdown, and Dennis (Gibson) wreaking havoc on the defensive side of the ball. I was fortunate to have played alongside so many talented players." Crowe said his favorite memory is the pep rally before the Urbandale game his senior year. "It was led by Lou Bonacci, and he fired up the entire school," Crowe said. "Needless to say, we destroyed the J-Hawks." Crowe was named to the all-state first team. He went on to play at Iowa, where he was moved to defensive back and played in multiple bowl games. His first career interception came in the 1986 Cy-Hawk game at Kinnick Stadium, where he helped Iowa to a 43-7 victory. He was also a basketball standout who was earlier named to the Ankeny Fanatic all-time Ankeny boys' basketball team. Like many of the players on this team, Crowe attributed much of his success to Pezzetti. "Jerry was my favorite coach of all time in any sport," he said. "I will remember him for his tremendous passion for the game and his love for his players. He's a great man."
Aaron Jarosh, DB: He was a four-year starter from 2002-05 who helped Ankeny to three consecutive Class 4A semifinal appearances and an overall record of 37-10. As a freshman, he was forced into action as the Hawks returned just one starter from the previous year. He made 36 tackles and intercepted two passes as a defensive back while catching eight passes for 91 yards and two scores on offense. "It was just an unbelievable year," Pezzetti said at the time. "The blending of the team just came out tremendously. We won some games early on, and that gave us some confidence. And then we just kept getting better and better." Jarosh remembers a big play that he made in the Hawks' 16-13 victory on the road against Dowling Catholic. "One memory that sticks out for me is intercepting the ball, and that led to the deciding field goal to win the game," he said. "I think that was the first time we had beaten Dowling in awhile. Other than that, just getting to be on great teams with players like (Andy) Brodell, (Jeff) Lanning and others is what I remember the most." In 2003, Jarosh made 38 tackles and picked off a pair of passes. On offense, he rushed for 164 yards and two scores while seeing action at quarterback, running back and receiver. He was the only sophomore named to the all-conference first team and was a unanimous pick. As a junior, Jarosh became the starting quarterback and helped the Hawks to a third consecutive CIML Central Conference crown. He accounted for 2,000 total yards and 20 touchdowns. He completed 60-of-99 passes for 1,010 yards and nine touchdowns while rushing for 990 yards and 11 scores on 138 carries. On defense, he made 41 tackles and had two interceptions. "Aaron had a great year," Pezzetti said. He ran 12 times for 146 yards and three touchdowns in a 48-35 win at Ames. In the Class 4A quarterfinals, Jarosh outplayed Sioux City Heelan star quarterback Pat Grace in a 28-7 road victory. "That was just a great win for us," Pezzetti said. "We did have some injuries, but our kids really responded. It was one of the best victories we've ever had." In 2005, Jarosh led the team in rushing and scoring. He ran for 987 yards and 15 touchdowns on 162 carries while completing 50-of-103 passes for 797 yards and six scores. He rushed for more than 100 yards in five of the 11 games, including a 153-yard, three-touchdown effort in a 42-31 triumph at Indianola. He made 39 tackles and had one interception on defense. He was named to the Elite all-state team. Jarosh was also a baseball star who went on to play that sport at the collegiate level, first at Nebraska and then at Muscatine Community College before moving on to Arkansas-Little Rock. He was earlier named to the Ankeny Fanatic all-time Ankeny baseball team. In 2006, he was named the No. 23 greatest athlete in Ankeny High School history by the Ankeny Register & Press Citizen.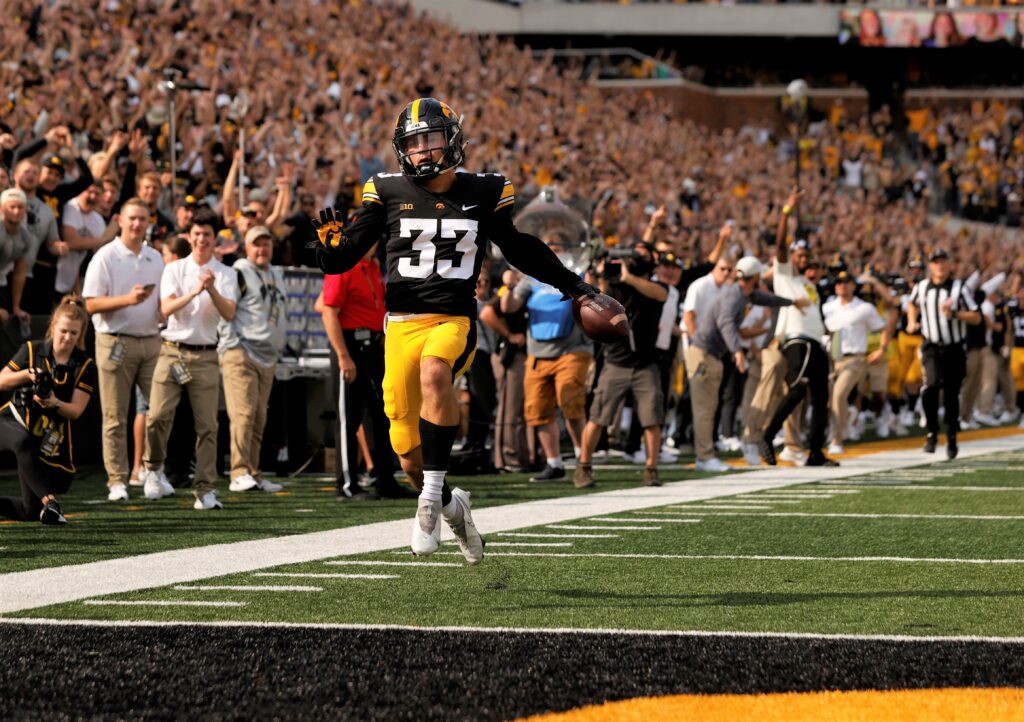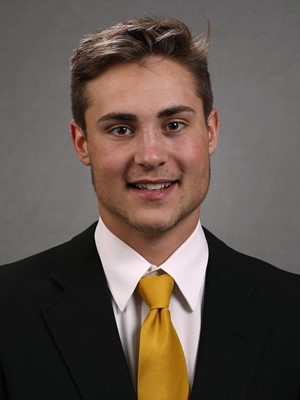 Riley Moss, DB: He was a star defensive back at Centennial in 2016-17, helping the Jaguars to a 19-5 record and a pair of Class 4A semifinal appearances. He made 37 tackles with three interceptions as a junior, when he also averaged 13.4 yards on eight punt returns. In the opening round of the playoffs, he made a one-handed interception in Centennial's 34-24 victory over Ankeny. "That was the first (and only) time we played Ankeny in the playoffs," Moss said. "That was fun." A week later, Moss intercepted a pass from Rocky Lombardi in the final minute of a quarterfinal game at top-ranked Valley, sealing the Jaguars' 14-10 win and punching their ticket to the UNI-Dome. "I was in Cover 2, and I was just reading the quarterback," Moss said. "He kind of threw it right at me, and I caught it. It was really easy, to be honest with you. I just kind of fell to the ground so nothing (bad) would happen. I got up and everyone was cheering. And then it hit me, 'Holy cow. We're going to the Dome for the first time.' That was crazy." As a senior, the team captain made 29 tackles with one interception and also scored a touchdown on a reception, punt return and kickoff return. He caught six passes for 167 yards, including a 64-yard scoring reception. He averaged 25.6 yards on 14 kickoff returns and 14.5 yards on 24 punt returns. He was named to the Elite all-state team by the Des Moines Register and was a finalist for State of Iowa Male Athlete of the Year. Moss, who didn't even start for his eighth grade team, recalled what a loving and caring coach Pezzetti was–and still is. "He was like a father figure for all of us," said Moss, who was also a state track champion at Centennial, where he set an all-time Iowa record of 13.85 seconds in the 110 hurdles. "It was really cool to learn the game from him and how football is supposed to be played." Coming out of high school, Moss was not heavily recruited. But one of his fellow defensive backs, Tyler Rodgers, knew that he was destined for stardom. "Playing with Riley you could tell he had a natural instinct about him that always led him to the ball," Rodgers said. "He was always faster and more athletic than everyone so I could tell he was going to have a great career. I knew he was good, but I did not know he was (all-American caliber). But that just shows how hard he works and what his ceiling could be." Moss initially committed to North Dakota State, but he always dreamed of playing for Iowa and switched to the Hawkeyes when coach Kirk Ferentz came in with a late "grayshirt" offer–he could enroll as a walk-on with the promise that he would be placed on a full scholarship in January 2019. He was the lowest rated of Iowa's 24 Class of 2018 recruits by 247Sports, but he made a mockery of those rankings over the next five years as he developed into one of the nation's premier cornerbacks, becoming a first-team all-American and earning the Tatum-Woodson Big Ten Defensive Back of the Year award in 2021. He ranks second in school history in career interception return yards (239), and he is one of four players with three interception return touchdowns. In 2020, he picked off a pass from Lombardi and returned it 54 yards for a score in the Hawkeyes' 49-7 win over Michigan State. "He's a really good dude," Moss said of Lombardi, who is now finishing his career at Northern Illinois. "I got to know him through college. I always had a hatred for Valley because you grow up hating other teams, but he's a really good dude. That's the best part of college athletics–getting to know the guys you played against in high school like (current teammate) John Waggoner and those Dowling kids." Moss could have elected to turn pro after last season, but he put off his NFL dreams to play one more year at Kinnick Stadium. He helped the Hawkeyes to an 8-5 record this season, capped off by a 21-0 victory over Kentucky in the Music City Bowl on Dec. 31 at Nashville. "Just really happy for our guys. Especially our seniors," Ferentz said. "What a way to send them off. It's been a great group, and I can't thank them enough for all they've done. Bowl games are a little bittersweet because of that. You have to say goodbye to those guys, but just couldn't be more proud." Moss made 47 tackles this season and led the team with 11 passes broken up.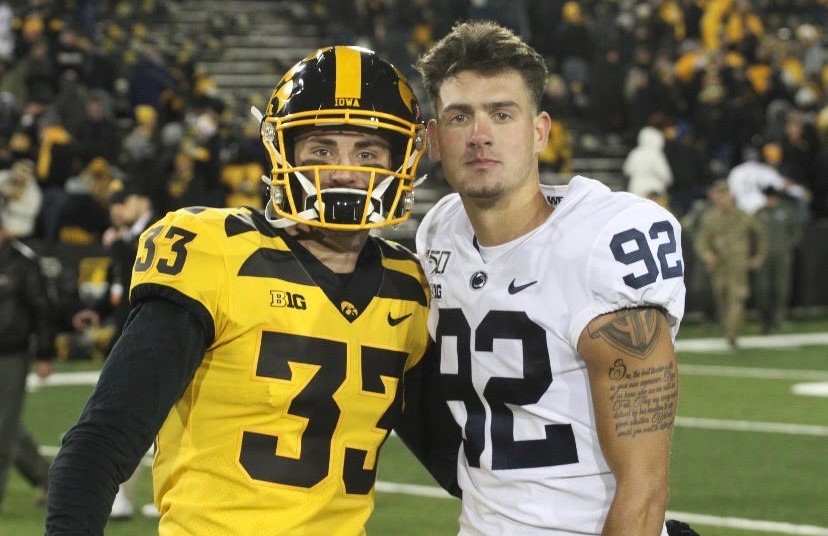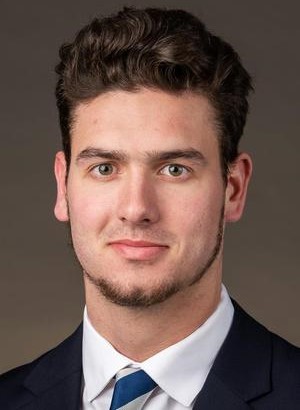 Jake Pinegar, DB: He was a four-time letterwinner from 2014-17 for coaches Jerry and Ryan Pezzetti at Centennial, where he starred as both a kicker and at defensive back while helping the Jaguars to an overall record of 34-11. As a freshman, he contributed primarily on offense, rushing for 94 yards and two touchdowns on 11 carries while catching three passes for 30 yards. In 2015, he made 19 tackles and led the team with three interceptions. He also caught three passes for 61 yards. "Beating Valley that year was one of the highlights of my high school career," Pinegar said. "I had an interception and a touchdown." As a junior, he made 15 tackles and tied the single-season school record with five interceptions, which ranked second in Class 4A. He had a pair of interceptions in the season opener against Johnston. "That's another cool memory," he said. He caught seven passes for 140 yards on the season, including a 58-yard score. He made 1-of-2 field goals and 6-of-7 PATs as Centennial advanced to the Class 4A semifinals before losing to Dowling Catholic. He earned all-state honors as a defensive back. In 2017, Pinegar became the team's full-time kicker and made 5-of-10 field goals, including a 50-yarder, as well as all 23 of his PAT attempts. He also had 29 touchbacks on 39 kickoffs. He caught six passes for 171 yards and also made nine tackles as the Jaguars again reached the Class 4A semifinals. He was named to the Elite all-state team as a kicker. "Booting long field goals and playing in the UNI-Dome again were a lot of fun," Pinegar said. "Those are all great memories and things I am proud of." Rated as a three-star recruit by 247Sports and ESPN, Pinegar could have elected to play at the FCS level as a defensive back or wide receiver, but he chose to focus on kicking in an effort to play at the highest level. He initially committed to Indiana, but then got an offer from Penn State and chose to sign with the Nittany Lions. "I was originally going to play receiver or DB in college. That was the plan, and I ended up having multiple DI offers to do so at smaller schools," he said. "But then I also had offers to better schools to kick, so I chose that obviously. Not a lot of kids can kick and play a position at the college level, and I was lucky enough to be able to do both. I have no regrets about my career." Rated as a five-star kicker and the No. 9 recruit by Kohl's Professional Camps, Pinegar went on to enjoy an outstanding career in Happy Valley. He is first on the career extra points list (190), fourth in field goals (49), fourth in field goal attempts (67) and seventh in field goal percentage (73.1). He is second on the all-time scoring list with 337 points. As a true freshman in 2018, he broke the Penn State freshman scoring record with 101 points. He tied the Penn State record for extra points and extra point attempts in a game with 10 against Idaho in 2019. He later converted a 45-yard field goal in the Cotton Bowl against Memphis, tied for the third-longest field goal in program bowl history. He earned honorable mention all-Big Ten recognition. After using a redshirt year in the 2021 season, Pinegar made 12-of-14 field goals this fall while helping the Nittany Lions to an 11-2 record. In a win at Indiana on Nov. 5, he made a career-best 50-yard field goal and all six of his PAT attempts. He was named the Big Ten Special Teams Player of the Week. He closed out his career on Jan. 2 by making all five of his PAT attempts in Penn State's 35-21 win over Utah in the Rose Bowl at Pasadena, Calif. He also booted five of his six kickoffs into the end zone for touchbacks. He received all-Big Ten honorable mention. "I enjoyed every bit of my college career and was able to do a lot of cool things in my four years as the starter." Pinegar announced on Jan. 14 that he would now pursue his NFL dreams. "The last five years at Penn State have been nothing short of spectacular," he tweeted. "Through the highs and the lows, I have learned so much and I wouldn't want my path to be shaped any other way. I would like to thank coach (James) Franklin and every other coach and mentor at Penn State for their help shaping me into the person I am today. I would also like to thank my family and close friends for the unwavering support throughout my journey. With that being said, I think it is time for the next chapter in my career. I have decided to chase a childhood dream of mine of playing in the NFL."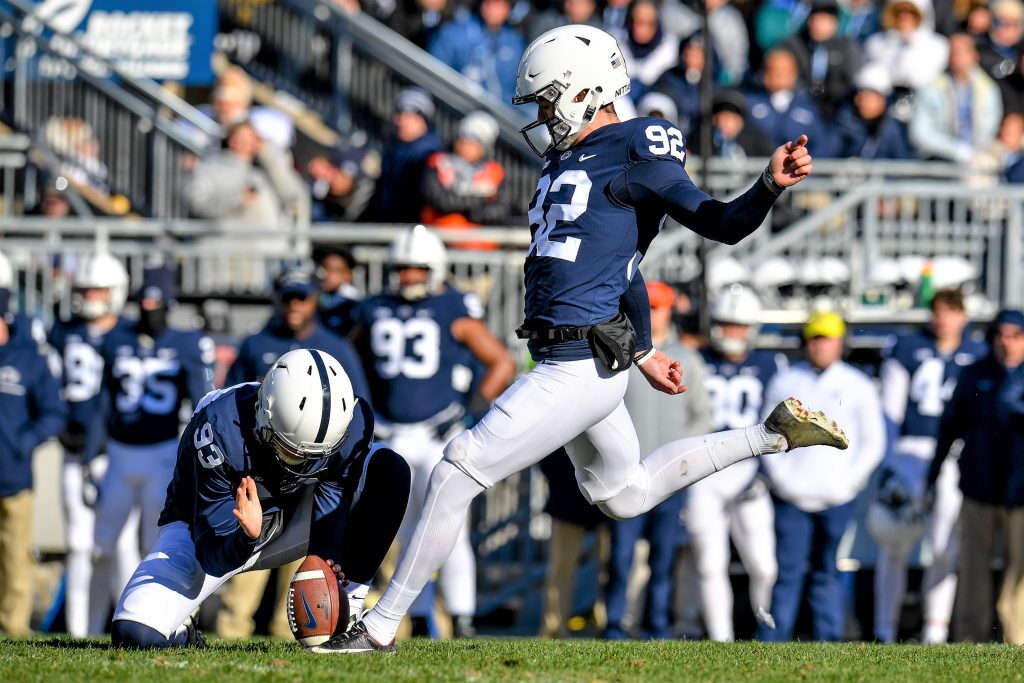 Steve Justice, P: A good punter can get his punts off quickly and will also have a lot of hang time on his kicks, giving his teammates time to get down the field to prevent a long return. But no attribute is more important for a punter than how far he can kick the ball, and in the history of Ankeny football, nobody has done that better than Justice. He averaged 43.2 yards per punt during the 1972 season, which still stands as the highest average ever 50 years later. Justice's booming punts provided a valuable weapon for a team that posted a 4-5 record and averaged just 14 points per game. Because the Hawks struggled to move the ball and score points, Justice was frequently called upon to improve the team's field position. And more often than not, he delivered. Justice wasn't just a punter, though. He also alternated at quarterback and safety. His son, Ryan, was a star quarterback on Ankeny's state championship team in 1997.
(EDITOR'S NOTE: The Ankeny Fanatic teams were selected by publisher Dan Holm, who consulted with former and current coaches before making his picks.)