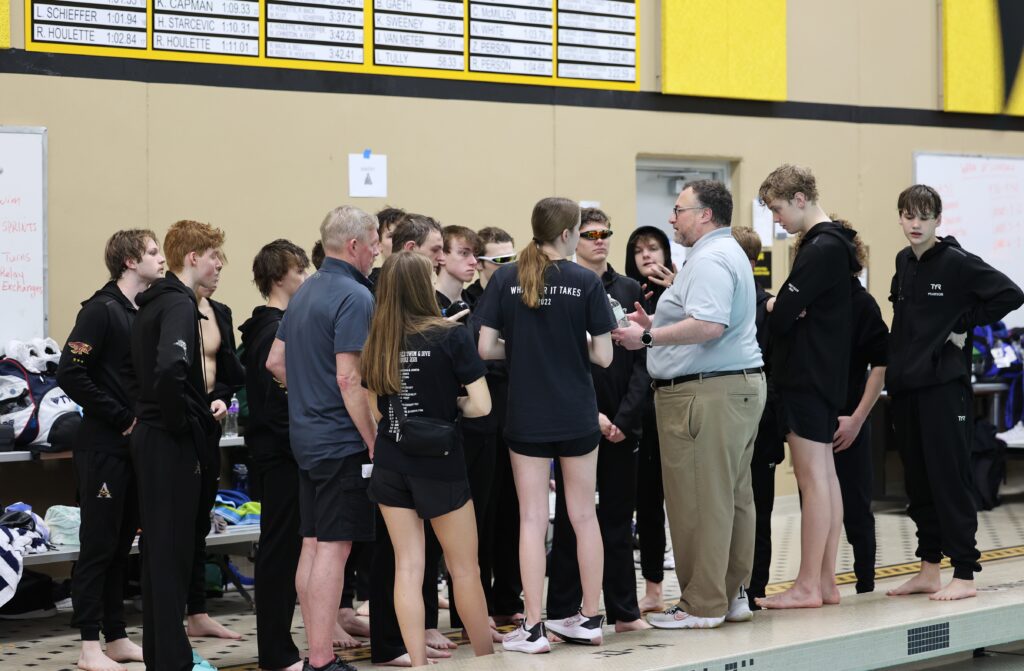 For the most part, Ankeny boys' swimming coach Justin Crouch didn't enter his varsity swimmers in their best events for the CIML Conference meet on Saturday at Southeast Polk.
He picked his lineup at random.
"We decided to swim off events," said Crouch. "Considering we drew events out of a hat, we were able to finish third. I thought it was a great showing considering the events that were swam."
Top-ranked Waukee easily won the meet with 492 points. The Warriors captured nine of the 11 events, including all three relays.
No. 2 Valley placed second with 370 points. The No. 4 Hawks finished with 325 points.
Ankeny was led by senior Lance Swanepoel and junior Owen Schwebach. They each placed second in a pair of individual events.
Swanepoel posted times of 21.77 seconds in the 50 freestyle and 48.90 in the 100 freestyle. Waukee star AJ Abram won both of those events in 21.31 and 46.36.
Schwebach was the runner-up in the 200 individual medley in 1:59.18, finishing just .30 seconds behind Waukee's Sam Davey. He later posted a time of 4:47.06 in the 500 freestyle.
Ankeny's Brock Peterson took third in the 100 butterfly in 53.65 seconds. He finished just ahead of teammate Calvin Howard, who placed fourth in 53.86.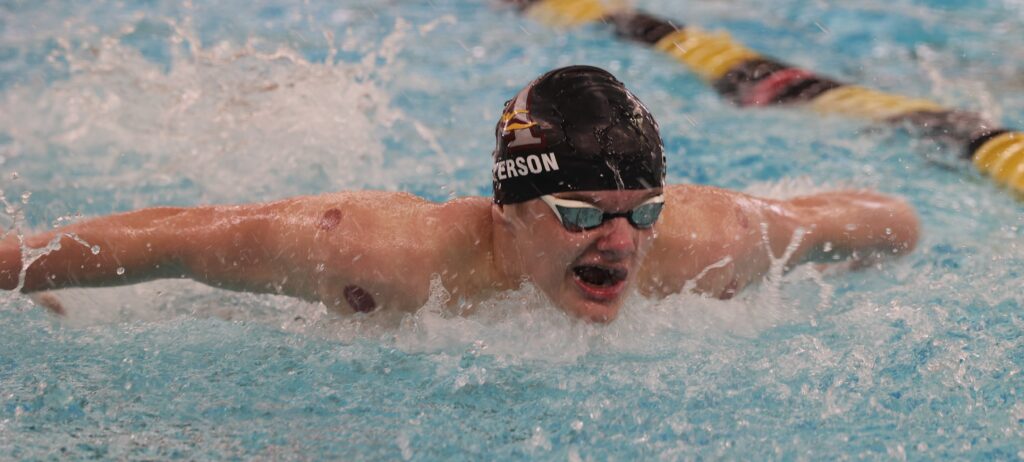 Peterson later added a fourth-place finish in the 100 backstroke. He was clocked in 55.99.
Owen Evans placed fifth in the 50 freestyle. He posted a time of 23.21.
The Hawks got eighth-place finishes from Nicholas Robie in the 200 IM (2:09.44) and Finn Stukerjurgen in the backstroke (58.63).
Ankeny opened the meet with a fourth-place finish in the 200 medley relay. The foursome of Peterson, Robie, Howard and Evans posted a time of 1:42.82.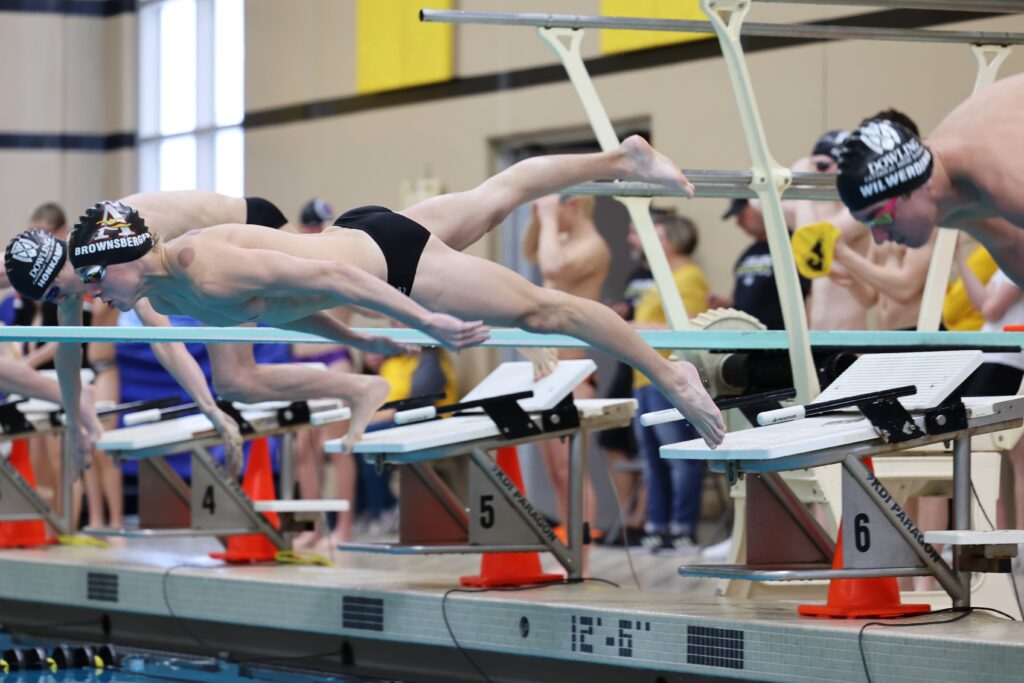 The Hawks placed second in the 200 freestyle relay in 1:29.28. That team consisted of Swanepoel, Evans, Noah Schafer and Schwebach.
Ankeny later took third in the 400 freestyle relay. The quartet of Swanepoel, Howard, Peterson and Schwebach was clocked in 3:18.08.
Waukee's James Coffey swept the distance events. Teammate Asher Havenhill won the 100 breaststroke.
Nick Rounds of Dowling Catholic won both the butterfly and the backstroke.
The Hawks will now have two weeks to prepare for a district meet on Feb. 4 at Ames.