Junior guard Carson Johnson scored 15 points as the Ankeny boys' basketball team posted a 59-55 win at Southeast Polk on Friday for its third consecutive win. He made 3-of-4 free throws in the final 1 minute 19 seconds to help seal the triumph.
Johnson, who recently scored his 500th career point, has helped the Hawks to records of 4-7 in the CIML Conference and 6-9 overall. He is averaging a team-high 14.2 points per game and leads the team with 21 steals.
Johnson is shooting 87.2 percent from the free-throw line (41-of-47). He leads the team with 34 3-pointers, shooting 41.0 percent from behind the arc.
Here is some inside info on Johnson:
What did you think of your team's performance at Southeast Polk?
It was a great team win, and we needed everybody to do it. We got down by (10 points) in the third quarter. We showed a lot of fight getting back into it. At the beginning of the season, that was the type of game we would have lost but we are getting tougher as a team.
You're averaging 20.3 points over the last three games. Do you feel like you're playing your best basketball of the season?
I know I can play at a high level in every aspect of the game. I underestimated how hard it would be coming back from being sidelined for six months after knee surgery. I've been putting in the work every day to get back to this point to be able to help my team. It just feels good to be back on the court again.
You had a rough night in a loss at Johnston on Jan. 10, scoring just three points on 1-of-11 shooting. But you've gone 18-of-33 since, including 11-of-19 from 3-point range. Did you make any adjustments after the Johnston game, or did you just have to flush that one out of your mind?
Every good shooter has an off night, and I've learned that I can't let it affect me. I've put a lot of time in on the fundamentals of my shot. The extra work has given me a lot of confidence in games. The off nights are all part of coming back from an injury.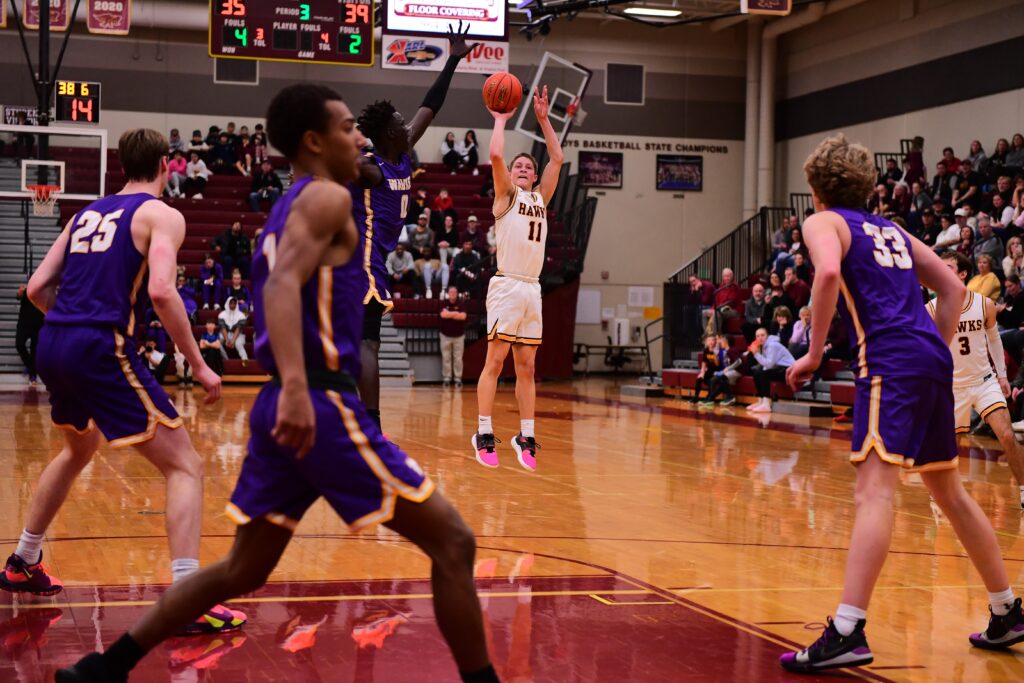 You then scored a career-high 24 points three days later as your team rebounded with a 56-51 upset over No. 3 Waukee. How important was that victory, considering that your team was on a five-game losing skid?
We had a lot of guys step up that game. It was a great team win that we really needed. I think it helped us as a team with confidence knowing that we can compete with anyone. But it was only one game, and we know that one loss doesn't define us so one win shouldn't define us either. It was a great win, but we have a lot more that we need to get.
Your team has dealt with a lot of adversity, including the loss of senior wing Karson Wehde to a broken leg before the season even began. Do you think it just took awhile for the team to develop some chemistry?
We have lost four guys that could all start for us. It would be really nice to have Karson and Joel (Mpore) back on the court. Any team that we play could not lose four of its top guys and still have the same result. Having Jamison (Patton) and Jazan (Williams) back definitely helps us. The last couple games have shown that we have a group of tough guys. We have started to go through some battles together that have brought all of us closer and given us more confidence in each other going forward.
Do you have a favorite spot on the floor to shoot from?
I don't really have one favorite spot. Just anywhere inside half court is a good shot.
You've had to play against some talented point guards this season, Luke Winkel of Ankeny Centennial and Cade Kelderman of Waukee Northwest just to name two of them. Who has been the most difficult player for you to defend and why?
There are a ton of talented players in our league, and it is hard to pick just one. Every night is a different challenge because of each style of play. I love the challenge of guarding each team's best player and with Jamison and Jazan coming back it allows us to do things defensively that we weren't able to do at the beginning of the year.
Because of your team's record, you will likely be placed in the same substate bracket with at least one of the CIML's top teams. Do you feel like your team can make some noise, though, in the postseason?
We have shown recently that we can compete with any team on any given night. We can't worry about who we might have to play. We can only control what we can control and so we have to focus on getting better every day.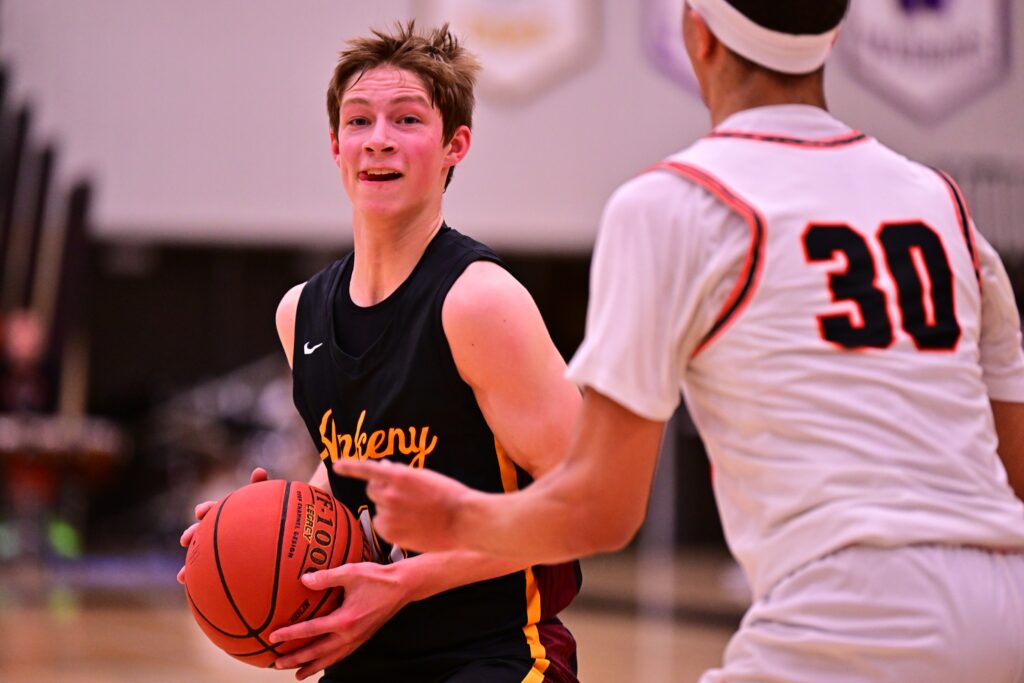 Where are you at in the recruiting process? Have you started to narrow down your list of schools?
I've been in contact with schools at all levels. I have gone on some game day visits, and I have enjoyed the process. I have had a lot of coaches that have watched me play in the spring before my surgery. They have been supportive during the process, and they are happy with the progress I've made. But during the season my focus is on my team and doing whatever it takes to help us win. Wherever I end up is where God wants me to be and being able to play basketball at any level after high school is a blessing.
Last year, you twice played against eventual Class 4A state champion Ames and all-state guard Tamin Lipsey, who is now starting for the 12th-ranked Iowa State squad. Are you surprised at all by how much success he's already having at that level?
It doesn't surprise me at all. I've played against him since a very young age. He is a very talented player, and he deserves everything that has come his way.
Did you happen to watch the documentary about former Iowa standout Chris Street?
Unfortunately, I haven't had a chance to watch it, but I have heard great things about it.