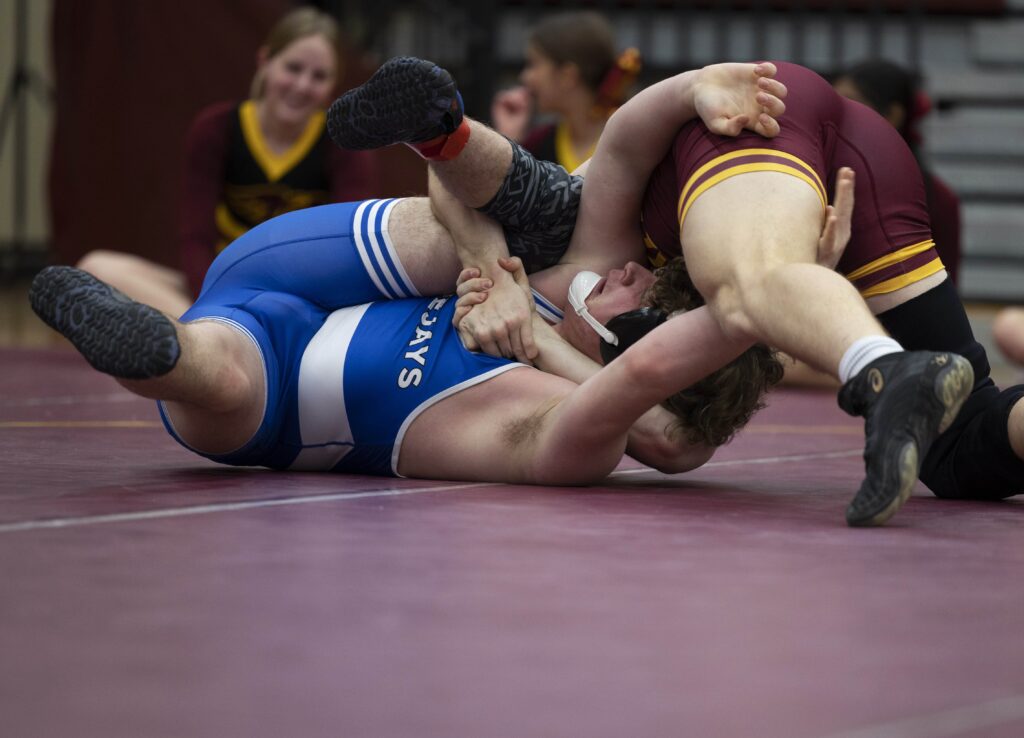 The storybook season continues for the Ankeny wrestling team.
The fourth-ranked Hawks easily won their own Dave Ewing Duals on Saturday for the fourth consecutive year. They defeated their four opponents by an average margin of 50 points to raise their overall record to 19-1.
Ankeny surpassed its total of 17 wins from last year, which had been its winningest season under longtime coach Jack Wignall, who took over the program in 2013 after the split into two high schools.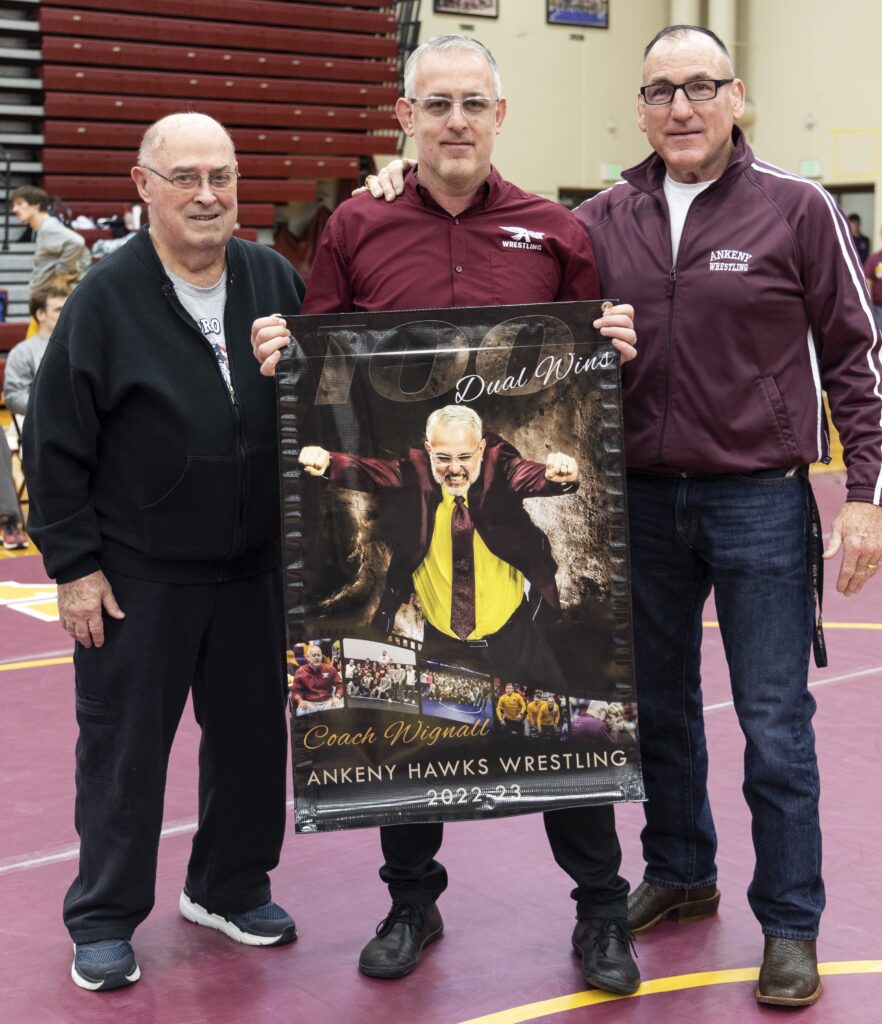 "It's a good feeling to win it again," said Wignall, who earned his 100th career victory earlier this season.
Ankeny defeated No. 12 Bondurant-Farrar in the title match for the second year in a row. The Hawks posted a 39-21 victory after winning by a 43-21 margin last season.
Each team won seven matches, but all of the Bluejays' victories came by decision. Ankeny, meanwhile, got falls from No. 3 Will Hinrichs at 220 pounds, No. 11 Joe Kingston at 285, Leo Perez Perez at 126, Teagen Peiffer at 170, No. 7 Xander Kenworthy at 182 and No. 3 Cade Bennethum at 195.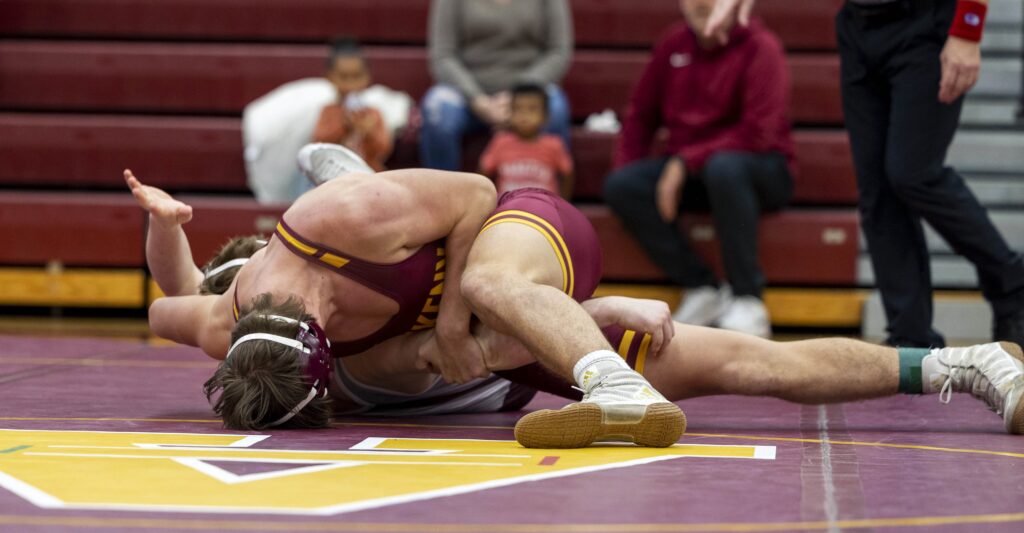 "Bondurant-Farrar is good, and we knew that coming in," Wignall said. "That's why we made it the last dual of the day."
Bondurant-Farrar, which is coached by former Ankeny standout Matt Wonderlin, won three matches that featured a pair of rated wrestlers. No. 3 Connor Fiser posted a 7-0 decision at 113, No. 7 Nolan Fellers posted an 8-3 decision at 138, and No. 7 Jack Lewis posted a 12-7 decision at 152.
"They have some really good kids at the lower weights," Wignall said of the Bluejays. "We wrestled Ok against them. Our goal was to win the Dave Ewing Duals, but that's just a step on the way to everything else. Those kids that lost some matches need to have short memories. We can't dwell on those losses. It happens."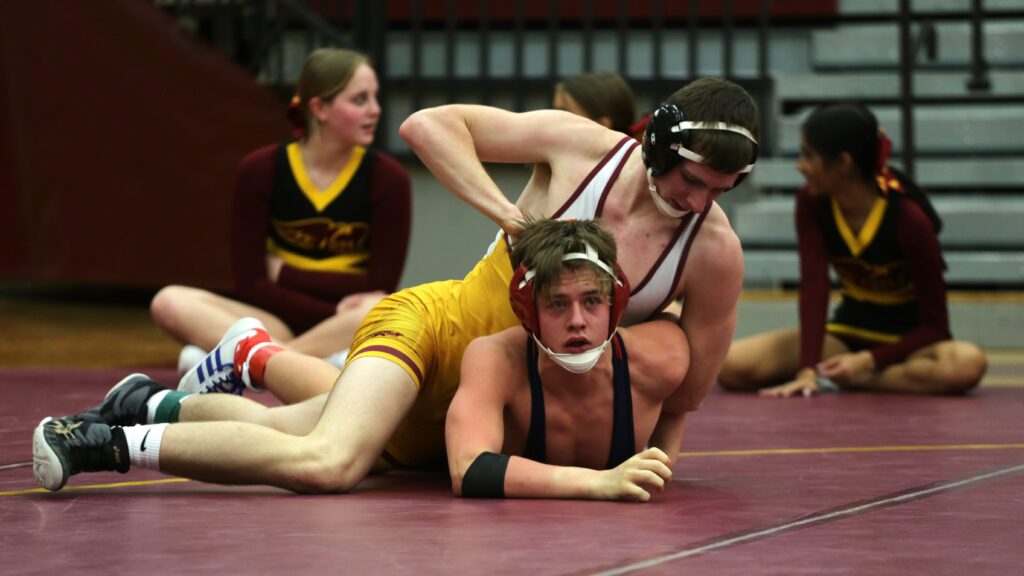 Ankeny opened the tournament with a 65-9 win over Spencer. The Hawks followed with an 84-0 triumph over Sioux City North.
In its next meet, Ankeny rolled to a 55-15 victory over Independence, the No. 12 team in Class 2A. Bennethum opened that meet with a fall over Landon Duffy in just 9 seconds.
Hinrichs, No. 2 Jace Anderson at 152, Lincoln Folkers at 160 and Peiffer also had pins for the Hawks. Hinrichs, Folkers, Peiffer, Perez Perez, Kenworthy and Bennethum each went 4-0 on the day.
Ankeny will host a CIML Conference dual meet against No. 1 Southeast Polk on Thursday. The winner will capture the league's dual-meet crown.
"When you look at the matchups, this is the best matchup we've ever had with them," Wignall said. "And we're very aware of that–where we've been and where we're at now. It's an exciting thing, but we're not finished yet."