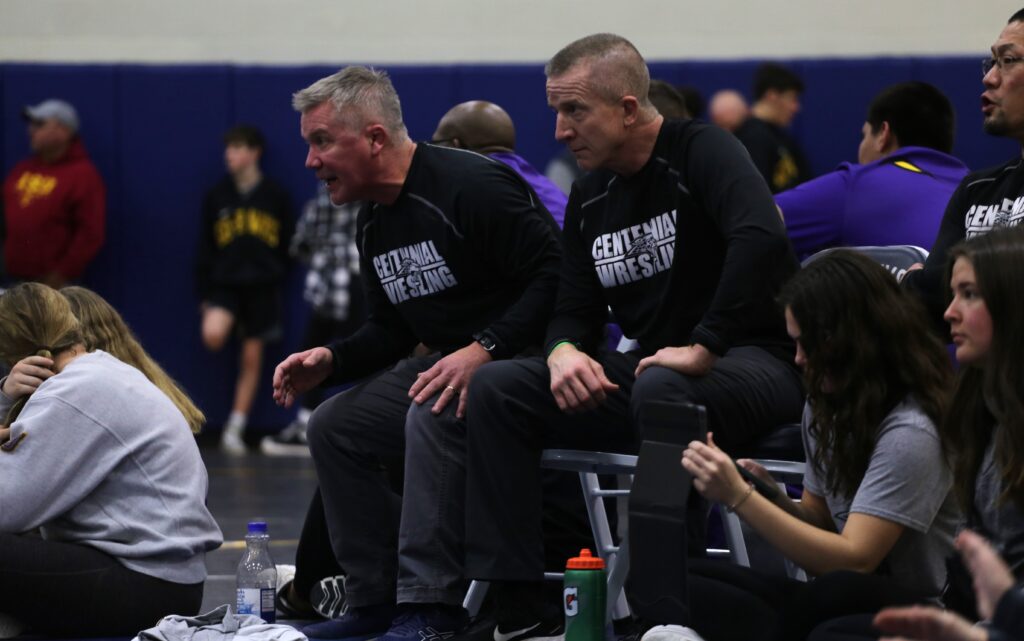 Saturday's Ed Winger Invitational at Urbandale gave the Ankeny Centennial wrestlers an opportunity to test themselves against some of the state's top grapplers.
The Jaguars responded with a strong performance, placing fourth in a field of 24 teams with 120 points. They had eight top-six finishes.
"I was pretty pleased with the way things went," said Centennial coach Jay Groth. "I thought all of our guys fought hard. They weren't afraid of the competition. They went out there and scrapped with them."
Top-ranked Waverly-Shell Rock won the tournament with 200 points. No. 3 Southeast Polk took second with 187, while No. 2 Bettendorf finished third with 168.5.
No. 4 Lucas Bruhl led Centennial with a third-place finish at 145 pounds. He posted a 15-2 major decision over No. 6 Dominic Rubino of Waukee Northwest in the third-place match.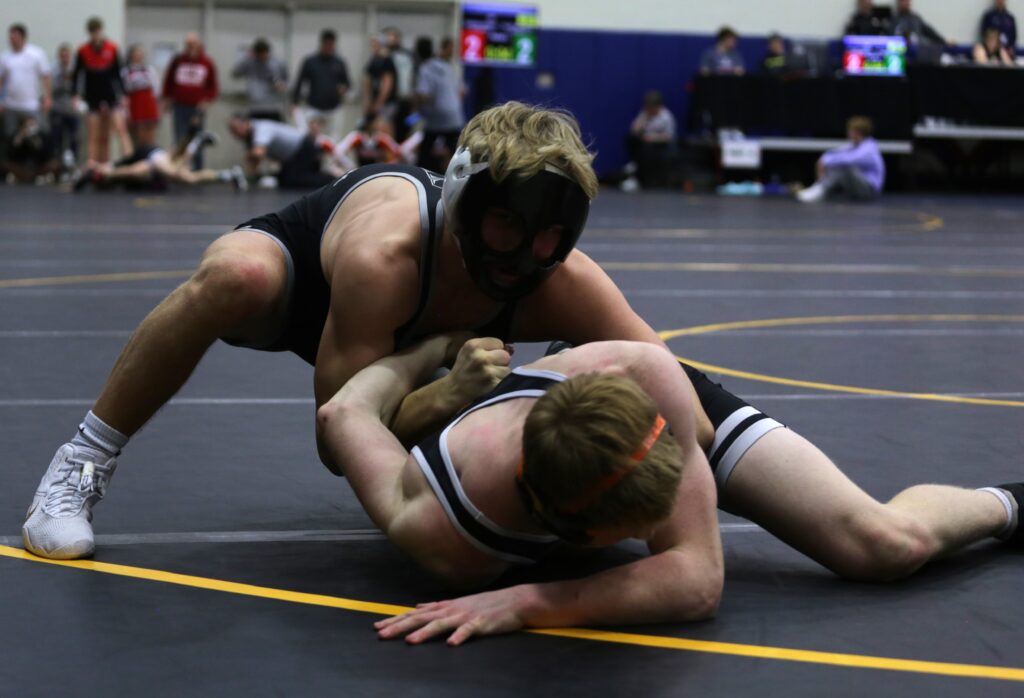 After opening the tournament with a pair of falls, Bruhl (33-1) suffered his first loss of the season in the semifinals, when he dropped a 5-4 decision to No. 2 Tycho Carmichael of Bettendorf. Carmichael got a late reversal to earn the win.
"It was controversial. It was a bad call," Groth said. "I thought Lucas rode him the whole third period, and they gave him a reversal in the last couple of seconds–which I don't think was a reversal."
Bruhl then bounced back with a fall over No. 7 Wes Anderson of Waukee in just 40 seconds in a consolation semifinal before dominating the match against Rubino.
"It has big implications for state tournament seeding," Groth said of Bruhl's loss. "I don't like to complain about officiating, but there were several bad calls in that match. But Lucas is tough as hell, and he's going to beat those kids to win a state title anyway. He'll just have a little longer road to get to that state championship."
Placing fourth for the Jaguars were No. 6 Cale Vandermark at 106, No. 11 Payton Bright at 120, No. 7 Cael Wiener at 132 and No. 6 Zach English at 182. No. 8 Cody Vandermark at 113 and Isaac Bruhl at 138 both placed fifth, and Mitchell Grider finished sixth at 220.
Both Bright and English reached the semifinals before losing to the eventual champion. The Vandermark brothers were also semifinalists.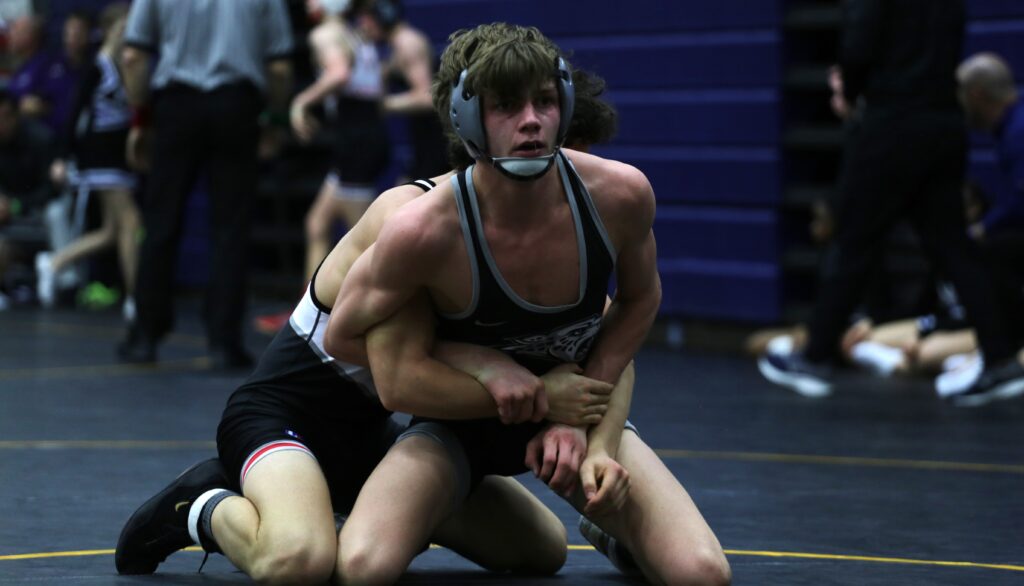 After losing by a technical fall to No. 1 Koufax Christensen of Waukee Northwest in the semifinals, Bright (27-13) recorded a technical fall of his own against Jacob Alexander of ADM in a consolation semifinal. He then dropped a 9-0 decision to No. 5 Justis Jesuroga of Southeast Polk in the third-place match.
English (29-4) dropped a 3-1 decision to No. 3 Sam Zindel of Johnston in the semifinals. He then defeated No. 9 Holden Hansen of Southeast Polk by the same score in a consolation match before dropping a 10-5 decision in the third-place match to Cade Shirk of Emmetsburg, who is ranked eighth in Class 1A.
Cale Vandermark (35-4) recorded a pair of falls before dropping a 3-0 decision to Hudson Loges of Blair (Neb.) in the semifinals. He then got another pin in a consolation match before falling to No. 3 Tyler Harper of Norwalk, 3-2, in the third-place match.
Cody Vandermark (33-7) also got two pins before dropping a 1-0 decision to No. 6 Wil Oberbroeckling of Southeast Polk in the semifinals. He later pinned Shandrel Thompson of Johnston in 1:54 in the fifth-place match.
"Cale was a takedown away from being in the finals, and so was Cody," Groth said. "English lost a close match to the champ in the semis, and I thought Payton had a great day. At that tournament, finishing in the top five or six is a pretty good day."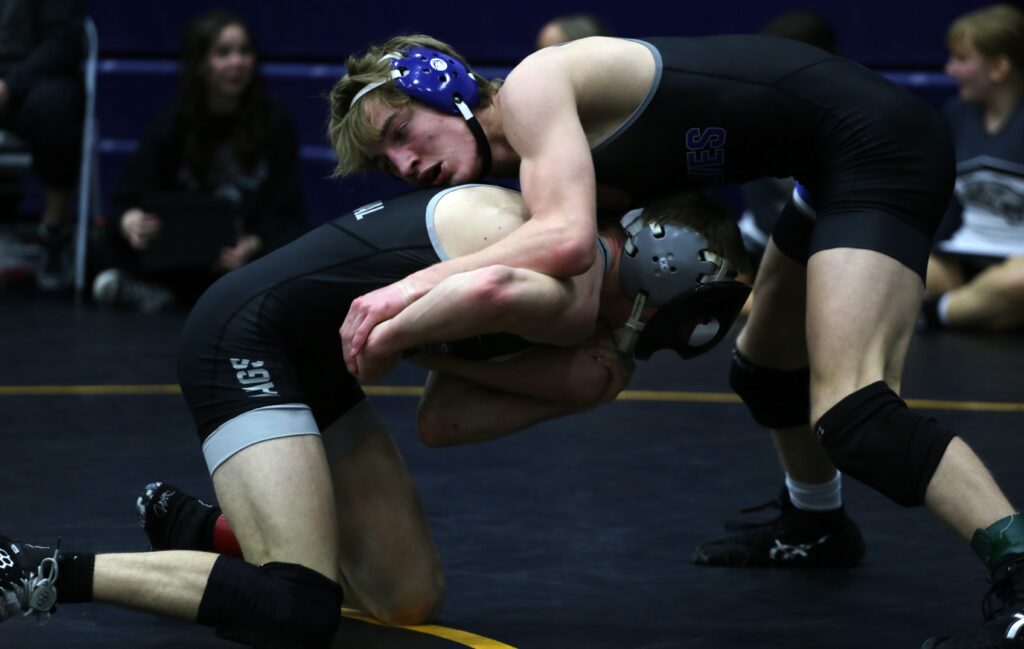 Wiener (32-8) dropped a 15-5 major decision to No. 2 Carter Freeman of Waukee Northwest in the quarterfinals. He then won his next two matches before losing by a technical fall to No. 1 Jayce Luna of Bettendorf in the third-place match.
Isaac Bruhl (15-3) was pinned in the quarterfinals by No. 1 Ryder Block of Waverly-Shell Rock, the eventual champion. He then won two of his next three matches to earn a fifth-place finish, capped off by an 8-6 decision over No. 11 Donovan Card of Norwalk.
Grider (23-14) was pinned in the quarterfinals by Harrison Gibson of Southeast Polk, the eventual runner-up. He posted an 8-0 major decision over Mason Roethler of Johnston in a consolation match before falling to his next two opponents.
"Many of the best 3A teams were there, and some strong 2A and 1A teams as well," Groth said. "And Blair (Neb.) brought some really tough kids. This is always one of the best tournaments in the state."
The Jaguars will travel to Waukee Northwest on Thursday for their final CIML Conference dual meet.
"We're going to have a dual between the Ankeny Wrestling Club and the Waukee Northwest Wrestling Club before the varsity dual, so that will be fun to watch the young kids wrestle," Groth said.