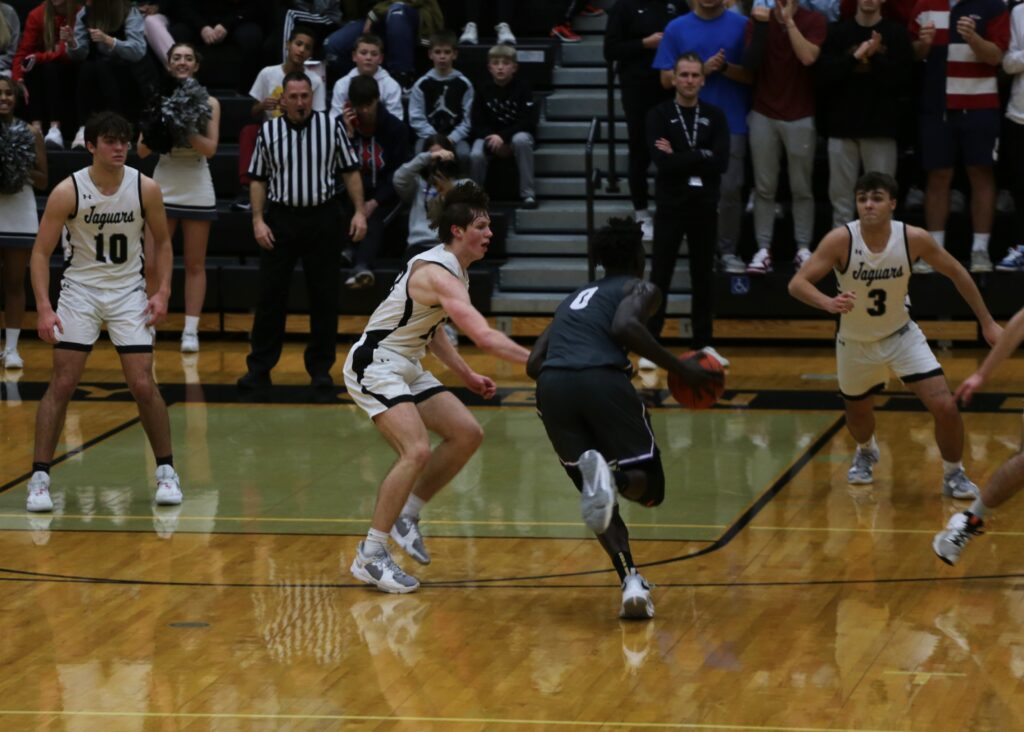 This time, the Ankeny Centennial boys' basketball team couldn't make a dramatic rally against Waukee.
The seventh-ranked Jaguars–who nearly overcame an 18-point deficit in a 55-52 loss at Waukee on Dec. 16–got off to a slow start in Tuesday's rematch at Centennial and fell behind by 30 points in the third quarter.
The No. 2 Warriors went on to post a 72-58 victory to remain in sole possession of first place in the CIML Conference.
"I thought we had some empty possessions offensively early in the game, and as the half wore on I thought we also missed some shots in the lane. You'd like to get those to go down," said Centennial coach Bob Fontana. "Some of those led to some bad defensive possessions, and the next thing you know you're down by 12 or 14 points. That's a tough hand to deal with coming back against those guys."
Waukee star Omaha Biliew led all scorers with 20 points. He was selected to play in the McDonald's All-American game earlier in the day.
The 6-foot-8 Iowa State recruit was also a factor on defense. He guarded Luke Winkel, Centennial's leading scorer, and held him to just five points through the first three quarters.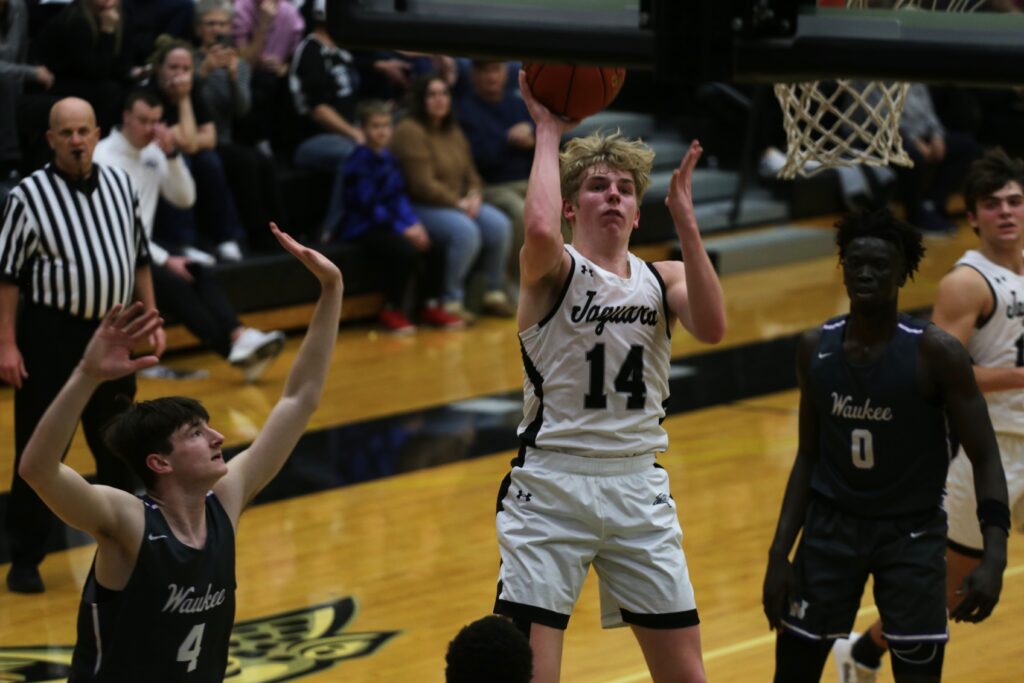 "I've seen them do that on tape before, like when (Biliew) guarded (Cade) Kelderman of (Waukee) Northwest," Fontana said. "We had prepared for that. They didn't do anything that surprised us."
Biliew took only one shot in the first quarter–he got a dunk in transition–but Waukee still opened up a 22-11 lead. Cade Littlefield, who finished with 13 points, had a pair of 3-point goals in the opening period.
The Warriors scored the last five points of the first half to build a 36-21 advantage, then broke the game open with a 9-0 run to begin the third quarter. The margin eventually grew to 53-23 on another 3-pointer by Littlefield.
"I thought they had good ball movement at times," Fontana said of the Warriors. "They had two guys shooting 16 and 22 percent from 3 who knocked down some 3s, so things just kind of snowballed as the game went on. When that starts happening, you think it's not going to be your night."
Centennial closed the gap to 56-38 on a basket by Winkel in the fourth quarter. He scored 11 of his 16 points in the final period and also finished with five assists.
Biliew answered with a monster dunk and a 3-pointer to give Waukee a 61-38 lead. The Jaguars then closed the game with a 20-11 run.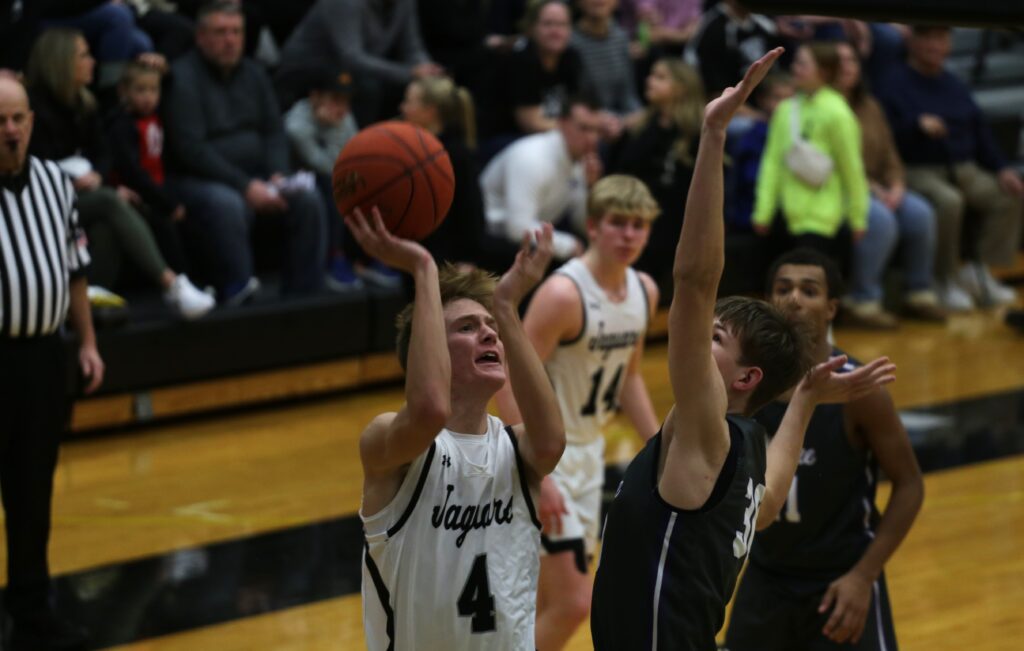 "I was proud of the way our guys battled back," Fontana said.
Vance Peiffer had 12 points for Waukee, which improved to 11-2 in the conference and 14-2 overall. Centennial's records dropped to 7-5 and 9-5.
Evan Bryan scored nine points for the Jaguars, all of them in the first half. Drew Schreurs also had nine points on 3-of-6 shooting from 3-point range, while Easton Pratt and Nick Vaske each added seven. Chase Schutty had five rebounds and two steals.
Pratt played for the first time after missing the last six games due to a stress fracture in his foot.
"We only had four turnovers the whole game, so I thought we did a good job of handling their pressure," Fontana said. "But I told the guys after the game we just need to play smarter and be more fundamentally sound at both ends of the floor."
Centennial will play at Carlisle (0-14) on Thursday in the first of two non-conference games over the next five days. Fontana previously coached at Carlisle for five years from 1992-97.
The Jaguars will then play at Cedar Rapids Prairie (5-9) on Monday.