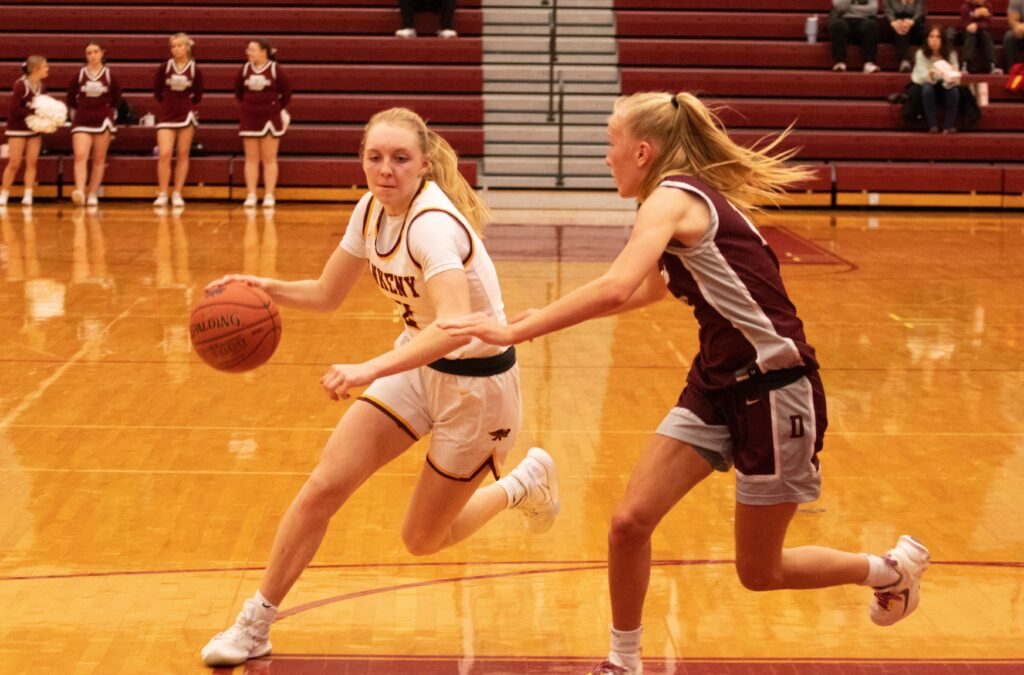 The schedule hasn't been kind to the Ankeny girls' basketball team.
The 15th-ranked Hawkettes ran into perhaps the state's hottest team on Tuesday in No. 4 Dowling Catholic, which entered the contest on an eight-game winning streak.
The Maroons, who snapped No. 1 Johnston's 42-game winning streak with a 62-48 victory on Friday, kept their momentum going with a 54-42 win at Ankeny.
"They're on a roll," Ankeny coach Dru McAnelly said of the Maroons. "I think we've had some bad timing catching some teams on some bad nights."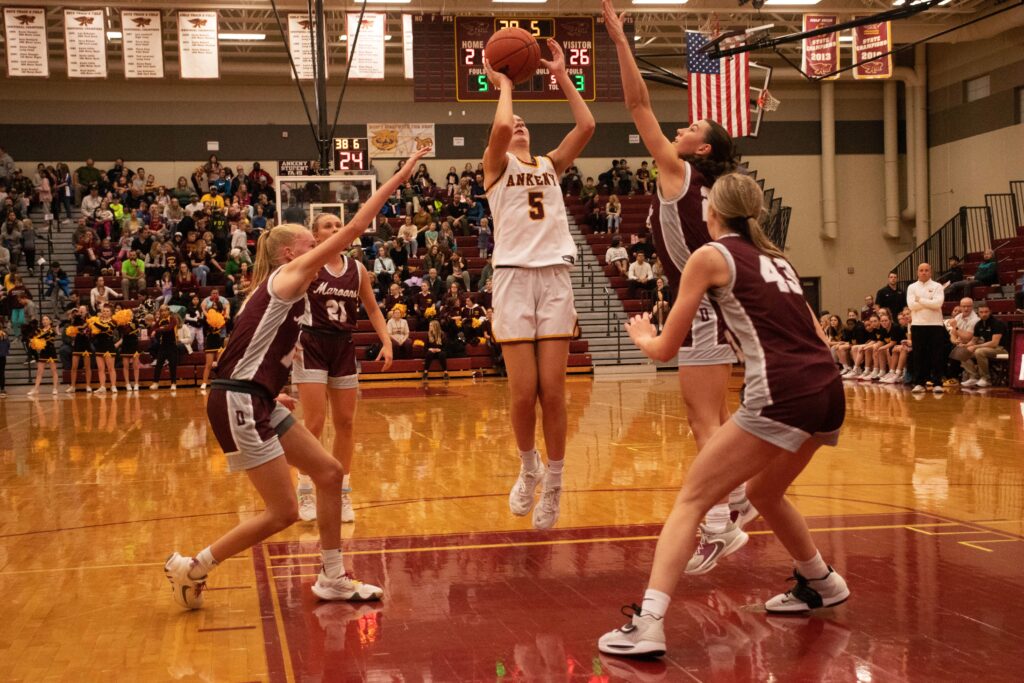 Sophomore point guard Ava Zediker scored 17 points to lead Dowling. She also had four rebounds, four assists and a steal.
Zediker had 28 points in the win over Johnston.
"She was the difference," McAnelly said. "She's playing as well as anybody in the state of Iowa for the last five or six games. I thought Savannah (Gage)'s defense was great, but she hit some tough shots. And a couple of their role players hit some big shots."
Ellie Muller had 11 points and Julia Moore added 10 for Dowling, which improved to 10-3 in the CIML Conference and 12-4 overall. The Hawkettes' records fell to 3-9 and 8-9.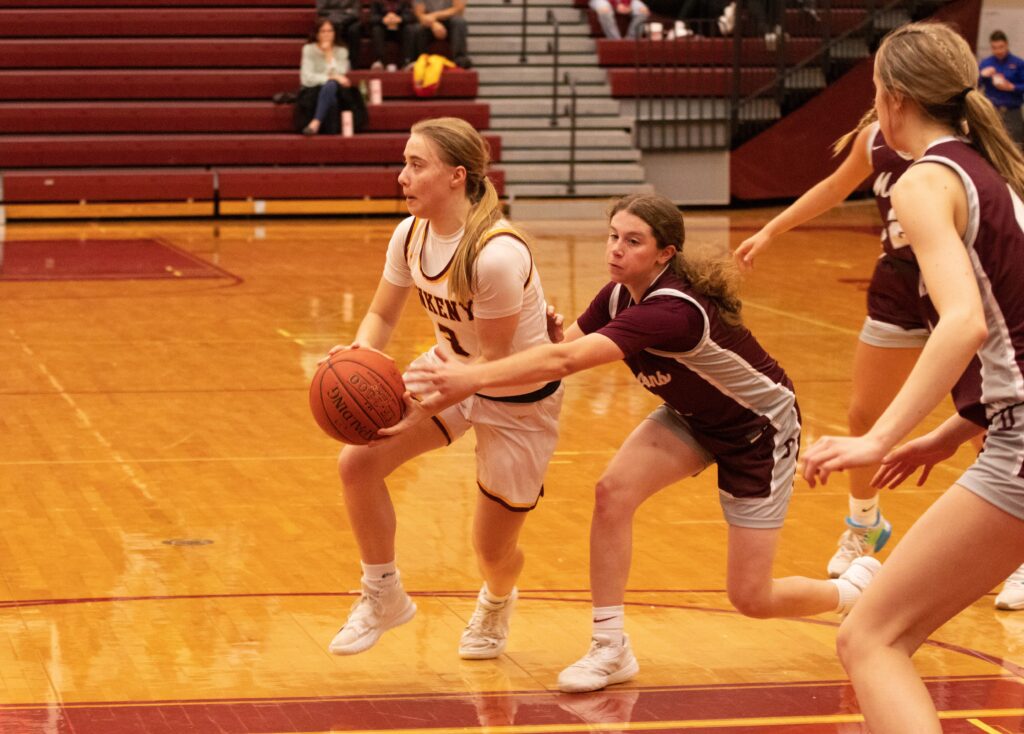 Gage had 11 points to lead Ankeny, which dropped a 51-48 decision at Dowling last month. She went 2-for-2 at the charity stripe and has now made 29 straight free throws over the last 10 games.
Karsen Jacks chipped in 10 points for the Hawkettes. Jenna Pitz added nine points, three assists and two steals.
Jayla Williams grabbed eight rebounds, leading Ankeny to a 30-18 advantage on the boards. But the Hawkettes committed 15 turnovers, six more than Dowling.
The Maroons held a 27-23 lead at halftime. They extended their margin to 41-31 after three quarters.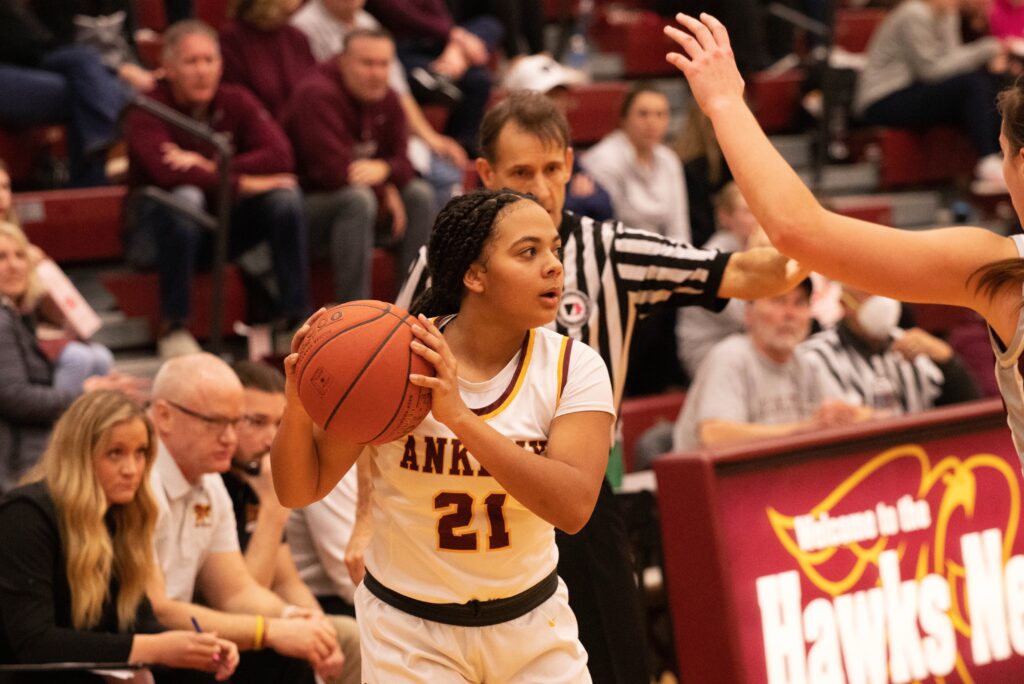 "Zediker kind of got going a little bit and they went on a little run, and we got pretty stagnant on offense and missed some open looks," McAnelly said. "It was one of those games where you get down by eight or nine and you can't find a way to get back into it."
Ankeny will play another conference game on Friday at Waukee Northwest. The Wolves are 4-8 in the league and 5-9 overall.
The Hawkettes won the first meeting, 52-41, on Dec. 13.
"We're going to stick together and find a way to end the season the way we want to," McAnelly said.