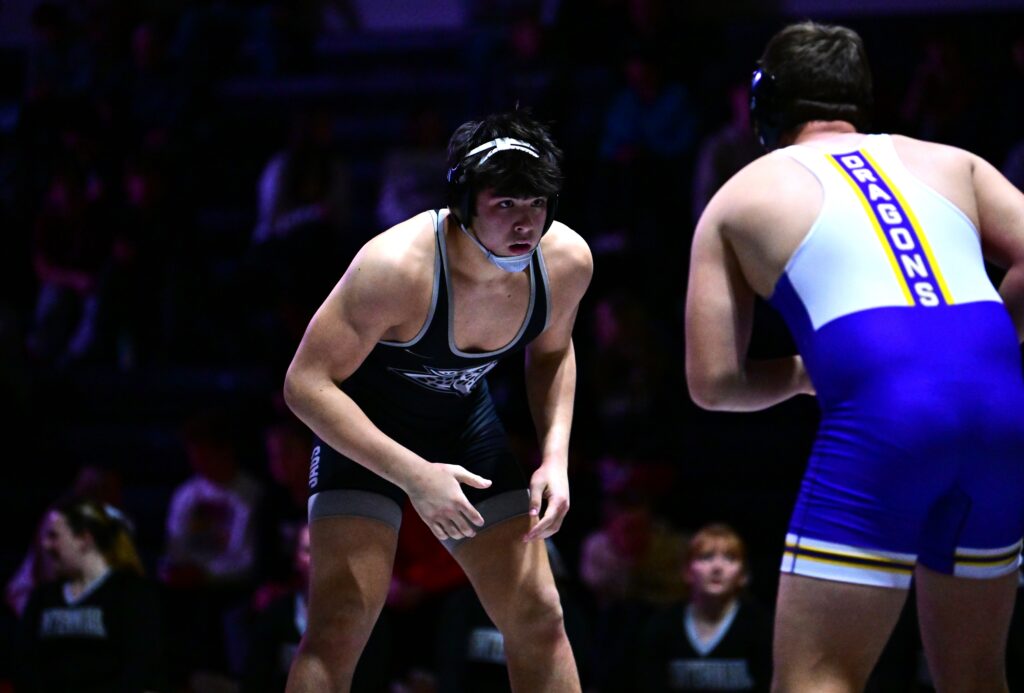 The Ankeny Centennial wrestling team closed out the regular season on Thursday with a 36-34 loss at Waukee Northwest.
The Wolves won eight of the 14 matches to offset four pins and two technical falls by Centennial. The 10th-ranked Jaguars finished 4-4 in the CIML Conference and dropped to 20-6 overall.
Northwest sealed the win when defending state champion Carter Freeman posted a 16-6 major decision over Cael Wiener in a matchup of rated wrestlers at 132 pounds. It gave the Wolves a 36-29 advantage with just one match left.
Centennial got pins from Lucas Bruhl at 145, Zach English at 182, Cale Vandermark at 106 and Cody Vandermark at 113. Ari Ehlts bumped up to 170 and won by a technical fall.
Isaac Bruhl later closed out the meet with another technical fall at 138, but it wasn't enough.
The Jaguars will host a Class 3A regional dual on Tuesday. They will face Carlisle or Dowling Catholic for a trip to the state duals tournament.
Here are the match-by-match results from Thursday's meet:
Waukee Northwest 36, Centennial 34
145: L. Bruhl (AC) pinned Logan, 1:04; 152: Rubino (WN) beat Brennan, 10-5; 160: Stotts (WN) beat Morris, 12-4; 170: Ehlts (AC) won by technical fall over Bry. Williams, 19-3; 182: English (AC) pinned Bra. Williams, 3:06; 195: Parker (WN) beat Cahill, 7-5; 220: Winter (WN) pinned Dickinson, :50; 285: Neeway (WN) pinned Grider, 1:11; 106: Ca. Vandermark (AC) pinned Draheim, :26; 113: Co. Vandermark (AC) pinned Noble, 1:38; 120: Christensen (WN) won by injury default over Bright; 126: King (WN) beat Roland, 20-6; 132: Freeman (WN) beat Wiener, 16-6; 138: I. Bruhl (AC) won by technical fall over Hutt, 20-3.