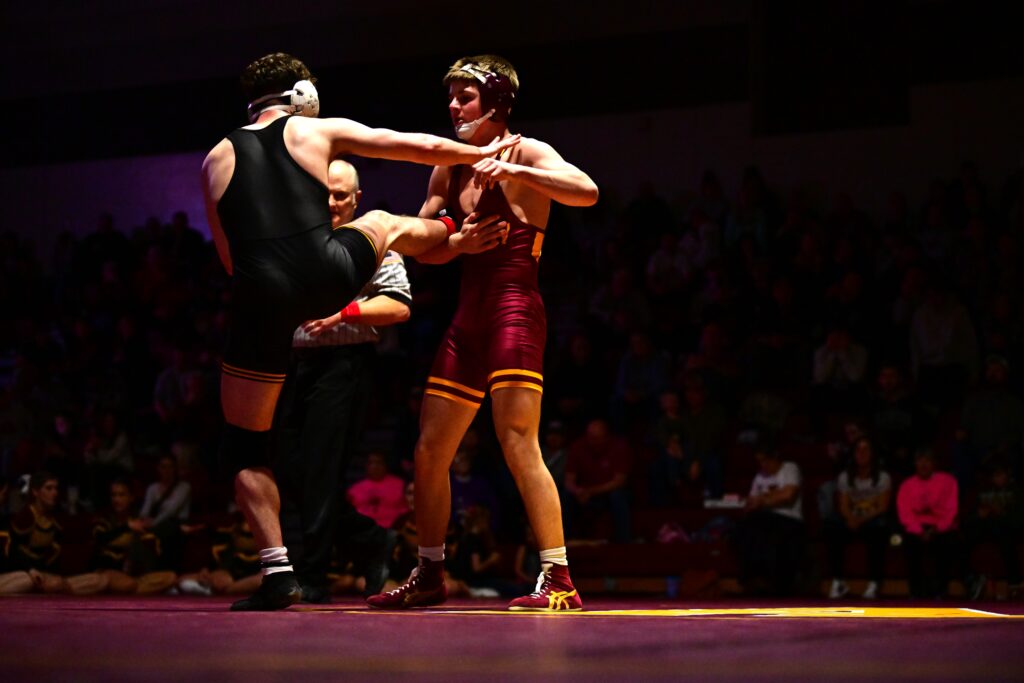 There's still a gap between the Southeast Polk wrestling team and the rest of the CIML Conference.
The top-ranked Rams won 11 of the 14 matches and rolled to a 45-12 victory at No. 4 Ankeny on Thursday, allowing them to wrap up the league's dual-meet crown. The Hawks finished 7-1 in the conference and dropped to 19-2 overall.
"We got outwrestled in every position in almost every weight class," said Ankeny coach Jack Wignall. "It was a little bit reminiscent of some stuff that happened during our Bondurant-Farrar dual on Saturday. I just didn't think we'd get beat…yeah, we lost some swing matches, but we lost some other ones, too. We couldn't recover."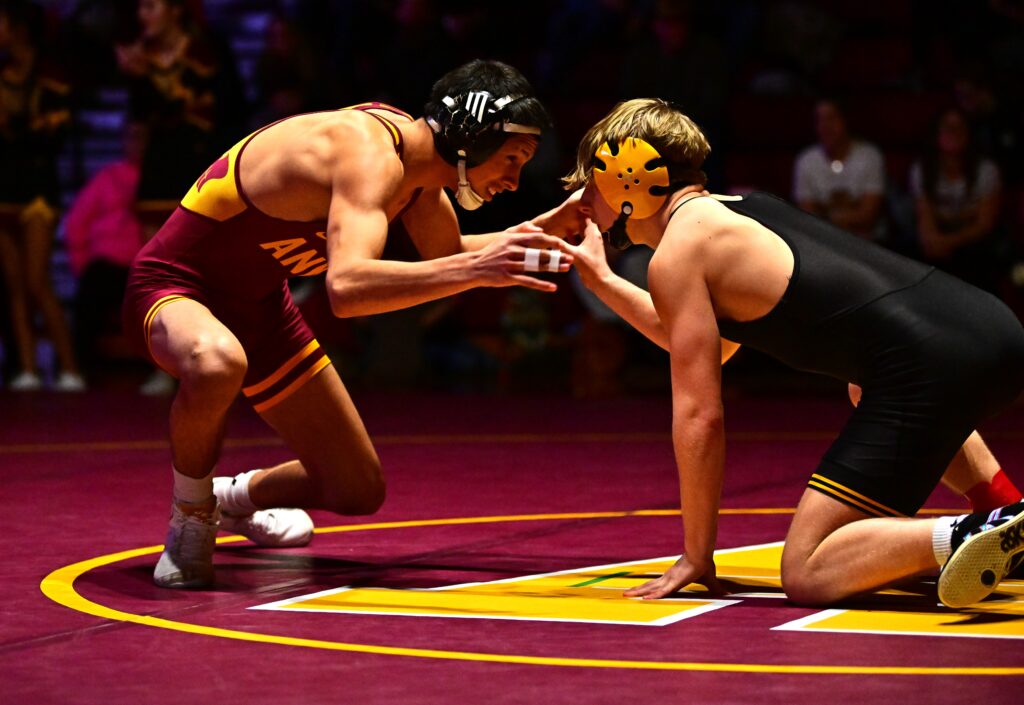 Southeast Polk opened the meet with 10 consecutive wins, including back-to-back falls by Cooper Martinson at 285 pounds and Carter Pearson at 106. The Rams sealed the victory when Maximus Riggins recorded a technical fall at 126 to increase their lead to 36-0 with five matches left.
Riggins, a sophomore, transferred from Bondurant-Farrar to Southeast Polk last week.
"Southeast Polk wrestled really well," Wignall said. "They were ready, that's for sure. They knew they could come into our place tonight and spoil Senior Night and ride their horses out of here."
Ankeny finally got on the scoreboard when Ben Hansen posted a 7-3 decision over Trevor Oberbroeckling at 138 in a matchup of rated wrestlers. Hansen led by just 3-2 before getting two late takedowns to seal the win.
Jace Anderson celebrated his 18th birthday by recording a fall in 4 minutes 33 seconds at 152. He built a commanding lead before using a tilt to pin Wyatt Gibson in the third period.
"It was pretty special to celebrate Senior Night on my birthday, and I'm glad I was able to get a win," Anderson said.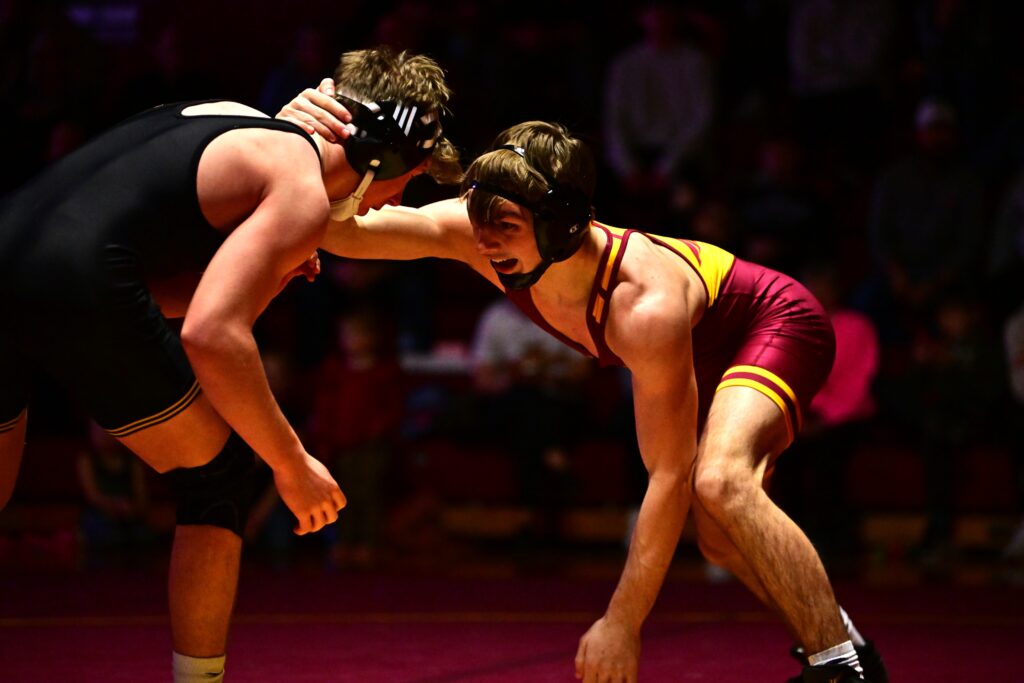 The Hawks also got a win from Lincoln Folkers to close out the meet. He posted a 4-2 decision over Noah Trexel at 160.
Wignall said his wrestlers need to have a short memory.
"We were just talking about that," he said. "We have to flush this and come back and have some good practices and wrestle hard on Tuesday. The goal doesn't change when something like that happens. We'll just get back to work."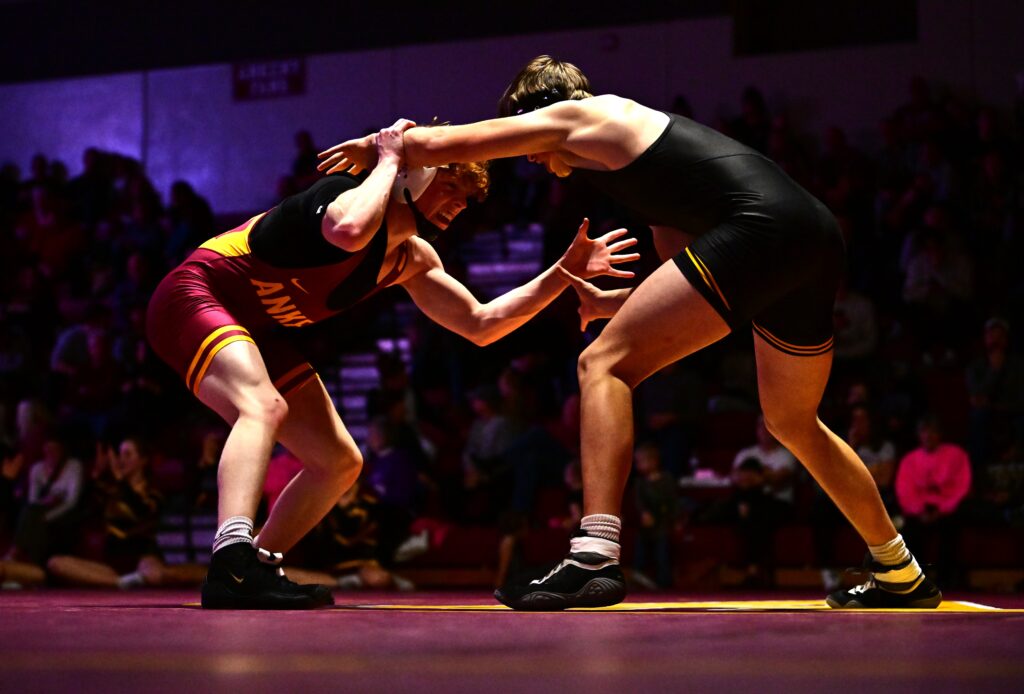 Ankeny will host a Class 3A regional dual on Tuesday. The Hawks will host either Bondurant-Farrar or Iowa City High for a trip to the state duals tournament.
"It definitely wasn't the outcome we wanted or the way we wanted to wrestle as a whole," Anderson said of Thursday's meet. "Nothing we can do about it now other than prepare for our regional on Tuesday and hope to get a rematch with Southeast Polk (at the state duals) in Coralville."
Here are the match-by-match results from Thursday's meet: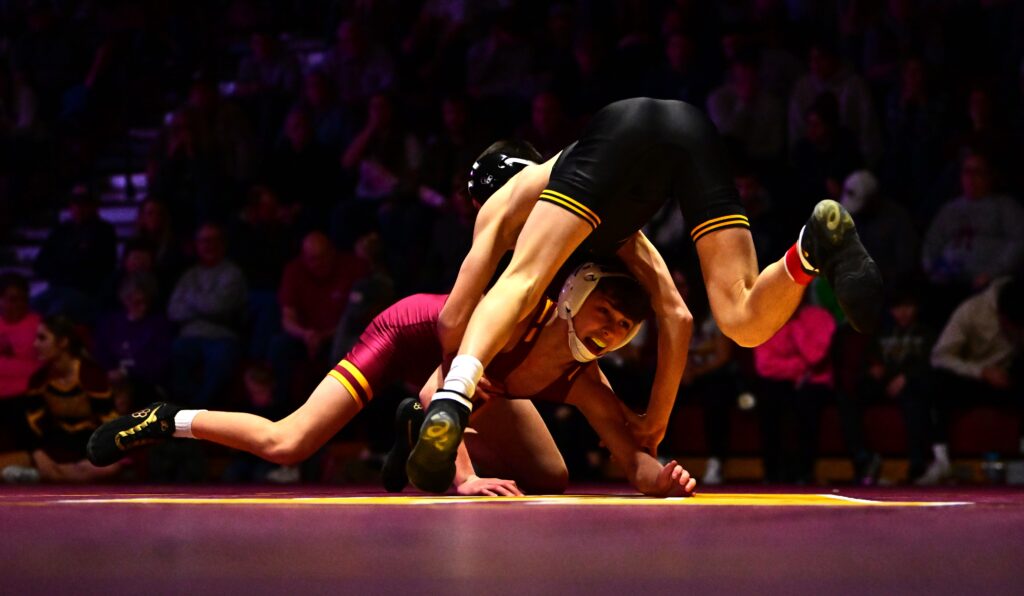 Southeast Polk 45, Ankeny 12
170: Slade beat Peiffer, 16-7; 182: H. Hansen beat Kenworthy, 3-0; 195: Loving beat Bennethum, 8-4; 220: H. Gibson beat Hinrichs, 6-3; 285: Martinson pinned Kingston, 3:03; 106: Pearson pinned Walsh, 3:04; 113: W. Oberbroeckling beat T. Folkers, 1-0; 120: Jesuroga beat Maihan, 3-1; 126: Riggins won by technical fall over Perez Perez, 16-0; 132: Trenary pinned Vos, 1:42; 138: B. Hansen (A) beat T. Oberbroeckling, 7-3; 145: Kingery beat Cox, 5-2; 152: Anderson (A) pinned W. Gibson, 4:33; 160: L. Folkers (A) beat Trexel, 4-2.