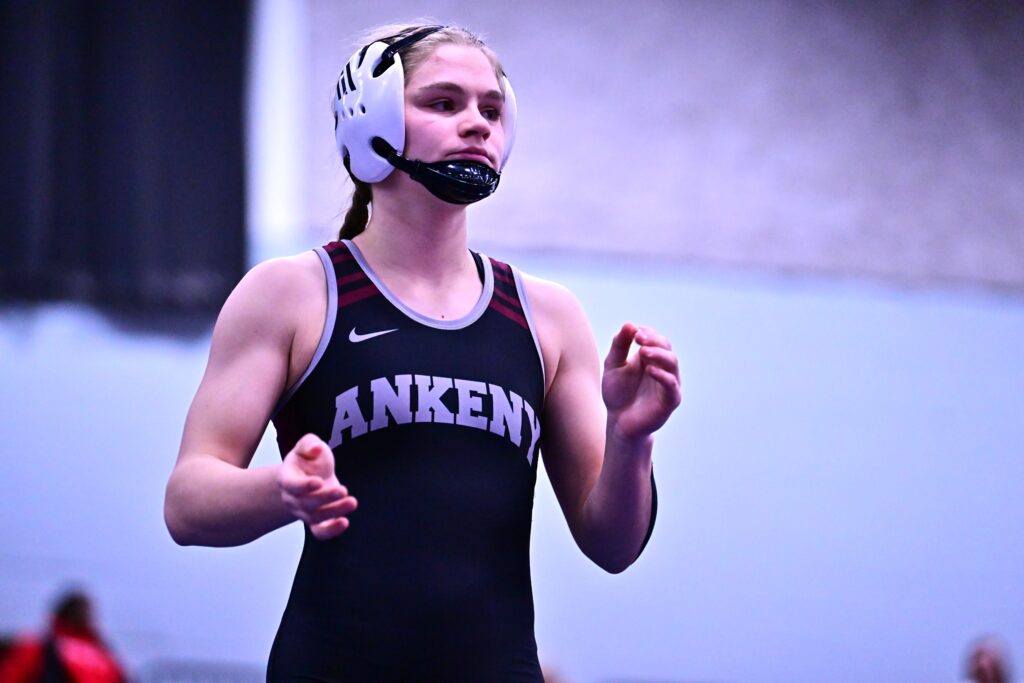 Sophomore Elyse Engebretson is one of eight state qualifiers for the Ankeny girls' wrestling team. She helped lead the squad to a runner-up finish in a regional tournament on Friday at the Iowa Events Center.
Engebretson pinned all three of her opponents to win the 115-pound title. In the finals, she recorded a fall over Jasmine Oleson of Cedar Falls in 1 minute 21 seconds to raise her record to 29-5 on the season.
The state tournament will be held on Thursday and Friday at the Xtream Arena in Coralville. Engebretson is seeded fifth in her bracket and will meet Josephin Bond of Dallas Center-Grimes (18-15) in the opening round.
Here is some inside info on Engebretson:
How does it feel to be a regional champion and a state qualifier?
It feels kind of surreal, and it feels good to represent North Polk.
Were you confident going into the tournament that you could win your bracket?
I felt like the coaches helped me be ready and were able to give me confidence in my chances.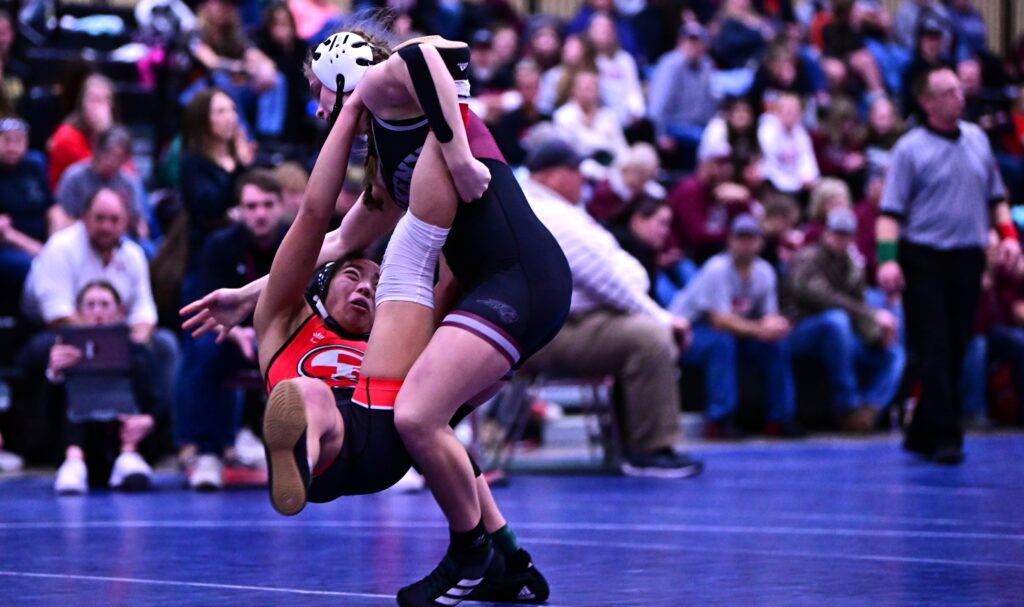 I know you missed some time earlier this season due to an illness or injury. Are you fully healthy now?
It definitely took a couple matches to get back into it, but I am definitely feeling back to normal.
What do you think has been the key to your success?
My family and circle of friends, definitely. Without their support and encouragement, I would not be where I am today.
You're one of a couple girls from North Polk on the Ankeny squad. Did you know very many of the Ankeny wrestlers before you joined the program?
I came in the first day knowing one or two of the Ankeny girls just from preseason meetings/practices. The girls were very welcoming, though, and I made quick friendships.
How did you first get involved with the sport?
I had never wrestled before, but grew up with three brothers wrestling and being around it a ton. I also managed the boys' team through middle school and freshman year.
What do you like about it?
I love the mental toughness of the sport and how wrestling can teach an athlete so much about life.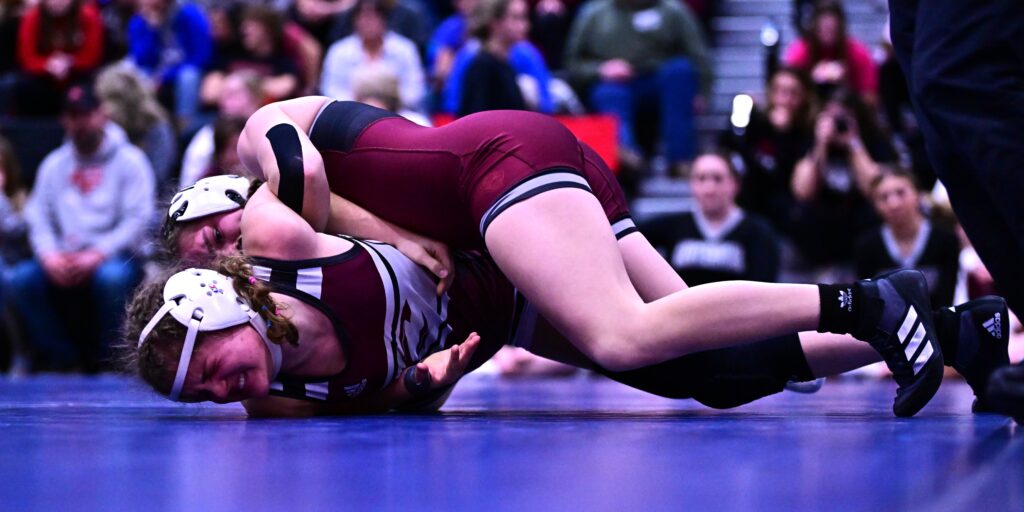 Have you played other sports?
I grew up playing softball and spending most of my time on the field. I started playing volleyball when I was younger, and I run track.
What are your goals for the state tournament? Do you think you can win a state title?
A personal goal is to wrestle above my rank and win my last match.
Who do you think is the girl to beat in your bracket?
Molly Allen from Riverside Oakland, who is undefeated (26-0).
You will be joined at the state tournament by seven of your teammates. What is the team's goal?
The team has an amazing number of girls competing at state, and I can't wait to watch every one of them. A team goal is definitely to have fun and score points!