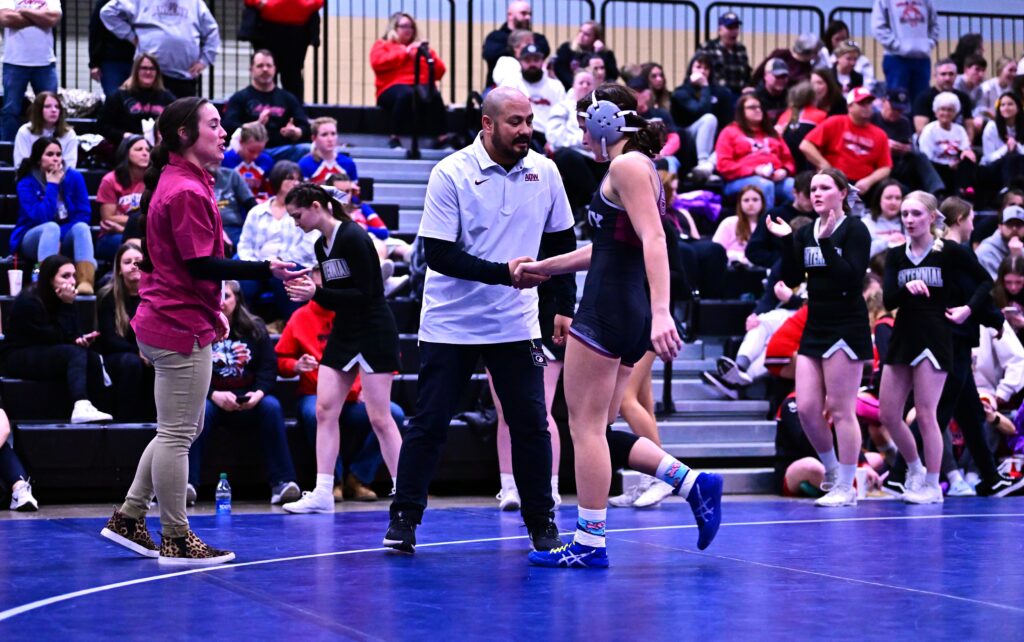 The pairings have been announced for the inaugural girls' state wrestling tournament on Thursday and Friday at the Xtream Arena in Coralville.
Eight Ankeny wrestlers qualified for the tournament by placing among the top four finishers in a super regional on Friday at the Iowa Events Center in Des Moines. Only three schools had more qualifiers than Ankeny–Decorah (10), Cedar Falls (9) and Waverly-Shell Rock (9).
Each of the 14 brackets will consist of 32 competitors. Ankeny boasts a pair of top-five seeds in No. 5 Elyse Engebretson at 115 pounds and No. 4 Dana Cleveland at 135.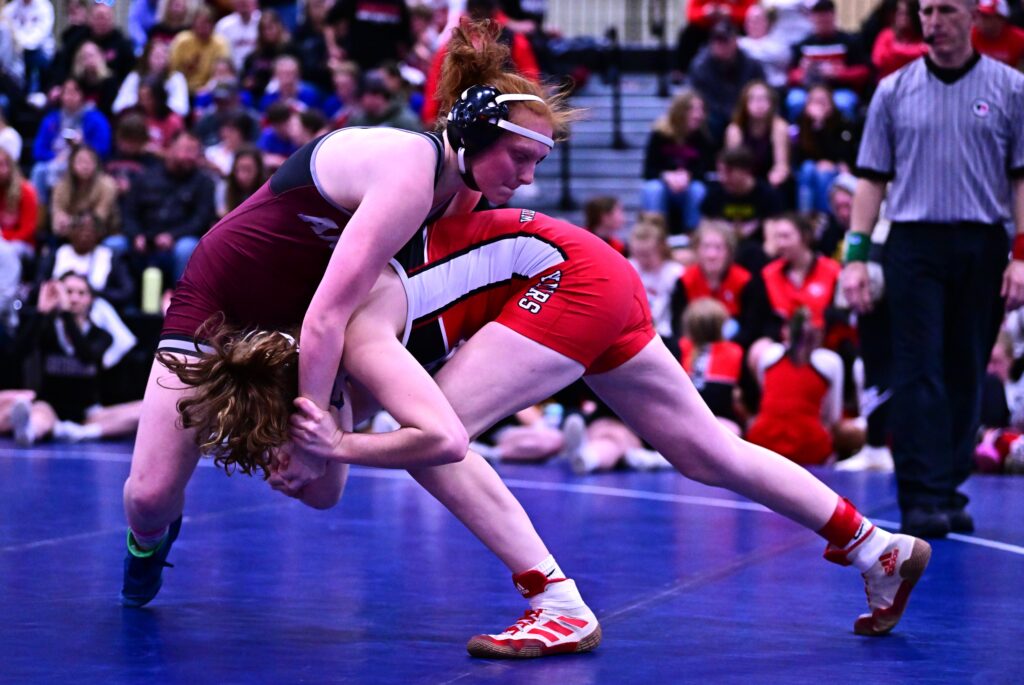 Here are Ankeny's first-round matchups (with seeds in parentheses):
105: (25) Ella Hron (28-16) vs. (8) Lauren Whitt of Cedar Falls (36-8)
110: (22) Nora Bockes (36-8) vs. (11) Josselin Hageman of South Winneshiek (33-12)
115: (5) Elyse Engebretson (29-5) vs. (28) Josephin Bond of Dallas Center-Grimes (18-15)
120: (26) Trudy Haag (28-10) vs. (7) Calista Rodish of Raccoon River-Northwest (42-4)
130: (24) Lily Hans (26-13) vs. (9) Claire Brown of Iowa City High (21-4)
135: (4) Dana Cleveland (35-4) vs. (29) Lila Miller of Pekin (24-12)
140: (27) Gia Blaser (32-12) vs. (6) Clara Sapienza of Southwest Iowa (34-7)
145: (28) Mallorie McGuire (22-13) vs. (5) Isabella Deeds of Ridge View (13-1)