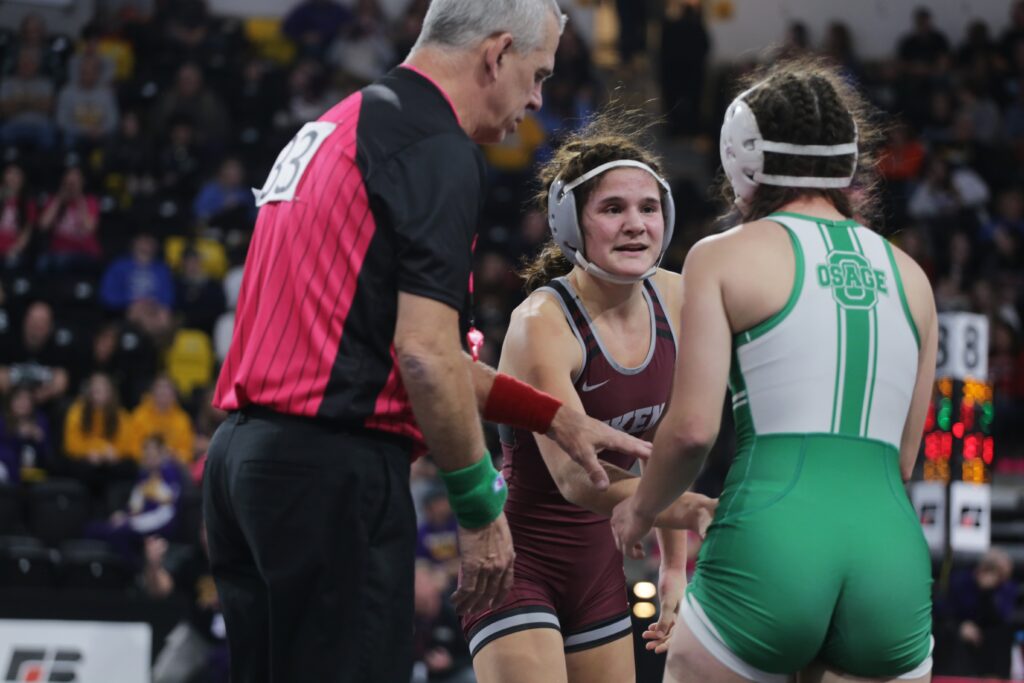 The opening rounds of the inaugural girls' state wrestling tournament drew an overflow crowd on Thursday to the Xtream Arena in Coralville.
Ankeny started the day with eight state qualifiers, but four of them were eliminated during the first session after losing their first two matches. Three more of the team's qualifiers were eliminated during the evening session, leaving Dana Cleveland as the only wrestler still alive in the consolation bracket.
"Today was obviously an extremely disappointing day for us," said Ankeny coach Dustin Roland. "Dana is our one girl left and has to win (Friday morning) to place in the top eight."
Ankeny went a combined 6-15 on the day. All but one of the team's losses came by fall.
Ankeny currently sits in 45th place in the team standings with 17 points. Decorah leads the tournament with 82 points, eight more than Waverly-Shell Rock.
"We said after the Donnybrook (tournament) in early December that we just didn't have the horses yet to compete at the state level," Roland said. "We return seven state qualifiers and three others that were seeded in the top four at regionals. It's going to be interesting to see who wants to get better this spring and summer and make a commitment to the off-season schedule."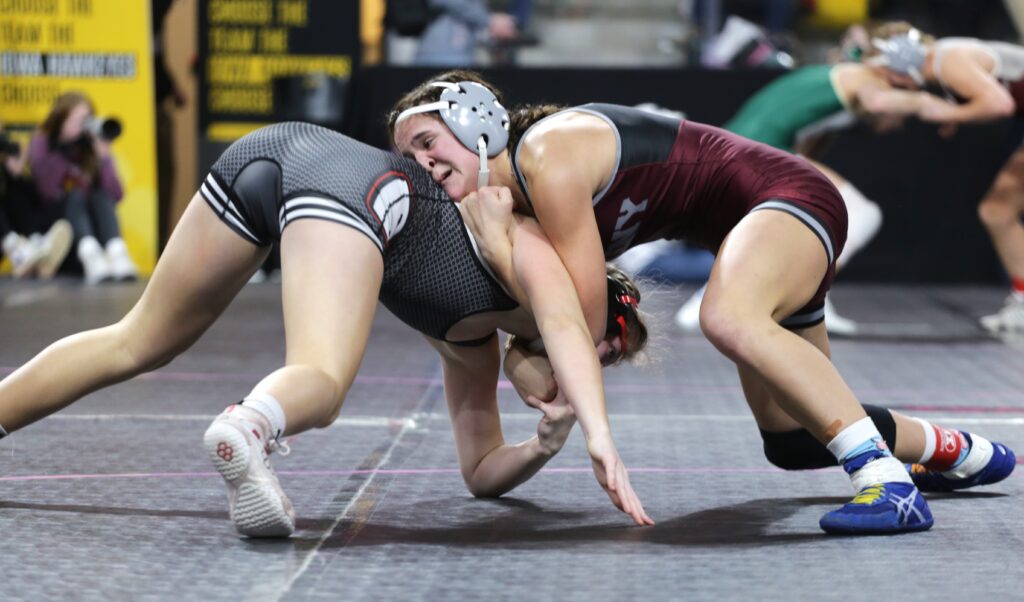 The fourth-seeded Cleveland recorded a pair of falls to reach the quarterfinals at 135 pounds. The junior pinned Lila Miller of Pekin in 2 minutes 19 seconds, then pinned Annaliese Arciniega of Osage in 2:24.
Cleveland was then pinned by Audrianna Rosol of Centerville in 3:32. Rosol, the No. 21 seed, advanced to the semifinals along with the top three seeds in that bracket.
Cleveland (37-5) will wrestle Anastasia Simon of Decorah (32-7) in a fourth-round consolation match on Friday. Simon lost in the opening round, but then rebounded with three straight wins.
"We can sit around and feel sorry for ourselves, but that's a loser's mentality," Roland said. "We are going to come back in the morning and give it everything we have for Dana."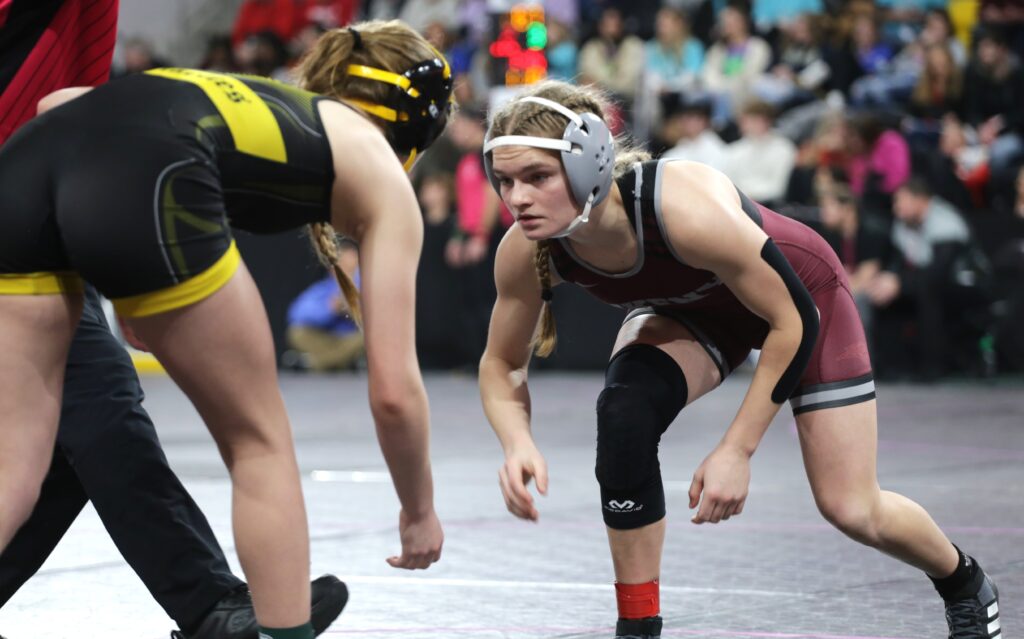 Ankeny also got a first-round win from fifth-seeded Elyse Engebretson at 115. The sophomore posted a 5-0 decision over Josephine Bond of Dallas Center-Grimes.
However, Engebretson was pinned by Ellie Weets of Vinton-Shellsburg in 2:58 in the second round. She then lost by fall to Jaymie Anderson of Eagle Grove in 49 seconds in a second-round consolation match.
Engebretson finished the season with a 30-7 record.
"Elyse being eliminated was a big loss," Roland said. "Our other six (qualifiers) based on seeds did what they were supposed to do, but we were hopeful everyone would walk out of here with at least one win. That did not happen. You can blame our coaching staff for that."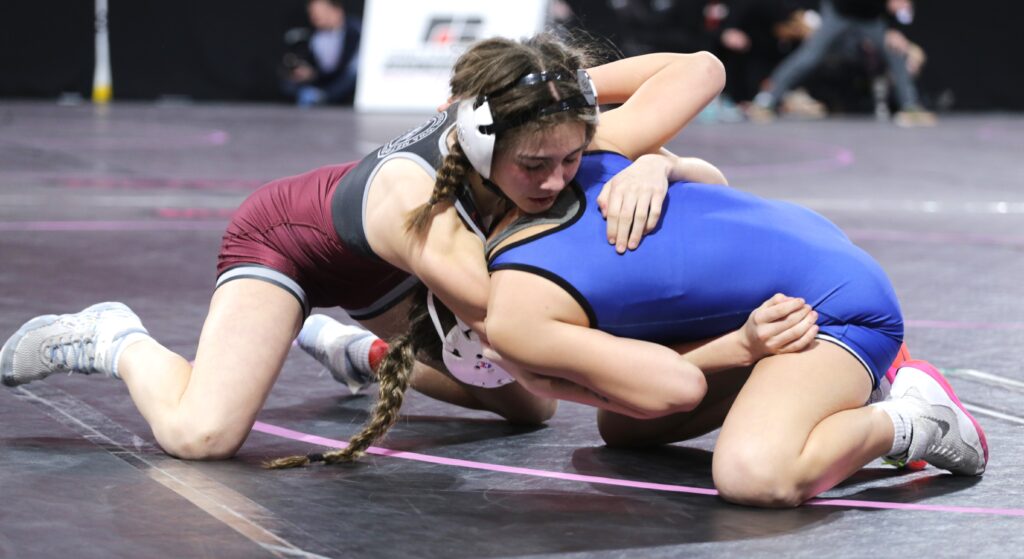 Ella Hron at 105 and Nora Bockes at 110 provided Ankeny's other victories. Bockes went 2-2 on the day, while Hron went 1-2.
Bockes dropped a 7-5 decision to Josselin Hageman of South Winneshiek in the opening round, but then pinned Alissa Sanchez of West Liberty in 3:57 before posting a 3-1 decision over Hope Chiattello of Cedar Falls. She was then pinned by Ryley Hartman of Oelwein in 3:10.
Bockes, a freshman, finished with a 38-10 mark.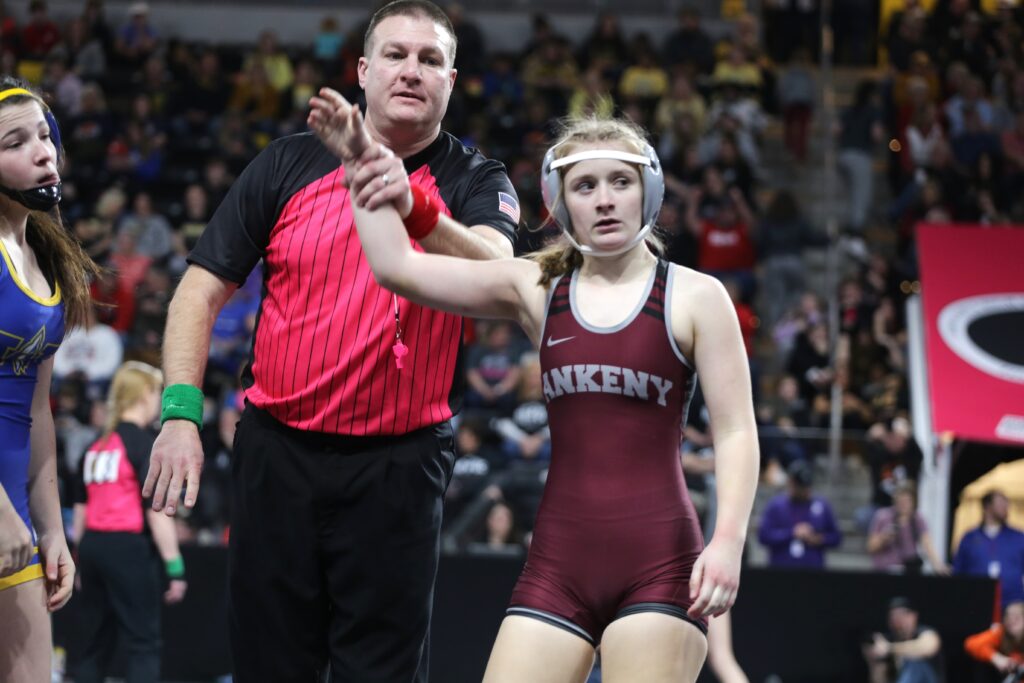 Hron was pinned by Lauren Whitt of Cedar Falls in 3:30 in her opening match. She pinned Madi Lundvall of Wapello in 1:22 in a consolation match before being pinned by Ava Gannon of Dallas Center-Grimes in 2:49.
Hron, a junior, finished at 29-18.
Ankeny's other four qualifiers–Trudy Haag at 120, Lily Hans at 130, Gia Blaser at 140 and Mallorie McGuire at 145–each lost their first two matches. Blaser, a senior, finished with a 32-14 record.
"Shout out to Gia who ended her career today," Roland said. "Thank you for your commitment to our program. It was a pleasure to have you on our team! You will always be welcome in our room along with the other seniors whose seasons ended the last couple weeks: Shea Adams, Maddie Seeber, Ava Birchmier, Sophie Leo and Avery Grim."
Hans (26-15) and McGuire (22-15) are both juniors. Haag (28-12) is a freshman.
"This tournament does not define our season," Roland said. "These girls accomplished so much. We love our girls and would rather lose with them than win with any other team in the state. This tournament was hard for us, but as we have said all season, we will handle hard better and get back to work."
Here are the rest of Ankeny's match-by-match results from Thursday: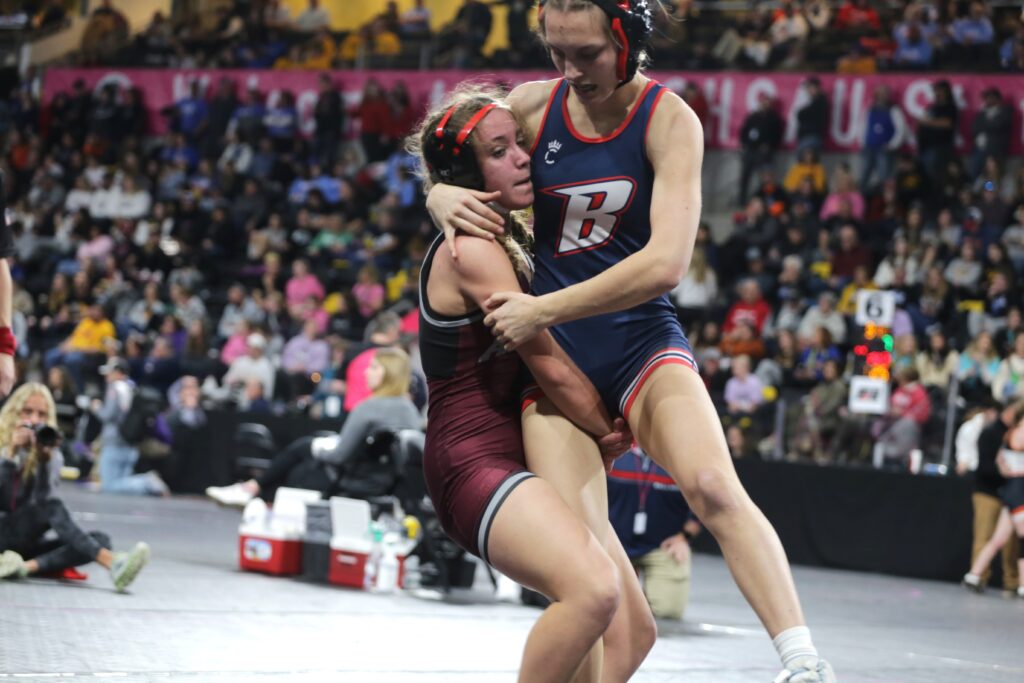 120: Haag was pinned by Calista Rodish (Raccoon River-Northwest), :59; was pinned by Allison Baker (Ballard), 4:27.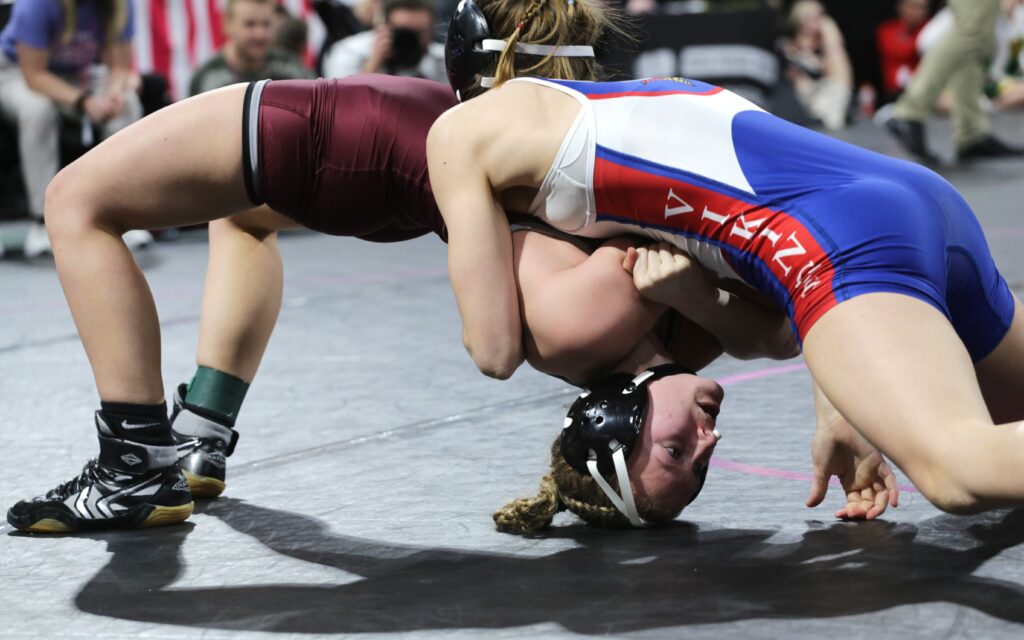 130: Hans was pinned by Ashley Bjork (Decorah), 3:50; was pinned by Kaly Thomas (Clear Creek-Amana), 4:00.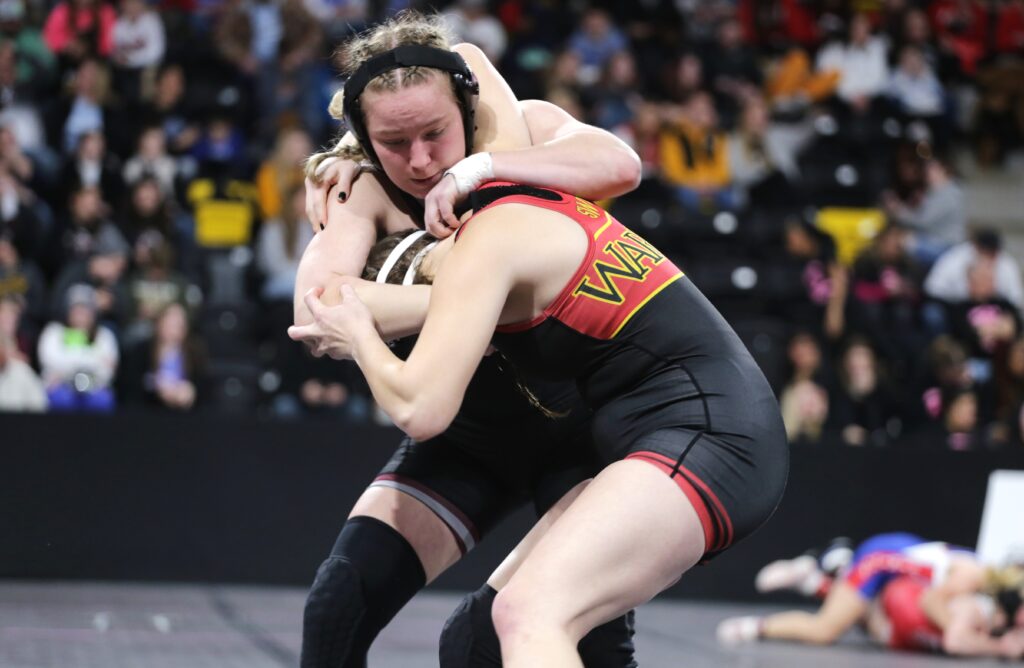 140: Blaser was pinned by Clara Sapienza (Southwest Iowa), 1:26; was pinned by Taya Hollingsworth (BCLUW-SH), 2:18.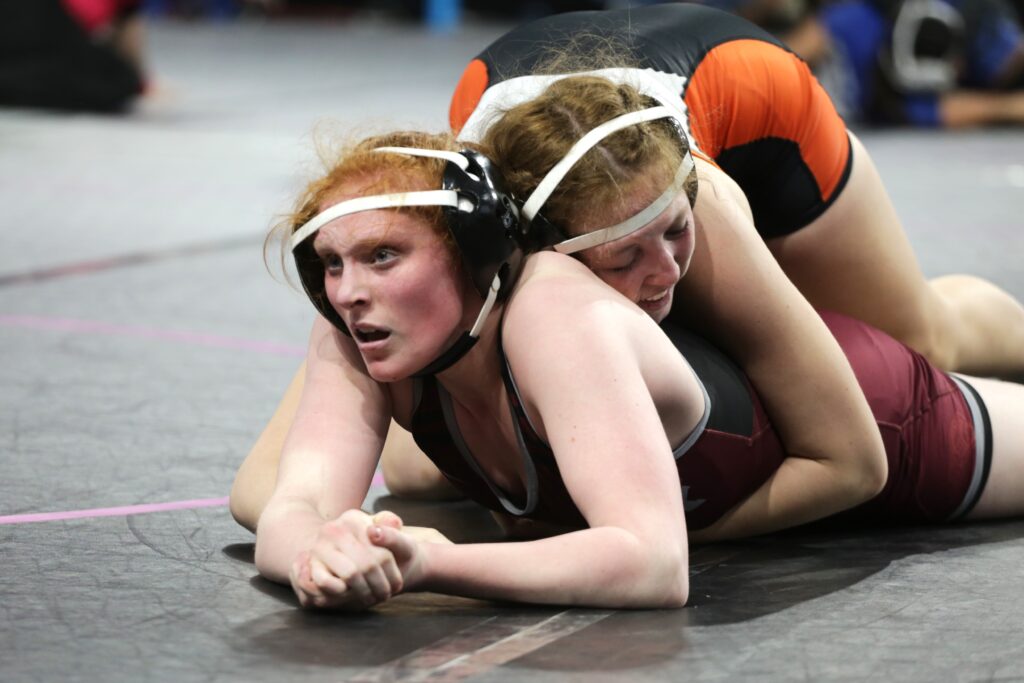 145: McGuire was pinned by Isabella Deeds (Ridge View), 2:28; was pinned by Morgan Maloy (Charles City), 5:14.