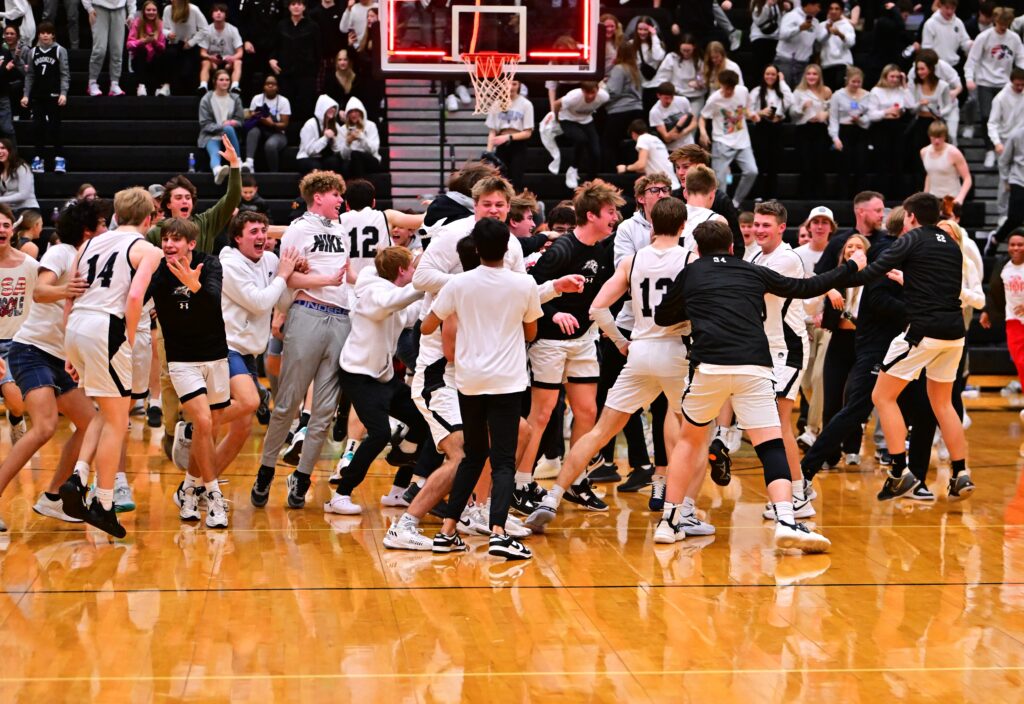 A noticeable number of fans left the Ankeny Centennial gym on Friday after the Ankeny boys' basketball team built a commanding 37-14 halftime lead over the eighth-ranked Jaguars.
Those fans missed quite the finish.
After Ankeny's Maddox Ward scored the first basket of the third quarter to extend the margin to 25 points, Centennial responded with an improbable rally to post a 51-49 victory over the Hawks. Luke Winkel made 2-of-3 free throws with 4 seconds left to cap the Jaguars' 37-10 run to close out the game.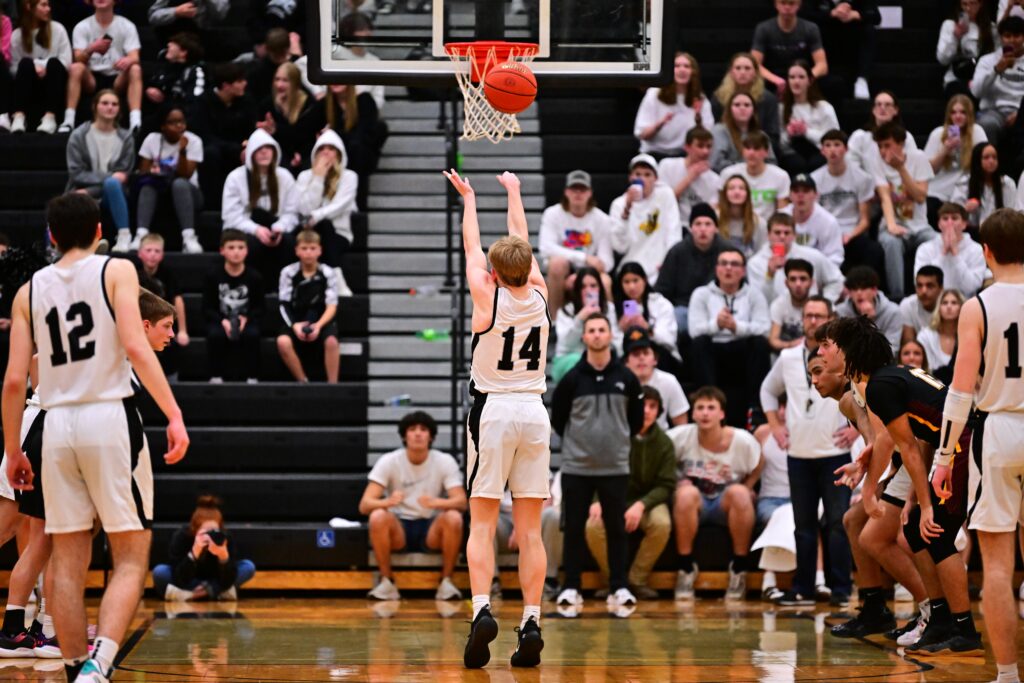 "It feels pretty good on Senior Night," said Centennial's Nick Vaske, who made back-to-back 3-pointers to spark the comeback. "We kind of just said, 'One play at a time.' We just wanted to keep going at them, and don't stress out about the score. And that's what we did."
Centennial scored the last 11 points of the game, beginning with a 3-pointer by Evan Bryan with 4 minutes left. His second trey of the fourth quarter pulled the Jaguars within 49-43.
"We mostly had to take care of the ball," Bryan said. "They had a lot of points off our stupid turnovers (in the first half). And then it was defensive grit, too. We had to lock down on a couple of their guys who were bucketing us. We did those things in the second half, and it led to the comeback win."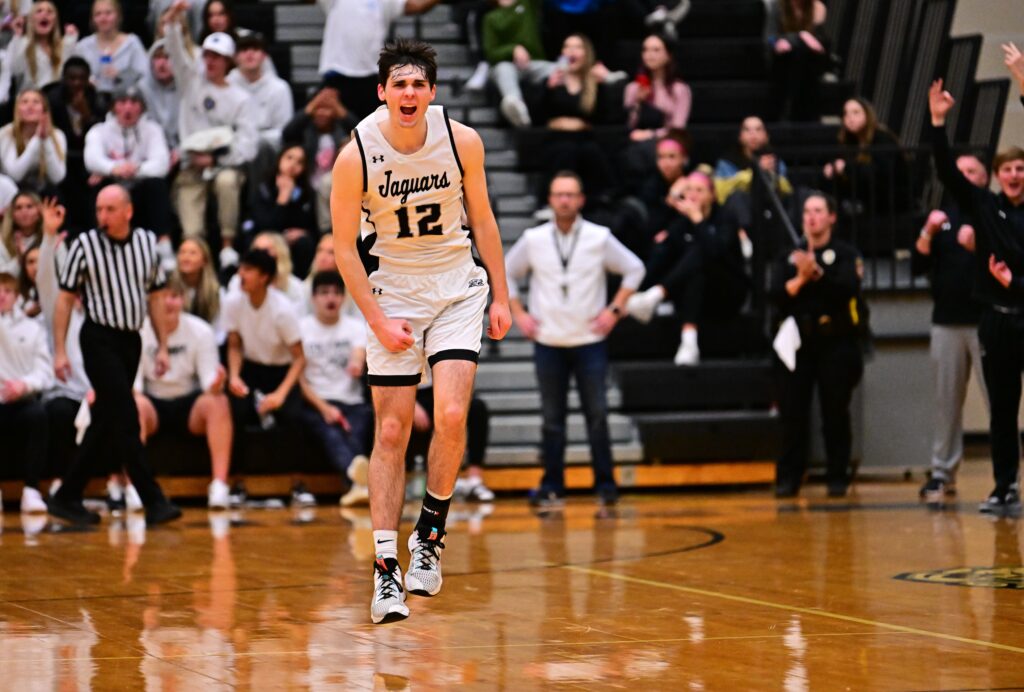 Ankeny went scoreless down the stretch after Carson Johnson converted a 3-point play with 4:13 remaining. He led all scorers with 22 points and also had five steals.
"Obviously, holding them to three points in the fourth quarter and 12 points in the second half was big, especially with a weapon like Carson," said Centennial coach Bob Fontana. "I rotated three guys on him to try to get some length and some quickness on him. It ended up paying off."
Winkel drove for a basket with 2:34 to go to cut Ankeny's lead to 49-45. Easton Pratt then converted a steal into a layup at the 2:07 mark to make it a one-possession game.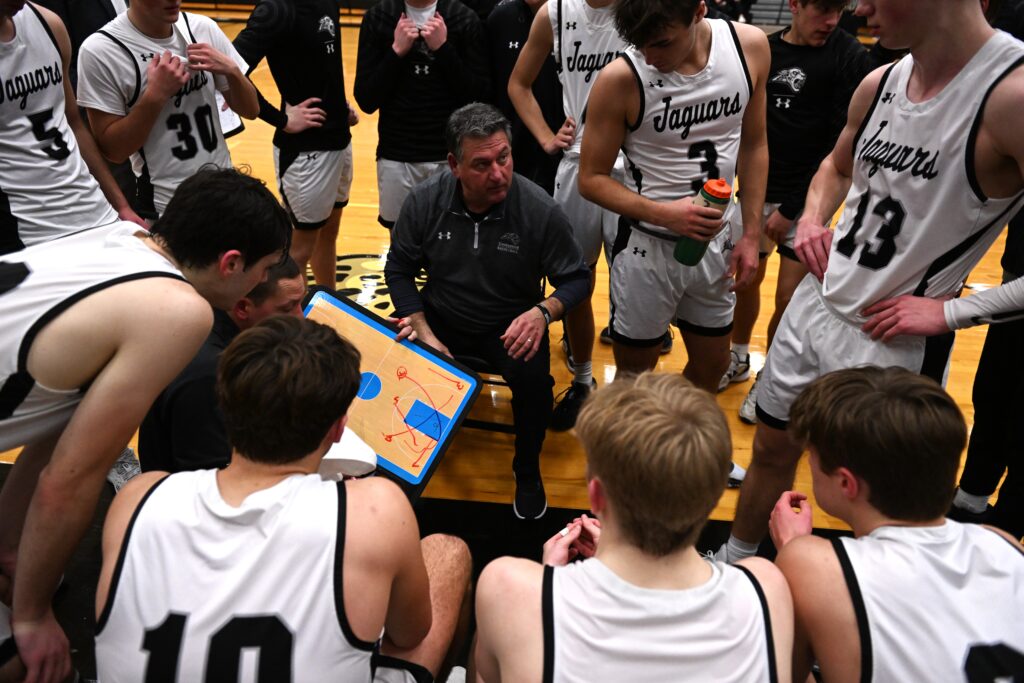 The Hawks, meanwhile, couldn't find the basket.
"The second half we just really struggled to score, and Centennial is a good team," said Ankeny coach Brandt Carlson. "They started to do what good teams do, and we really struggled to keep them at bay. I think we kind of tightened up toward the end. But we had a lot of shots that just rolled in and out again."
Centennial's Drew Schreurs made two free throws with 59 seconds left to tie the game at 49-49. After Ankeny failed to convert on the ensuing possession, the Jaguars played for a last shot and Winkel was fouled on a 3-point attempt with the final seconds ticking off the clock.
The junior guard missed the second of his three free throws, leaving the door open for the Hawks to win the game with a 3-pointer. But Johnson's desperation heave at the buzzer was off the mark.
"I've been a head coach for 32 years and I've won some games with some big comebacks, but I'd have to go back and check," Fontana said. "I don't know if I've ever had a game where we were down 23 at half and came back and won."
The Jaguars improved to 8-5 in the CIML Conference and 12-5 overall. Ankeny's records dropped to 4-10 and 6-12.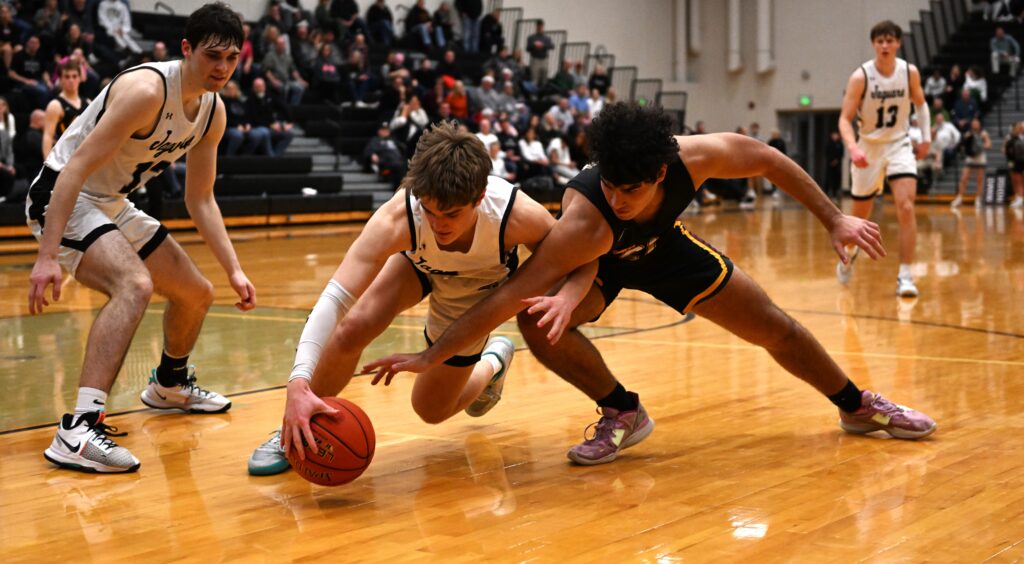 It was a crushing defeat for the Hawks, who were looking to avenge a 65-46 loss on Dec. 20 and appeared to be in total control at the break.
"There's nothing really you can say," Carlson said of his postgame message to his players. "At the end of the day we're always proud of them. They're not trying to lose, and they were doing everything in their power to try to win. I've just got to find a way to help them better. It's a hard one to swallow, but it's the reality that we're in."
Bryan and Winkel each scored 13 points to lead Centennial. Schreurs chipped in 11, including two consecutive 3-pointers to close out the third quarter.
"When we went to the locker room down 23 at half, we were never really negative on each other," Bryan said. "We were just building each other up and talking about what we needed to do better in the second half. That's what really brought us together and was able to lead that comeback."
Chase Schutty grabbed 11 rebounds for the Jaguars, while Winkel dished out six assists. Pratt had three steals.
Jamison Patton had nine points for Ankeny, while Jazan Williams contributed seven. They scored all of those points during the Hawks' first-half flurry.
Ankeny erased an 11-9 deficit with a 28-3 run to close out the first half. Johnson had 16 points during the run.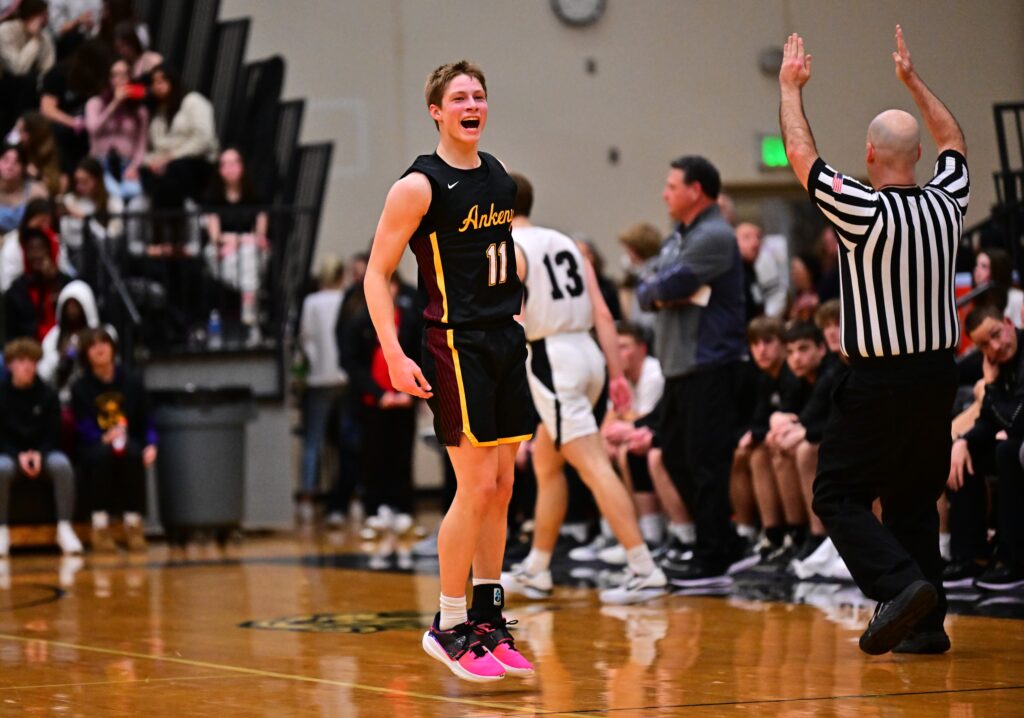 "I felt great about the way we were playing," Carlson said. "Our guys were really competing and just in tune with each other."
The Hawks used a zone defense to frustrate Centennial, which committed several turnovers that led to easy baskets at the other end.
"We were expecting (the zone), but it's one thing to work on it in practice and another during the game," Fontana said. "I just thought we got in a hurry with some things, and our passing was not very good at all. But we talked about that at halftime, and we talked about it not being about the Xs and Os. Obviously, we got things corrected in the second half."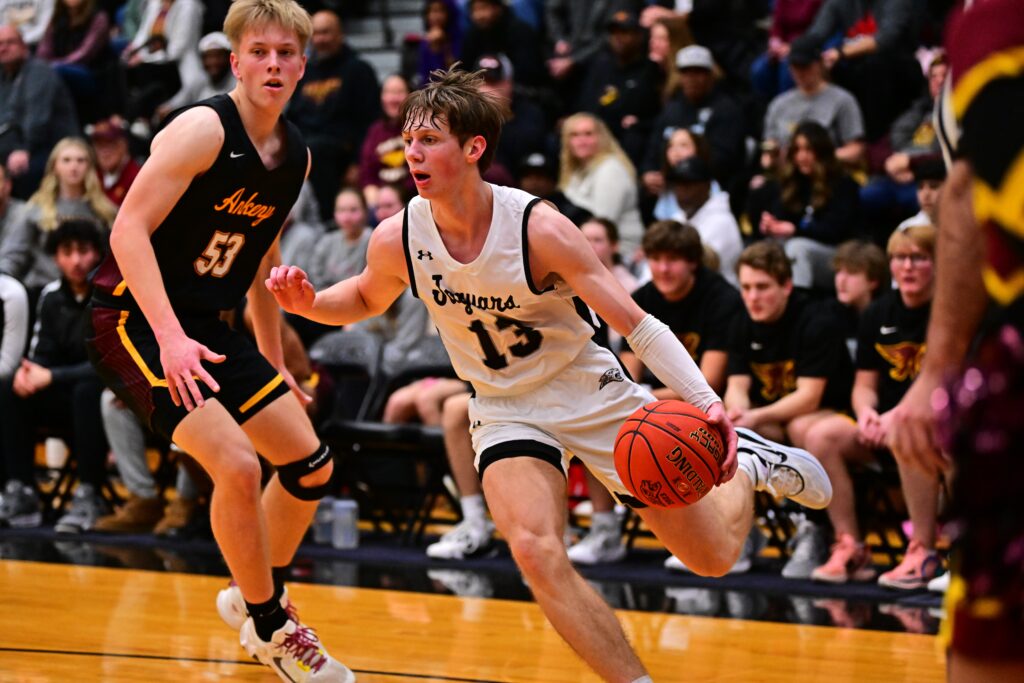 Vaske wasn't surprised that the Jaguars turned the game around.
"A lot of times my faith might waver, but I still got faith in my boys," he said. "In the end, I know we can accomplish anything we put our minds to."
Carlson called it one of the toughest losses he's ever had during the regular season.
"I think when you lose in tournament play (it's tougher), and I've lost on a last-second shot in tournament play and that was pretty devastating," he said. "But this is a tough one, because of the season we've had and because you felt like we were close to winning. It's just hard."
The Hawks will try to regroup on Tuesday when they host Urbandale, while Centennial will travel to Des Moines North on Saturday for a non-conference game against the Polar Bears at 5 p.m.
"I think Ankeny's going to be a dangerous team come tournament time. Everybody in our league is," Fontana said. "I'm just real proud of our guys for the way they fought back. But we don't have a lot of time to enjoy it because we've got to go play again (Saturday), and that one counts too."