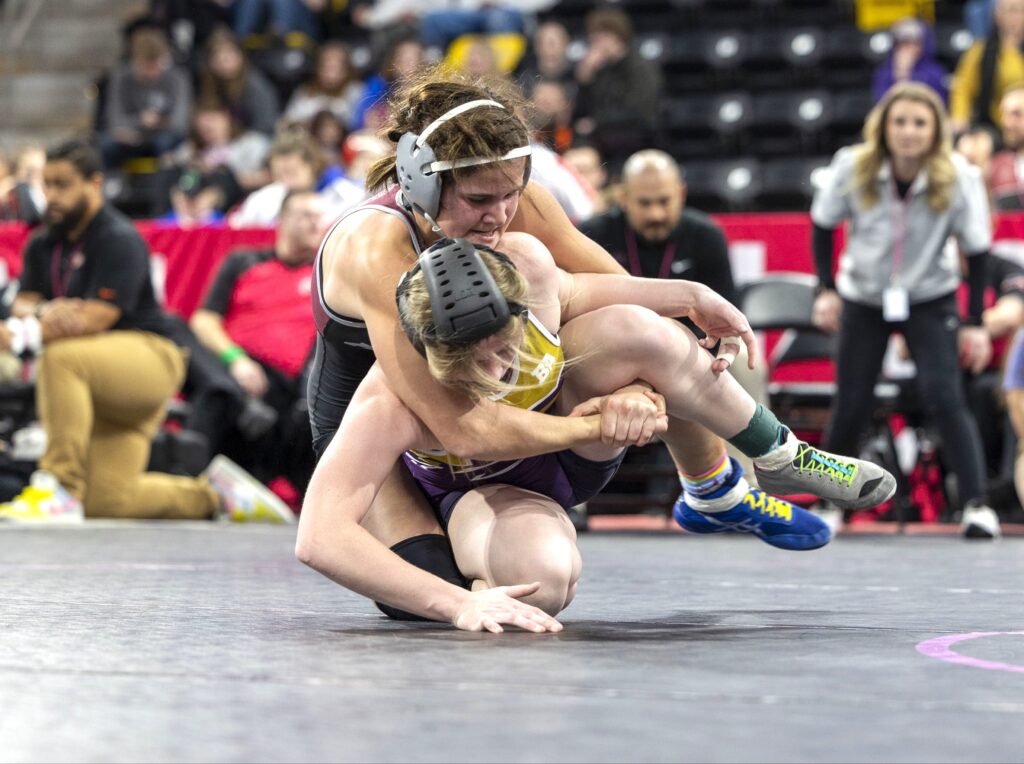 Ankeny wrestler Dana Cleveland didn't let a disappointing loss in Thursday's quarterfinals prevent her from becoming the first state placewinner in girls' program history.
The junior responded by winning three of four matches on Friday to earn a fourth-place finish at 135 pounds in the inaugural girls' tournament at the Xtream Arena in Coralville.
"It feels pretty good to have been the first to place with wrestling having become sanctioned," said Cleveland.
Cleveland started the day with a 10-4 decision over Anastasia Simon of Decorah in a fourth-round consolation match. That win assured her of a top-eight finish.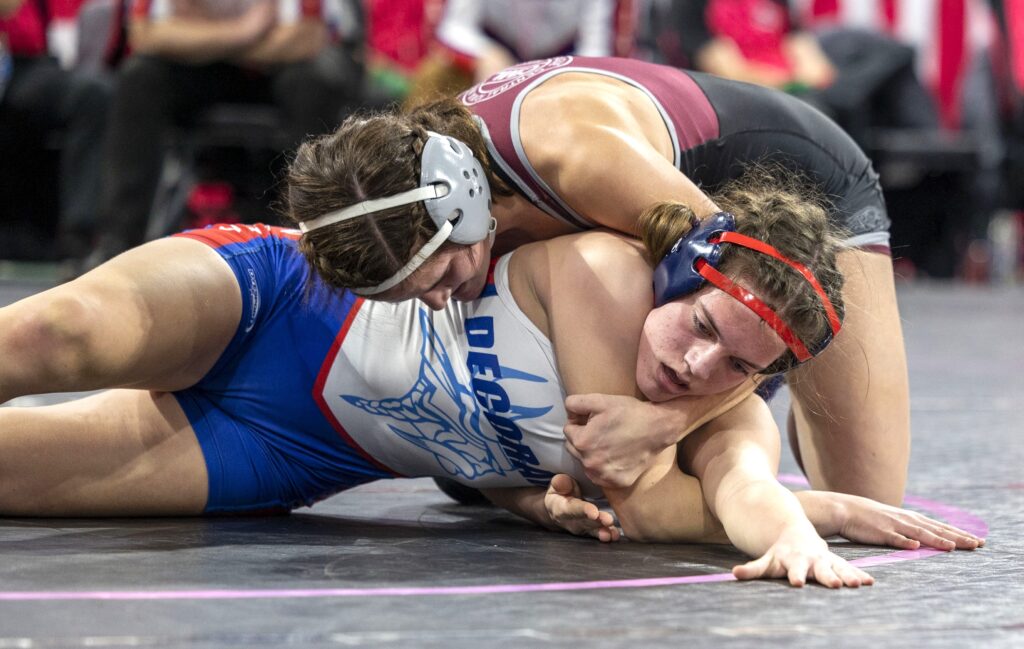 "Dana kept her head up and rebounded perfectly after her quarterfinal loss," said Ankeny coach Dustin Roland.
Cleveland credited her coach with helping her to move on following Thursday's loss to Audrianna Rosol of Centerville.
"I was a little disappointed with the loss, but there is always room for improvement," Cleveland said. "After that match Roland told me in order to move on I needed to let it go, and that's what I tried my best to do. It was hard at first, but I knew that if I tried my hardest it would pay off and take me where I needed to go."
Cleveland then posted an 8-6 decision over Shaylee Sutherland of Spencer in a consolation quarterfinal. That win guaranteed her two more matches and at least a sixth-place finish.
In the consolation semifinals, Cleveland pinned second-seeded Dakota Whitman of Independence in 5 minutes 33 seconds. It was her third fall of the tournament.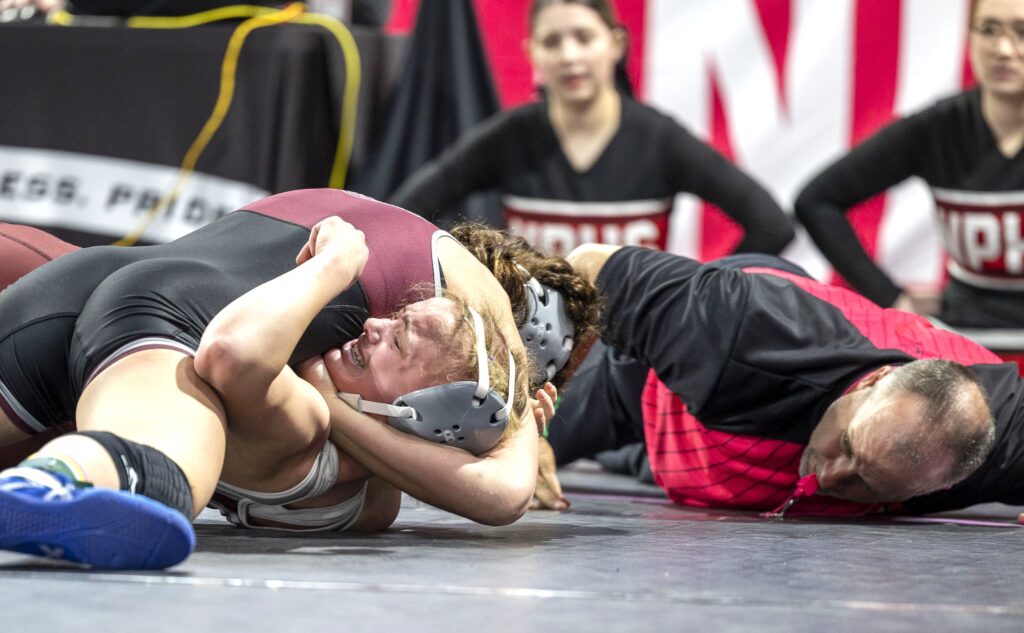 After a break of several hours, Cleveland returned to the mat for her final match. She was pinned by Cadence Bushong of Valley in 5:47 in the third-place match.
"Dana is the type of wrestler every coach wants in their program," said Roland, whose team finished in 40th place overall with 29 points. "We are very proud of her effort this weekend. She was seeded fourth in (her bracket) and finished fourth. This tournament was such an unknown and full of upsets so to say you wrestled to your seed is something to be proud of. We couldn't ask for a better representative to be our program's first IGHSAU state placewinner."
Cleveland finished the season with a 40-6 record.
"She embodies everything we could ask for in an athlete: coachability, hard work, consistency, sportsmanship and toughness," Roland said. "It wasn't an accident that she has gotten to where she has. We are very excited to see where she will end up next year!"