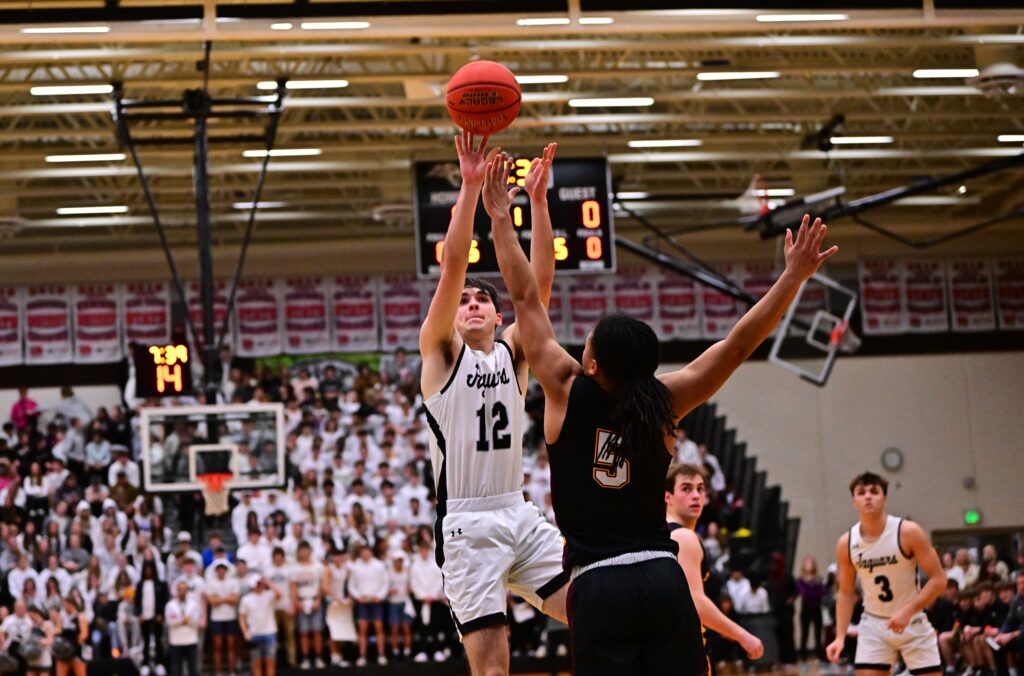 Senior forward Evan Bryan has helped the eighth-ranked Ankeny Centennial boys' basketball team to a 13-5 record, including an 8-5 mark in the CIML Conference. He scored 14 points and grabbed seven boards on Saturday as the Jaguars posted a 73-32 win at Des Moines North for their fourth consecutive victory.
Bryan is averaging 9.4 points and 4.0 rebounds per game. He is shooting 37.0 percent from 3-point range (20-of-54).
Here is some inside info on Bryan:
Congratulations on an outstanding season thus far. What has been the key to the team's success?
I think the key to our success has been how our team is very connected and positive with each other. We've created a great culture, and it helps us play together and keeps us resilient when things don't go our way.
You are one of six players on the squad with at least 14 3-pointers on the season, and all of you are shooting at least 36.5 percent from behind the arc. Do you think having so many different perimeter threats makes your team difficult to defend?
Having so many 3-point threats on the court is a big advantage for us. It keeps the floor spread and opens up driving lanes for everybody.
You scored a career-high 20 points in a 71-55 victory at Cedar Rapids Prairie last Monday, while teammate Luke Winkel had a career-high 31 points in the same game. Were the two of you just really feeling it at the same time?
I can't speak for Winkel, but I really just played my game and took what the defense gave me. I didn't do anything that was outside of my game. I just got to my spots, and my teammates found me.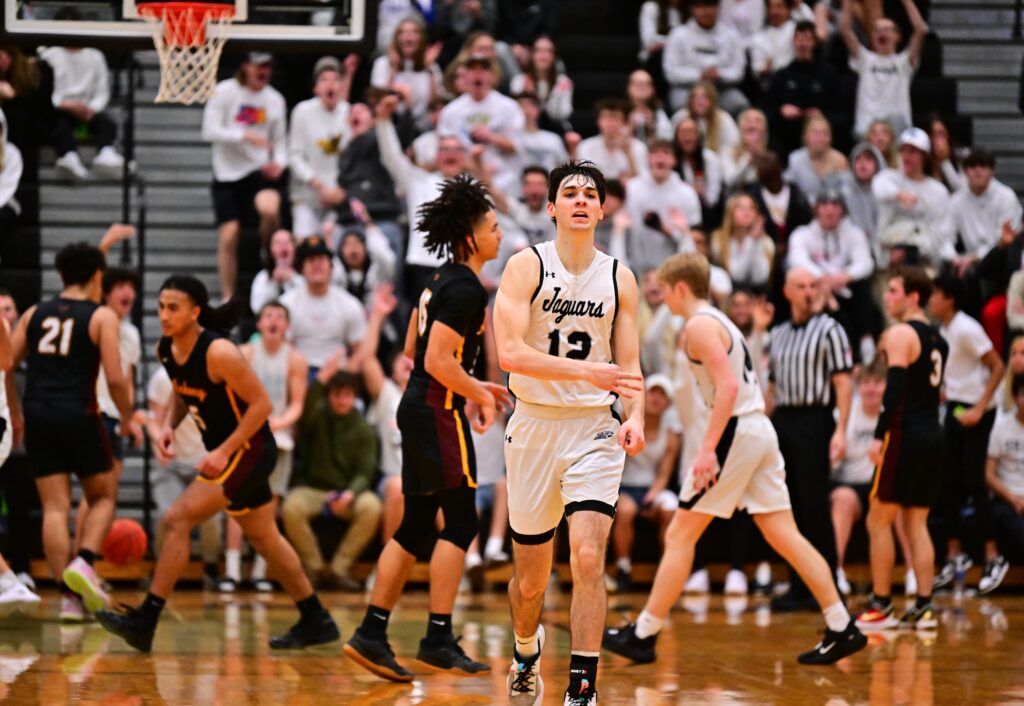 Your team then had an incredible comeback from 25 points down to beat Ankeny, 51-49, on Friday. Have you ever played in a game that turned around so drastically in the second half like that one?
No, that was one of the craziest things I've ever seen happen in a basketball game. I think that it was only made possible by the culture we built this year where we refuse to give up even in an adverse situation like that.
Your team held the Hawks to just 12 points in the second half. Did you change your defensive strategy at all, or did you guys just play better?
We didn't really change our defensive strategy at all. They had some guys get hot and we switched up a few matchups, but the important thing was that we stopped turning the ball over and giving them easy points.
You scored the first basket to ignite the 37-10 run that closed out the game, then later had a pair of 3-pointers midway through the fourth quarter to keep the rally going. At what point did you really start to think that your team could win the game?
I really believed in the team the whole game, but the run we made in the last 2 minutes of the 3rd quarter to cut the lead to 14 sparked a big energy boost and excitement spread throughout the arena which was huge in getting the win.
Did you do anything special to celebrate the win afterwards?
I didn't do much after the game. I hit a huge adrenaline crash and was out as soon as I hit my bed. You can be sure I watched the rerun of our game in the morning though.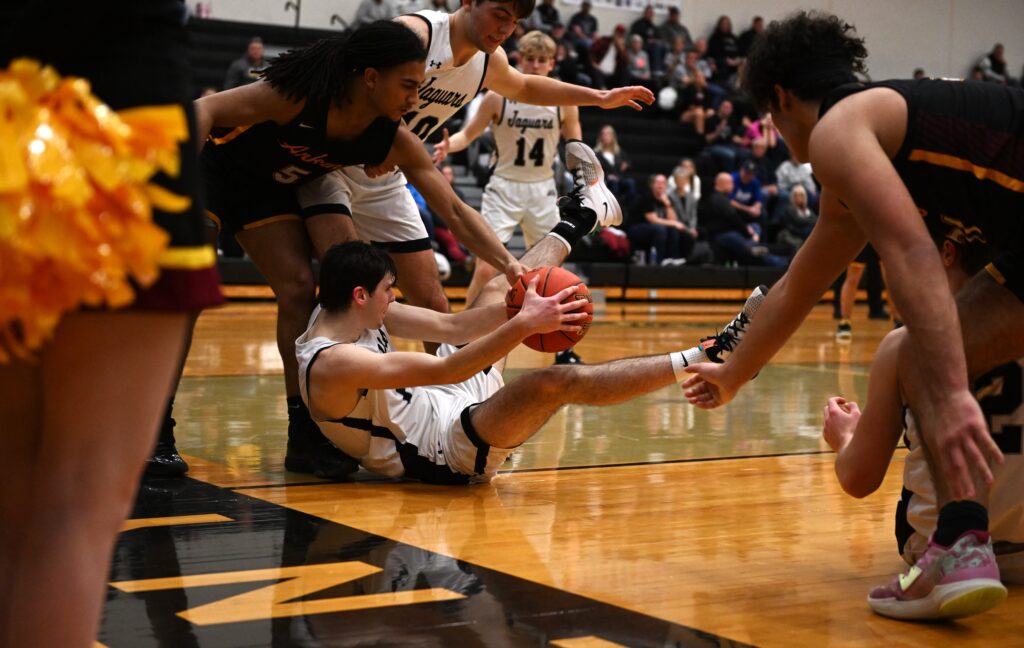 Less than 24 hours later, your team traveled to Des Moines North and beat the Polar Bears. Was it a little difficult to come down from the Ankeny game and get ready to play again?
It was a little difficult with the quick turnaround to get our minds off of the night before, but I think we were pretty successful in focusing in on the game given the 40-plus point win.
Your team has three games left in the regular season–all of them on the road. How important will it be to keep the positive momentum going as you head into the postseason?
It would be huge to string some wins together to keep our confidence up going into the postseason, especially if we can get a big win over Waukee Northwest on Friday.
The substate pairings have yet to be announced, but your team appears to be in position to land a No. 1 seed. Do you feel like your team deserves it, and do you think you guys can make a deep postseason run?
We aren't really worried about what seed we end up with. We know we have the pieces to go deep into the playoffs and hopefully bring home a state championship as long as we continue playing together the way we have been.
Are you planning to play in college? Have you looked at any schools?
I haven't really worried about any college stuff yet. I have a few looks right now with Cornell being the front-runner so far, but I'm mostly saving all of that stuff for after the season is over.