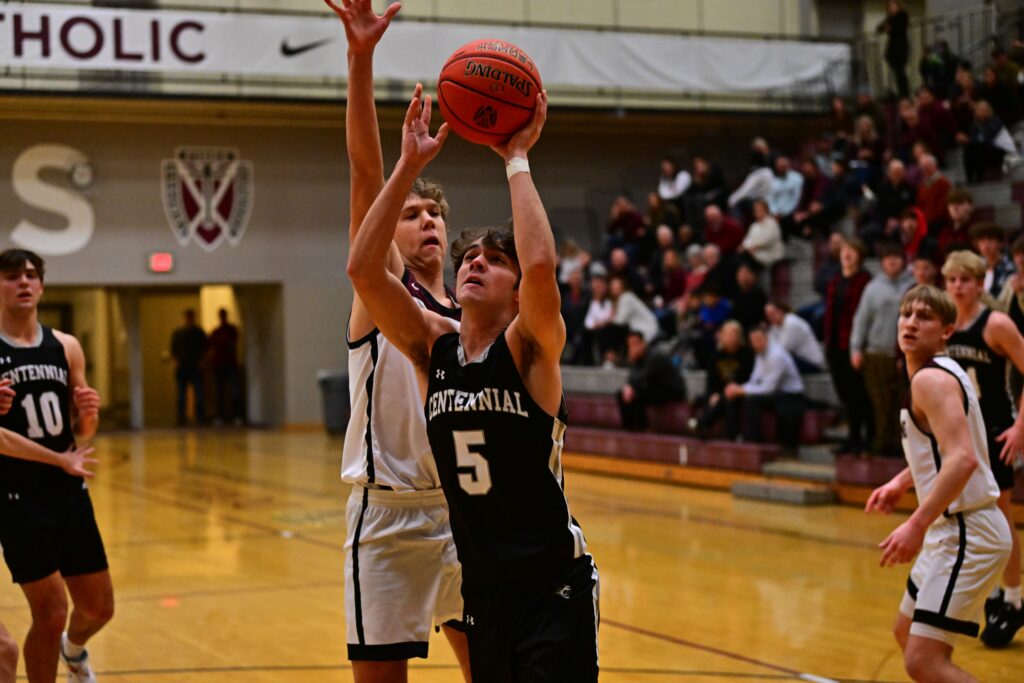 The Ankeny Centennial boys' basketball team didn't have much time to enjoy Friday night's thrilling come-from-behind win against Ankeny.
The eighth-ranked Jaguars were back on the court less than 24 hours later for a non-conference game on Saturday at Des Moines North.
Centennial got off to a fast start, building a 38-9 halftime lead, and rolled to a 73-32 victory over the Polar Bears.
"Our kids were very businesslike," said Centennial coach Bob Fontana, whose team had rallied from a 25-point deficit in the second half for a 51-49 win over the Hawks. "I thought our defense was very good. North is very quick and athletic, and our goal was just to keep them in front of us. We came out and had a great first half. Anytime you hold someone to nine points in a half at their place, that's pretty good.
"I was really happy with our approach going into the game," he added.
Evan Bryan and Luke Winkel each had 14 points as the Jaguars (13-5) won their fourth straight game. North's record dropped to 3-15.
Bryan, who has averaged 15.7 points over the last three contests, also grabbed seven rebounds. Winkel dished out three assists and had three steals.
Drew Schreurs chipped in nine points and three assists. Chase Schutty added eight points, while Connor Welsch also contributed three assists.
"Four of the starters didn't even play in the fourth quarter," Fontana said. "It was good to get some other guys in there."
Centennial will travel to Southeast Polk on Tuesday for a CIML Conference game. The Rams are 3-11 in the league and 6-12 overall, but they reeled off four consecutive wins before dropping a 66-45 decision to No. 4 Valley on Friday.
The Jaguars won the first meeting against Southeast Polk, 77-47, on Jan. 6.
"We just have to keep taking it one day at a time. Don't be looking ahead," Fontana said. "We have to be road warriors because including Saturday's game we have four in a row on the road to end the season. And these are all going to be good tests for us."