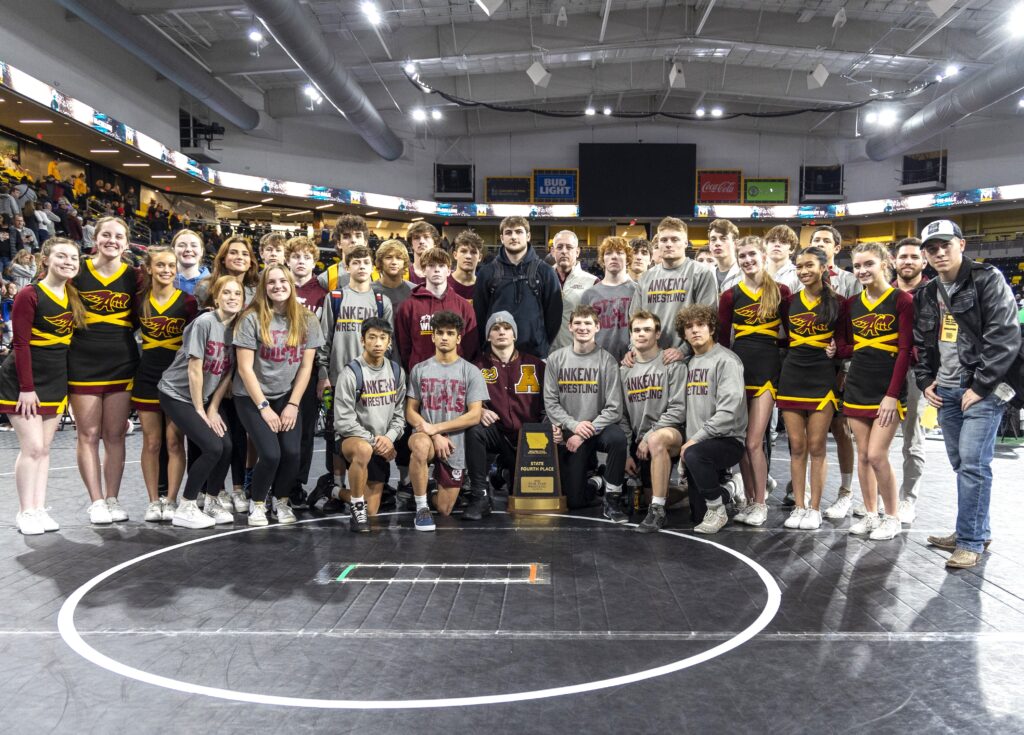 The Ankeny wrestling team returned home from the Class 3A state duals tournament with some new hardware for the school's trophy case.
The Hawks earned a fourth-place finish on Saturday at Xtream Arena in Coralville. It was the highest finish in school history.
"We wanted to finish higher, but I can honestly say we had no regrets when we left there," said Ankeny coach Jack Wignall. "We wrestled as hard as we could, and things just didn't fall our way in the last two matches."
Fourth-seeded Ankeny opened the tournament with a 43-25 victory over No. 5 Valley in the quarterfinals. It was a rematch of a dual meet on Jan. 12, which was also won by the Hawks, 42-23.
"We were fairly confident we could wrestle well against Valley, and our kids really stepped it up," Wignall said. "We left some points out on the mat in that dual–we lost a couple close matches that we could have won–but we felt good going into the next dual."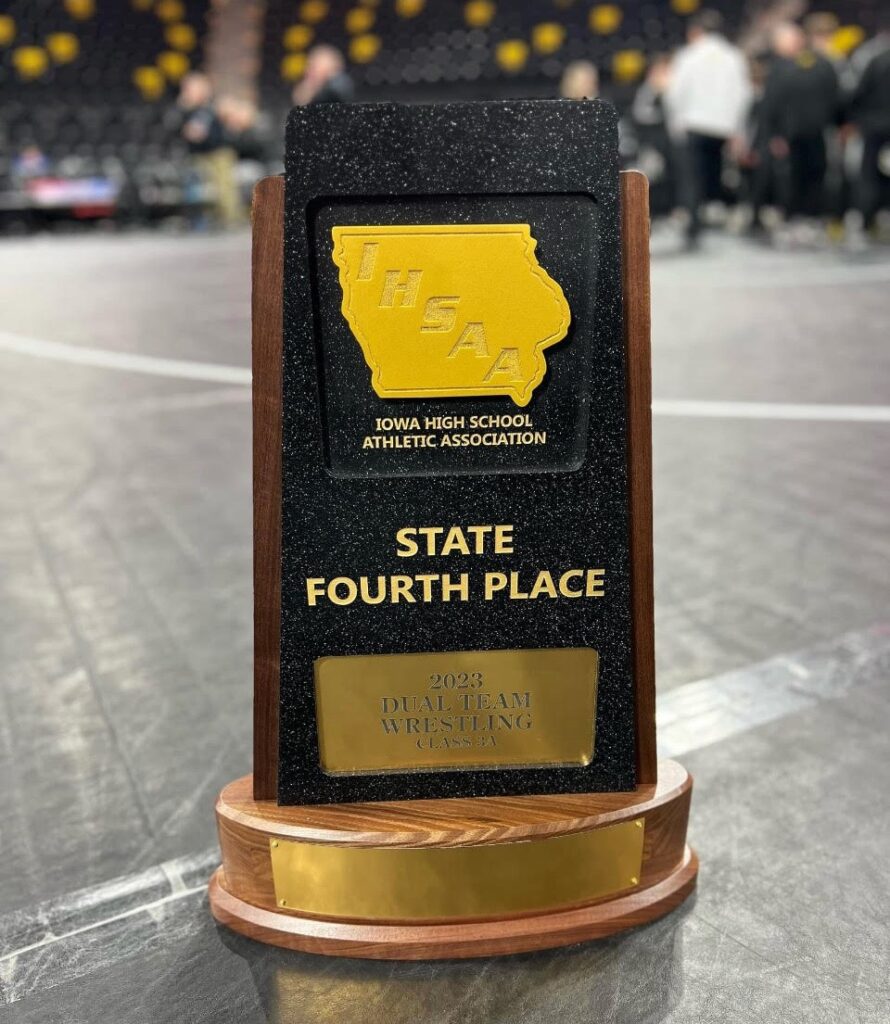 In the semifinals, the Hawks got a rematch against No. 1 Southeast Polk, which had posted a 45-12 win at Ankeny on Jan. 26. This time, Ankeny managed to win five matches, but the Rams still prevailed by a 42-20 margin.
The Hawks got back-to-back pins from Cade Bennethum at 195 pounds and Will Hinrichs at 220, who both avenged earlier losses.
"Our upper weights did what we asked them to do," Wignall said. "Cade wrestled really well this weekend, and so did Will."
Ankeny also got wins from Ben Hansen at 138, Lincoln Folkers at 152 and Jace Anderson at 160. Folkers and Anderson switched weights for the dual.
"I thought we wrestled really well," Anderson said. "We made the first-ever state dual semifinal in school history so that was pretty cool to be a part of."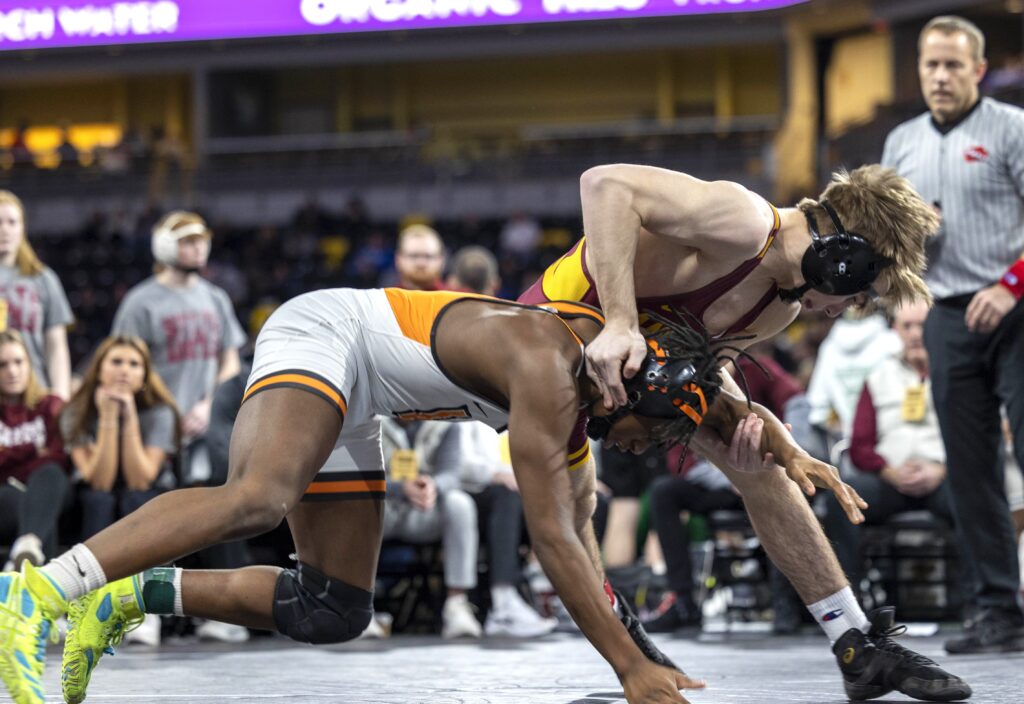 In the third-place match, Ankeny dropped a 41-24 decision to No. 2 Bettendorf. The Hawks finished the dual season with a 21-4 record.
"We lost some matches against Bettendorf that we shouldn't have," Wignall said. "Our heavyweight, Joe Kingston, tore up his shoulder–and I'm not sure what's going to happen with him. He went out there and gave us everything he had, but he just couldn't continue."
Ankeny got pins from Xander Kenworthy at 182, Bennethum and Ben Walsh at 106. Anderson and Hinrichs also posted wins to finish 3-0 on the day along with Bennethum.
"We didn't win our last two duals, but we really battled and that's all that we asked them to do," Wignall said. "I hated to lose, but I was really happy with the effort."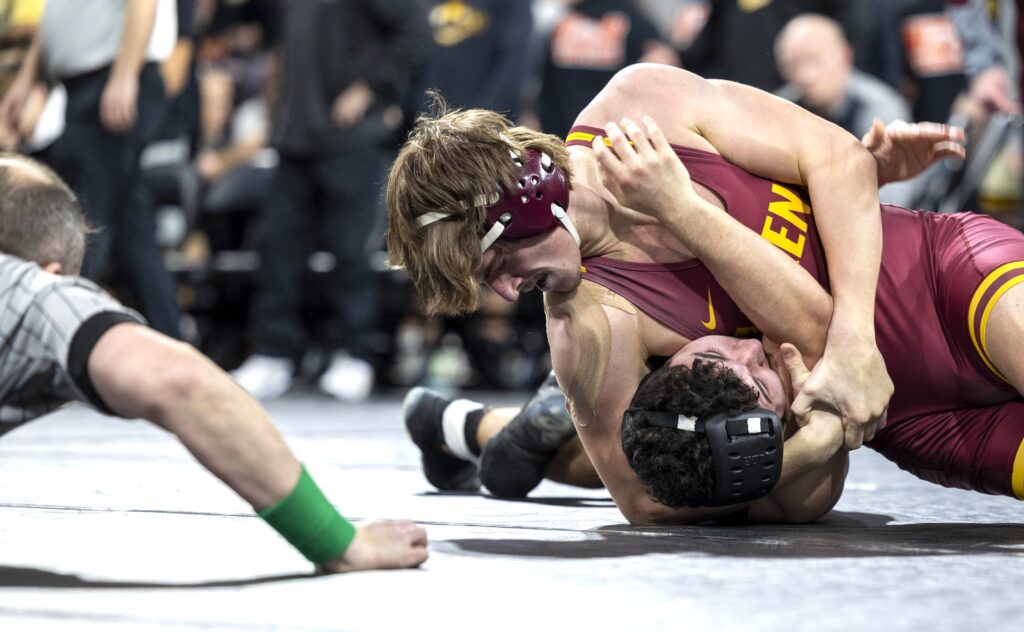 The Hawks will compete in a Class 3A district tournament on Saturday at Carlisle. Bondurant-Farrar and Carlisle will be among the teams in the field.
"It might be one of the most competitive districts in 3A," Wignall said. "We'll have to figure out a few things this week."
Wignall said he wasn't sure if Kingston will be able to wrestle.
"It's too early to tell, but I'm not going to push him," Wignall said. "Joe's a football player, and if it's anything that's going to compromise him, I don't want him out there."
Here are the match-by-match results from the state duals tournament: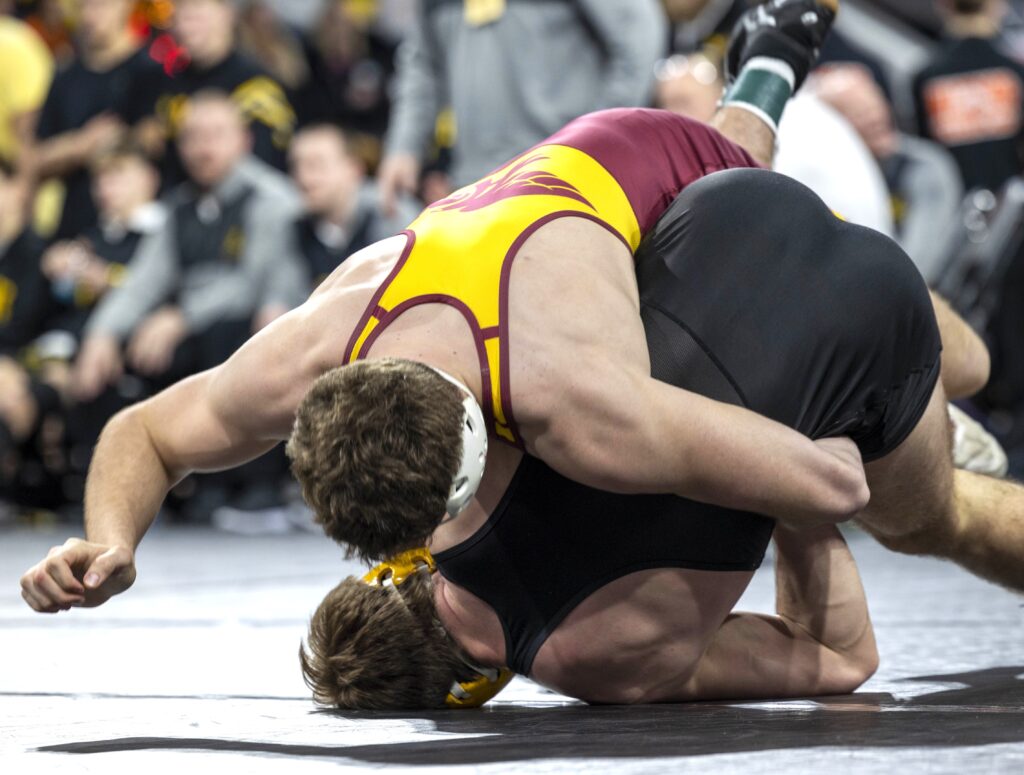 Ankeny 43, Valley 25
126: Bierma (V) pinned Perez Perez, 5:05; 132: Vos beat Youngdale, 4-3; 138: Hansen pinned Walker, 4:17; 145: VanArkel (V) pinned Cox, 1:52; 152: Anderson pinned J. Clark, 3:00; 160: C. Clark (V) pinned L. Folkers, 1:02; 170: Wray (V) beat Peiffer, 6-4; 182: Hutchinson (V) beat Kenworthy, 10-2; 195: Bennethum pinned Irvin, 1:48; 220: Hinrichs pinned Scheffler, :24; 285: Kingston beat Mohler, 5-4; 106: Walsh beat Brumfield, 6-2; 113: T. Folkers pinned Kiner, 1:32; 120: Maihan beat Miller, 21-9.
Southeast Polk 42, Ankeny 20
132: Trenary pinned Vos, 1:45; 138: B. Hansen (A) beat T. Oberbroeckling, 8-3; 145: Kingery beat Cox, 3-2; 152: L. Folkers (A) beat W. Gibson, 6-1; 160: Anderson (A) beat Martin, 5-2; 170: Slade pinned Peiffer, 1:21; 182: H. Hansen beat Kenworthy, 3-1; 195: Bennethum (A) pinned Loving, 1:18; 220: Hinrichs (A) pinned H. Gibson, 3:54; 285: Martinson pinned Kingston, 3:14; 106: Pearson pinned Walsh, 3:12; 113: W. Oberbroeckling beat T. Folkers, 1-0; 120: Jesuroga beat Maihan, 6-1; 126: Riggins pinned Perez Perez, 1:53.
Bettendorf 41, Ankeny 24
138: Jipp beat Hansen, 8-1; 145: Carmichael beat Cox, 13-6; 152: Anderson (A) beat Mendoza, 4-3; 160: Roberts pinned L. Folkers, 2:59; 170: Williams beat Peiffer, 7-4; 182: Kenworthy (A) pinned Agosta, :43; 195: Bennethum (A) pinned Numkena, 1:31; 220: Hinrichs (A) beat Glazebrook, 9-2; 285: Lee won by injury default over Kingston, 4:00; 106: Walsh (A) pinned Jayd. Luna, 1:44; 113: Knight beat T. Folkers, 15-7; 120: Koester won by technical fall over Maihan, 22-7; 126: Trevino pinned Perez Perez, 1:35; 132: Jayc. Luna won by technical fall over Vos, 17-2.