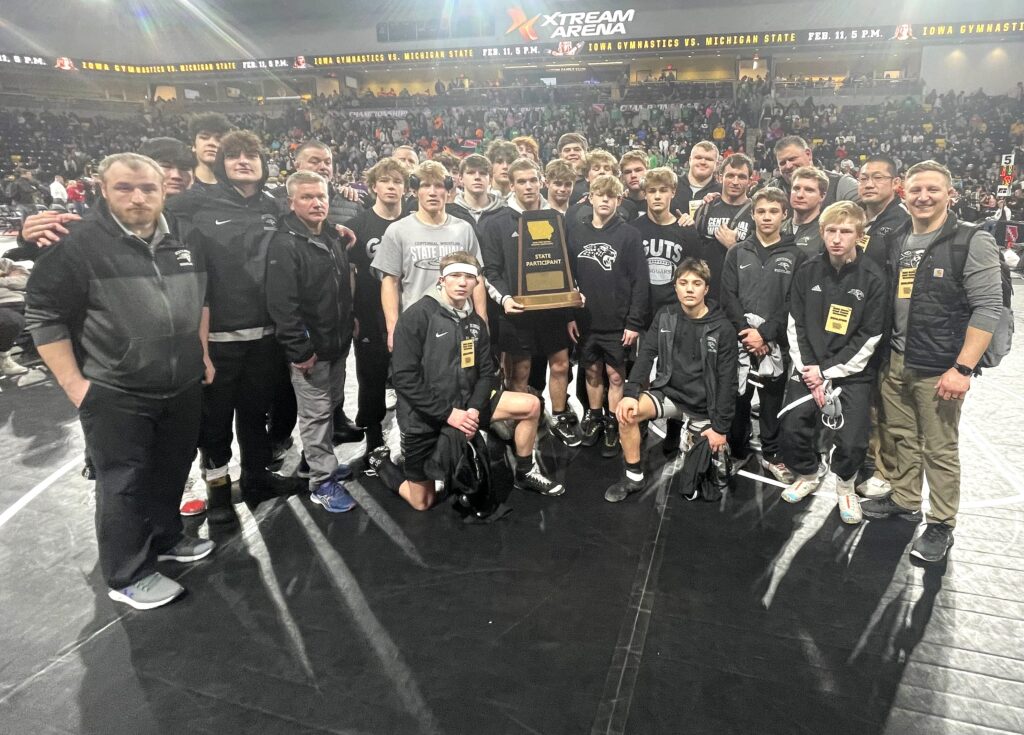 Ankeny Centennial's trip to the state duals wrestling tournament turned into a bumpy ride.
The Jaguars placed eighth in the Class 3A field on Saturday at Xtream Arena in Coralville. They finished the dual season with a 21-9 record after losing to all three of their opponents.
"It was just one of those days where we came out flat and wrestled flat all day," said Centennial coach Jay Groth. "We qualified with a big (win) and maybe there was a little bit of a letdown, I don't know. I liked the new format for the tournament, but it was a new experience for us. It might have been a combination of things. We've just got to learn from it and move on."
Sixth-seeded Centennial opened the tournament with a 43-24 loss to No. 3 Waverly-Shell Rock in the quarterfinals. The Go-Hawks eventually defeated No. 1 Southeast Polk, 36-33, to win their second straight crown.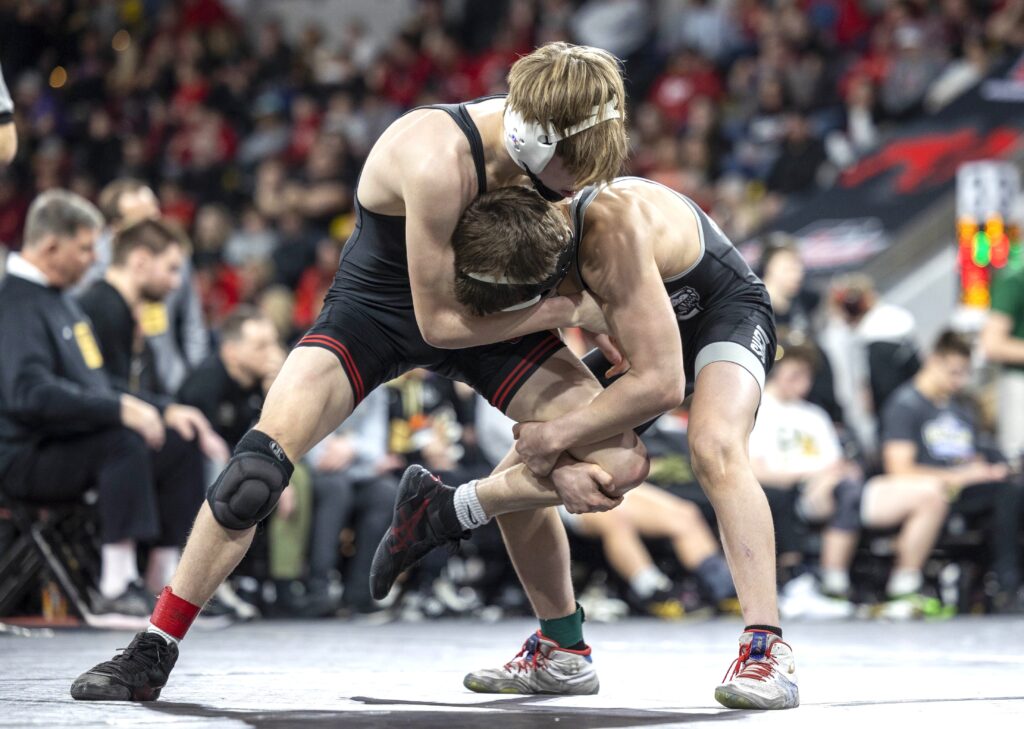 Centennial won five matches against Waverly-Shell Rock, including pins by Cale Vandermark at 106 pounds and Payton Bright at 126.
"I think we probably wrestled better against Waverly-Shell Rock than we did in the other two," Groth said. "They went on to win the whole thing, but I think for us it was hard to get dialed back up and ready to go again for the next two duals."
In the consolation semifinals, the Jaguars dropped a 37-30 decision to No. 7 Fort Dodge. The Dodgers won the final three matches to erase a 30-25 deficit and avenge last month's 35-33 loss to Centennial.
Then, in the seventh-place match, the Jaguars lost to No. 8 Dubuque Hempstead, 40-27. The highlight of the meet for Centennial came in the final match at 132, where Cael Wiener pinned Garren Christiansen in 1 minute 22 seconds to earn his 100th career victory.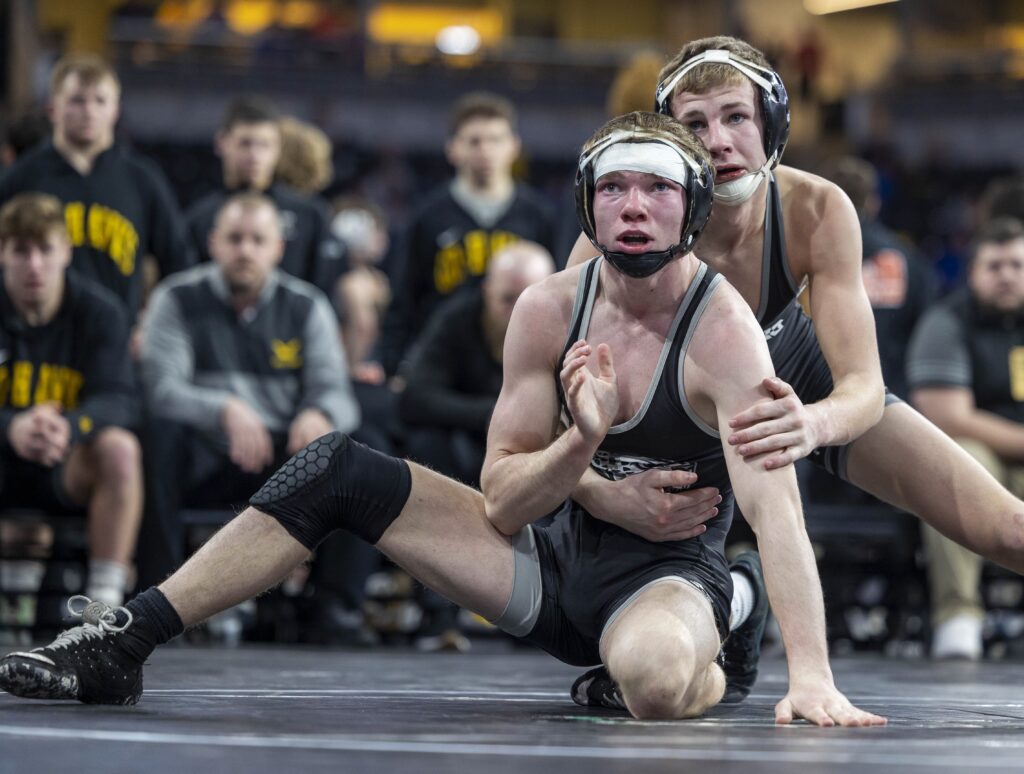 "It felt awesome, especially since I didn't know about it until after the match," Wiener said.
Wiener went 3-0 on the day with a pair of falls.
"Cael wrestled well all day. He beat some good kids," Groth said. "He's a three-time state qualifier, and I fully expect that to happen again this week. It was nice for him to get that milestone."
Wiener said the Jaguars will use the next few days to regroup.
"Our team knows we didn't perform as well as we could have, but we have to use this as a learning opportunity and figure out what we have to do to get all of us to qualify for state as individuals, and I'm very confident that we will," he said.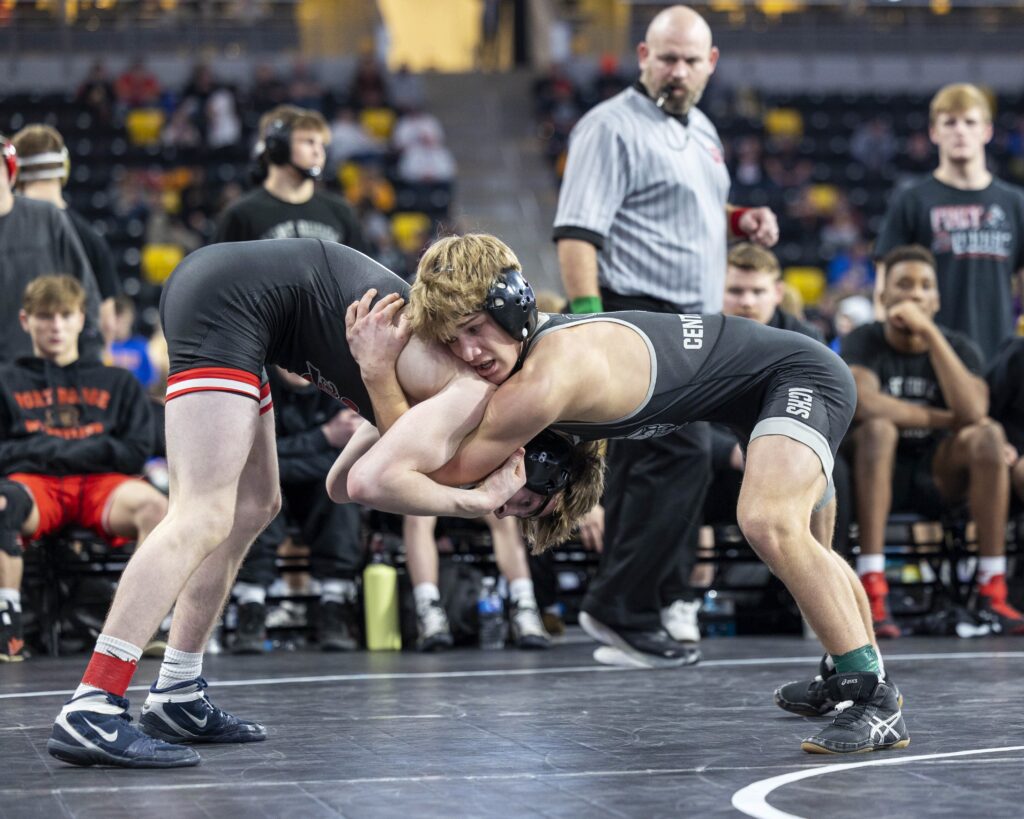 Centennial will compete in a Class 3A district tournament on Saturday at Marshalltown. Cedar Falls and Linn-Mar (Marion) will be among the teams in the field.
"I like our chances, especially with three kids qualifying at each weight class now," Groth said. "We should be seeded in the top three in maybe 10 or 11 of the 14 weight classes. If we wrestle to our seeds, we should have a lot of qualifiers."
Here are the match-by-match results from Saturday:
Waverly-Shell Rock 43, Centennial 24
126: Bright (AC) pinned Hornyak, 1:57; 132: Wiener (AC) beat Behrends, 6-0; 138: Block won by technical fall over I. Bruhl, 24-9; 145: B. Diaz beat L. Bruhl, 3-2; 152: Bibler beat Brennan, 9-3; 160: D. Diaz beat Ehlts, 14-6; 170: Poyner pinned Morris, 3:10; 182: English (AC) beat Wedemeier, 7-3; 195: Hagarty pinned Cahill, :54; 220: Wetherell beat Grider, 9-1; 285: Walker pinned Dickinson, :18; 106: Ca. Vandermark (AC) pinned Kibbee, 3:04; 113: Graff pinned Larsen, 1:35; 120: Co. Vandermark (AC) won by forfeit.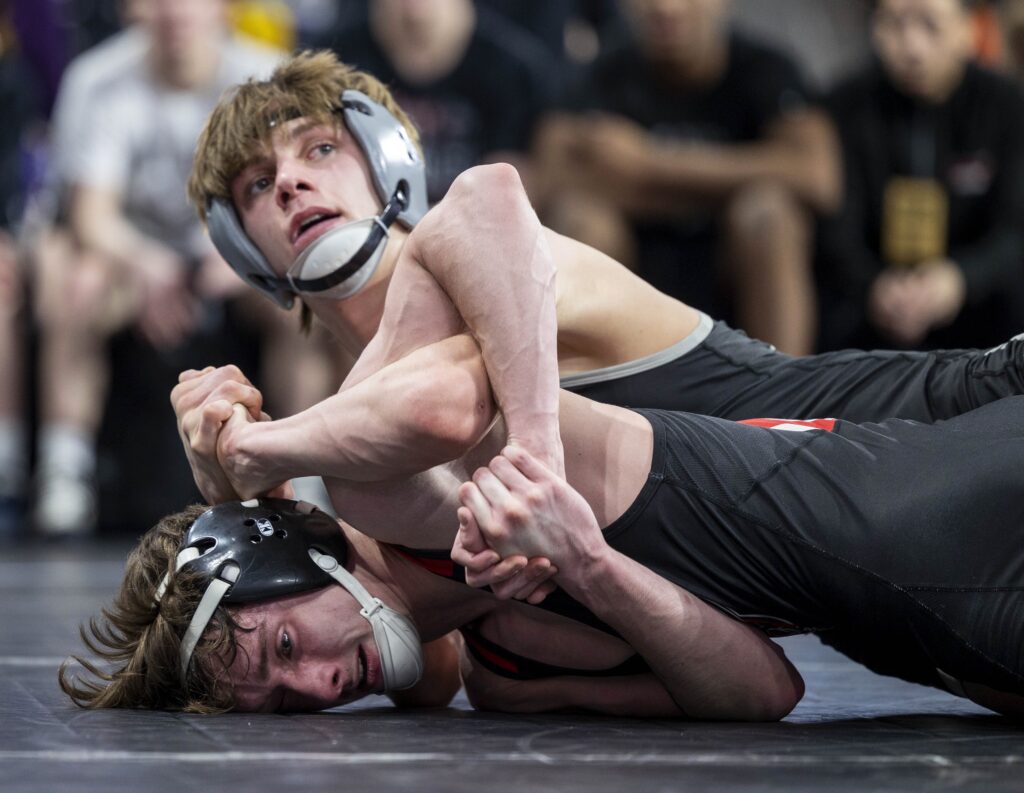 Fort Dodge 37, Centennial 30
132: Wiener (AC) pinned Brown, 1:14; 138: K. Davidson (FD) beat I. Bruhl, 7-2; 145: Brennan (AC) beat Cowell, 9-0; 152: L. Bruhl (AC) beat Egli, 4-3: 160: Da. Ross (FD) pinned Morris, 1:00; 170: Hartman (FD) beat Ehlts, 12-1; 182: Song (AC) won by forfeit; 195: Dre. Ross (FD) pinned Keller, :49; 220: Grider (AC) pinned Munter, 3:22; 285: Nichols (FD) pinned Dickinson, 1:08; 106: Ca. Vandermark (AC) pinned S. Davidson, 3:49; 113: Ayala (FD) pinned Co. Vandermark, 2:54; 120: Bishop (FD) beat Bright, 10-6; 126: Butrick (FD) beat Roland, 6-1.
Dubuque Hempstead 40, Centennial 27
138: I. Bruhl (AC) beat Fish, 10-4; 145: Brennan (AC) pinned Bennett, :13; 152: L. Bruhl (AC) pinned Welsh, 1:33; 160: Schaetzle won by technical fall over Morris, 19-4; 170: Rettenmaier beat Ehlts, 4-1; 182: English (AC) pinned Smith, 3:10; 195: Woodruff won by technical fall over Cahill, 22-7; 220: Lewis pinned Dickinson, :44; 285: Conlon beat Grider, 7-3; 106: Pins beat Ca. Vandermark, 3-2; 113: Bratten beat Co. Vandermark, 4-2; 120: Murphy won by injury default over Bright, :57; 126: Reisen pinned Roland, 2:32; 132: Wiener (AC) pinned Christiansen, 1:22.