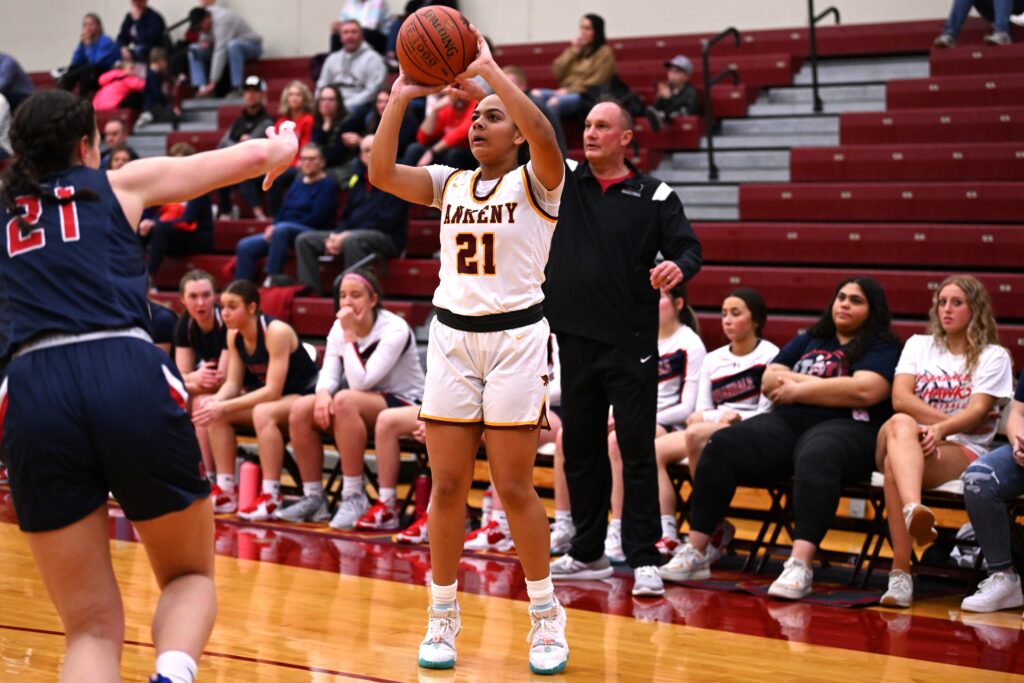 Kendra Lewis and the other seniors on the Ankeny girls' basketball team wanted to make sure that their Senior Night was a joyous occasion.
The 13th-ranked Hawkettes did just that with a 62-24 victory over visiting Urbandale on Tuesday.
Lewis, a reserve guard, led the way with 14 points, making 3-of-9 3-pointers. Fellow senior Jenna Pitz scored 12 points and dished out seven assists as Ankeny tied its season-high with a third straight win.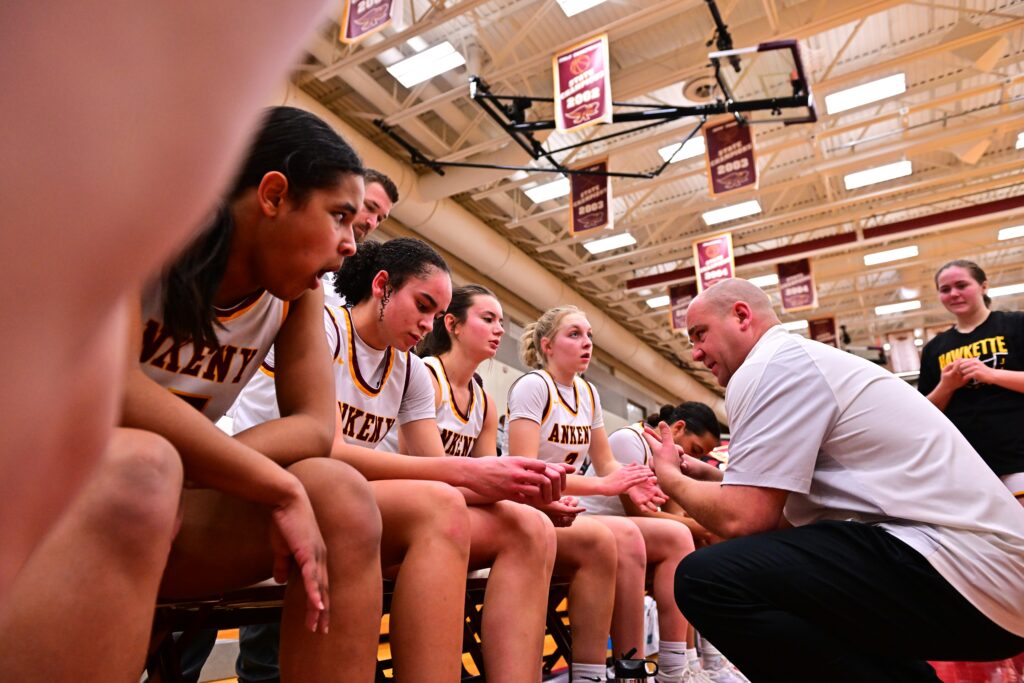 "It was a great night for the seniors," said Ankeny coach Dru McAnelly. "Urbandale tried to slow us down, but we responded very well."
Ankeny built a 36-14 halftime lead and cruised to the victory. The Hawkettes moved into sole possession of sixth place in the CIML Conference, improving to 6-9 in league play and 11-9 overall.
Urbandale's records dropped to 0-15 and 5-16. The J-Hawks lost the first meeting against Ankeny, 79-42, on Jan. 6.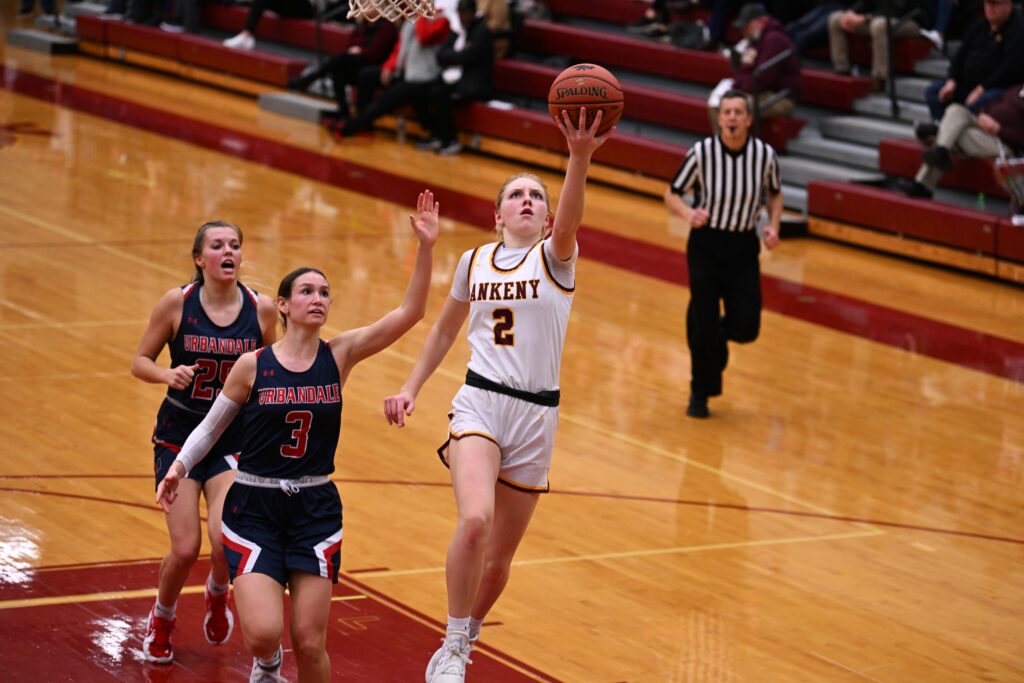 Savannah Gage had 12 points for the Hawkettes, while Jayla Williams added eight. Jasmine Moser grabbed seven rebounds, and Karsen Jacks had four steals.
"We're just building some momentum as we head into a big game on Friday," McAnelly said.
Maddy Stutler had seven points to lead Urbandale, which shot just 26.7 percent from the field (8-of-30). The J-Hawks went 0-for-11 from 3-point range and 8-of-22 from the free-throw line while committing 23 turnovers.
Ankeny will close out the regular season by hosting another conference game against No. 7 Valley. The Tigers are 8-7 in the league and 12-8 overall after losing at Waukee, 54-52, on Tuesday.
Valley won the first meeting against the Hawkettes, 41-38, on Jan. 3. The Tigers outscored Ankeny in the fourth quarter, 10-4, to erase a 34-31 deficit.
McAnelly's team will also learn its postseason opponent on Wednesday when the Class 5A regional pairings are announced. The Hawkettes appear to be ticketed for a No. 2 seed.