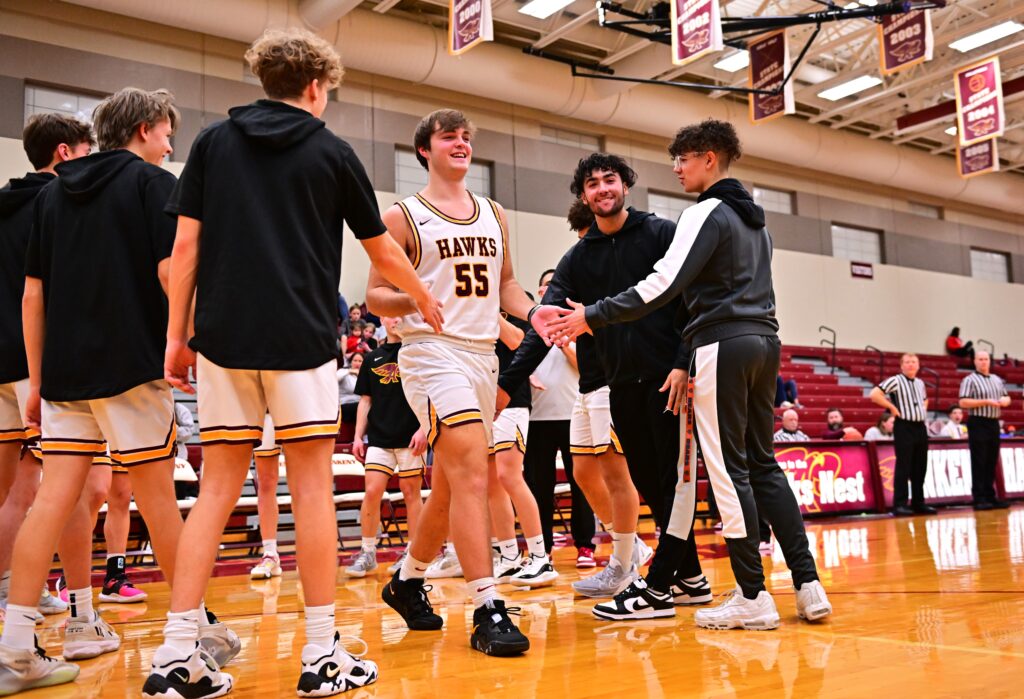 It's been an up-and-down season for the Ankeny boys' basketball team.
After winning three straight games in mid-January, the Hawks have now lost four in a row following Tuesday's 59-46 setback to visiting Urbandale. The J-Hawks improved to 2-13 in the CIML Conference and 7-13 overall, while Ankeny's records dropped to 4-11 and 6-13.
Both of Urbandale's league victories have come against the Hawks. The J-Hawks rallied for a 50-49 overtime win on Jan. 6.
"It was a tough offensive night again for us in the second half," said Ankeny coach Brandt Carlson. "We had 18 total points (in the half) and five in the fourth (quarter)."
Ankeny jumped out to a 16-10 lead in the first quarter, but Urbandale rallied to tie the game at 28-28 at halftime. The J-Hawks took a 44-41 lead after three quarters, then pulled away in the final period.
Brice Lange had 20 points to lead Urbandale, including four 3-point goals. Brevin Phillips added 10, all of them at the free-throw line.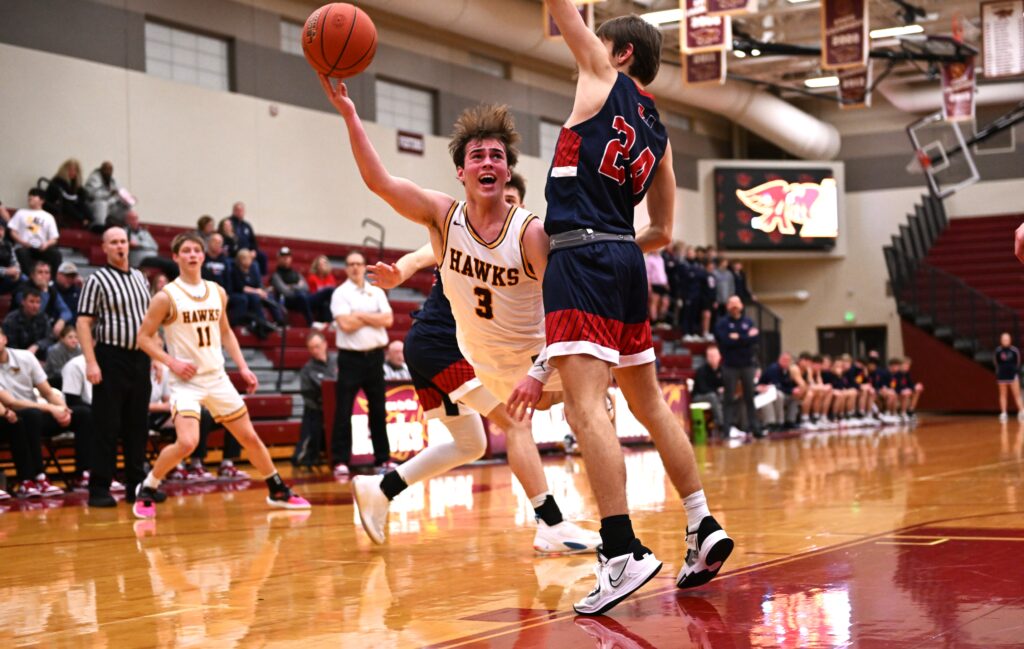 Maddox Ward scored 12 points to pace the Hawks, He had three of the team's seven 3-pointers.
Carson Johnson had 11 points and five rebounds, Lio Aguirre chipped in nine points, and Cash Schoolen added eight points and five boards. Ankeny went just 5-for-12 at the charity stripe.
Ward was among the players honored on Senior Night, which included a nice moment for injured teammate Karson Wehde. Wehde, who is out for the season, was announced as a starter before being replaced by Johnson prior to the opening tip-off.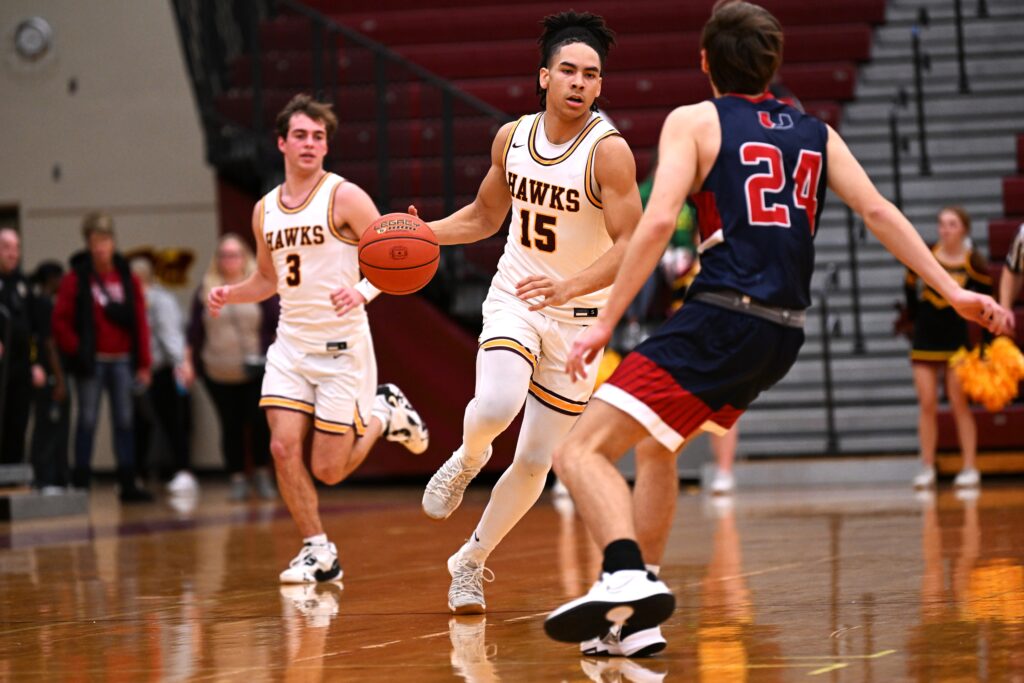 "We have great kids to coach, and we are trying to help them find success," Carlson said. "We are thankful for our seniors, and we were happy to honor them before the game."
The Hawks will host another conference game against No. 4 Valley on Friday. The Tigers are 11-4 in the league and 14-4 overall after losing at No. 2 Waukee, 73-66, on Tuesday.
That loss ended an eight-game winning streak for Valley, which posted a 70-58 win over Ankeny in the first meeting on Jan. 3.