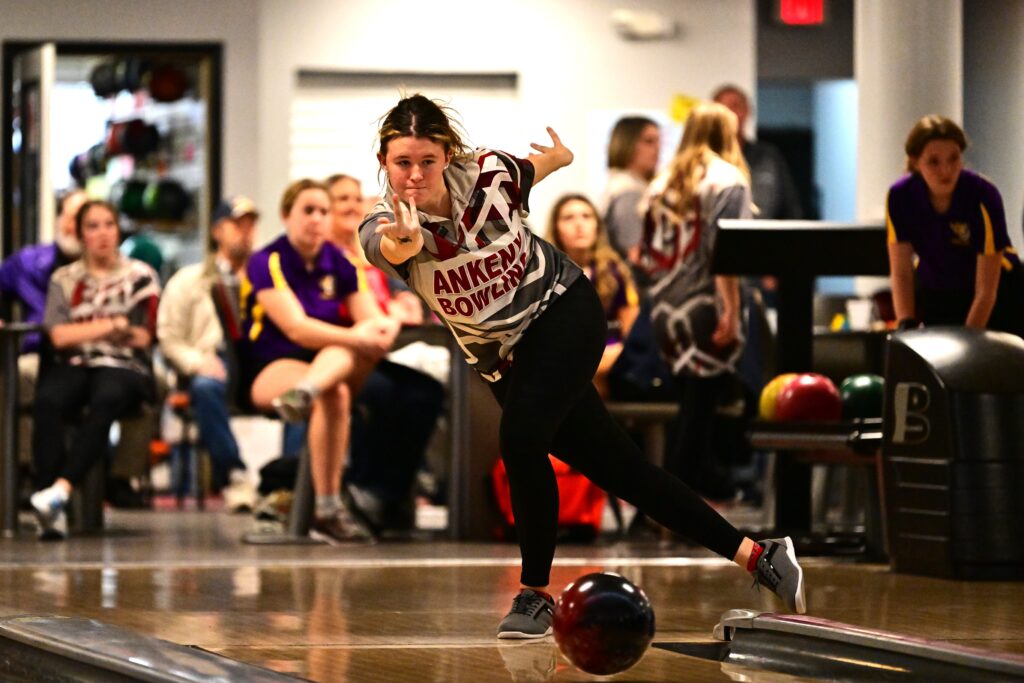 The Ankeny girls' bowling team placed fourth in the CIML Conference meet on Wednesday at Merle Hay Lanes, while the boys' squad earned a fifth-place finish.
The meet consisted of 15 bakers games for the team competition. The individual rounds were comprised of three games.
"I'm very proud of how we all bowled," said Ankeny coach Lane Richtsmeier. "We knew it was going to be a long day with the new format, and it was. We were in the building for nine hours. The kids did great with trying to stay upbeat and positive. We were all getting a little tired by the end."
The Hawkettes posted a 2,071 total to finish ahead of Urbandale, Dowling Catholic and Johnston in the seven-team field. They bowled a high score of 177 in their first bakers game.
Olivia Harris placed eighth in the individual competition with a 469 series. She bowled games of 168, 155 and 146.
Kali Ogg finished with a 371 total. Lili Sinclair had a 343, Brooklyn Dietz rolled a 335, Alexa Auderer had a 303, and Lydia Boehlert added a 277.
Waukee won the girls' title with a 2,420 total. The Warriors also won the boys' crown with a total of 3,238.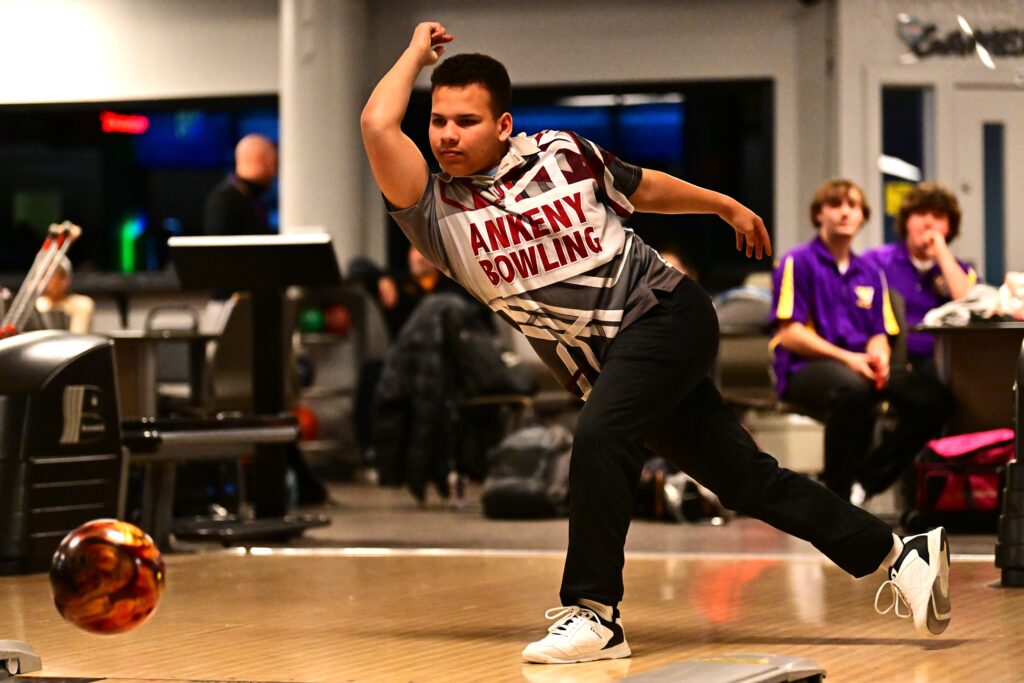 The Ankeny boys' team posted a score of 2,709. The Hawks surpassed a total of 200 in five of their bakers games, highlighted by a 243 in Game 9.
Ben Horner placed 12th as an individual with a 586 series. He bowled games of 211, 204 and 171.
Chase Jordan took 20th with a 566 series. He bowled a 217 in his second game.
Sam Tigges finished 24th with a 543 total. Jay Miller bowled a 527 series, Andrew Reyna had a 475, and Jackson Roberts finished with a 458.
Both Ankeny teams will compete in a Class 3A state qualifying meet next week at Wayward Social in Marshalltown. The girls' regional meet will be held on Monday, with the boys' district meet to follow on Tuesday.
The top two teams and the top eight individuals will qualify for state.