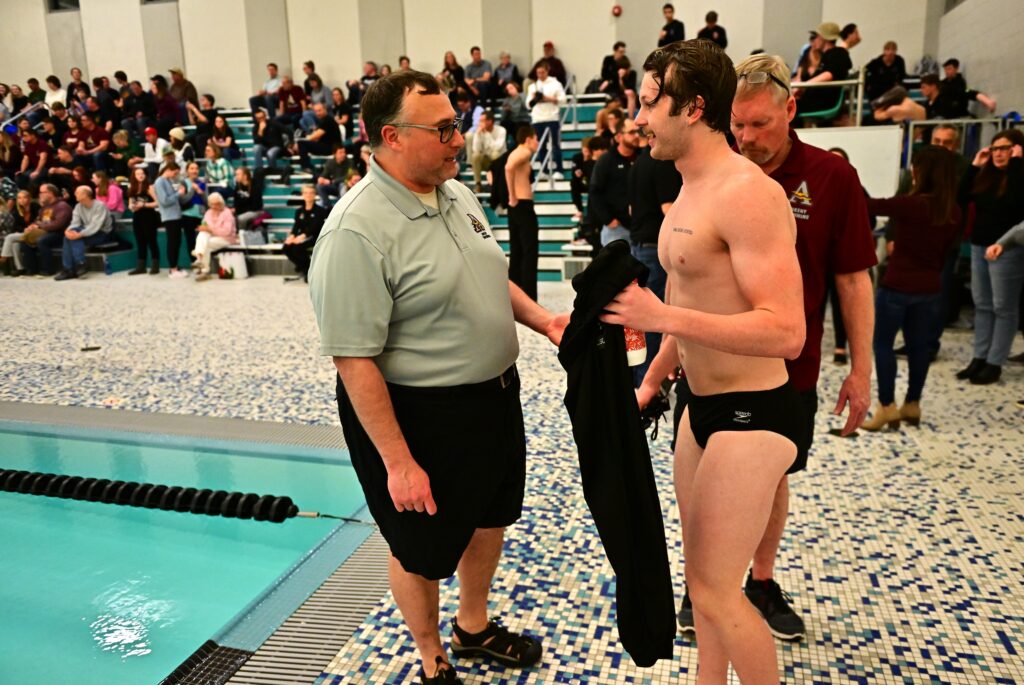 Top-ranked Waukee is a strong favorite to win a third consecutive boys' swimming state title.
The Warriors are projected to score 273 points in the state meet, which begins on Friday with the preliminaries at 5 p.m. at the University of Iowa's Campus Recreation and Wellness Center in Iowa City. The meet concludes on Saturday with the finals at 12:30 p.m.
No. 2 Valley, No. 3 Pleasant Valley and No. 4 Iowa City West could wage a close battle for the runner-up spot. The Spartans are projected to score 191.5 points, followed by the Trojans with 183 and the Tigers with 181.
No. 5 Ankeny is projected to finish eighth with 135 points. The Hawks placed seventh a year ago with 119.5 points.
Ankeny senior Lance Swanepoel is the defending champion in the 100 butterfly. He is the top seed in the butterfly (48.75) by more than a full second, and he is also the favorite in the 50 freestyle (21.00).
Waukee's AJ Abram is the top seed in the 100 freestyle, while teammate Asher Havenhill is the favorite in the 100 backstroke. The Warriors are also the No. 1 seed in the 200 freestyle relay.
Pleasant Valley is the top seed in both the 200 medley and 400 freestyle relays. The Spartans' Owen Chiles is the favorite in the 200 individual medley.
Valley's Jacob Pins is the No. 1 seed in both the 200 and 500 freestyle events. Joshua Chen of Ames is the top seed in the 100 breaststroke by nearly 2 seconds.