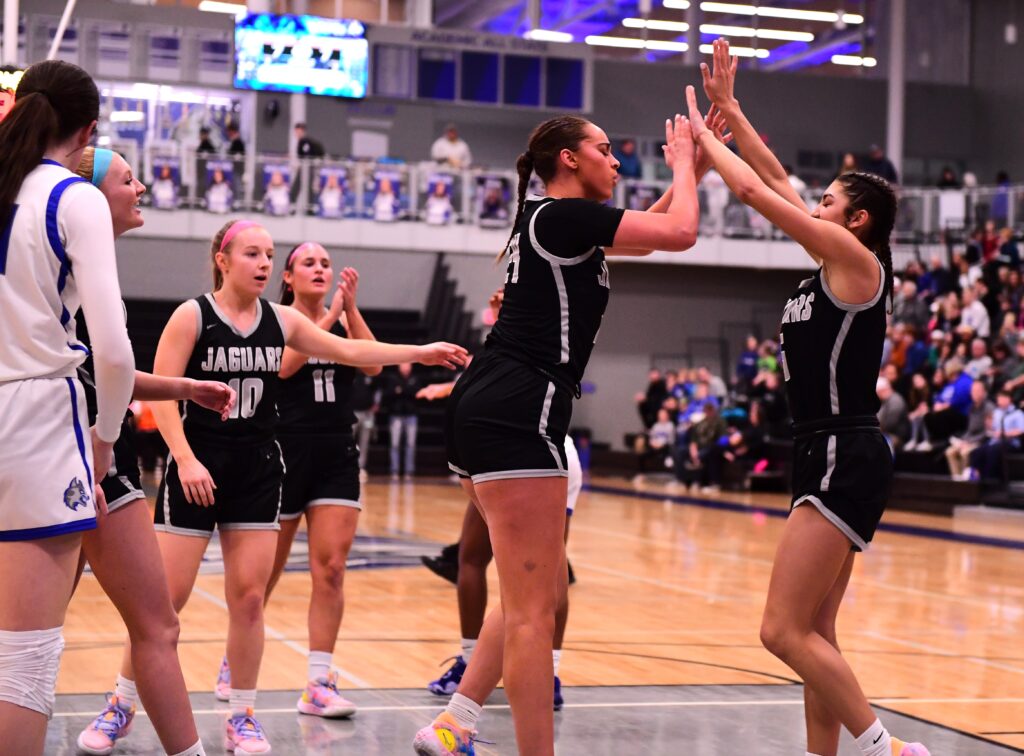 The Ankeny Centennial girls' basketball team used a strong third quarter to pull away for a 54-45 victory at Waukee Northwest in its regular-season finale on Friday.
The sixth-ranked Jaguars held a 26-23 lead at halftime. They then outscored Northwest in the third period, 16-9, to build a 42-32 advantage.
The Wolves closed the gap to 44-41 in the fourth quarter before Centennial sealed the win at the free-throw line.
"It was a dogfight," said Centennial coach Scott DeJong. "Northwest played really well. We were challenged, and I thought our kids responded. The second half especially, our defense tightened up."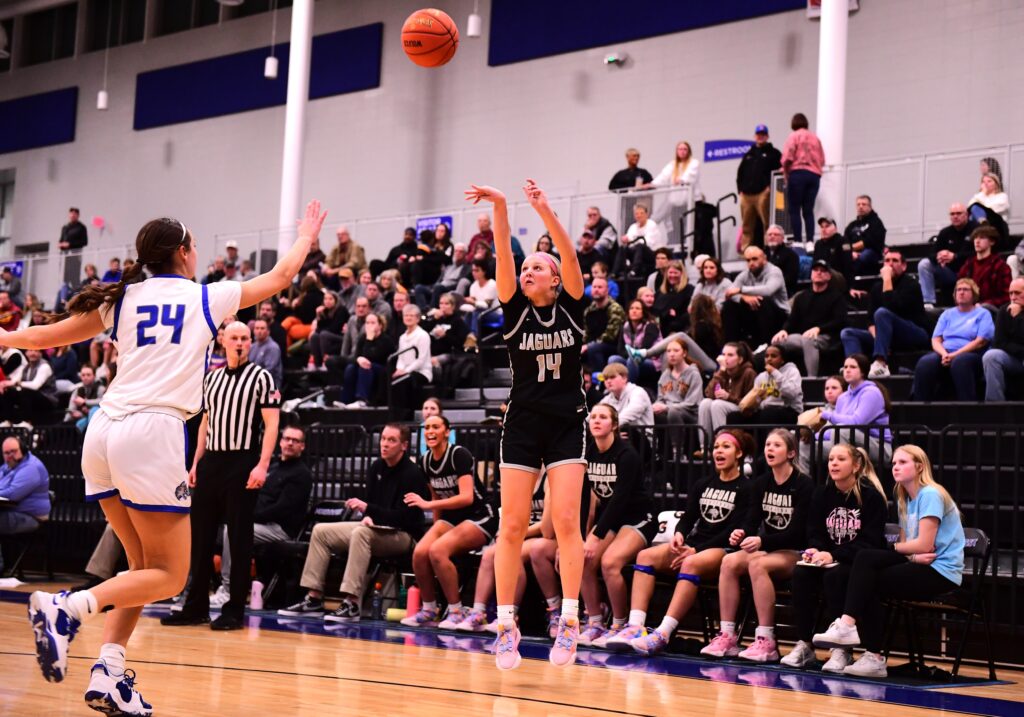 Makenna Clark, Kennedy White and reserve Finley Blackmore each scored 11 points to lead Centennial. It was a career-high for Blackmore, who went 3-of-5 from 3-point range.
The Jaguars made 13-of-14 free throws. Clark went 6-of-7 at the charity stripe and also dished out four assists.
"We've been ok at the line, but that was really good," DeJong said. "We were real pleased to get out of there with a win."
Averi Porter scored eight points, while Mya Crawford had eight rebounds and three steals. White added a pair of blocks.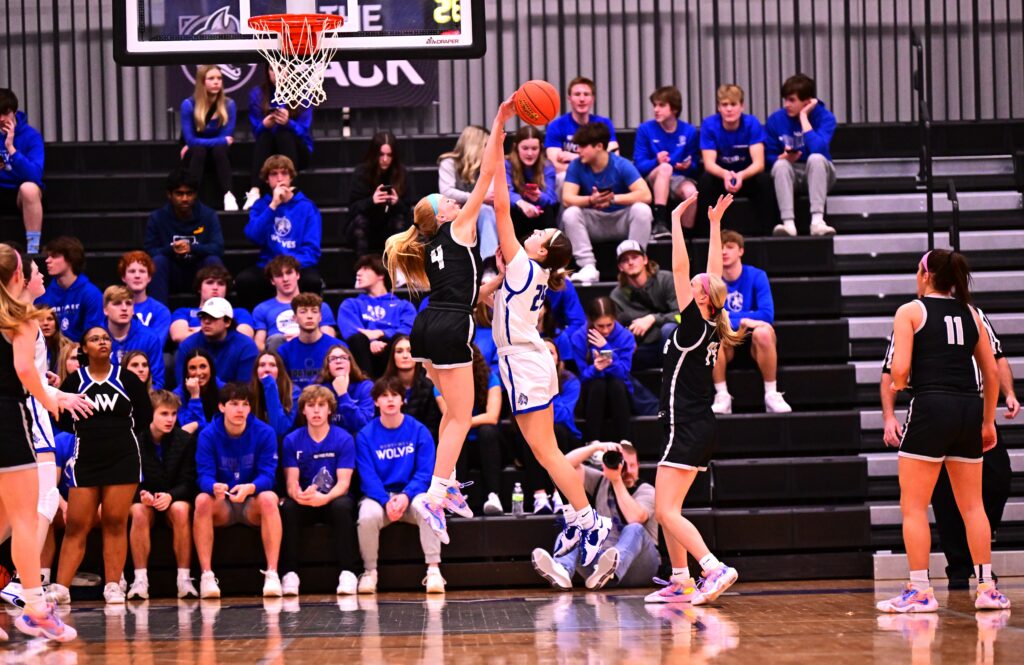 Megan Lanz led Northwest with a game-high 22 points.
"That's a big night against us," DeJong said. "Again, they played really well. Credit to them."
Centennial finished 10-6 in the CIML Conference and improved to 15-6 overall. The Wolves' records dropped to 5-11 and 7-12.
The Jaguars earned an outright third-place finish in the league with Southeast Polk's loss at Johnston.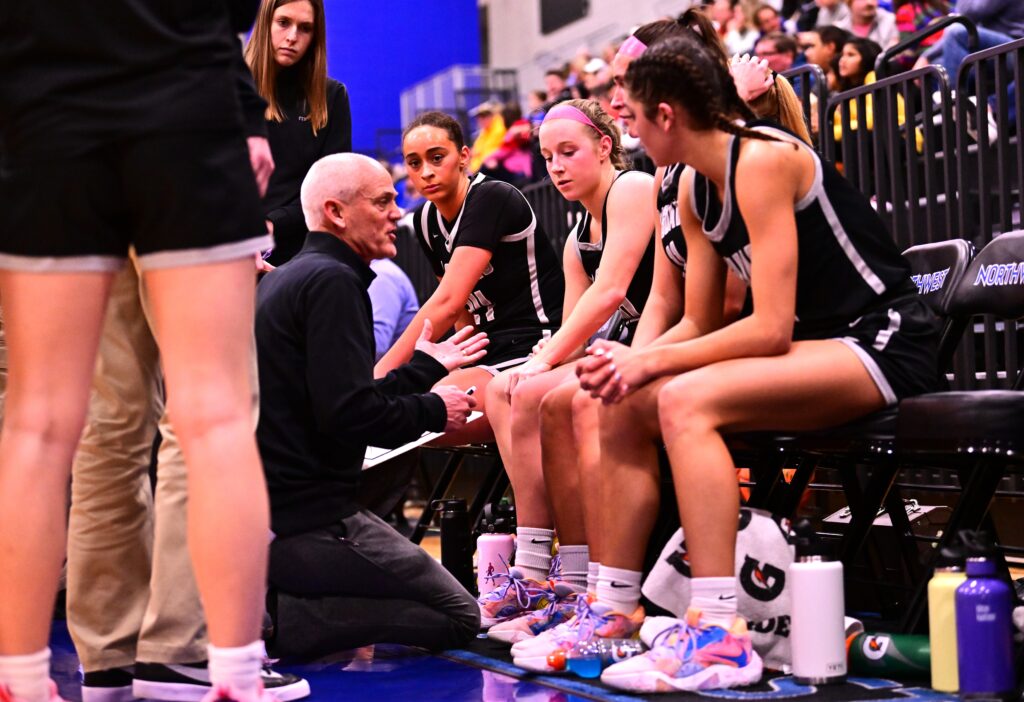 "It's always good to have a win," DeJong said. "Our body of work is pretty impressive. We finished third in the conference, and the top two teams (Johnston and Dowling Catholic) are definitely state title (contenders). We're tested like everybody in our conference, and we're going into the postseason knowing that we've played the best. That builds a lot of toughness and confidence."
Centennial will host Urbandale or Marshalltown in a Class 5A regional semifinal on Feb. 18. With a win, the Jaguars would likely host No. 11 Linn-Mar (Marion) in the regional final on Feb. 21.
"We're happy we don't have to go through (the top teams in) our conference," DeJong said. "I think that's what anybody in our conference would say. We (probably) will play Urbandale a third time, but then we get to play a new team which is exciting. But we know it's never easy. You've got to perform if you want to win two (games) and go to state."