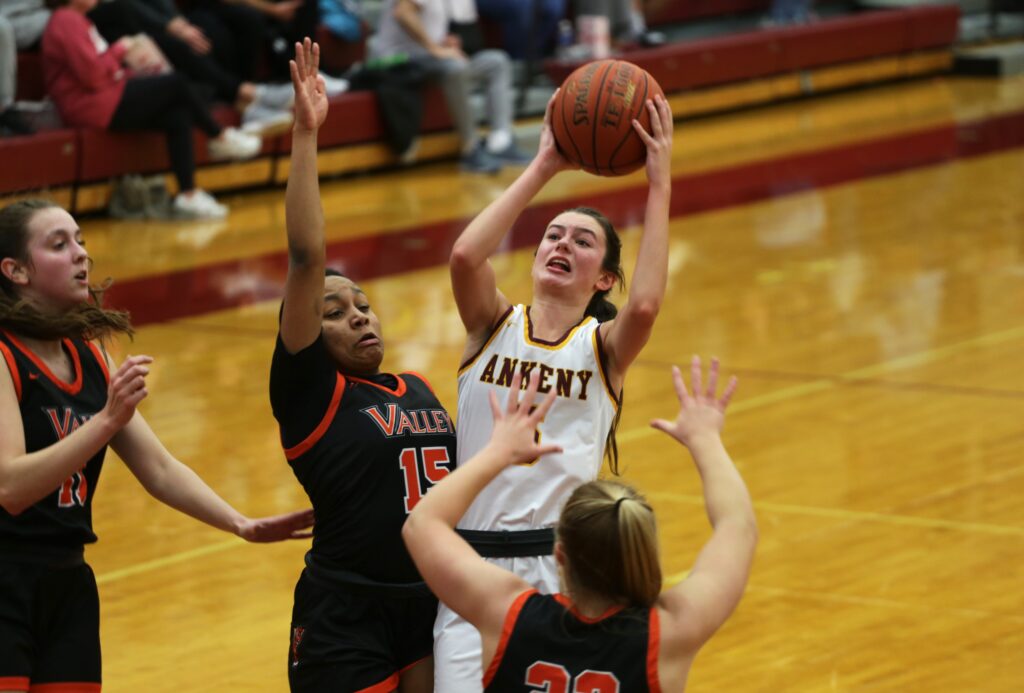 There wasn't much that Ankeny girls' basketball coach Dru McAnelly could say to his team following the Hawkettes' 67-36 loss to visiting Valley in their regular-season finale on Friday.
"Not that we ever want to have this feeling again, but we'd much rather have it tonight than eight days from now," said McAnelly. "If this happens eight days from now, our season is over and our goals are down the drain. So we've just got to flush it and move on."
Elise Jaeger made seven 3-point goals and scored 30 points as ninth-ranked Valley finished 9-7 in the CIML Conference and improved to 13-8 overall. The Tigers snapped a two-game losing skid while ending No. 12 Ankeny's three-game winning streak.
The Hawkettes' records dropped to 6-10 and 11-10. They will host Waukee Northwest in a Class 5A regional semifinal on Feb. 18.
"Obviously, this is not the momentum we wanted going into the postseason," said Ankeny guard Jenna Pitz, whose team had lost at Valley, 41-38, on Jan. 3. "But we've got a week or so to kind of recover and get our minds back in it. This win would have been nice, but we've got bigger things ahead."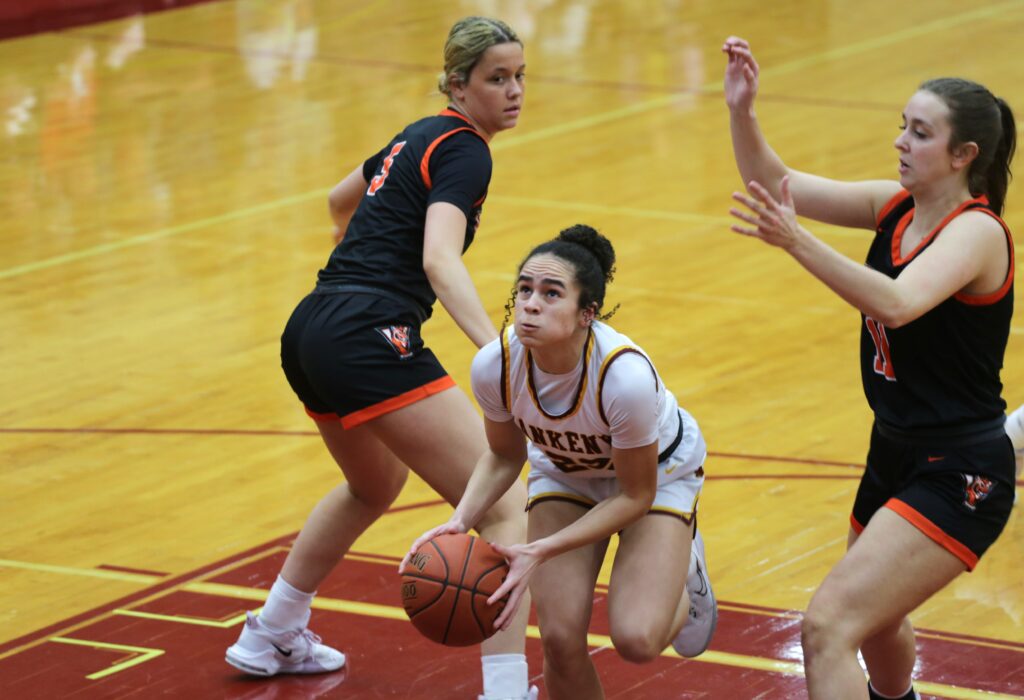 Ankeny simply had no answers for Jaeger, a junior post player who went 7-of-13 from behind the arc. She also had 14 rebounds and two steals.
"She was lights out tonight," Pitz said. "She definitely had a big impact on the game. We've got to adjust better, but when somebody is that hot, it's hard to stop them."
Jaeger scored eight points in the first quarter as Valley jumped out to a 13-6 lead. Teammate Brynne Katcher then had 11 of her 14 points in the second period as the Tigers extended their margin to 31-17.
Valley made five 3-pointers in the third quarter, three of them by Jaeger. The last one came as the shot clock was about to expire and gave the Tigers a 51-27 advantage after three periods.
Jaeger made two more treys in the fourth quarter and also converted a traditional 3-point play when she used her height to post up inside and scored while being fouled. Overall, the Tigers went 15-of-29 from 3-point range and got 10 assists from Elan Litt.
"It was her night," McAnelly said of Jaeger. "Every once in a while in athletics nights like this will happen. You can't really put your finger on why. There just isn't much that you can do."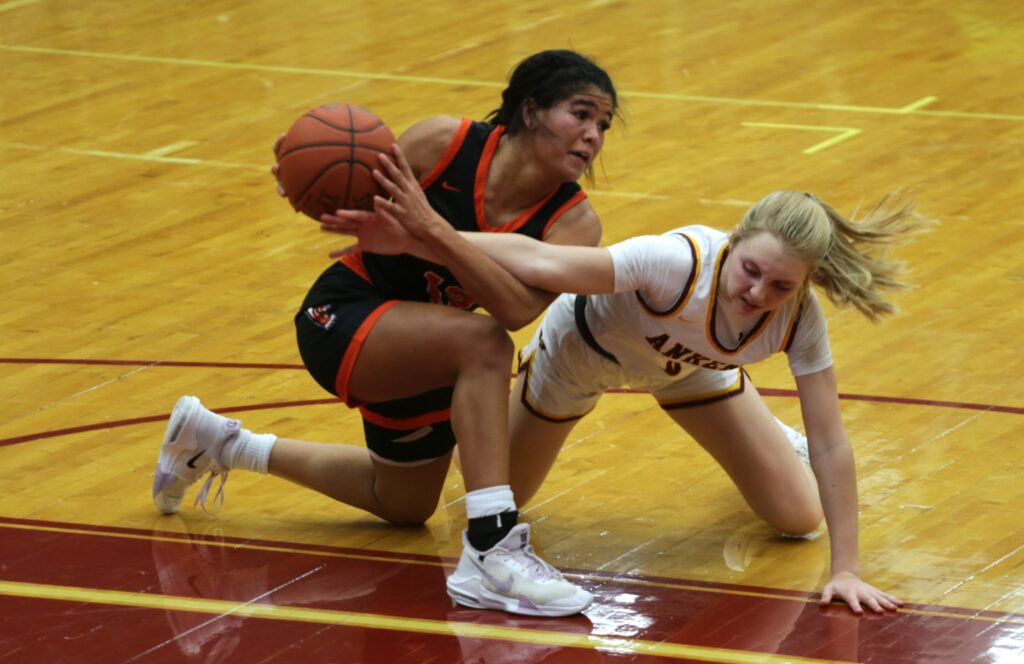 Last fall, Jaeger helped Valley's volleyball team to an upset over Ankeny in the Class 5A quarterfinals at the state tournament. At least Friday's loss didn't happen during tournament play.
"Whoever shows up in the postseason is going to make it the farthest," Pitz said. "We just have to come back and get ready to go."
Savannah Gage led Ankeny with 11 points. Pitz chipped in nine, and Jayla Williams added seven.
The Hawkettes will now focus on Waukee Northwest–a team they defeated twice during the regular season. If they can do it again, they would likely have to play at No. 5 Davenport North in the regional final on Feb. 21.
"We're definitely happy with (our draw)," Pitz said. "There's a lot of good teams out there, especially the CIML. We know it's tough. We've got to obviously show up and beat Northwest the first round and then after that we've got to get ready to go to Davenport. Our goal all season has been to get to Wells (Fargo Arena), and that's what we've been working for. We don't want to throw that away now."