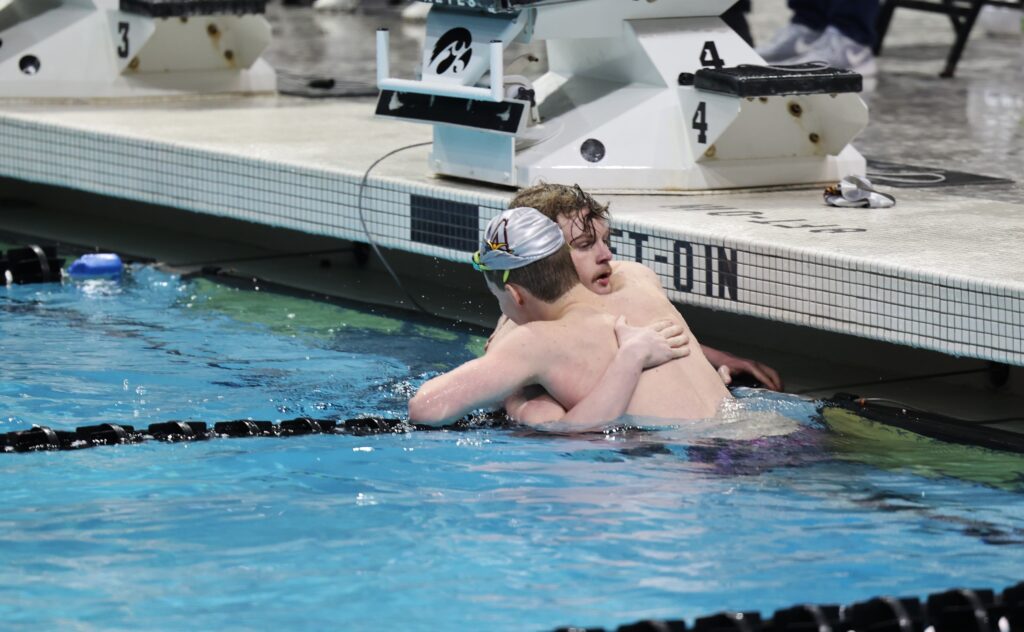 Ankeny swimmer Lance Swanepoel called his shot a week ago.
After winning the 100 butterfly at a district meet in 48.75 seconds, Swanepoel said that a time of 46.8 was calling his name for the state meet.
On Friday night during the preliminaries of the state meet at the University of Iowa's Campus Recreation and Wellness Center in Iowa City, the senior accomplished his goal. Swanepoel smashed the state record by posting a time of 46.89 seconds.
The previous mark of 47.84 was set by RJ Hemmingsen of Council Bluffs Lewis Central in 2014.
Swanepoel will try to defend his state title in the butterfly on Saturday, when he will also seek his first crown in the 50 freestyle. He posted the fastest qualifying time in that event as well (20.33), just .15 seconds shy of the state record of 20.18 that was set by Bettendorf's Charlie Bunn in 2020.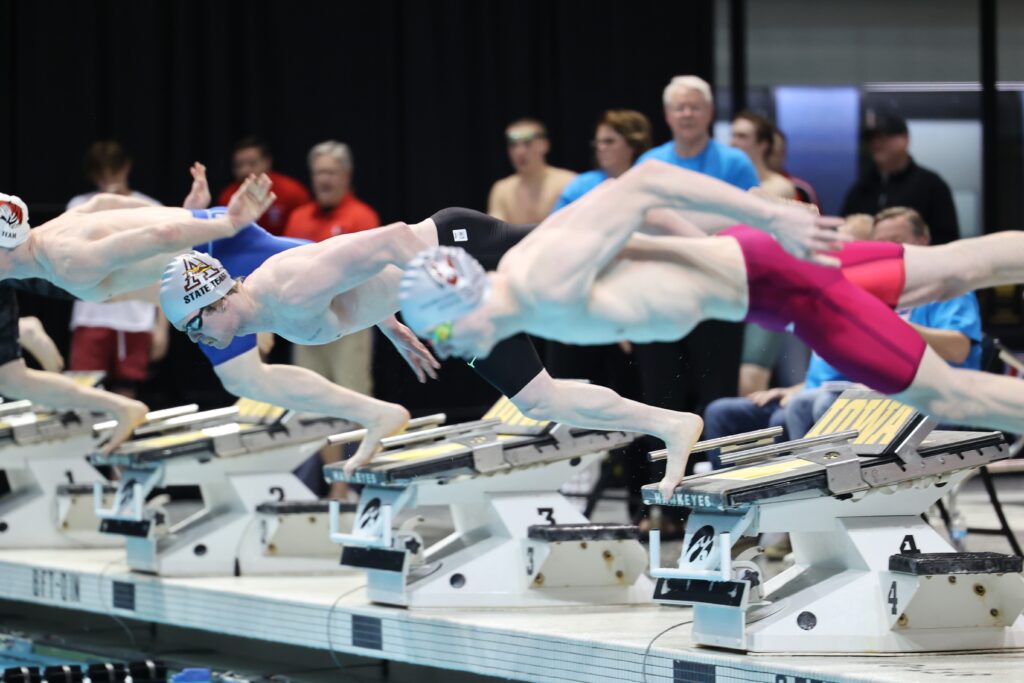 Swanepoel has already earned automatic all-American honors in both events.
"We're very happy," said Ankeny coach Justin Crouch. "It was mostly a good day. We had some really great swims. We had a few near misses in the consolations, but our relays are looking up."
Swanepoel will be joined in the "A" final of the butterfly by his teammate, Owen Schwebach. The junior posted the fourth-fastest qualifying time of 50.16.
Another Ankeny swimmer, Brock Peterson, qualified for the "B" final. The sophomore posted a time of 52.15.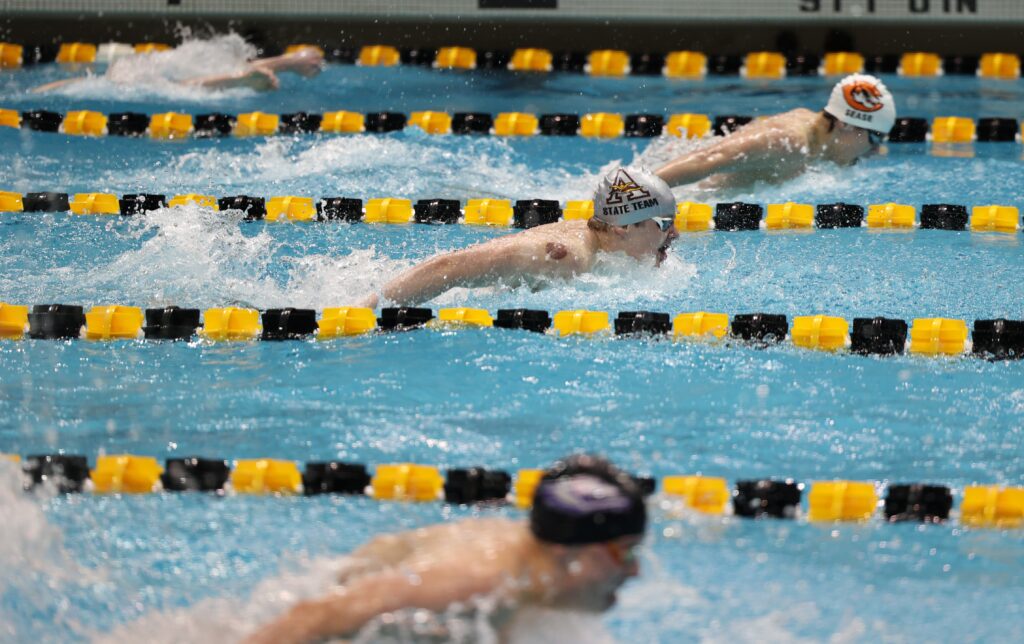 Peterson also qualified for the "B" final in the 100 backstroke. He was clocked in 53.21 in that event.
The Hawks will also compete in all three relays on Saturday.
"The job is only half done," Crouch said. "The boys are focused and hungry for more."
Here are the rest of Ankeny's results from Friday's preliminaries: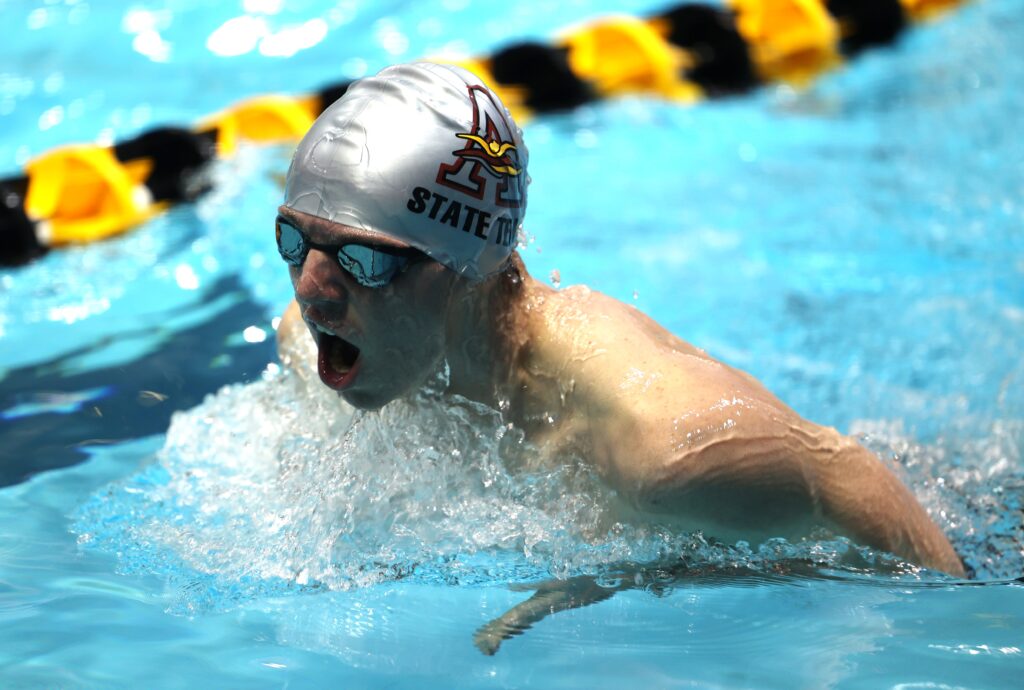 200 individual medley: Calvin Howard, 1:59.29 (18th); Finn Stukerjurgen, 2:00.05 (19th).
50 freestyle: Owen Evans, 22.28 (23rd).
100 freestyle: Evans, 48.43 (18th); Howard, 48.46 (19th).
500 freestyle: Stukerjurgen, 4:53.09 (20th).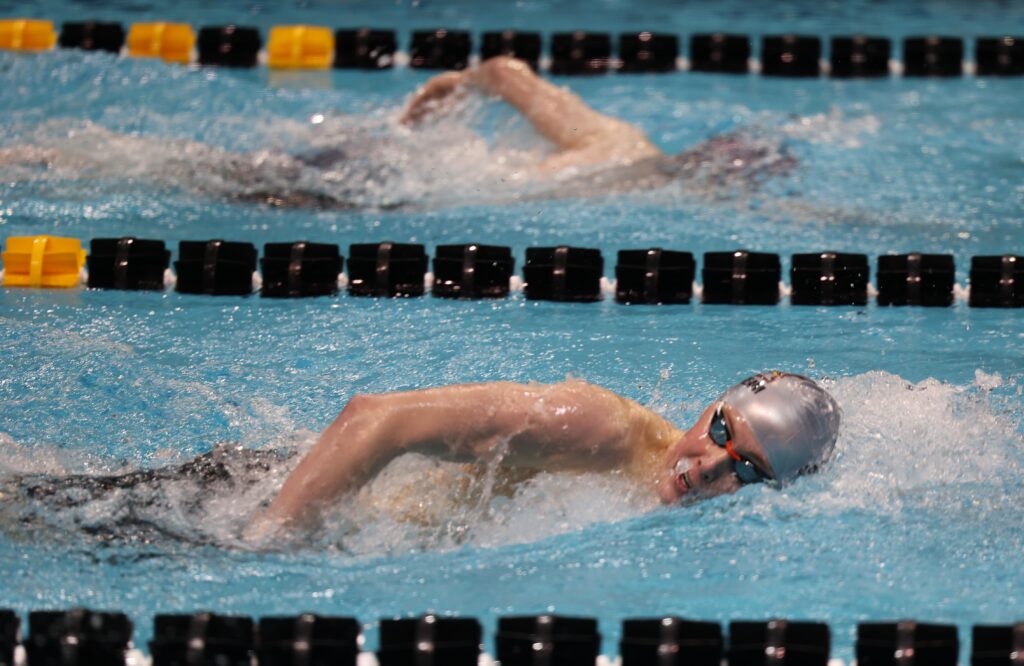 100 backstroke: Andrew Law, 57.16 (30th); Roe Denny, 57.28 (31st).
100 breaststroke: Nicholas Robie, 1:02.37 (30th).