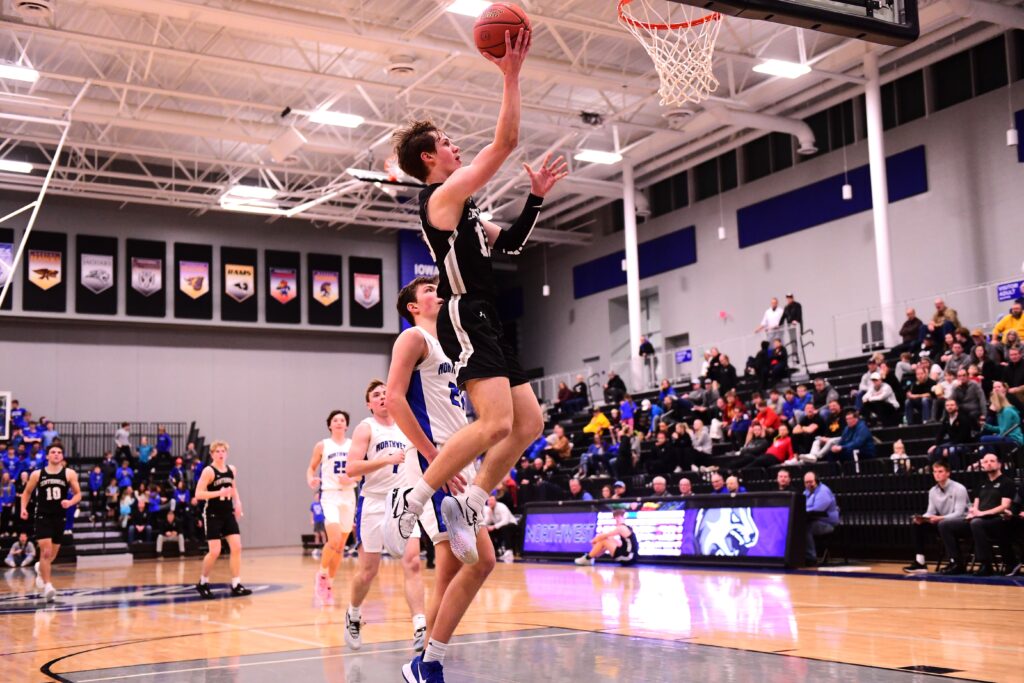 With a five-game winning streak, the Ankeny Centennial boys' basketball team entered Friday's showdown at Waukee Northwest with a whole lot of confidence.
After dropping a 74-48 decision to the third-ranked Wolves, the No. 6 Jaguars will have to regroup.
"We just didn't have a good shooting night," said Centennial coach Bob Fontana. "The whole difference in the game was they went 11-of-22 from 3-point range, and we went 4-of-22. That's a 21-point difference in a 26-point loss."
The win allowed Northwest to tie No. 2 Waukee for the CIML Conference title. The Wolves finished 14-2 in the league and improved to 18-4 overall with their fifth straight victory.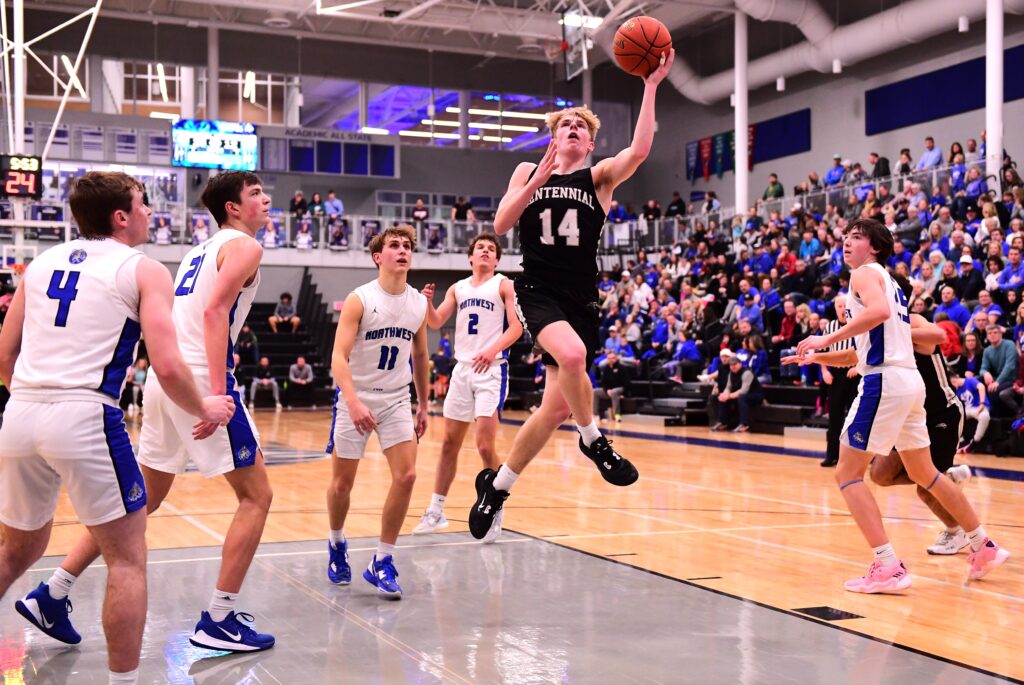 Centennial's records dropped to 9-6 and 14-6. The Jaguars will play their final conference game at Johnston on Thursday.
Northwest jumped out to a 23-8 lead at the end of the first quarter. Centennial closed the gap to 36-24 at halftime before the Wolves pulled away in the final two periods.
"We couldn't throw it in the ocean in the second half, and they were knocking down shots from NBA range," Fontana said.
Luke Winkel led the Jaguars with 14 points and six assists. Drew Schreurs had 12 points and four rebounds, while Nick Vaske added nine points.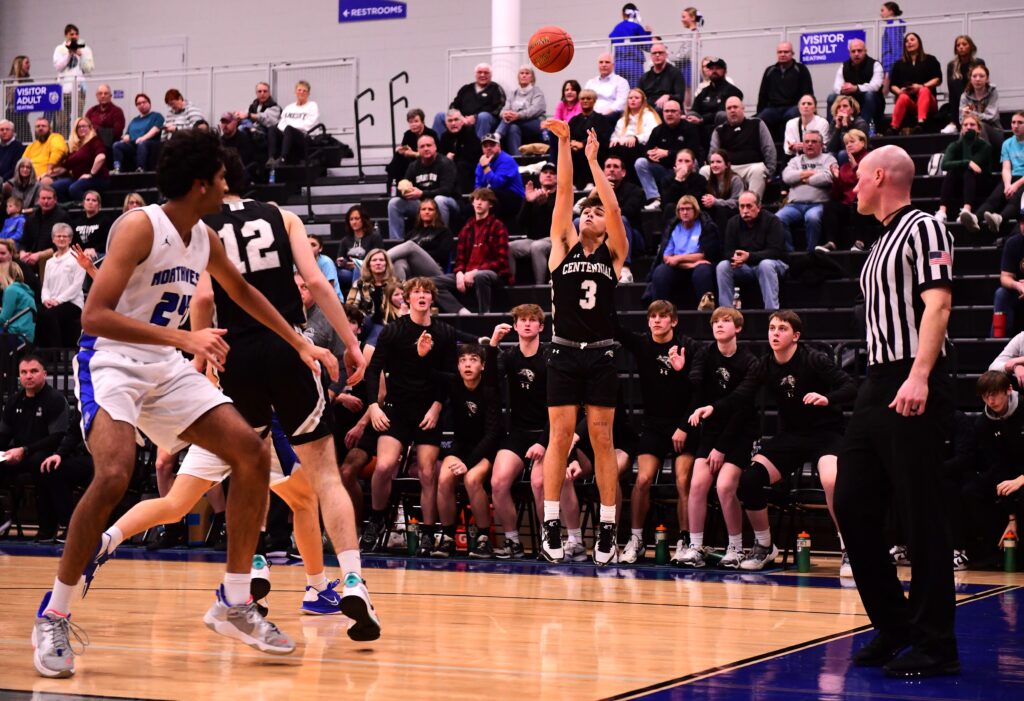 Evan Bryan grabbed seven boards in the loss. Chase Schutty blocked five shots.
"Chase did a nice job of defending inside," Fontana said. "They didn't hurt us around the rim; they hurt us from distance. If they play like that tonight, I don't know who is going to beat them."
The Wolves shot 52.9 percent from the field (27-of-51). Iowa recruit Pryce Sandfort went 5-of-9 from behind the arc and scored 28 points, grabbed 11 rebounds and dished out five assists.
Grant Tigges added 14 points and eight rebounds.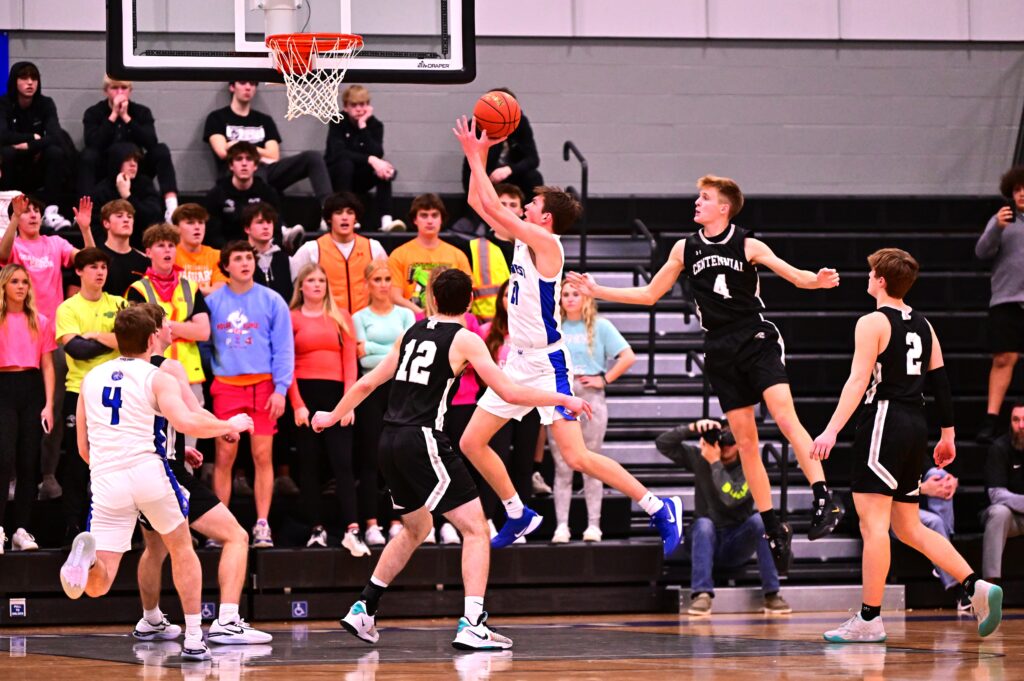 "Sandfort was Sandfort, but we held (Cade) Kelderman to eight (points)," Fontana said. "What hurt was that they had some role players who hadn't scored much in the last four or five games who had 12 points between two guys."
The Jaguars simply couldn't match Northwest's offensive production.
"We only had seven turnovers and the free-throw line difference was plus-one them," Fontana said. "They outrebounded us, but a lot of that was because of our missed shots."