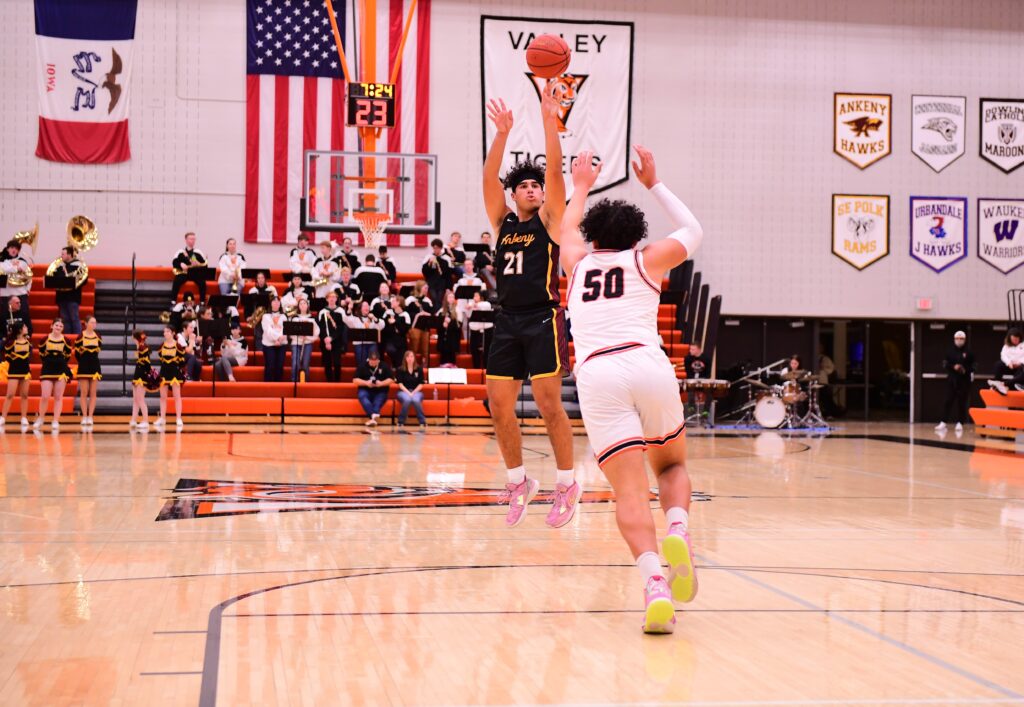 The Ankeny boys' basketball team got a much-needed victory on Saturday.
The Hawks snapped a five-game losing skid with a 69-65 win over Linn-Mar (Marion) in a non-conference game at Valley.
"It was a good win for the guys after a tough loss Friday night (to Valley)," said Ankeny coach Brandt Carlson, whose team improved to 7-14 on the season.
Ankeny jumped out to a 22-12 lead at the end of the first quarter and held a 39-27 advantage at halftime. Linn-Mar closed the gap to 53-46 after three quarters and then pulled even closer in the final period, but the Hawks held on.
The Lions dropped to 7-12 on the season.
"It was a good team win," Carlson said.
Carson Johnson made four 3-point goals and scored 20 points to lead Ankeny. Lio Aguirre had 18 points, Cash Schoolen chipped in 13, and Devon Akers added eight.
"Lio, Cash and Carson really attacked offensively which helped give us a good start to the game and sustained momentum throughout the contest," Carlson said. "We had good contributions from Devon and Jamison (Patton) in moments throughout the game on both ends of the floor as well."
Jackson Severson led Linn-Mar with 22 points and five assists. Davis Kern had 16 points and 10 rebounds.
Ankeny will host a non-conference game against Des Moines Hoover (12-7) on Tuesday. It will be the Hawks' regular-season finale.