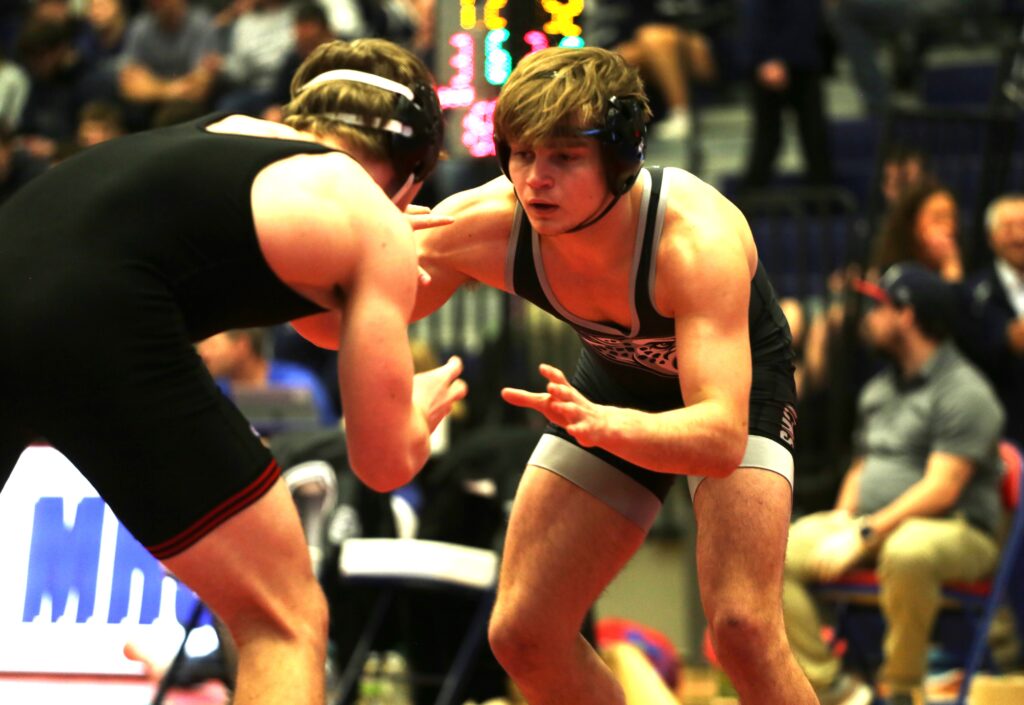 Junior Ari Ehlts is one of 12 state qualifiers for the Ankeny Centennial wrestling team. He helped the Jaguars to a second-place finish in a Class 3A district tournament on Saturday at Marshalltown.
The ninth-ranked Ehlts pinned his way to the 160-pound title, capped off by a fall over Gerald Norton of Cedar Falls in 3 minutes 38 seconds. He will take a 33-12 record into the state tournament, which begins on Wednesday night at Wells Fargo Arena in Des Moines.
Ehlts is seeded eighth and will receive a bye into the first round. He will face the winner of a preliminary match between ninth-seeded Norton (29-12) and No. 24 seed Brendan Smith of Dallas Center-Grimes (24-16).
Here is some inside info on Ehlts:
Congratulations on winning the district title. Were you pretty confident that you could win your bracket?
Yes, I was confident going into it. I was the No. 1 seed, but I knew I still had to go out there and prove it to people.
You recorded three consecutive falls in the tournament. Did you expect to win it in such dominant fashion?
I was thinking my last match would've been a little more difficult since he was ranked, but I knew that if I could ride him I could get the fall.
Do you have a favorite move or pinning combination that you like to use?
I like to get my legs in and start trying to get an arm for a bar, then I usually have a couple of moves I do from there.
You had a long break between matches due to the new format of the tournament. Was it difficult to remain loose and focused during those long breaks?
I usually do struggle with staying loose, but I think just getting up and stretching or using the massage gun can really loosen you up and get you ready to go.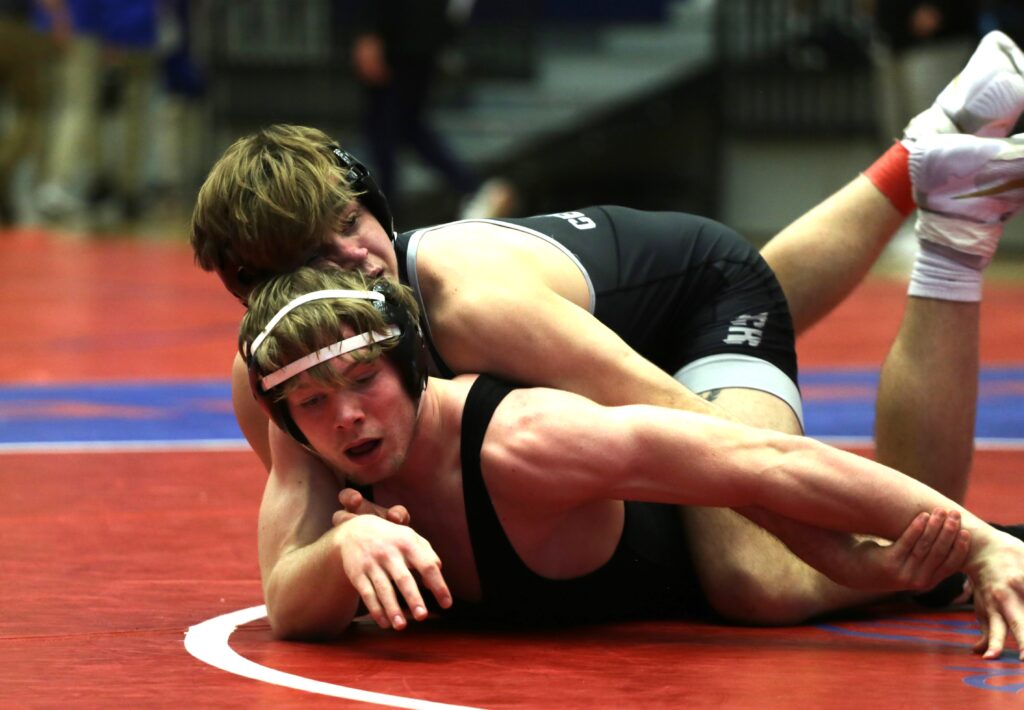 What did you think of your team's performance? Were you surprised that 12 of your 14 wrestlers qualified for state?
Honestly, I had total faith that most of my team would get there. We'd put in the work together, and I knew everyone who went had a chance to qualify in a district like that.
What are your individual goals for the state tournament?
I want to get on the podium, and I think my performance (on Saturday) proves I belong there and can make it.
Do you think you'll be nervous when you take the mat for your first match?
You're always going to be nervous before matches, but listening to Kyven Gadson speak to the team has taught me to be comfortable with the work I put in and realize I do belong there.
One of your teammates, Cael Wiener, is now a four-time state qualifier. Has he offered any advice as far as what to expect from the atmosphere at Wells Fargo Arena?
Wiener's advice to me was to just go out there and enjoy it, and not to get nervous because it's a bigger stage. It's no different than any other mat you've wrestled on, just with a few extra spectators.
Who do you think is the wrestler to beat in your bracket?
The wrestler to beat would definitely be (top-seeded Damarion) Ross from Fort Dodge. I haven't gotten a chance to wrestle him this year, but I'd love the competition and I think I'd be a different type of matchup for him. (If the seeds hold up, the two of them would meet in Thursday's quarterfinals).
What is the team's goal? Do you think the Jaguars can place in the top 10?
I absolutely think we can place in the top 10 with how many we've qualified.
Did you watch the Super Bowl? And if so, who were you rooting for?
Personally, I'm not a fan of the Chiefs, but the Eagles knocked my Giants out of the playoffs so I was cheering for Kansas City.