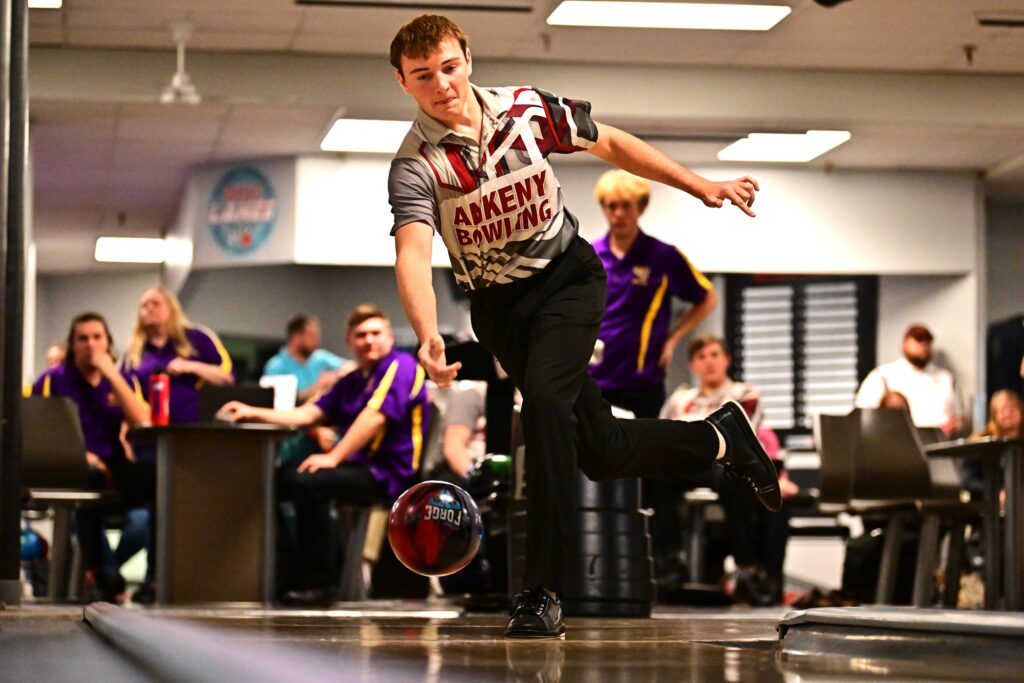 The Ankeny bowling teams closed out their season this week with seventh-place finishes in a Class 3A state qualifying meet at Wayward Social in Marshalltown.
The Hawks competed in a district meet on Tuesday and posted a total of 2,579. That's an average of 172 for the 15 bakers games.
Ankeny bowled a 203 in its sixth bakers game. The Hawks had their highest score, a 209, in their final game.
The Hawkettes, meanwhile, posted a score of 1,967 in the regional meet on Monday. That's a 131 average.
The Ankeny girls bowled a 191 in their 12th bakers game.
"As a coach, you have to be proud of the fight the kids put up," said Ankeny coach Lane Richtsmeier. "They didn't give up until the very end."
Waterloo West swept the team titles. The Wahawks won the boys' crown with a total of 3,145, while Marshalltown used a late rally to place second with a score of 2,952.
The Bobcats edged Linn-Mar (2,923) and Cedar Falls (2,912) for the runner-up spot. The top two teams and top eight individuals in both the boys' and girls' meets qualified for state.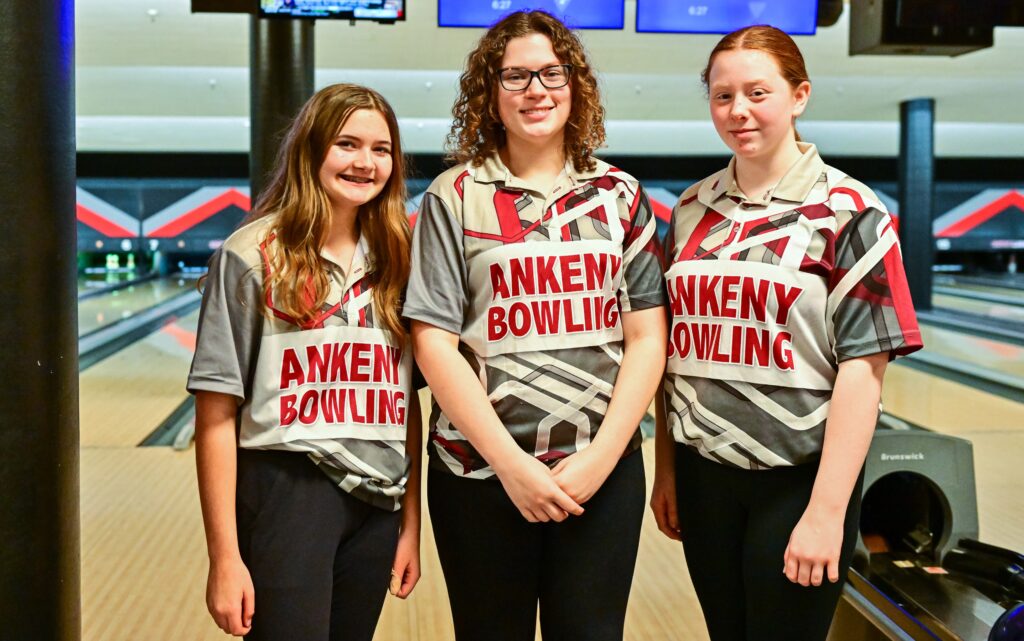 Waterloo West was the girls' champion with a total of 2,816. Dubuque Senior was second with a 2,762, finishing 49 pins ahead of Linn-Mar.
Olivia Harris led the Hawkettes in the individual competition with a three-game series of 455. She bowled a 202 in her opening game.
Alexa Auderer had a 406 total, Marissa Larson-Minar rolled a 398, Kali Ogg bowled a 363, Lydia Boehlert had a 342, and Brooklyn Dietz added a 323.
Mackenzie Lang of Dubuque Senior posted a 679 total to win the girls' title. She was followed by a pair of Waterloo West bowlers, Sydney Wilson (654) and Ainslee McConaughy (652).
Jacob Nickey of Cedar Falls won the boys' crown with a score of 708. His teammate, Matthew Edler, was second with a 687.
Ben Horner led the Hawks with a 606 series. He was in 10th place after bowling a 219 in his first game.
Chase Jordan rolled a 218 in his final game to finish with a 592 total. Sam Tigges bowled a 588 total, Jay Miller had a 567, Jackson Roberts posted a 524, and Andrew Reyna added a 523.
"They really have grown and improved from the start of the season," Richtsmeier said of his team. "I'm not disappointed in their performance, so they shouldn't be disappointed in their performance either."