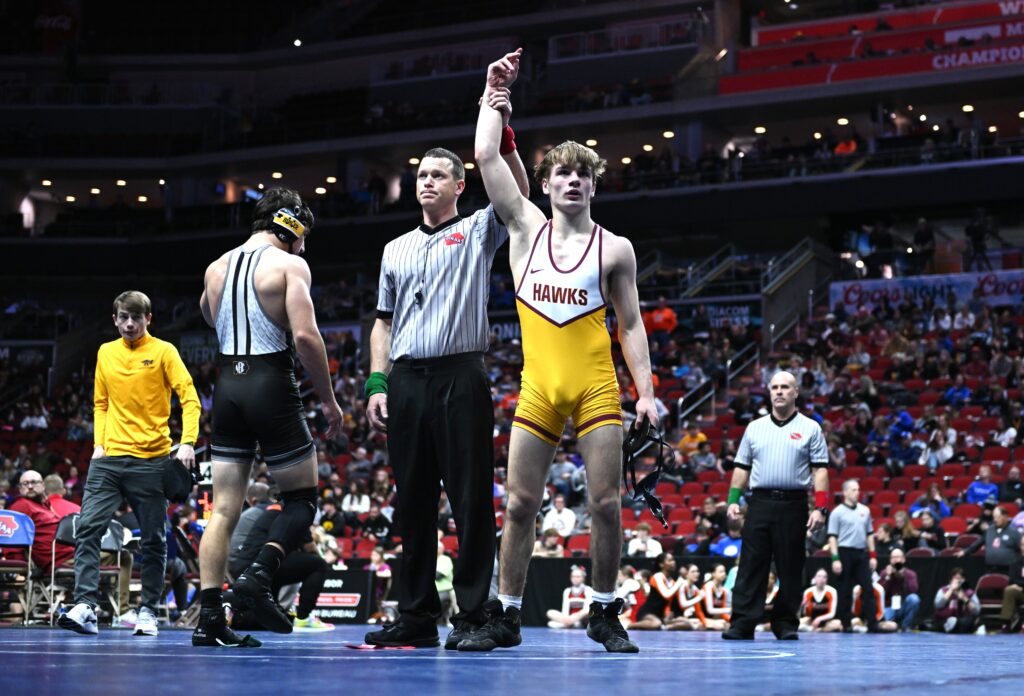 In each of the last two seasons, Ankeny wrestlers Ben Hansen and Jace Anderson couldn't advance past the quarterfinals of the Class 3A state tournament.
On Thursday night at Wells Fargo Arena, the duo smashed through that hurdle in impressive fashion.
The third-seeded Hansen posted a 6-2 decision over No. 6 Trevor Oberbroeckling of Southeast Polk in a quarterfinal match at 138 pounds. The junior raised his record to 38-7.
"It's my first time (to the semifinals), so it's nice," said Hansen.
Hansen had posted an 8-3 decision over Oberbroeckling on Jan. 26.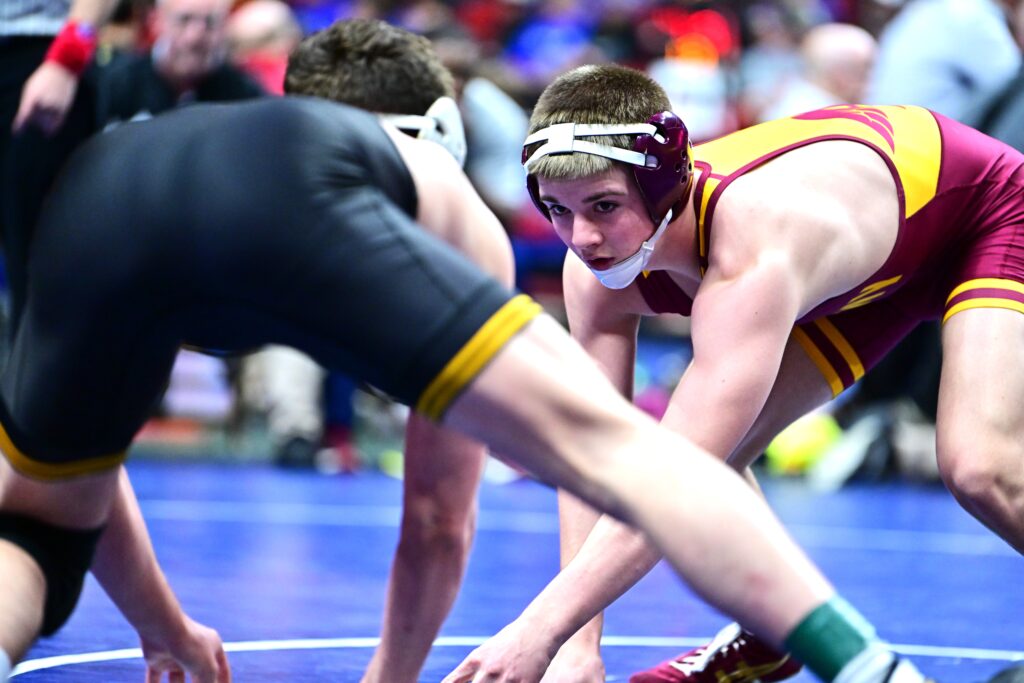 "We've wrestled twice before, so I knew it was going to be good because it was pretty close both times," Hansen said.
Shortly thereafter, the No. 2 Anderson advanced to the semifinals with a 7-1 decision over No. 10 Ethan Bibler of Waverly-Shell Rock at 152. The senior improved his mark to 33-3.
"That was a good, smart match," Anderson said. "I got a takedown in each period and put on a hard ride."
Anderson had posted an 11-3 major decision over Bibler at the Battle of Waterloo on Dec. 17.
"I knew this match would be tougher than the last time we wrestled, but I knew he couldn't wrestle with me if I wrestled my match and my pace," Anderson said.
Ankeny is tied with Ankeny Centennial for sixth place with 65.5 points after the first two days of the tournament. The Hawks and Jaguars both trail Johnston by just one point for fifth place.
Waverly-Shell Rock leads the tournament with 101 points. Southeast Polk is second with 85.5 points, followed by Bettendorf with 77.5 and Linn-Mar (Marion) with 73.
Ankeny has five wrestlers still alive in the consolation bracket, including Truman Folkers at 113 and Will Hinrichs at 220. They both lost in the quarterfinals on Thursday.
The No. 7 Folkers dropped a 13-5 major decision to No. 2 Jake Knight of Bettendorf. Folkers (34-12) got the first takedown of the match before Knight rallied.
"I knew I could get in on his legs," Folkers said. "I just had to finish."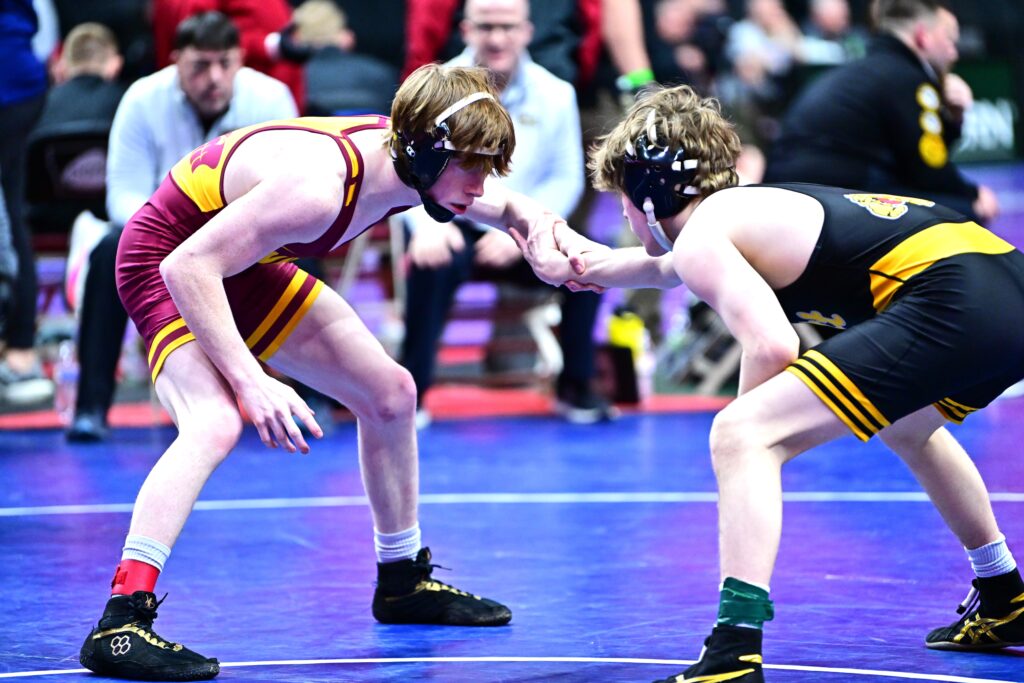 The No. 9 Hinrichs became the latest victim of No. 1 Ben Kueter of Iowa City High, who appears to be on his way to a fourth consecutive state title. Kueter pinned Hinrichs (36-8) in 12 seconds after he needed just 14 seconds to record a fall in his previous match.
Ankeny's Ben Walsh at 106, JJ Maihan at 120 and Xander Kenworthy at 182 each won a pair of consolation matches on Thursday to remain alive. Teammates Perez Perez at 126 and Cade Bennethum at 195 were both eliminated.
Anderson will face No. 3 Grant Kress of Linn-Mar (35-3) in Friday's semifinals. He has defeated Kress by one point in each of the last two state tournaments.
"I just need to wrestle my match and try to break the match open early, and the rest will take care of itself," Anderson said.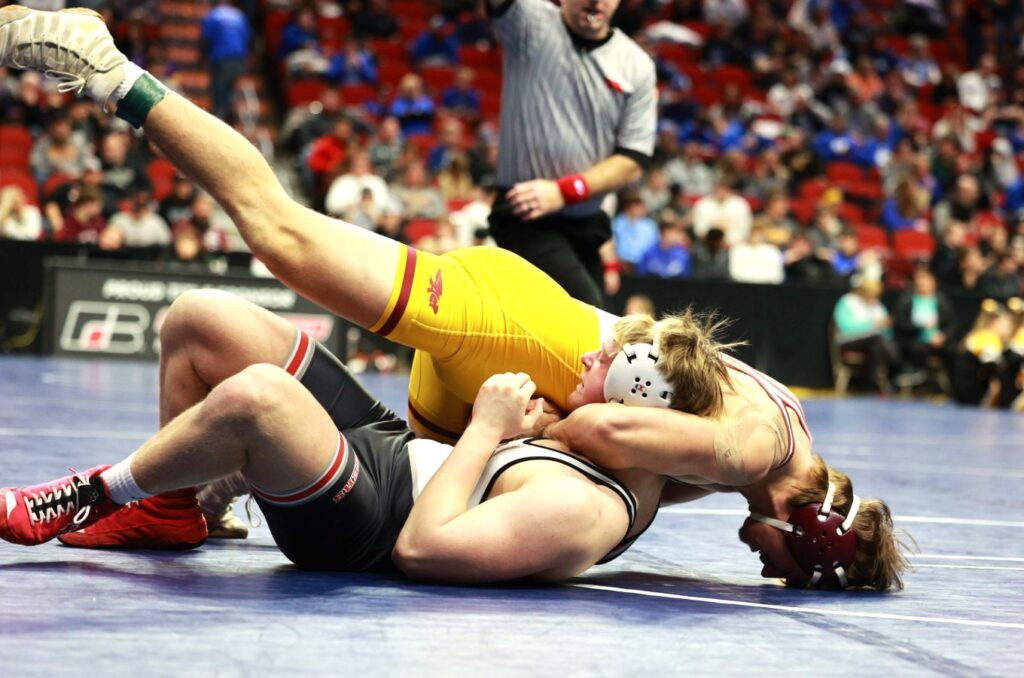 Hansen will meet No. 2 Kane Naaktgeboren of Linn-Mar (37-2) for the second time this season.
"I wrestled him once before, and he took it to me on top," Hansen said. "I've got to improve on the bottom for sure."
Folkers will face No. 11 Cody Vandermark of Centennial (41-12) in Friday night's blood round. The No. 10 Kenworthy (31-11) will meet No. 6 Zach English (37-6) in another Hawk vs. Jag matchup with a top-eight finish on the line.
"I just know that I need to work on my offense more and take the match to him instead of waiting for him to shoot," Folkers said.
Here are the match-by-match results from Thursday night: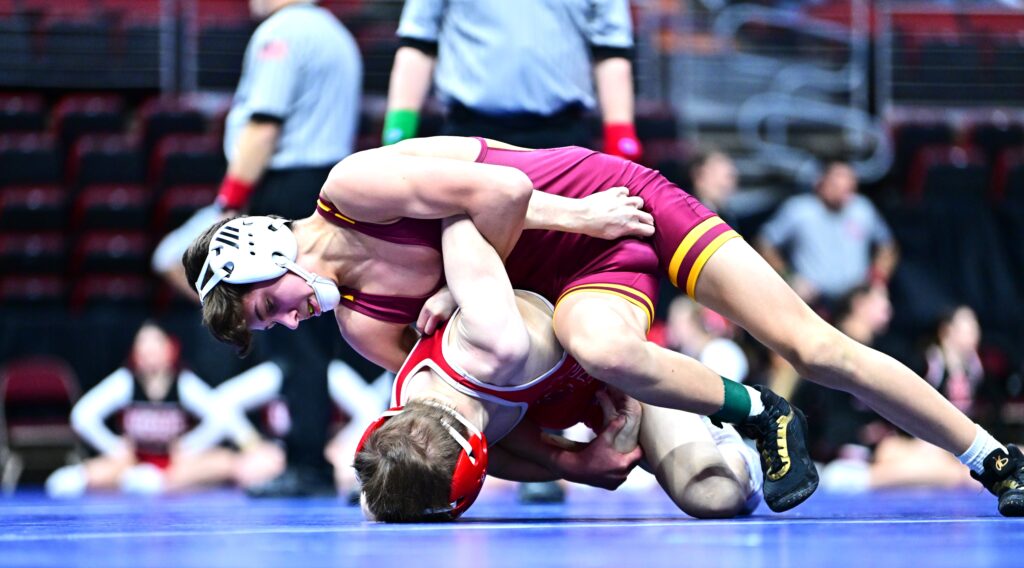 106: Ben Walsh beat Hayden Ulloa (N. Scott), 12-4; pinned Connor Stickrod (Spencer), 1:43.
113: Truman Folkers lost to Jake Knight (Bettendorf), 13-5.
120: JJ Maihan pinned Noah Swigart (Fort Madison), 2:35; beat Alex Hornyak (Waverly-Shell Rock), 5-2.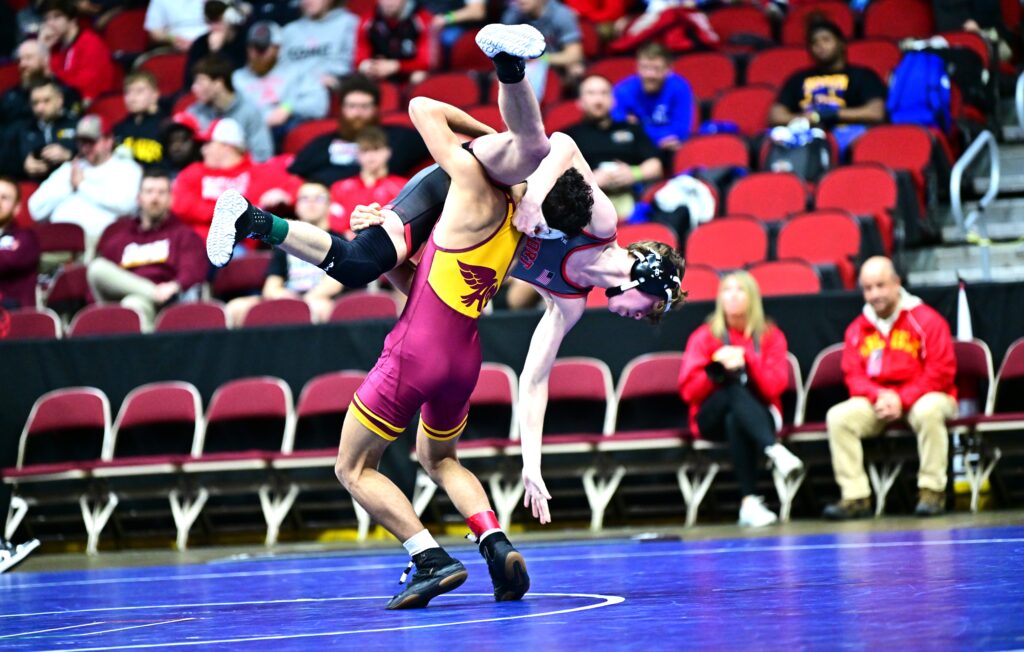 126: Perez Perez was pinned by Ryan Young (Indianola), 2:41.
138: Ben Hansen beat Trevor Oberbroeckling (S.E. Polk), 6-2.
152: Jace Anderson beat Ethan Bibler (Waverly-Shell Rock), 7-1.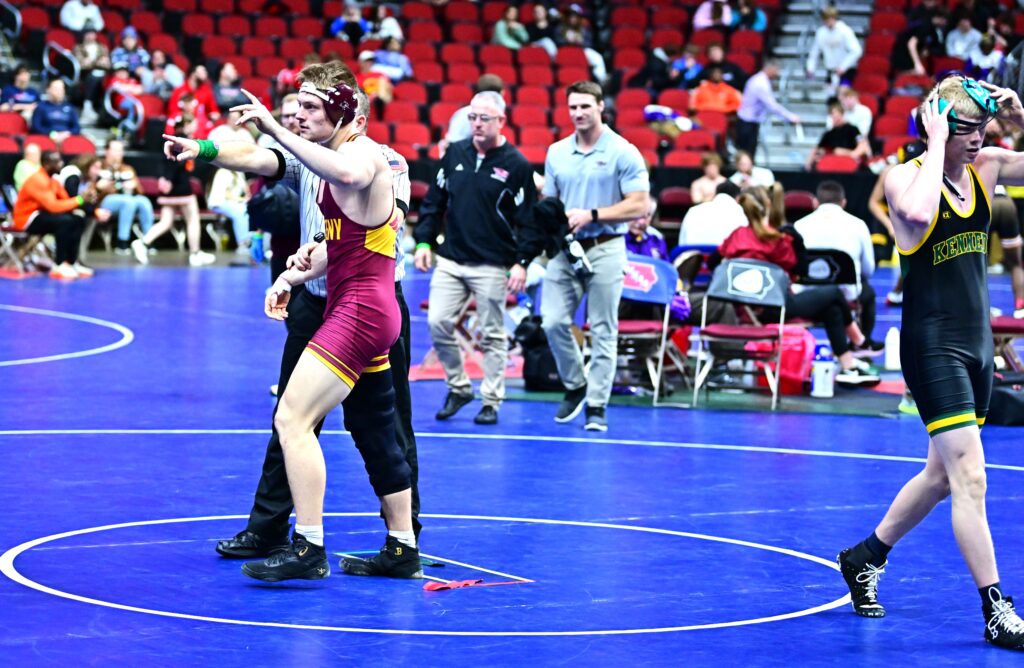 182: Xander Kenworthy pinned Jordan Twitty (CRK), 1:16; beat Ben Brushaber (DC-G), 7-2.
195: Cade Bennethum pinned Ian Bohnenkamp (CF), :29; lost to Vincenzo Lima (I.C. Liberty), 8-5.
220: Will Hinrichs was pinned by Ben Kueter (ICH), :12.