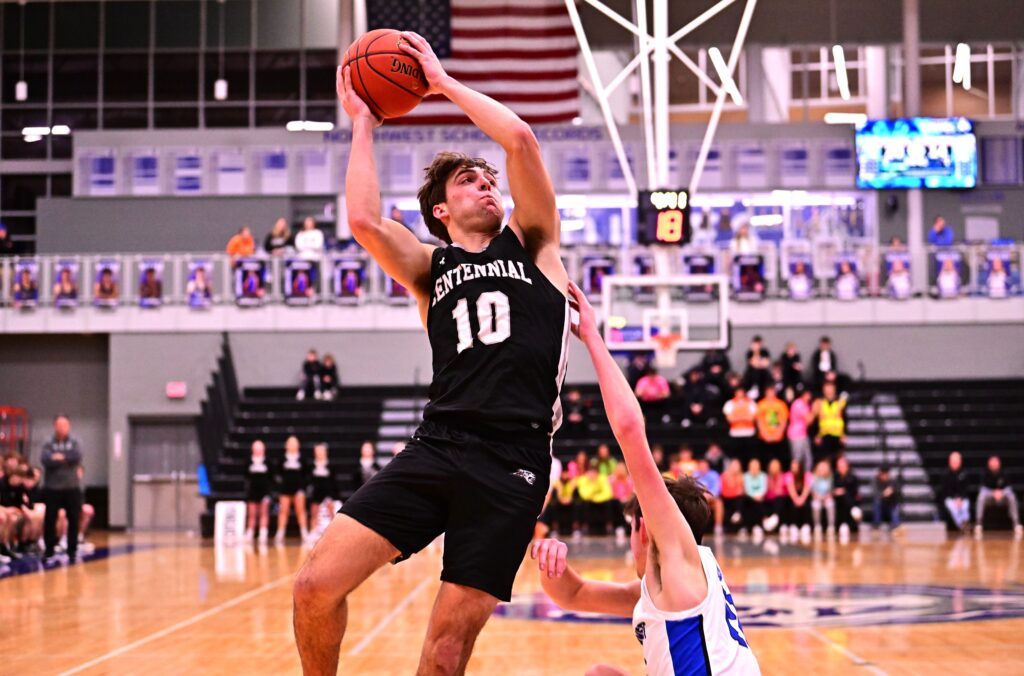 The eighth-ranked Ankeny Centennial boys' basketball team closed out the regular season on Friday with a 53-46 loss at Johnston.
The Dragons pulled away from a tie in the last 4 minutes to earn their third straight win. They avenged an earlier 63-60 loss at Centennial in double overtime.
Johnston finished 7-9 in the CIML Conference and improved to 10-11 overall. The Jaguars' records dropped to 9-7 and 14-7.
"It was a tough road loss," said Centennial coach Bob Fontana. "We had a seven-point lead midway through the third quarter, but then Johnston went on a 9-0 run to close the period. And then, down the stretch, they made some plays and we didn't. I thought we had a few costly, untimely turnovers, and they made us pay for them."
Evan Bryan led Centennial with 18 points on 7-of-11 shooting. Luke Winkel added 13 points on 6-of-14 shooting.
However, the rest of the Jaguars went a combined 5-of-23 from the field (21.7 percent). Only three other players scored.
"We've got to get some more guys scoring for us," Fontana said. "Johnston did a nice job defensively, and we probably needed to make some better decisions with the ball."
Centennial attempted more than half of its shots from behind the arc, going 6-of-25 from 3-point range. The Jaguars attempted just four free throws on the night.
"They let us play, and it was a very physical game," Fontana said. "We didn't shoot it well from distance–you've got to shoot better than 24 percent from 3. But I thought at times we settled when we could have been attacking the rim."
Nick Vaske grabbed eight rebounds in the loss. Winkel had six boards.
Nathan Ruisch made 6-of-9 3-pointers and had 18 points to lead Johnston, which had won its previous two games by a combined 65 points. Samuel Tornabane added nine rebounds and four blocks.
"They're a very good team," Fontana said. "The last two weeks they've been playing the way everybody thought they would this season. I just thought we were sluggish at times. We weren't allowed to practice (Thursday when school was called off), and I don't know if that had anything to do with it."
The Jaguars will host a Class 4A substate semifinal against Iowa City West (11-9) or Cedar Rapids Prairie (5-15) on Feb. 24 at 7 p.m. West posted a 73-45 win at Prairie on Tuesday, but will have to beat the Hawks again on Monday in order to advance.
"I don't know if any draw is a good draw in 4A," Fontana said. "Iowa City West's record is very, very deceiving. Seven of their nine losses came when their second-best player didn't play, and all of those losses were by one to four points. It's not going to be an easy game by any means."