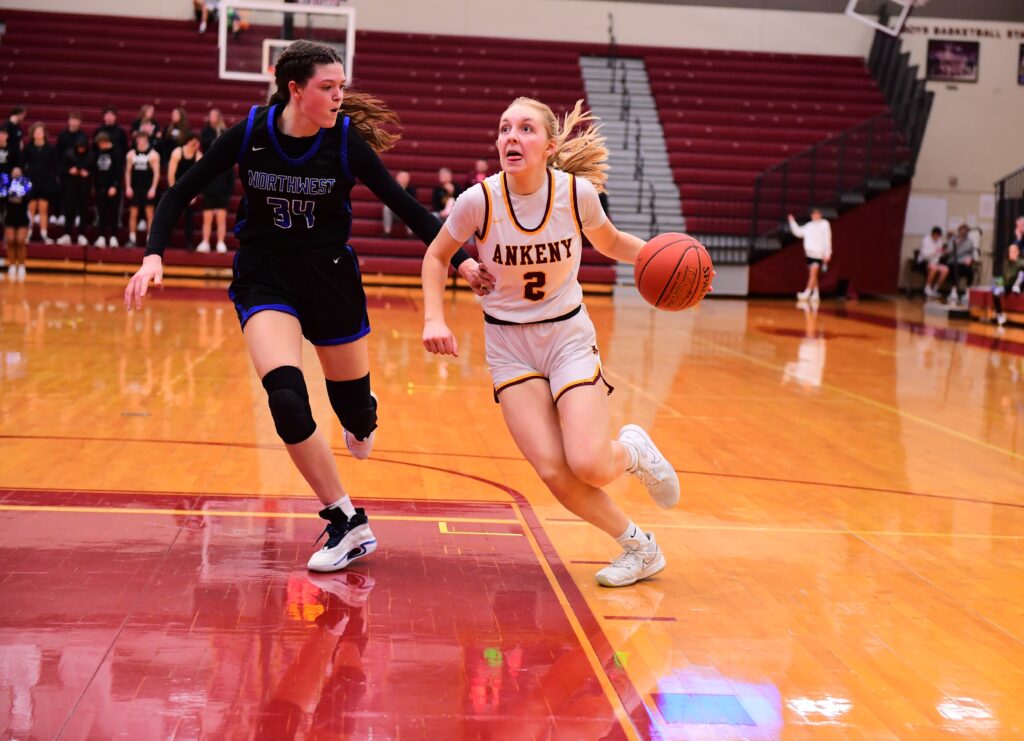 Sophomore guard Savannah Gage scored 22 points to lead the 12th-ranked Ankeny girls' basketball team to a 56-54 victory over visiting Waukee Northwest in a Class 5A regional semifinal on Saturday. She had 17 of her points in the first half.
Gage has helped the Hawkettes to a 12-10 record. She is averaging 16.3 points per game and leads the team with 29 3-point goals.
Here is some inside info on Gage:
Congratulations on the win over Waukee Northwest. What do you think was the difference in the game?
I think the difference in the game came down to who hit the big shots in the end. It went back and forth, but Jayla (Williams) hit a huge 3-pointer and Jenna (Pitz) hit multiple key free throws down the stretch. It was a great team win!
You had won the first two games against the Wolves by an average of nine points. Did you expect this game to be even closer?
I think we definitely expected them to be more prepared for us and come ready to play hard. It's the postseason and being in the same conference, we know each other's personnel and style of play.
Your team was coming off a tough 67-36 loss to No. 9 Valley one week earlier. Did you learn some things from that loss, or did you just have to flush that one and move on?
It was a little bit of both. You can learn and grow from every loss, but at the same time we knew that we just needed to flush it and focus on the postseason.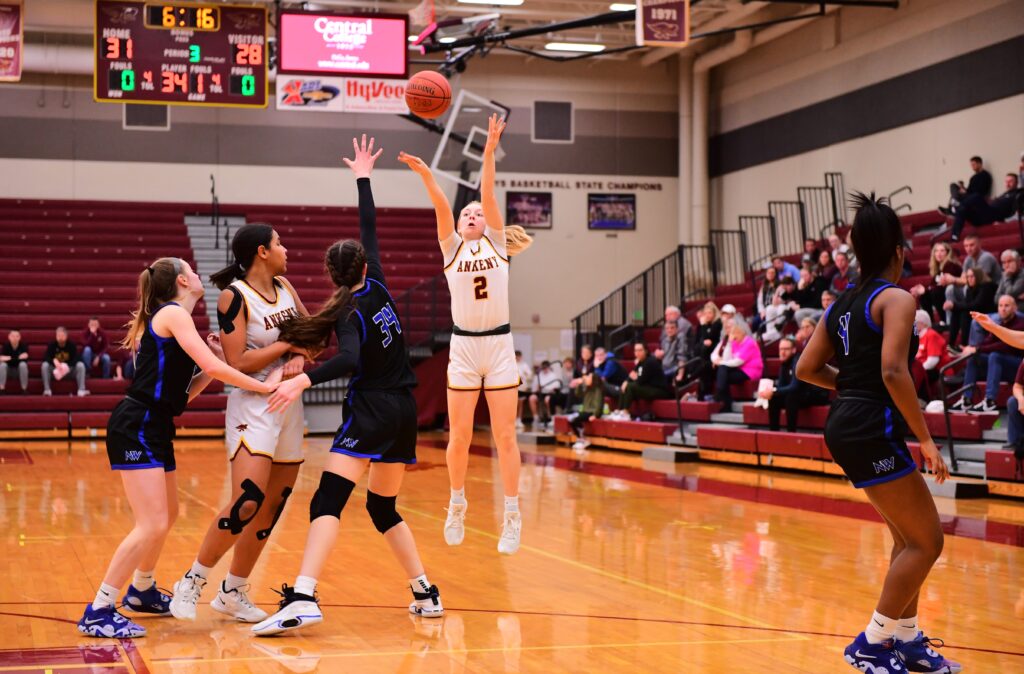 You finally missed a couple of free throws on Saturday after making 36 in a row over the previous 14 games–a streak that began with a game at Dowling Catholic more than two months ago. At what point did you realize that you had a long free throw streak going?
I didn't really realize I was on a free throw streak until I saw it in something that you wrote! I try not to focus on my individual stats and just play hard and do everything I can to help my team win.
I wasn't at the game on Saturday, so I didn't see your first miss. Did the ball just rim out, or did you miss it badly enough that you knew right away that it wasn't going in?
I thought it was going in based on how it felt, but it ended up rimming out.
Do you practice free throws a lot? Is that why you've been so successful, making 89.4 percent of your attempts (59-of-66)?
I do spend a lot of my time in the gym working on different aspects of my game, and free throws are a big part of that. I am working really hard on being the most complete player I can be and scoring consistently at all three levels.
Now your team will have to make the long road trip to eastern Iowa to face No. 5 Davenport North in the regional final on Tuesday. What have you learned about the Wildcats from your scouting report?
We have studied their film and system in practice. They like to play fast and physical, and they have some really talented players. We respect them as a team, and we know that they are going to give it everything they have just as we are.
You typically are assigned to guard the opposing team's best player. Does that mean you'll be seeing a lot of Journey Houston, who is averaging 18.9 points and 9.1 rebounds?
We know our matchups, and I think it's going to be a great game!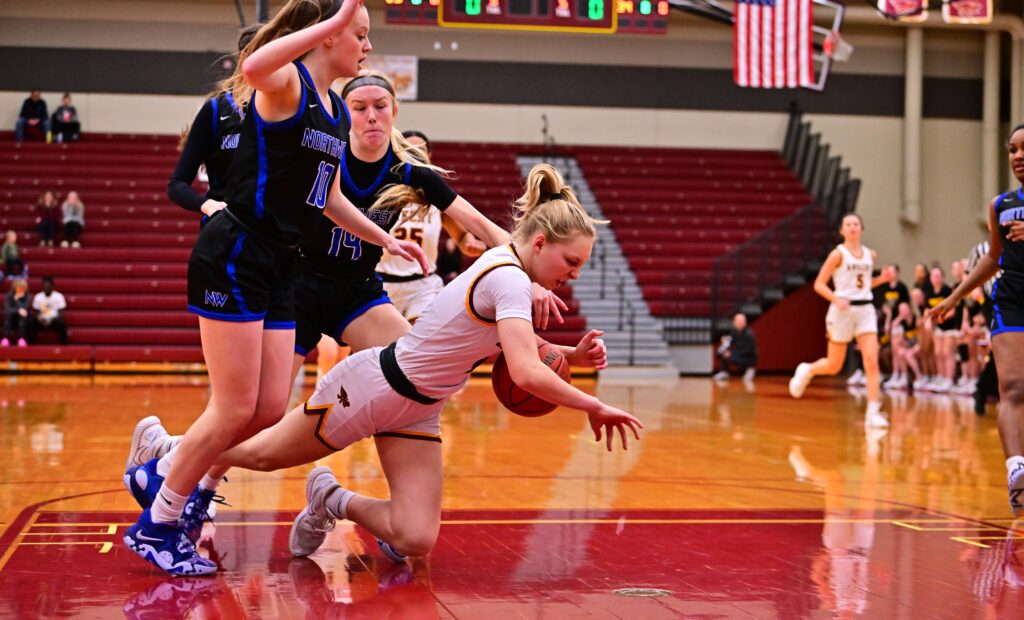 What do you think will be the keys to this game?
I think a few keys to this game are playing a complete 32 minutes, staying calm, disciplined, and focused on our game plan.
I know your team has been highly motivated to make it to the state tournament ever since you lost at Des Moines Roosevelt, 49-47, in last year's regional final. What would that mean to you to accomplish that goal?
It would mean everything to us to get to Wells Fargo (Arena). All of us have dreamed of that opportunity growing up playing basketball in Iowa.
Where are you at in the recruiting process? How many offers have you received, and do you have a timetable for making a decision?
I am extremely grateful for all of the opportunities I have been given to play Division I basketball. It's been my goal and dream as long as I can remember. I currently have five DI offers, and I am talking to other schools also. Right now, 100 percent of my focus is on this team and our goals for this season. As I get into the AAU season this spring and summer, I will know more about when the time is right for me to make a decision.