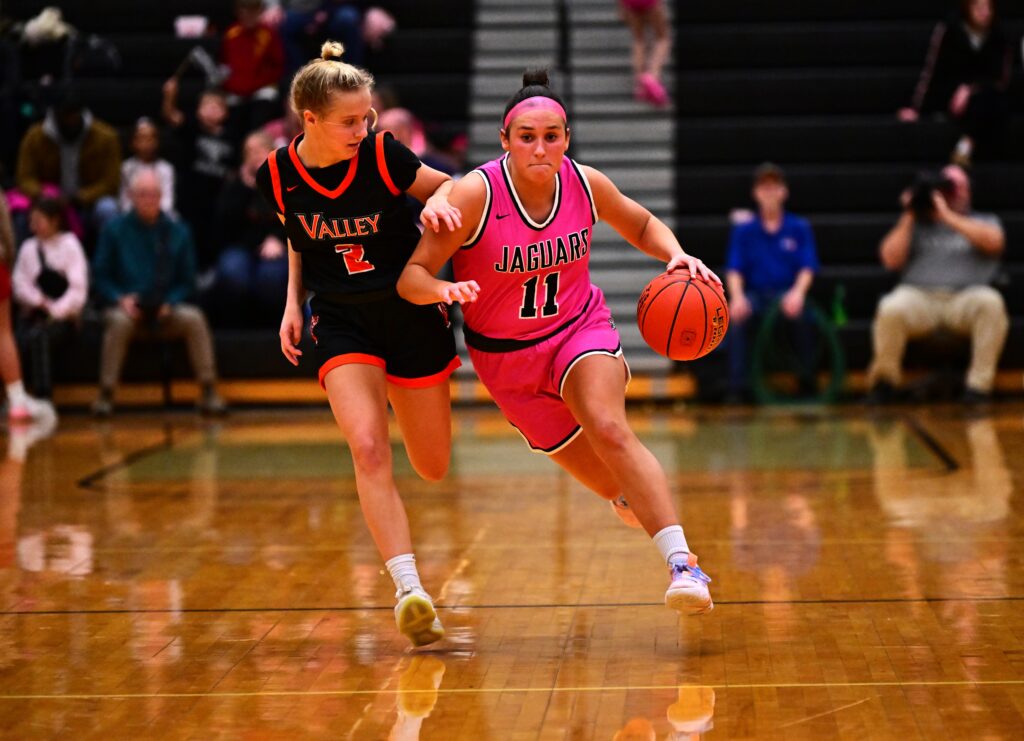 Senior guard Makenna Clark scored six points and grabbed six rebounds to help the sixth-ranked Ankeny Centennial girls' basketball team to a 35-32 victory over No. 11 Linn-Mar (Marion) in a Class 5A regional final on Tuesday at Centennial. The Jaguars earned a third consecutive trip to the state tournament for the first time in school history.
Clark is averaging 8.9 points and 2.4 assists per game. She leads the team with 33 3-point goals.
Centennial (17-6) will play No. 3 Waterloo West (22-1) in the Class 5A quarterfinals on Monday at 11:45 a.m. at Wells Fargo Arena. The Jaguars lost to West, 67-59, in last year's quarterfinals.
Here is some inside info on Clark:
Congratulations on qualifying for state again. Do you think it means even more to you this time because it's your senior year?
Most definitely. I know it's the last time I'll be playing at Wells Fargo so I want to make the most of it!
What was your reaction when you saw the state tournament pairings? Were you happy to get another shot at Waterloo West?
Yes, I was super excited to see we were paired up with them. We've been working really hard this week in preparation for Monday!
Was the preparation for the game a little easier because you played West in the tournament last year?
Prepping for the state tournament is never easy, but we were fortunate enough to learn from last year's game and focus on that this week as well.
What will be the keys to beating the Wahawks?
Defense, rebounding and just playing how we know how to play!
I'm guessing you will have to defend West point guard Halli Poock at times. Do you feel like you and your teammates can do some things to slow her down?
She's a talented player, but playing in the CIML with a ton of talented guards helped us prepare as well.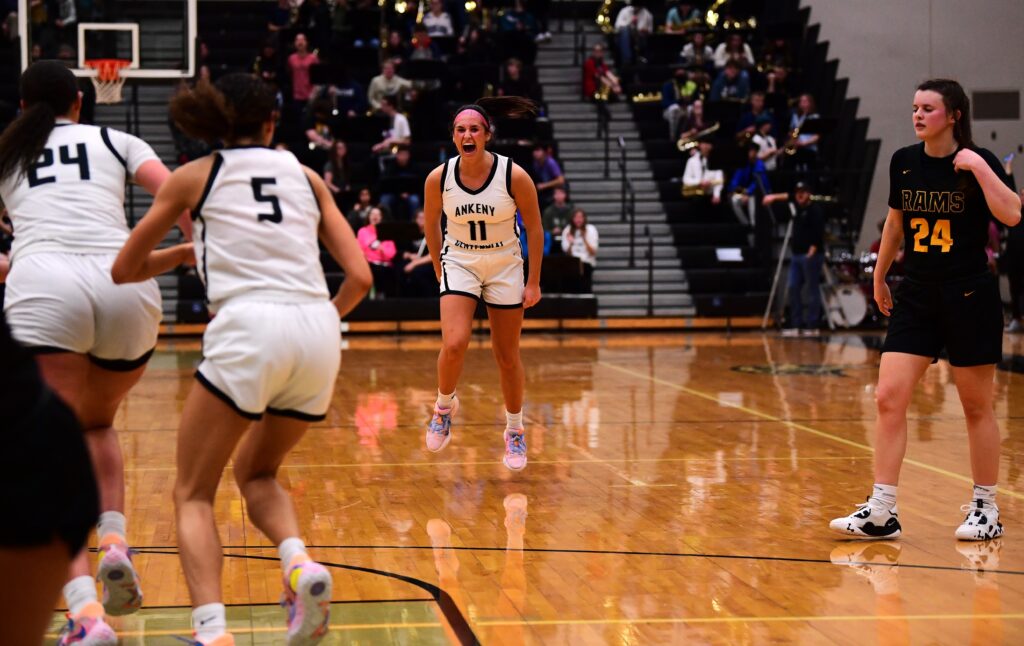 Five of the nine teams from the CIML Conference qualified for the Class 5A field, and two other CIML teams–Ankeny and Waukee–nearly made it as well. Do you think the strength of your conference will become evident at the state tournament?
Most definitely! The recent changes in the CIML allowed us to play a tough game every week.
The winner of Monday's game will play either Johnston or Southeast Polk in Thursday's semifinals. You told me after your team lost at Johnston in overtime last month that you would love another chance to play the Dragons. Do you feel like you guys learned some things from that loss?
We would love another shot at Johnston. We learned how important foul trouble is and how we need to avoid that while still being aggressive and play the defense we know how to play.
Waukee and Johnston pretty much rolled to the Class 5A crown in each of the last two tournaments. Do you feel like this year's tournament is a little more wide open?
The field is pretty balanced with a lot of talented teams and players so I don't think there is one dominant team.
What would that mean to you to win a state title in the final season of your high school career?
I think it's every senior's dream to not only get your team to state but to win (the championship). Our coaches and team are very special this year.
You have signed a letter of intent with Wayne State. Are they having a good season, and have you had a chance to catch any of their games?
I know they started off strong and then had some tough losses at the end. I was able to catch a game earlier in the season, and I loved the team and environment. I'm really looking forward to being a part of that this upcoming year!
Do you feel like you'll have a good chance to step in and contribute right away?
I do feel like I'll be able to contribute this upcoming year, but I'm going to obviously do my best to get prepared throughout the summer so that way I'll be ready to go!