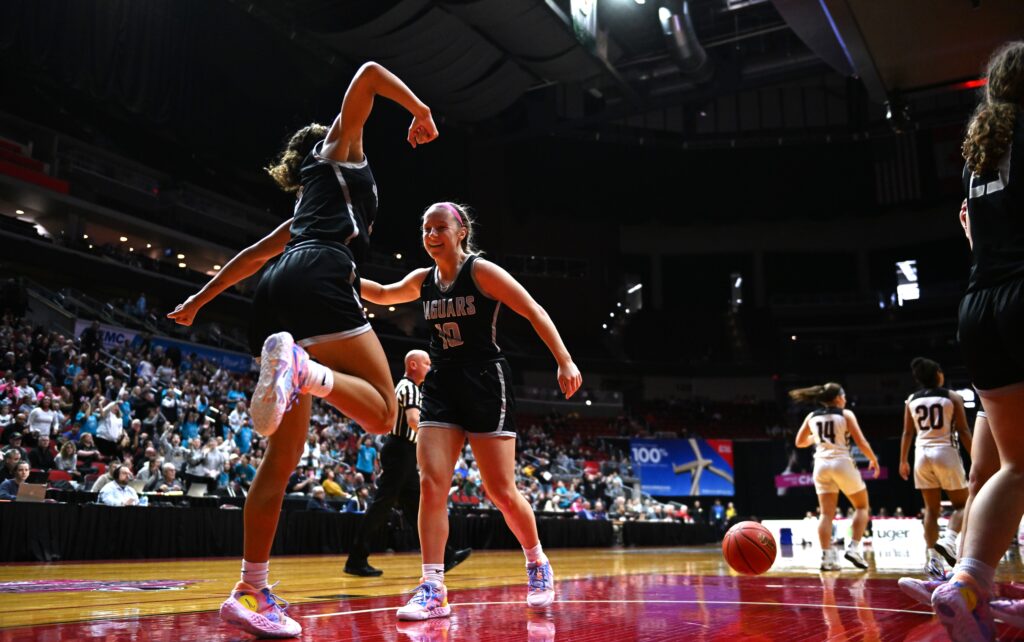 There was only one upset in Monday's Class 5A quarterfinals at the girls' state basketball tournament, where sixth-seeded Ankeny Centennial avenged last year's quarterfinal loss to Waterloo West with a 60-51 win over the No. 3 Wahawks.
In the other three games, the higher seeds all won by an average of 17 points. Three teams from the CIML Conference–No. 2 Johnston, No. 4 Dowling Catholic and Centennial–will be joined in Thursday's semifinals by No. 1 Pleasant Valley.
Can Johnston advance to the championship game for the fourth straight year?
Will Pleasant Valley move one step closer toward completing an undefeated season?
Both of these questions will be answered on Thursday at Wells Fargo Arena. Let's break down the two games, and here are Ankeny Fanatic's predictions: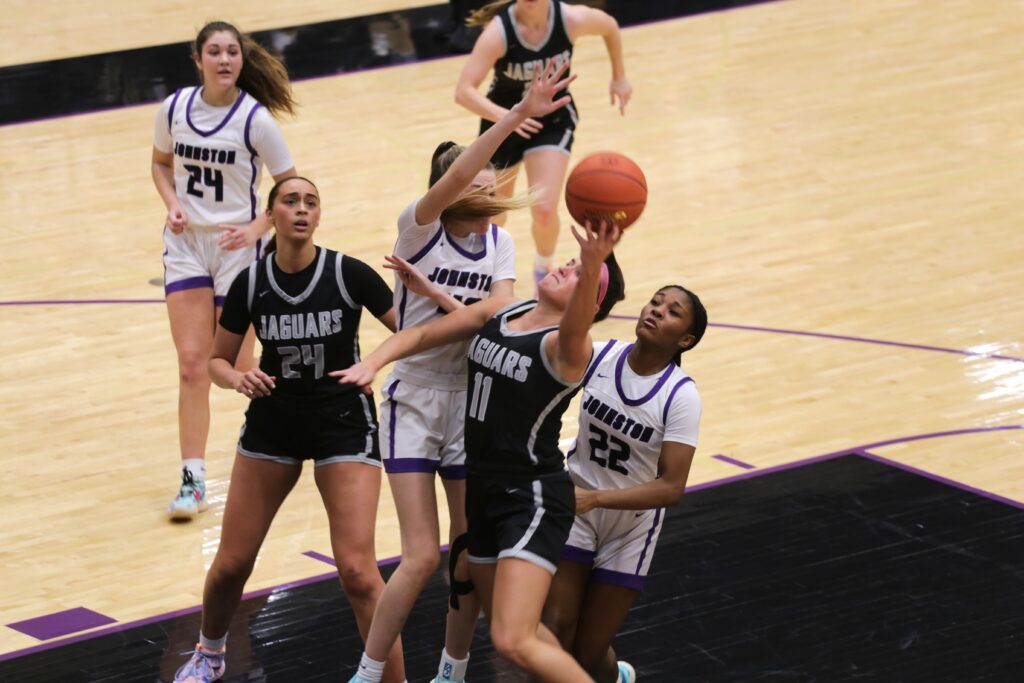 No. 2 Johnston (23-1) vs. No. 6 Ankeny Centennial (18-6): The Dragons are seeking their third title in four years, and they looked like a championship squad in Monday's dominant 70-48 win over No. 7 Southeast Polk. Iowa State recruit Aili Tanke led the way with 16 points and 11 rebounds, while Emma Hampton added 15 points on 7-of-8 shooting. Johnston defeated the Rams for the third time this season, and now the Dragons will try to complete another hat trick against Centennial. After posting a 46-40 win at Centennial on Dec. 13, the Dragons rallied from a late seven-point deficit in the rematch on Jan. 27 and eventually prevailed in overtime, 66-59. Johnston has won 49 of its last 50 games, including three wins over the Jaguars. But all three of those games were decided by single digits. Centennial has already pulled off one upset in the tournament, and the Jaguars will take the court on Thursday knowing that they can play with the defending champs. It will be critical for Centennial to avoid the foul trouble that contributed to last month's loss at Johnston, when four players fouled out. All five of the Jaguars' starters played at least 27 minutes on Monday, and that will likely need to happen again if Centennial hopes to come out on top. The Jaguars outrebounded Johnston by a 42-28 margin in the first meeting, but they were unable to overcome their poor shooting from the field (27.5 percent). The Dragons boast one of the state's best freshmen in Jenica Lewis, and she made some big shots in both games. Ironically, she finished with an identical stat line in both contests: 15 points, including 2-of-5 3-pointers, and five steals. If Lewis matches those numbers on Thursday, the Dragons will be tough to beat. Prediction: Johnston 58, Ankeny Centennial 53.
No. 1 Pleasant Valley (24-0) vs. No. 4 Dowling Catholic (20-4): These two teams have combined to win their last 41 games. While Pleasant Valley is on track to match Johnston's perfect season from a year ago, the Maroons have rebounded from a 3-4 start to reel off 17 consecutive wins. Dowling overcame an early 7-0 deficit to rout No. 5 Davenport North, 52-38, on Monday. Point guard Ava Zediker had another huge game for the Maroons, racking up 25 points, 12 rebounds and four steals. She will be severely tested by a Pleasant Valley defense that limited Valley to just 25 percent shooting en route to a 43-28 triumph. Halle Vice had 18 points and six rebounds for the Spartans, and she'll be a tough matchup for the Maroons. But look for Dowling's Ellie Muller, a 6-foot-1 freshman, to get a lot of playing time off the bench on Thursday. She had 12 points, seven rebounds and three blocks in the quarterfinals, and she could be the difference. Prediction: Dowling Catholic 52, Pleasant Valley 49.