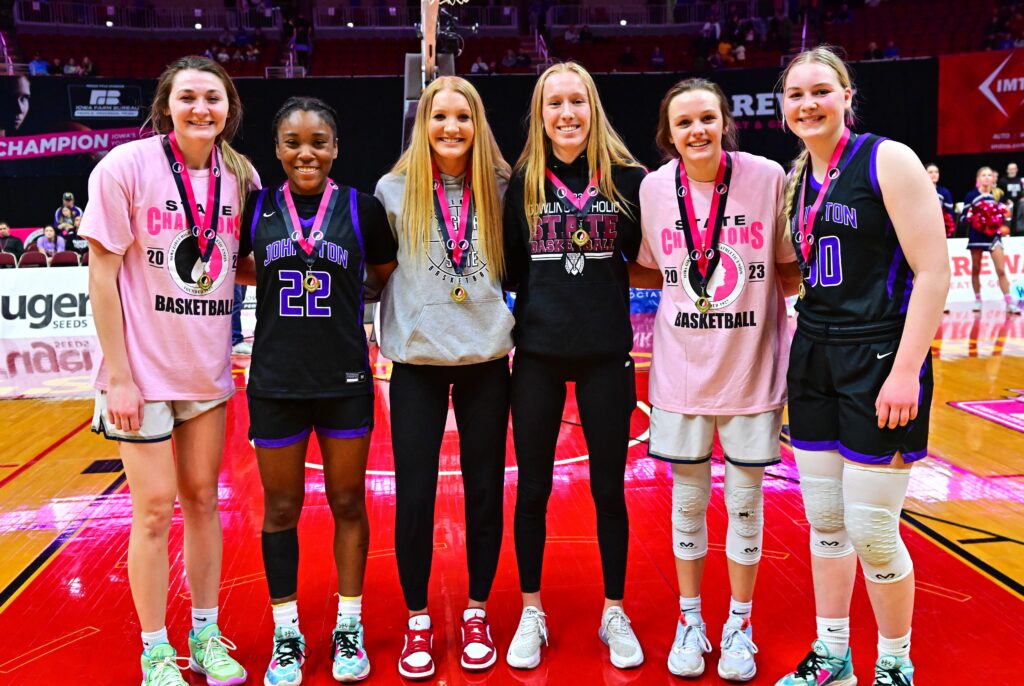 Sophomore forward Jaeden Pratt of Ankeny Centennial has been named to the Class 5A all-tournament team at the girls' state basketball tournament in Des Moines.
Pratt was honored on Friday night following the Class 5A championship game at Wells Fargo Arena. She averaged 9.5 points and 5.5 rebounds while leading the Jaguars to the semifinals of the tournament.
Pratt had nine points and four rebounds as sixth-seeded Centennial upset No. 3 Waterloo West, 60-51, in Monday's quarterfinals. She also contributed two steals, a block and an assist as the Jaguars avenged last year's quarterfinal loss to West.
Pratt recorded a team-high 10 points, seven boards and two steals in Centennial's 42-35 loss to No. 2 Johnston in Thursday's semifinals. The Jaguars finished the season with an 18-7 record.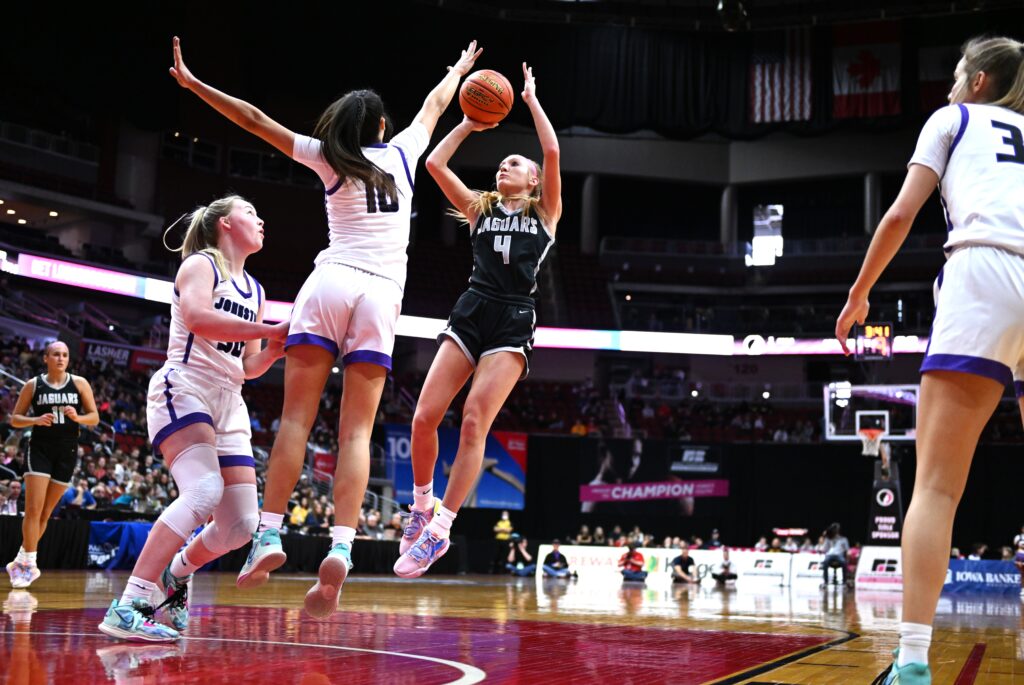 "I was honestly surprised when coach (Scott DeJong) told me the news," said Pratt. "I'm really grateful. There were a lot of really talented athletes there, and everyone played well. I was just super excited and grateful."
Halle Vice of Pleasant Valley was named the captain of the all-tournament team. She scored 14 points as the No. 1 Spartans completed an undefeated season with a 59-56 win over defending champion Johnston in the Class 5A title game.
Vice's teammate, Jessie Clemons, was also an all-tournament pick. She scored 18 points in the championship game.
Other all-tournament selections were Aaliyah Riley and Aili Tanke of Johnston and Ava Zediker of Dowling Catholic. Riley and Tanke each scored 23 points in the Class 5A final.
Pratt, who is being recruited for both basketball and volleyball, was also named to the Class 5A all-tournament team at the state volleyball tournament last fall. She also led the Jaguars to the Class 5A semifinals in that sport.