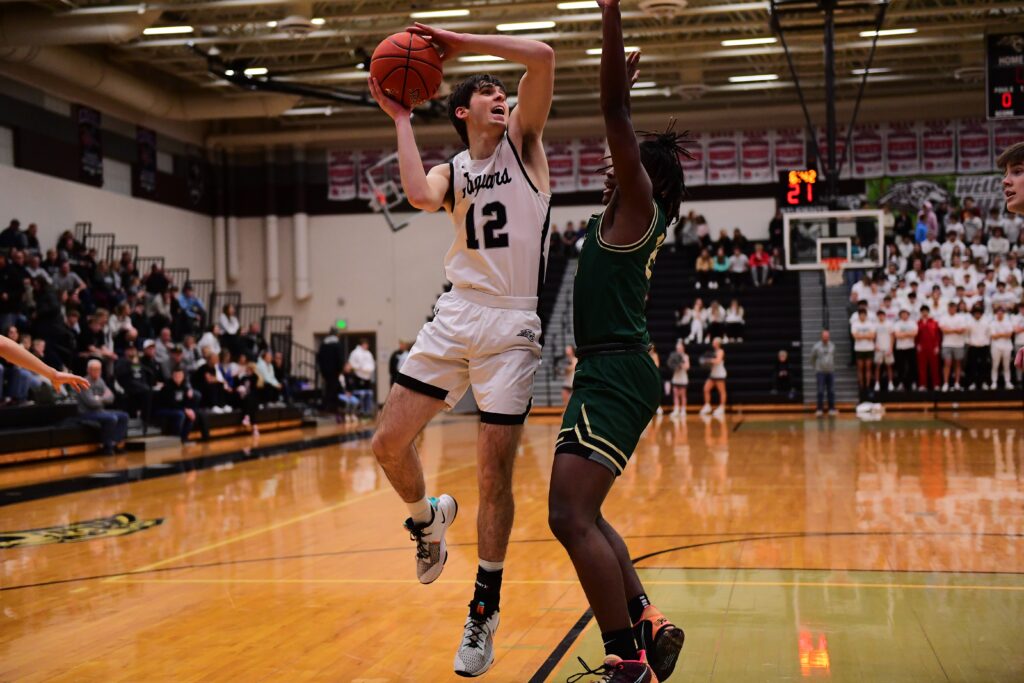 Ankeny Centennial senior forward Evan Bryan has been named to the academic all-state team by the Iowa Basketball Coaches Association. He was one of 23 players selected to the squad by a panel from more than 120 applicants.
Bryan has averaged 10.5 points and 4.0 rebounds per game while helping the 10th-ranked Jaguars to a 16-7 record. He is shooting a team-best 51.9 percent from the field, including 38.8 percent from 3-point range (26-of-67).
Bryan has played well down the stretch, averaging 14.9 points over the last eight games. He has scored 20 or more points three times during that span, including a career-high 23 points in a win at Southeast Polk on Feb. 7 that gave Centennial coach Bob Fontana his 450th career victory.
The academic all-state team carries the following averages: An ACT composite of 26, a scoring average of 15 points and a GPA of 3.9. In addition, 12 are either number 1 or 2 in their respective senior classes.
Cade Kelderman and Pryce Sandfort of Waukee Northwest were the only other players from the CIML Conference to be named to the team. The Jaguars will face Northwest in a Class 4A quarterfinal at the state tournament on Wednesday at 12:15 p.m. at Wells Fargo Arena.
Central State Bank is a proud sponsor of the academic award and has provided each recipient with a plaque to commemorate their achievement.