Senior guard Drew Schreurs has helped the 10th-ranked Ankeny Centennial boys' basketball team to a 16-7 record. He scored seven points and grabbed three rebounds to help his team to a 54-47 win over No. 8 Cedar Falls in a Class 4A substate final on Tuesday at Marshalltown, allowing the Jaguars to advance to the state tournament for the second time in school history.
Schreurs has started 21 of his team's 23 games. He is averaging 7.5 points and 2.6 rebounds per game.
The Jaguars will play No. 3 Waukee Northwest (21-2) in a Class 4A quarterfinal on Wednesday at 12:15 p.m. at Wells Fargo Arena.
Here is some inside info on Schreurs:
Congratulations on qualifying for the state tournament. How does it feel to be headed to the Well?
It's an awesome feeling. It's been a goal of mine ever since I started playing.
When the season began, did you feel like a state tournament berth was a realistic goal?
Absolutely. I felt it was realistic, but I knew it was a long road to get there.
What has been the key to this team's success?
I think the key has been playing for each other. There have been games where we could've quit, but we didn't. I also think everyone accepting their role and making the most of it is a huge part of our success.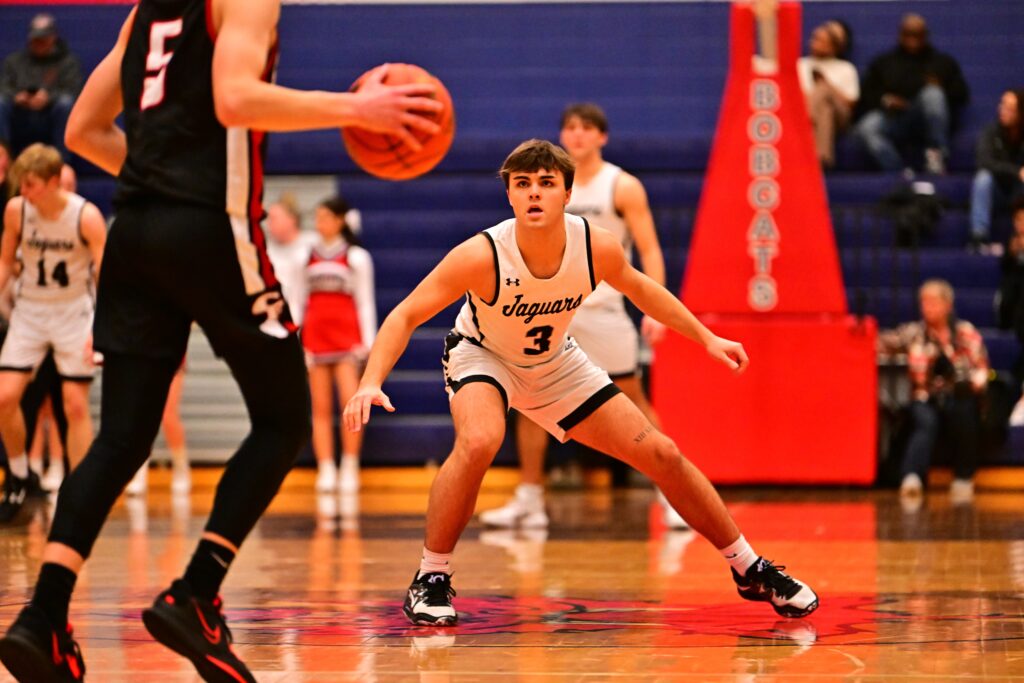 You combined with Connor Welsch to hold Cedar Falls' Anthony Galvin to just six points in the second half after he had scored 16 in the first half to give the Tigers a 27-23 lead. How were you trying to defend him to slow him down?
I knew with Galvin it was just as much mental as it was physical. Both Welsch and I thought we both just sat down and guarded him, tried to push him into the paint into our length inside and then trying our best to not let him get the ball back once he gave it up.
Before the state tournament pairings were announced, you probably knew that your team would be matched up against one of the top two or three squads in Class 4A. Did you have a preference for which opponent you drew?
Honestly, I had no preference. I just knew no matter who it was we would have to play our game.
Your team will now try to avenge two earlier losses to Waukee Northwest. What do you remember the most about those previous games?
Both times when we played Northwest they shot the ball great. We all know how hard it is to beat a team three times in a season so I hope with some slight adjustments on defense and if we can shoot the ball better than we did the first two games, I like our chances.
Your team made just 7-of-45 shots from 3-point range in those two games. Are you confident that your squad can shoot better against them this time?
Absolutely. I think we can shoot it better.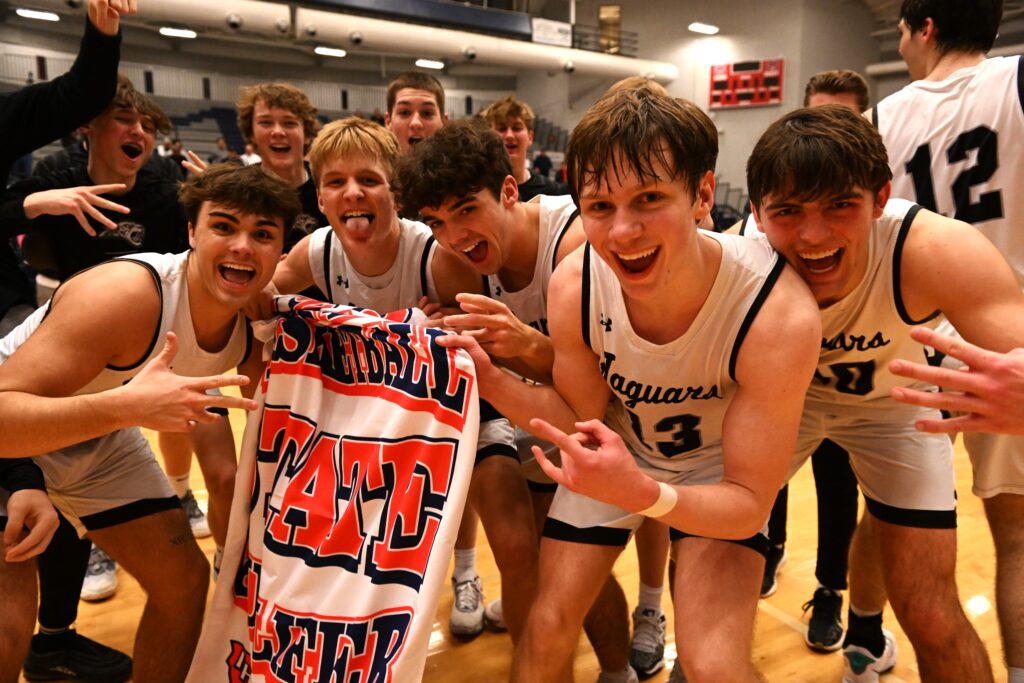 You currently lead the team with 36 3-point goals on 33.6 percent shooting from behind the arc. Do you think the shooting background at Wells Fargo Arena will take a little while to adjust to during your pregame warmups?
The background shouldn't be too much of an issue. What I think of more is the NBA 3-point line on the court. Being a spot-up shooter, I will have to make more of a conscious effort to get up to the high school line and really step into my shot.
Northwest boasts a pair of star players in Pryce Sandfort and Cade Kelderman, who combine for nearly 43 points per game. What will be the keys to containing them?
I thought we did a pretty good job on Kelderman the first time. With Pryce, it's all about pressure and not letting him see the first couple go in. We know they are going to try and get their (points). Trying to make them work for it on offense and making them defend long possessions on (defense) will be the key.
Are you wanting to play hoops in college? Do you know what you want to study?
I plan to attend Iowa State and study finance. You definitely will catch me playing pickup ball in Ames every day!