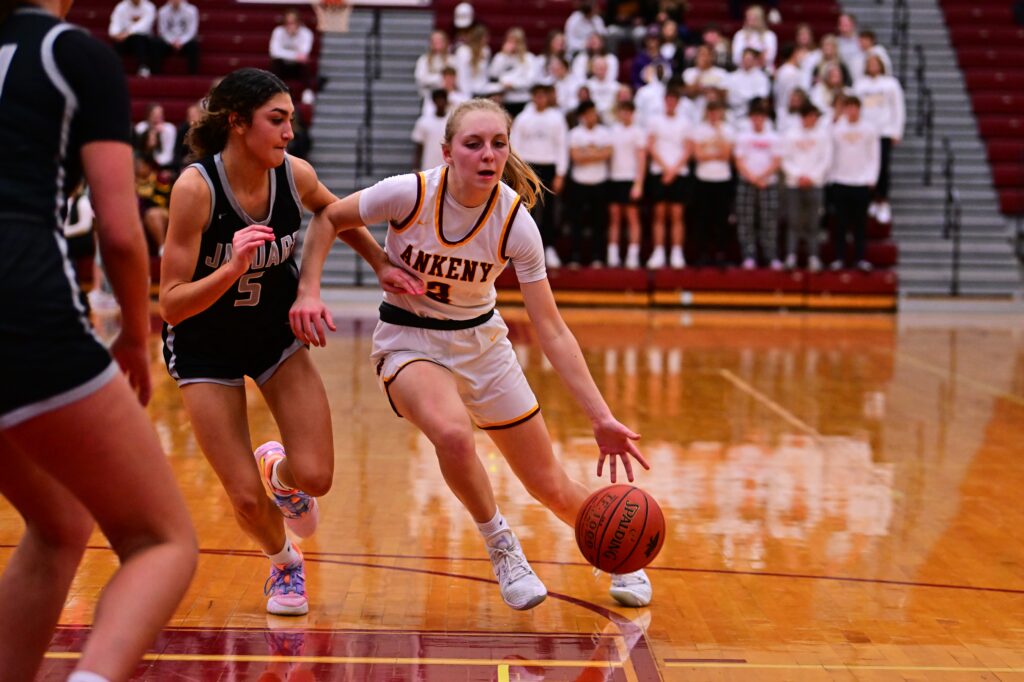 Ankeny sophomore guard Savannah Gage has been named to the CIML Conference girls' basketball first team along with a pair of Ankeny Centennial players–senior guard Makenna Clark and sophomore forward Jaeden Pratt.
Gage, who led the Hawkettes to a 12-11 record this season, was one of five unanimous picks to the squad. She averaged 16.6 points per game, made 33 3-point goals and shot 88.2 percent at the free-throw line (60-of-68).
Clark and Pratt helped the Jaguars to an 18-7 mark, including a semifinal appearance in the Class 5A state tournament. Pratt averaged 9.6 points and 7.7 rebounds while racking up a team-high 25 blocks, and Clark averaged 9.0 points while leading the team with 35 3-pointers.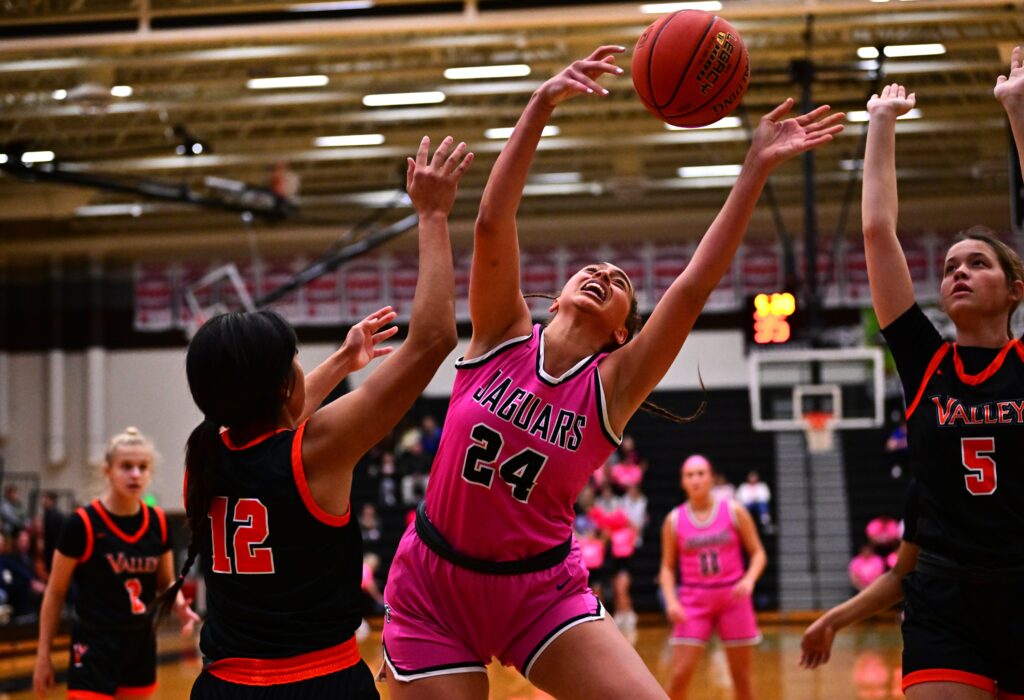 Two other Centennial players, senior center Kennedy White and sophomore guard Mya Crawford, were selected to the CIML Conference second team. They were joined on the squad by senior guard Jenna Pitz of Ankeny.
White averaged a team-high 10.5 points while shooting 56.4 percent from the field (97-of-172). Crawford averaged 8.5 points and a team-high 7.8 rebounds while also leading the Jaguars with 62 steals.
Pitz averaged 10.5 points. She led her team with 98 assists.
Senior guard Averi Porter of Centennial was named to the all-conference third team along with freshman guard Jayla Williams of Ankeny. Porter averaged 6.4 points and dished out a team-high 84 assists, while Williams averaged 11.0 points and a team-high 5.9 rebounds and also led the Hawkettes with 50 steals.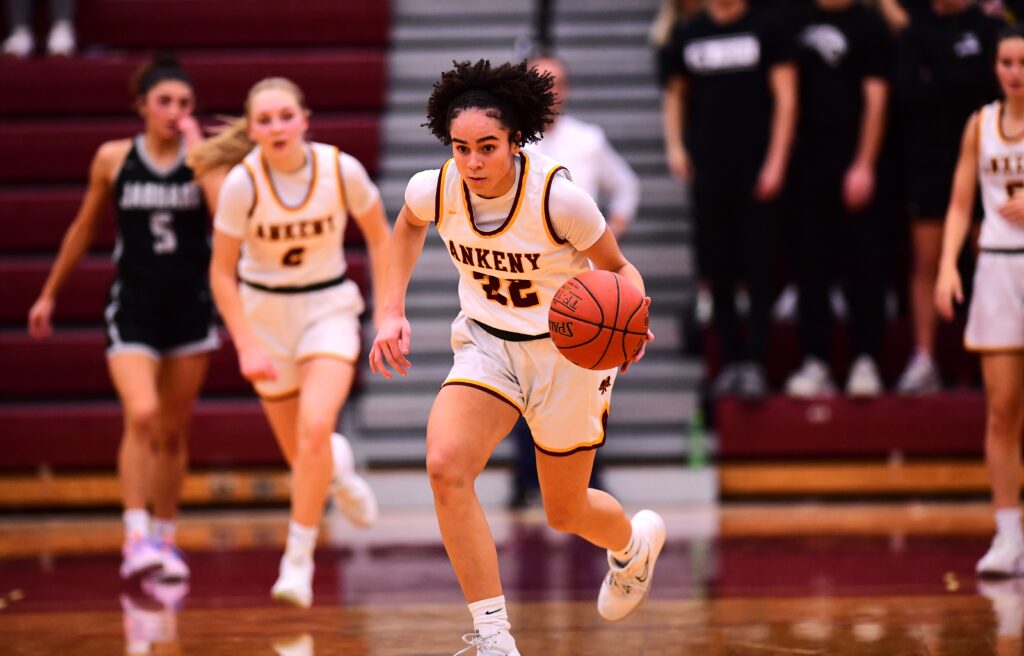 Four other Ankeny players earned all-conference honorable mention. They are senior guard Kendra Lewis, senior center Jasmine Moser, senior forward Zoe Shadravan and junior guard Karsen Jacks.
Johnston, the conference champion and the Class 5A runner-up, placed three players on the first team. Junior guard Aaliyah Riley and junior forward Aili Tanke were both unanimous picks, and freshman guard Jenica Lewis was also named to the squad.
Junior forward Elise Jaeger of Valley and sophomore guard Ava Zediker of Dowling Catholic were the other unanimous picks. Senior forward Brooklin Dailey of Southeast Polk was the other first-team selection.
Rounding out the second team were senior guard Julia Moore of Dowling, sophomore guard Alyssa Bartlett of Southeast Polk, senior forward Brynne Katcher of Valley, junior guard Kirsten Hauck of Waukee and junior forward Sadie Maas of Waukee Northwest.
The other third-team picks were senior forwards Emma Hampton and Molly Noelck of Johnston and Ana Spaine of Valley, junior forward Sophia Hope of Waukee, senior guards Stella Charleston of Southeast Polk and KeAyla Madison of Waukee Northwest, and freshman forward Ellie Muller of Dowling.