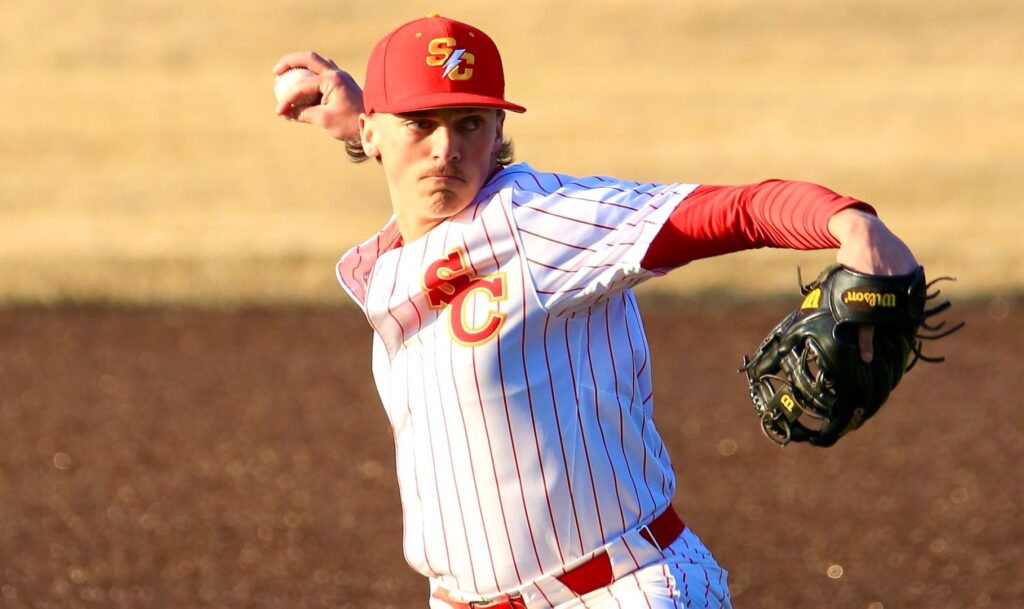 Simpson College freshman Easton Dunwoody has been named the American Rivers Conference Pitcher of the Week after earning his first collegiate victory on the mound.
Dunwoody, a former Ankeny standout, made his second career start in Saturday's second game, helping the Storm to a 4-1 win over St. Olaf. It was the team's first triumph of the season.
Dunwoody threw the first six innings before Mitchell Roeder came in to work the last three for the save. The duo combined to throw Simpson's first one-hitter since April 23, 2021.
Dunwoody recorded nine strikeouts, including three in his final inning after the Storm scored three runs in the bottom of the fifth to take the lead for good. He held the Oles to a .050 batting average and currently leads the team with 15 strikeouts in 11 innings pitched.
Simpson (1-5) will head to Florida later this week for a seven-game spring break trip that begins with a doubleheader against Ohio Northern on Sunday in Auburndale.