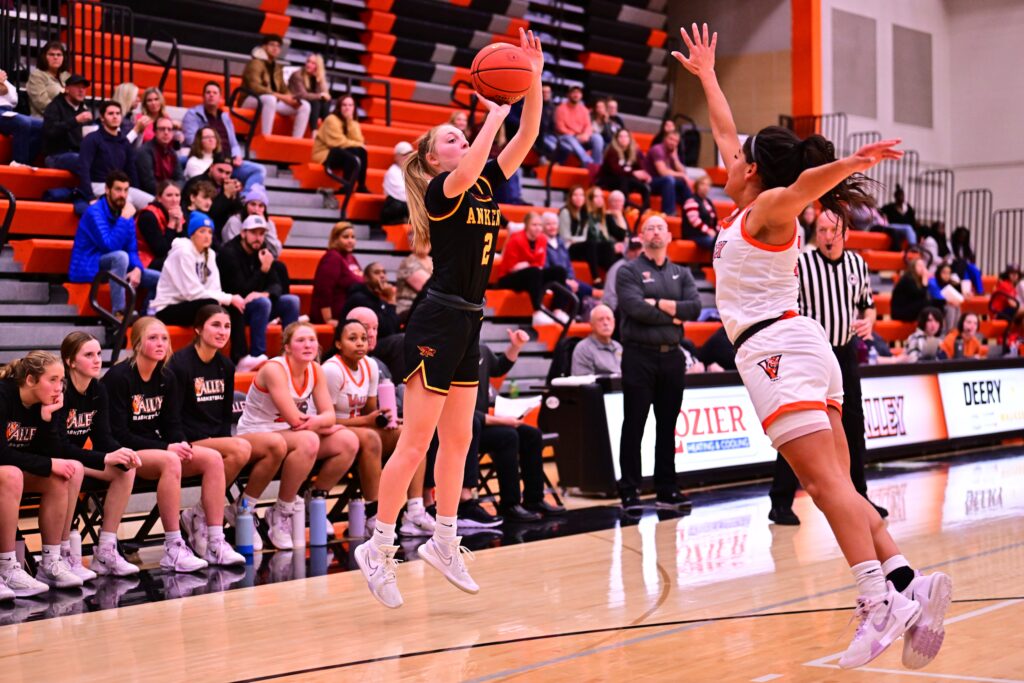 The future looks very bright for Class 5A girls' basketball in the state of Iowa.
Six sophomores and a pair of freshmen were among the players named to the Class 5A all-state teams by the Iowa Print Sports Writers Association, who selected the squads during a meeting on Saturday in conjunction with a panel of coaches.
Ankeny star Savannah Gage and fellow sophomore Jaeden Pratt of Ankeny Centennial were among the players recognized. Gage was a first-team pick, while Pratt earned second-team honors.
Gage, a guard, averaged 16.6 points per game while leading the Hawkettes to a 12-11 record. She made 33 3-point goals and shot 88.8 percent at the free-throw line, where she connected on 36 consecutive attempts during one 14-game stretch.
Gage was joined on the first team by sophomore guard Ava Zediker of Dowling Catholic, who led the Maroons to the Class 5A semifinals. Class 5A runner-up Johnston placed two players on the first team–junior guard Aaliyah Riley and junior forward Aili Tanke.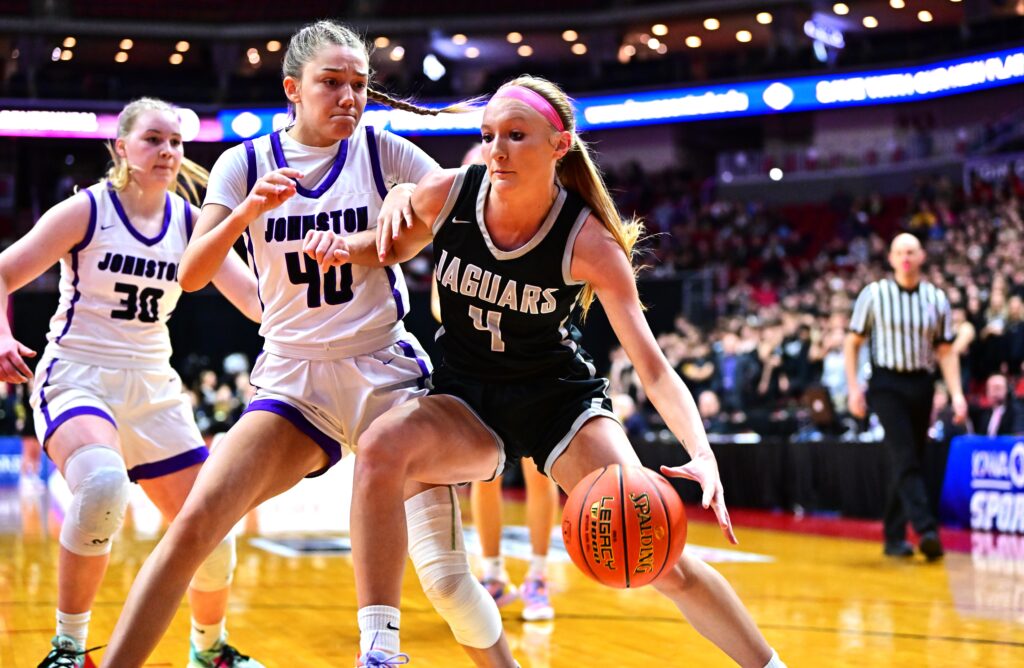 Pratt, a forward, led the Jaguars to an 18-7 mark, including a trip to the Class 5A semifinals. She averaged 9.6 points and 7.7 rebounds while recording a team-high 25 blocks.
Pratt was joined on the second team by two other sophomores, Journey Houston of Davenport North and Amani Jenkins of Des Moines North. Another Davenport North sophomore, Divine Bourrage, was selected to the third team along with freshmen Jenica Lewis of Johnston and Ellie Muller of Dowling.
Audi Crooks of Bishop Garrigan was named Miss Iowa Basketball. The Iowa State recruit ended a fabulous high school career with 2,734 points to rank third on the state's all-time list.
Crooks led her team to the Class 1A title game all four years of her career, including state titles the past two years.