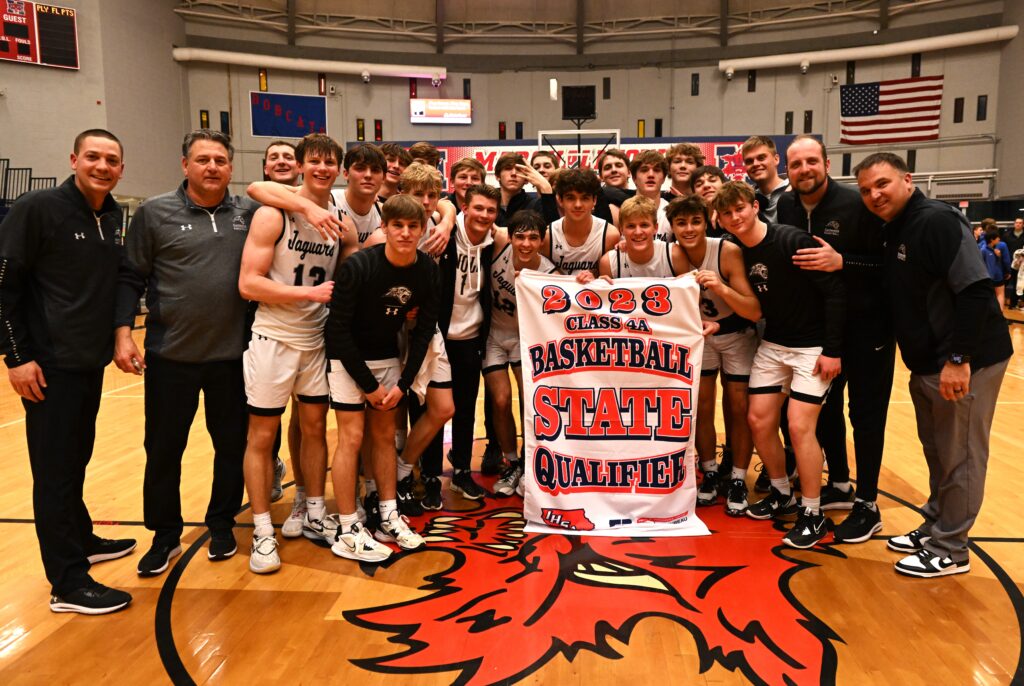 Last week, top-ranked Pleasant Valley capped off an undefeated season by winning the girls' Class 5A state basketball title.
Now, the No. 1 Cedar Rapids Kennedy boys' team will try to accomplish the same feat.
The Class 4A tournament gets under way Wednesday at Wells Fargo Arena. Whichever team cuts down the nets on Friday night will have to win three games in three days, which means a quality bench could make a huge difference over the next 72 hours.
Will the Cougars go all the way and prevent the CIML Conference from winning either the girls' or the boys' crown? Ankeny Fanatic says no, although I do expect Kennedy to reach the title game. (See below for my entire bracket.)
For now, though, let's break down Wednesday's slate of games. Here are Ankeny Fanatic's predictions for the quarterfinals:
No. 2 Waukee (22-2) vs. No. 7 Ames (17-7): This is a matchup of the last two Class 4A state champions. Omaha Biliew was a sophomore on the Warriors' championship team in 2021, then spent last year at Link Year Prep in Missouri before returning to Waukee for his final season. The five-star forward and Iowa State recruit has lived up to the hype, averaging 22.0 points and 10.3 rebounds. He's even added a perimeter shot to his arsenal, making 45 3-pointers on 39.8 percent shooting after connecting on just eight treys as a sophomore. The Little Cyclones were led to last year's crown by all-state guard Tamin Lipsey, but he's now starting for the NCAA Tournament-bound Iowa State squad. Ames wasn't expected to be here, but the Little Cyclones erased a 13-point halftime deficit to post a 72-51 victory over Ankeny in a substate semifinal, then rolled to an 18-point win over Linn-Mar (Marion) to advance to state. Ames got 31 points from Jamison Poe in the comeback triumph against the Hawks, then got 29 from Lucas Lueth in the substate final. The Little Cyclones will need another big game from someone in order to pull off the upset against Waukee, which has won 12 straight games since it suffered an unlikely 56-51 loss at Ankeny on Jan. 13. Don't count on it. Prediction: Waukee 60, Ames 49.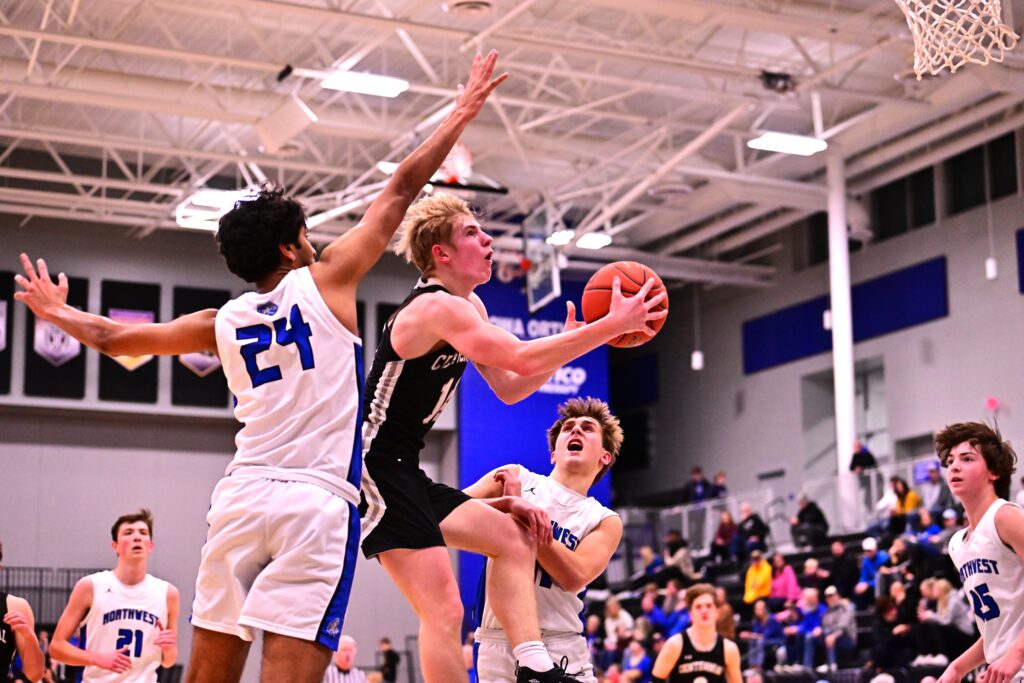 No. 3 Waukee Northwest (21-2) vs. No. 6 Ankeny Centennial (16-7): The Wolves are back in the tournament for the second straight year, while Centennial qualified for just the second time in its history. Northwest has won eight games in a row and easily defeated the Jaguars in both meetings during the regular season, 56-42 on Jan. 3 and 74-48 on Feb. 10. Iowa recruit Pryce Sandfort racked up 28 points and 11 rebounds in both games, and he's been a matchup nightmare for opponents all season. He's a 44.0 percent shooter from behind the arc (85-of-193), but if you guard him too closely, he can drive to the basket or he can dish the ball to an open teammate (he averages more than 3 assists per game). Centennial coach Bob Fontana might give the defensive assignment to junior Nick Vaske, who held Iowa City West's Jack McCaffery and Cedar Falls' Dallas Bear to a combined 10 points in two substate games. But Vaske will need some help. The Jaguars will also need to hit some outside shots in order to have a chance. They went a combined 7-for-45 from 3-point range in the two losses to Northwest. Centennial has been one of the biggest surprises in Class 4A this season, and a win on Wednesday would be the Jaguars' biggest one yet. And they might catch the Wolves looking ahead to a possible semifinal showdown against crosstown rival Waukee. But I think the upset bid will fall just short. Prediction: Waukee Northwest 62, Ankeny Centennial 56.
No. 1 Cedar Rapids Kennedy (22-0) vs. No. 8 Pleasant Valley (19-5): The Cougars have seldom been tested this season, winning just two games by fewer than 10 points. They average 77 points per game while allowing just 45.8. Kennedy played just one contest against the Class 4A qualifiers, but the Cougars showed on Feb. 11 with a 64-50 win at Valley that they can beat one of the state's top teams on the road, even though the Tigers' Curtis Stinson Jr. sat out that game with an injury. The Cougars are led by senior Kenzie Reid, who might be the state's best point guard. He led Kennedy to a quarterfinal win over Northwest a year ago before the Cougars ran into the Ames buzzsaw. The Spartans, meanwhile, might just be happy to be in Des Moines. They won a substate semifinal at Bettendorf, avenging two earlier losses, and then knocked off Dubuque Senior, 54-51, to advance to state. Pleasant Valley will have to turn this game into another low-scoring, defensive battle, but that will be tough to do against a Kennedy team that averages just 7.5 turnovers and shoots better than 50 percent from the field. Look for the Cougars to roll. Prediction: Cedar Rapids Kennedy 68, Pleasant Valley 52.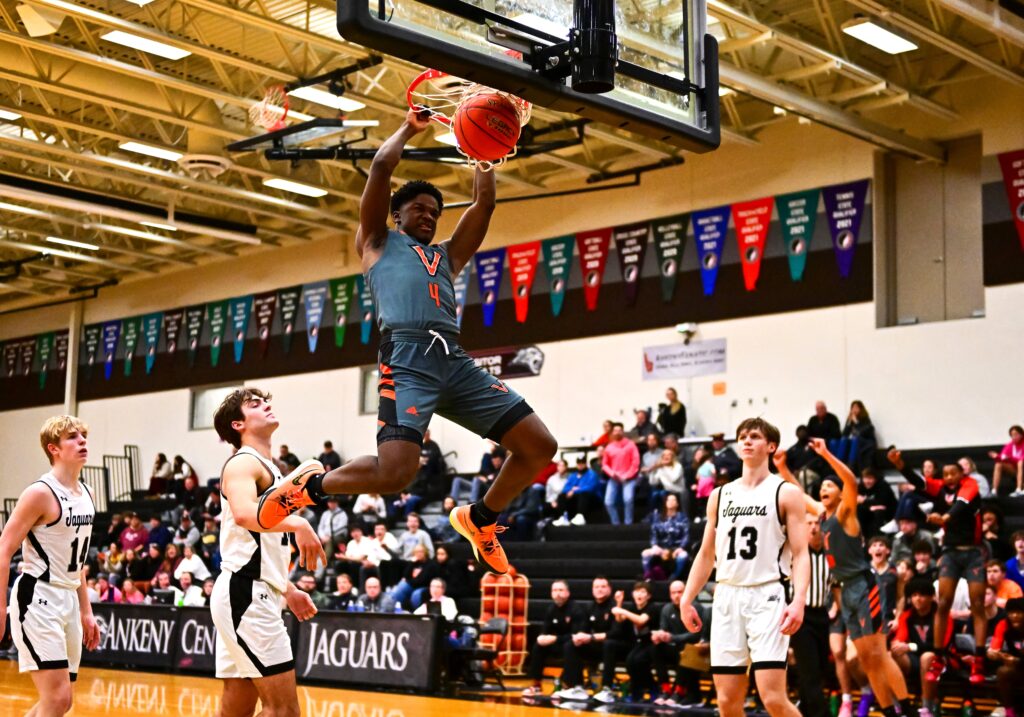 No. 4 West Des Moines Valley (18-5) vs. No. 5 Norwalk (20-3): The Tigers have won three straight games since the loss to Kennedy. Stinson sat out the regular-season finale against Des Moines Roosevelt, then went scoreless in a substate semifinal against Waterloo East. But he looked close to 100 percent in the substate final against Waterloo West, contributing eight points and eight rebounds in Valley's dominant 66-41 victory. The Tigers boast one of the state's youngest and most athletic teams. Stinson, Kiki Deng and Zay Robinson are all sophomores, and so is 6-foot-8 center Trevin Jirak. All four players average in double figures, and so does the team's fifth starter, senior Trevian Carson. This is a team that handed Northwest one of its two losses and avenged an early 56-51 loss to Centennial with an 83-55 victory on the road last month. Norwalk got off to a 4-3 start, but is now riding a 16-game winning streak. The Warriors own wins over Ames and Dowling Catholic, and they split a pair of games against Little Hawkeye Conference rivals Dallas Center-Grimes and Indianola. But they aren't deep and will likely need a huge game from leading scorer Redek Born to have any chance. Prediction: West Des Moines Valley 58, Norwalk 49.