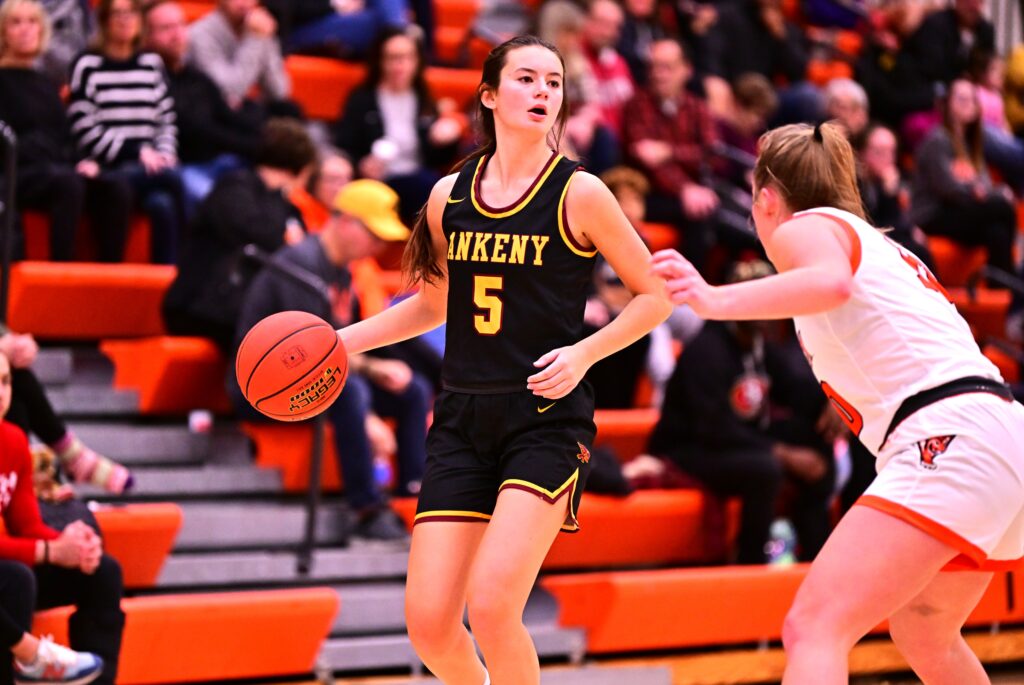 Ankeny basketball standout Jenna Pitz has received all-state honors from the Iowa Girls' Coaches Association for the second straight year.
Pitz, a senior guard, was a repeat selection to the Class 5A third team. She was joined on that squad by sophomore forward Jaeden Pratt of Ankeny Centennial.
Pitz's teammate, Savannah Gage, was named to the Class 5A second team. The sophomore guard led the Hawkettes to a 12-11 record.
Gage averaged 16.6 points per game and made 33 3-point goals. She was earlier selected to the Class 5A first team by the Iowa Print Sports Writers Association.
Pitz averaged 10.5 points and led her team with 98 assists. She was a four-year starter, helping Ankeny to a 48-38 mark during her career.
Pratt averaged 9.6 points and 7.7 rebounds while leading the Jaguars to an 18-7 record and a Class 5A semifinals appearance. She was a second-team pick by the IPSWA.
Jennifer Goetz of Class 5A champion Pleasant Valley was named Coach of the Year by the IGCA.