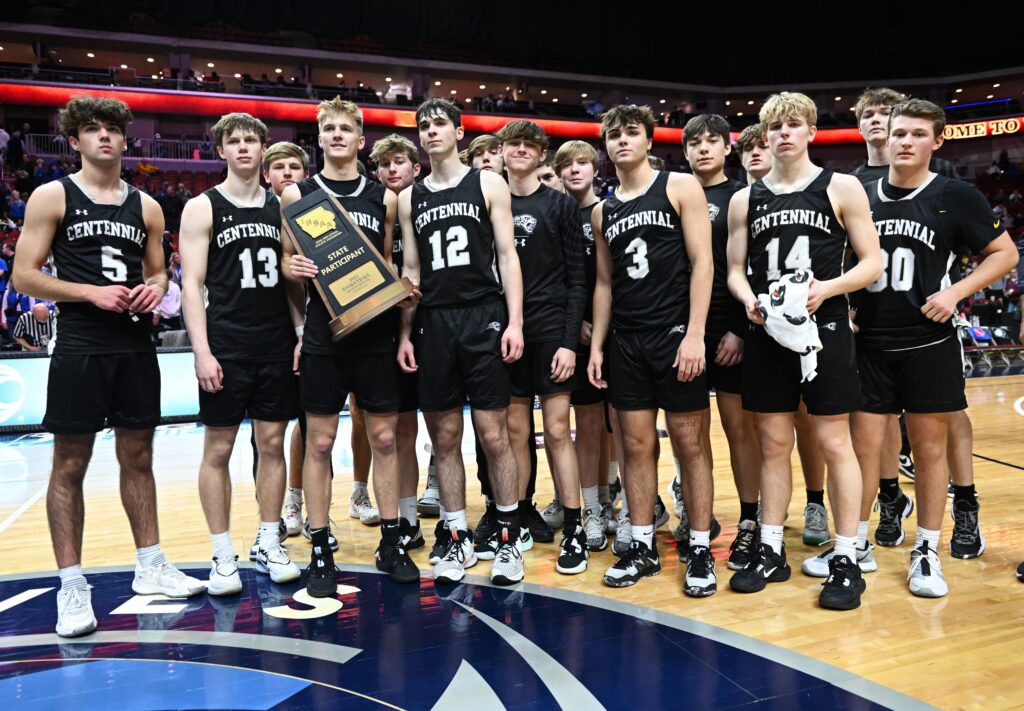 Ankeny Centennial boys' basketball coach Bob Fontana tried to look on the bright side Wednesday following his team's season-ending loss at Wells Fargo Arena.
"We can be sad that we didn't win today, but let's be dang glad that it happened because you'd much rather have your season end here than before you get here," said Fontana. "This is a resilient group, and they're a great group to coach. I'm just really proud of them and how we collectively got here together. It was a tough loss obviously, but we're going to look at the big picture and what these kids did the whole season."
The 10th-ranked Jaguars finished with a 16-8 record after falling to No. 3 Waukee Northwest, 55-37, in the Class 4A quarterfinals. The Wolves (22-2) defeated Centennial for the third time this season and advanced to Thursday's semifinals against No. 2 Waukee (23-2).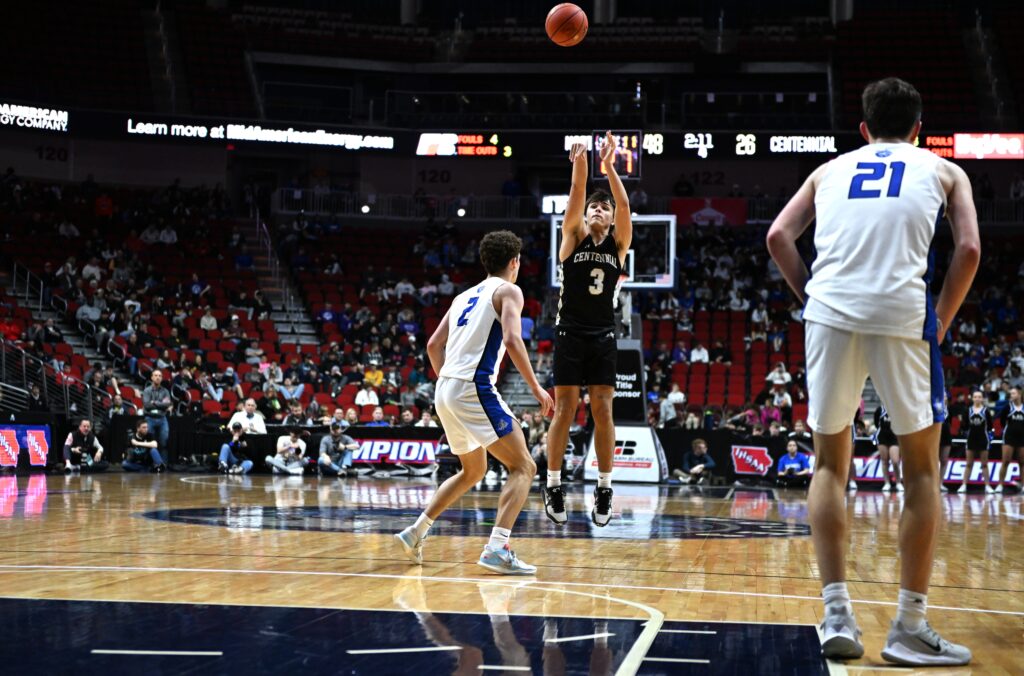 "I love this team," said senior guard Drew Schreurs, who led the Jaguars with 12 points. "This has been my favorite year of basketball, and I wouldn't trade it for anything in the world."
Centennial was held to a season-low offensive output. The Jaguars shot just 22.9 percent from the field (11-of-48), including 4-of-28 from inside the arc.
"Our defense kind of kept us in the game, but you've got to put the ball in the hole," Fontana said. "That really hurt when (Luke) Winkel got his third foul–he hasn't been in foul trouble all year. We had to play without him for 5 minutes, and the last 11 possessions of the first half we had nine turnovers. We average 8 1/2 for the season and we had 17 for the game."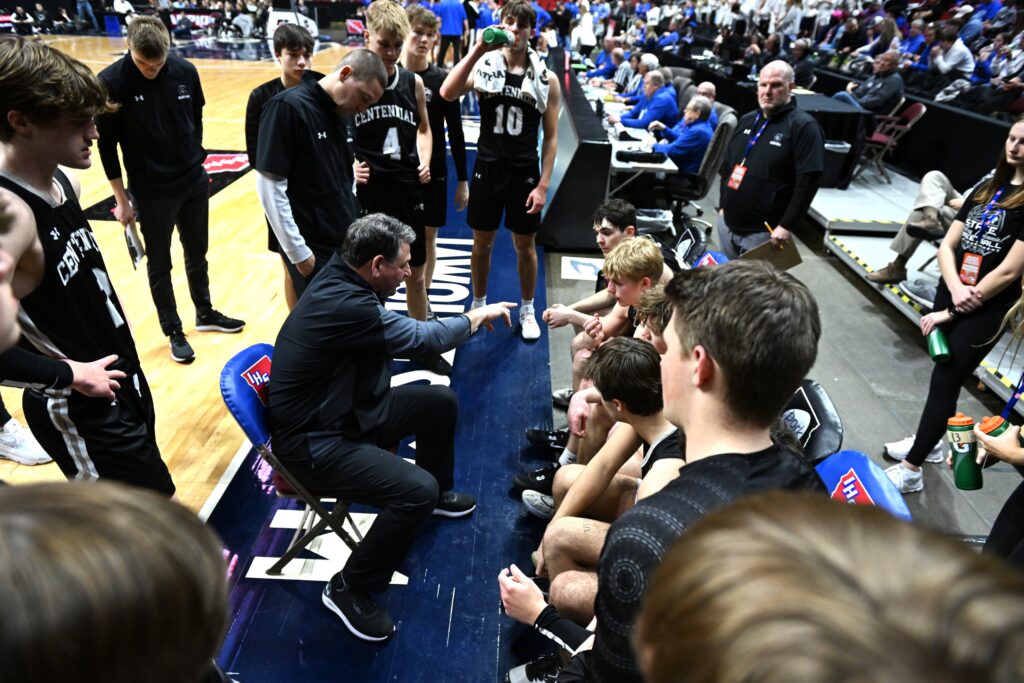 Schreurs opened the second quarter with a 3-point goal that gave Centennial a 14-11 lead. But Winkel picked up his third foul shortly thereafter and was forced to the bench.
"We knew we had nothing to lose," Schreurs said. "We wanted to come out and punch them in the mouth, and we did a good job of that. We just had a rough patch in that second quarter. I think when we got the lead we relaxed a little bit, and we needed to keep pushing on them. If you give up three possessions on them, they can get a big swing on you.
"Not having Luke out there kills us. He's great at running our offense. He is our main piece on offense, so it's really tough not having him out there," he added.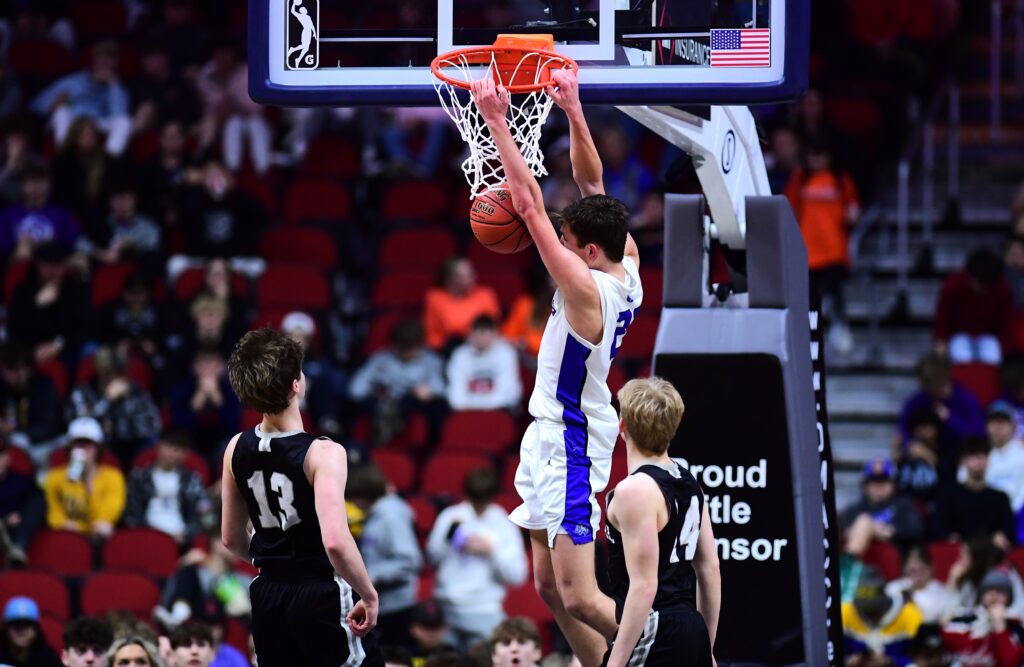 Northwest star Pryce Sandfort was held scoreless until midway through the second quarter. He finally drove down the lane for his first basket with 4:07 left in the first half, igniting a 29-4 run that gave the Wolves a 40-18 advantage after three quarters.
"We were expecting a challenge," said Northwest guard Cade Kelderman. "It's the state tournament. The regular season doesn't matter anymore. Those two wins–it doesn't matter how much we won by. It's a new game. The score is 0-0. We just had to be ready to go, and they gave us a good fight but we responded.
"There were a lot of second-chance points to begin with for them. I don't know how many offensive rebounds it was, but once we started to box out and get a body on defense, that's when we started to extend the lead," he added.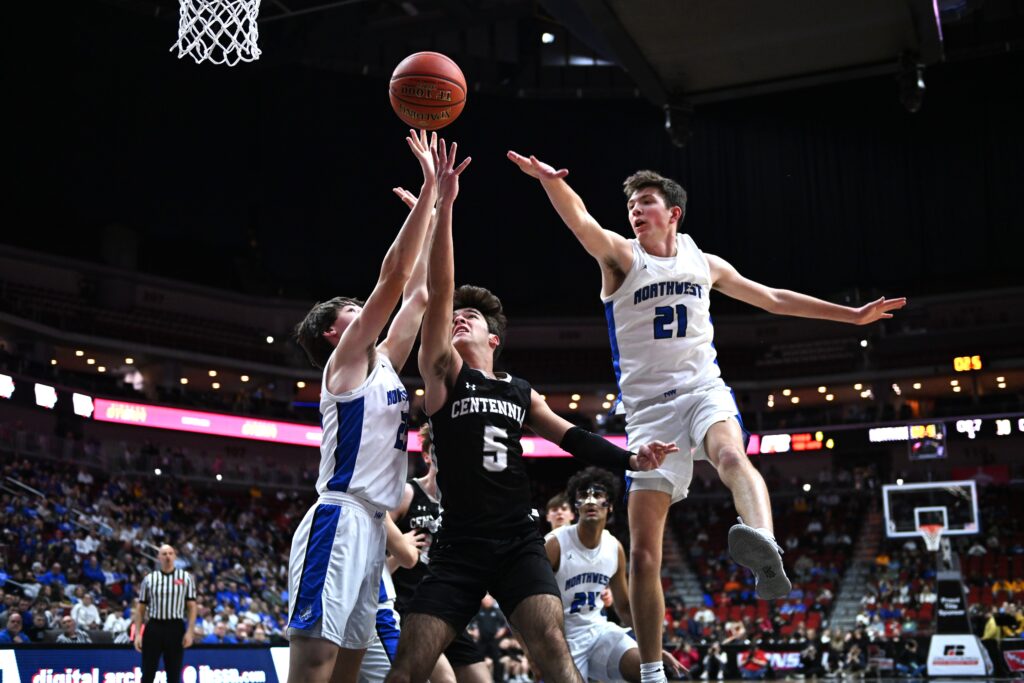 Kelderman converted a 3-point play to put Northwest ahead for good. He had all eight of his points in the first half.
Sandfort scored 17 of his 24 points in the final two quarters. The Iowa recruit also had nine rebounds, three steals and two blocks.
"A Bob Fontana team is going to be able to play defense–we knew that," said Northwest coach Brett Watson. "They did a great job of really being physical with us, trying to limit our paint touches as much as possible. It took us awhile to get adjusted, but thankfully we did."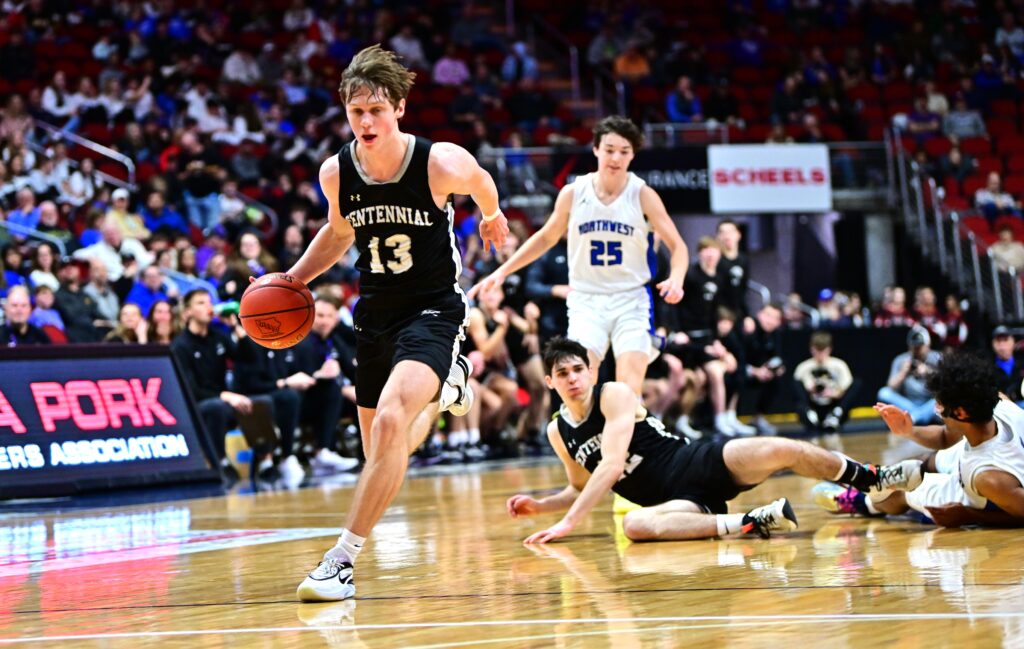 Nick Vaske drew the primary defensive assignment on Sandfort. In the first half, Vaske forced him into three turnovers and held Sandfort to 2-of-6 shooting–despite giving up four inches to the 6-foot-7 senior.
"It came with a lot of preparation," said Vaske. "Our whole team had the idea to stop him. He's their main guy, and he's a really good player. We just tried to slow him down and get in his grill a little bit."
Vaske also had 10 points for the Jaguars. He made a trio of 3-point goals in the fourth quarter.
Winkel was held to a season-low six points on 3-of-14 shooting. However, he grabbed seven rebounds and dished out five assists.
"We didn't do anything different than we did the first two times (we played them)," Watson said of the Wolves' defensive strategy against Winkel. "He's a hell of a player, but the credit goes to our on-ball defenders. We had some good team defense on him, too."
Schreurs went 4-of-4 from 3-point range. He played his final game for the Jaguars along with fellow seniors Evan Bryan, Jack Kerby, Easton Pratt and Andrew Smith.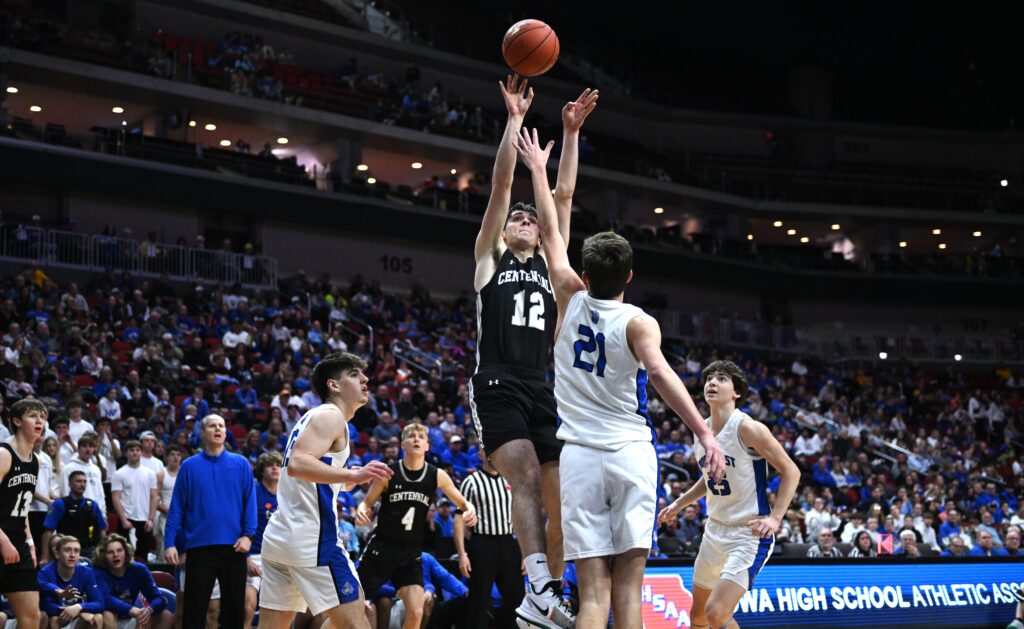 "I'm so proud of how our team went about their business this season," Fontana said. "They're hard workers, we had great team chemistry, no drama, they played for each other and the name on their jersey, and they were a great representation of our community. They were a coach's dream."
Vaske and Winkel will return next year along with junior forward Chase Schutty. Connor Welsch, one of the team's top reserves, will also be back.
"We're definitely going to play with the names of the seniors on our backs," Vaske said. "We're going to go on a revenge tour for them."