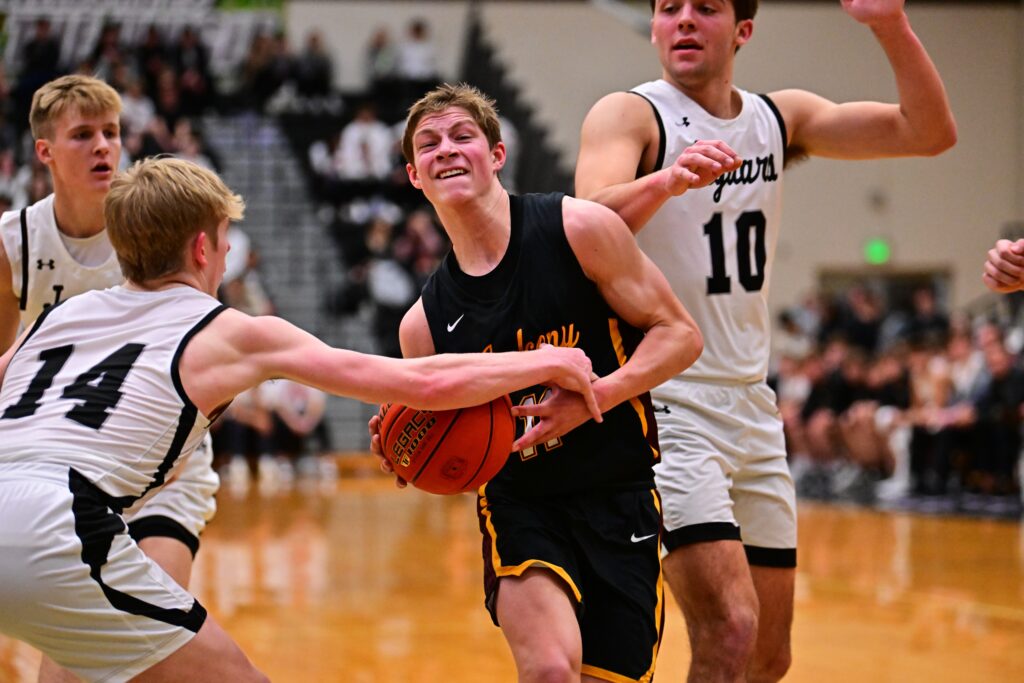 Standout junior guards Carson Johnson of Ankeny and Luke Winkel of Ankeny Centennial have been named to the CIML Conference first team by a vote of the league's boys' basketball coaches.
Winkel, who led the Jaguars to a 16-8 record and a trip to the Class 4A state tournament, was a unanimous pick. He averaged a team-high 16.8 points, 4.9 assists and 1.5 steals per game.
Johnson, meanwhile, helped the Hawks to a 9-15 mark. He averaged a team-high 15.0 points while shooting 42.0 percent from behind the arc, leading the squad with 58 3-point goals.
Senior forward Omaha Biliew and senior center Vance Peiffer of Waukee were both unanimous picks to the first team along with senior guards Pryce Sandfort and Cade Kelderman of Waukee Northwest, sophomore guard Curtis Stinson Jr. of Valley and Winkel. Senior forward Sam Tornabane of Johnston was the other first-team pick.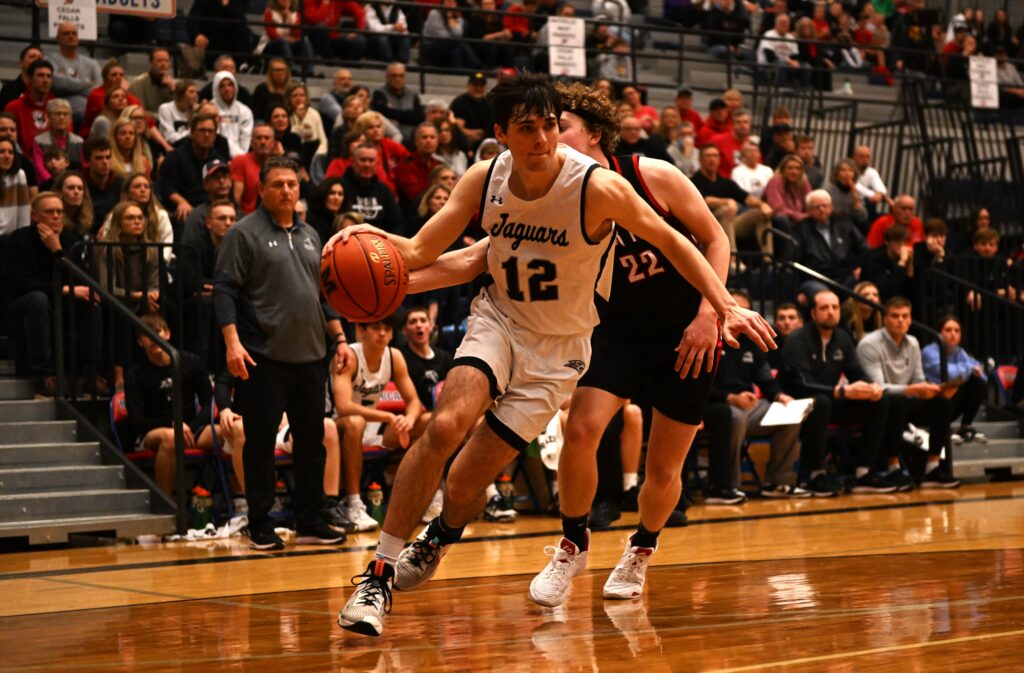 Senior forward Evan Bryan of Centennial was selected to the CIML Conference second team. He averaged 10.3 points and 4.0 rebounds while making 26-of-68 3-point attempts.
Bryan was joined on the second team by senior guard Trevian Carson and sophomore guard Zay Robinson of Class 4A state champion Valley, junior forward Grant Tigges of Northwest, senior guards Nathan Ruisch of Johnston and Riley Edwards of Southeast Polk, and senior guard Cooper Randall and junior guard Mason Costello of Waukee.
Junior guards Lio Aguirre of Ankeny and Nick Vaske of Centennial were both named to the all-conference third team. Aguirre averaged 14.3 points and a team-high 6.3 rebounds for the Hawks, while Vaske averaged 9.1 points and 4.5 rebounds for the Jaguars.
Other third-team picks were senior guards Cade Littlefield of Waukee and Drew Mauro of Dowling Catholic, sophomore guard Kiki Deng and sophomore center Trevin Jirak of Valley, sophomore forward Jalen Richardson of Johnston and junior guard Grant Uecker of Urbandale.
Senior guard Drew Schreurs, senior forward Easton Pratt and junior forward Chase Schutty of Centennial earned all-conference honorable mention along with senior guard Maddox Ward, senior forward Jamison Patton and junior forward Cash Schoolen of Ankeny.
All-substate teams
Winkel and Bryan were also named to the all-substate team in Class 4A Substate 2 by the Iowa Basketball Coaches Association. They led Centennial to the substate crown, allowing the Jaguars to qualify for state for the second time in school history.
Centennial coach Bob Fontana was selected the Substate 2 Coach of the Year.
Johnson was named to the all-substate team in Substate 6. He led his team to a win over Ottumwa in a substate quarterfinal before the Hawks ended the season with a semifinal loss at Ames.