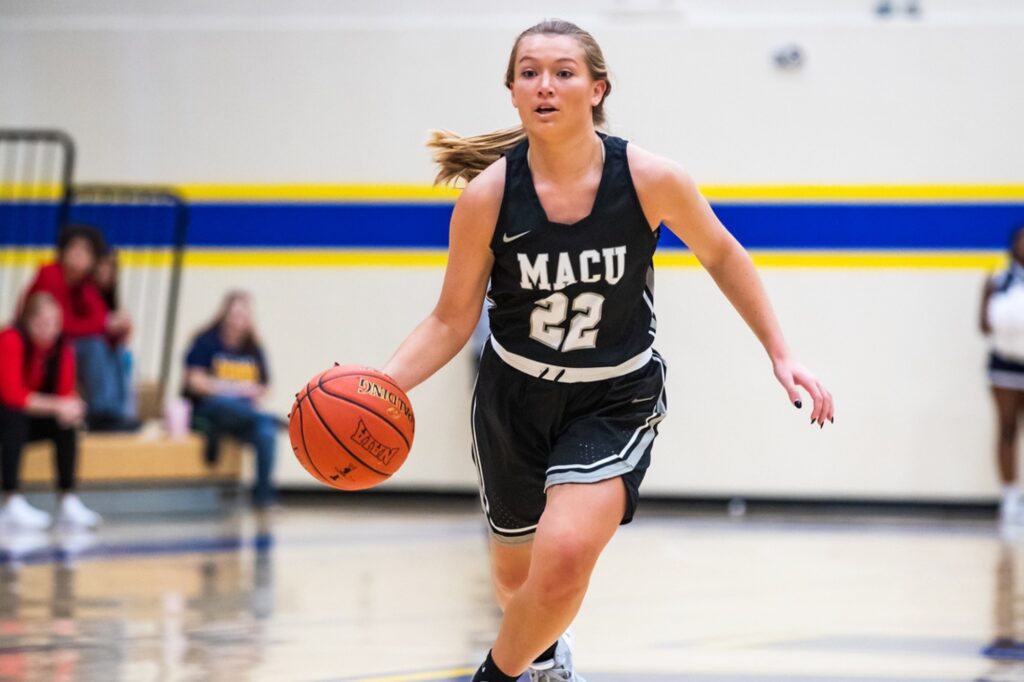 Although her college basketball career is now over, the impact that former Ankeny Centennial standout Sydney Wycoff had on the Mid-America Christian University women's squad will last a long time.
Wycoff, a graduate student, has been named to the all-Central Region second team by the National Christian College Athletic Association. She helped the Evangels to a 23-7 record in her fifth and final season.
The 5-foot-6 Wycoff put together a stellar campaign as the team's starting point guard. Considered one of the best on-ball defenders in the Sooner Athletic Conference after receiving all-Defensive Team accolades, she also made her presence felt on the offensive end.
Leading the team with 93 assists, Wycoff turned in one of the best assist-turnover ratios in the NCCAA as she ranked sixth in the nation with a 2.0 rate. She wrapped up her historic MACU career as one of the program's all-time leaders in dimes, ranking second in the NAIA Era book with 319.
Overall, Wycoff will go down as one of the best point guards to ever wear an Evangels uniform as she also holds career top 10 marks in rebounds (458, 6th), assists per game (2.7, 8th), steals (149, 4th), field goal percentage (44.7, 6th), made free throws (188, 8th), free throws attempted (273, 8th) and games played (120, 5th).
MACU advanced to the NAIA Tournament for the third straight year. The Evangels lost to Sterling, 73-70, in the first round of the tournament on Tuesday at Park City, Kan.