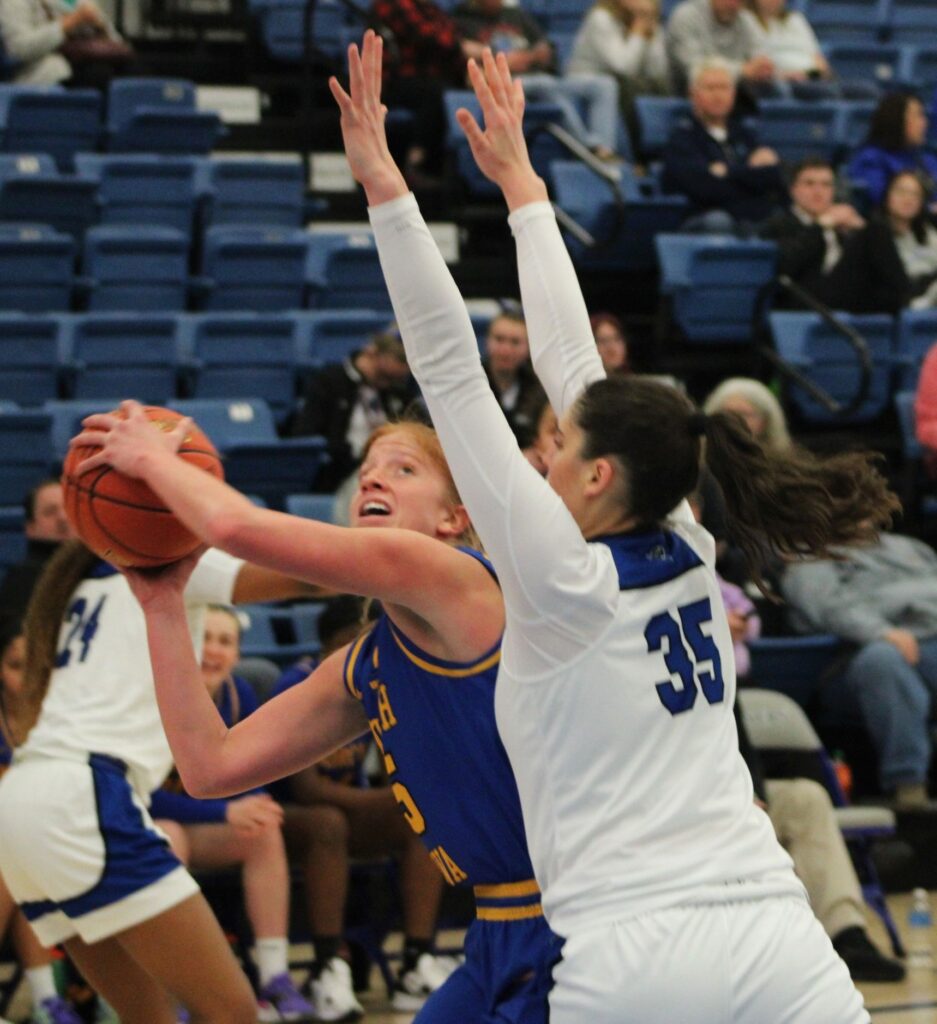 Former Ankeny Centennial standout Jackie Pippett has been named to the NJCAA Region XI second team after helping the North Iowa Area Community College women's basketball team to a 19-12 record.
Pippett, a 6-foot sophomore post player, averaged 10.2 points, 5.5 rebounds and a team-high 1.1 blocks per game. She started all 31 games for the Trojans.
Pippett recorded 76 steals, which ranked second in the Iowa Community College Athletic Conference behind teammate Audrey Martinez-Stewart, who was selected the Region XI defensive player of the year. She also tied for fifth in the conference with 170 rebounds.
NIACC closed out the season on Saturday with a 58-49 loss to No. 3 Kirkwood in the Region XI semifinals at Cedar Rapids. Top-seeded Kirkwood (28-2) trailed at the half, 26-25, but the Eagles outscored NIACC in the third quarter, 17-9, to build a 42-35 advantage.
Kirkwood was led by Jada Devine with 22 points. The Eagles are seeking a second straight NJCAA Division II national title.
Kourtney Manning had 19 points, seven rebounds and three assists for NIACC. Pippett added 13 points, six rebounds, two assists and two blocks.
The Trojans played in the regional tournament semifinals for the second year in a row.