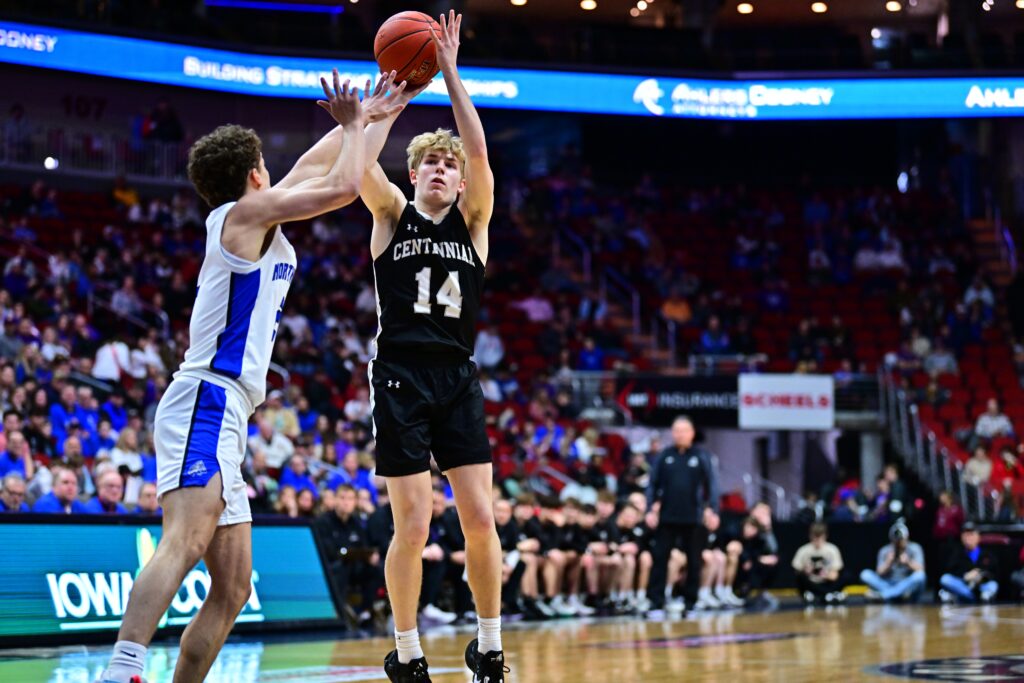 Ankeny Centennial's Luke Winkel enjoyed a breakout season on the basketball court.
His counterpart at Ankeny, Carson Johnson, spent much of the campaign trying to regain his form after undergoing knee surgery in the offseason.
Both junior point guards have been rewarded for their efforts by earning all-state honors from the Iowa Print Sports Writers Association. Winkel was named to the Class 4A first team, while Johnson was a second-team selection.
Winkel led the Jaguars to a 16-8 record and their second appearance in the Class 4A state tournament. He becomes the first Centennial player to earn first-team honors since 2020, when Cody McCullough was honored after leading his team to a fourth-place finish in Class 4A.
Winkel averaged a team-high 16.8 points, 4.9 assists and 1.5 steals per game. He shot 47.3 percent from the field, 32.2 percent from 3-point range and 78.9 percent at the free-throw line.
Winkel scored in double figures in 21 of the 24 games. He scored a career-high 31 points in a victory at Cedar Rapids Prairie on Jan. 30, then matched that total in a win at Southeast Polk on Feb. 7.
Winkel was joined on the first team by senior guards Pryce Sandfort and Cade Kelderman of Waukee Northwest, senior forward Omaha Biliew of Waukee, senior guards Colby Dolphin and Kenzie Reed of Cedar Rapids Kennedy, senior forward Drew Kingery of Indianola and junior guard Redek Born of Norwalk.
Sandfort was also selected the 2023 Mr. Iowa Basketball. The 6-foot-7 guard finished with 25.2 points and 11 rebounds per game while leading his team to a Class 4A runner-up finish.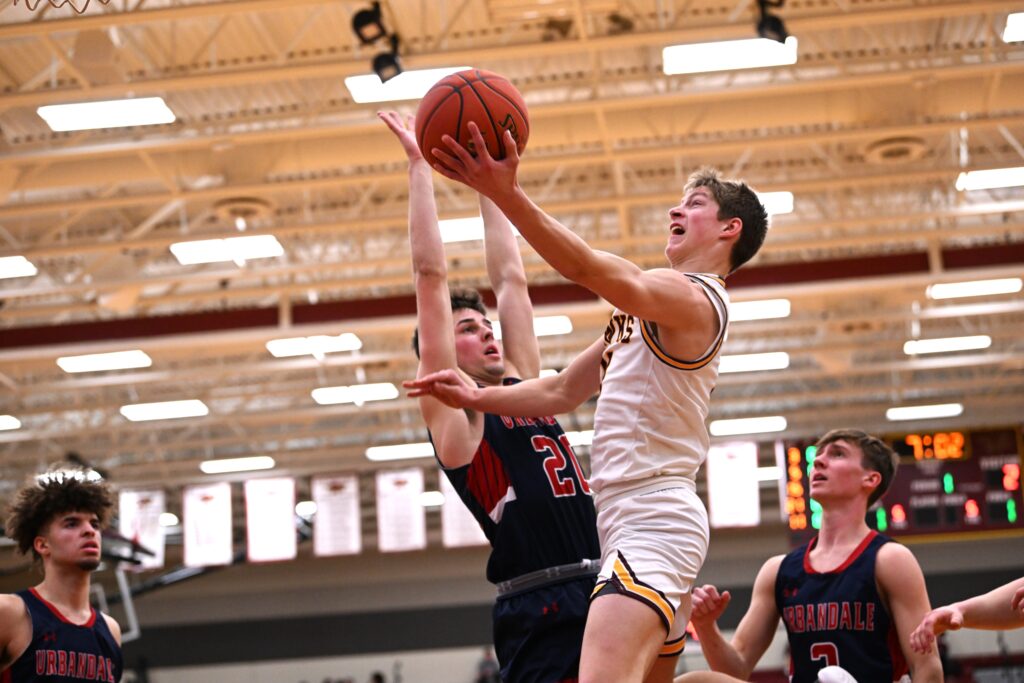 Johnson helped the Hawks to a 9-15 mark. He averaged a team-high 15.0 points and shot 42.0 percent from behind the arc (58-of-138).
Johnson scored in double figures 20 times. He had a career-high 24 points in the Hawks' biggest win of the year–a stunning 56-51 upset over then-No. 3 Waukee on Jan. 13.
Johnson was joined on the second team by senior forwards Dallas Bear of Cedar Falls, Preston Dobbs of Sioux City East and Vance Peiffer of Waukee, senior guards Keishaun Pendleton of Waterloo West and Traijan Sain of Cedar Rapids Washington, junior forward Caden Wilkins of Bettendorf and sophomore guard Curtis Stinson Jr. of Valley.
Senior guard Brayden Drea of Indianola, a former Ankeny player, was among the third-team picks.
The Mr. Basketball honor and the all-state teams are voted on by both sports writers and high school basketball coaches who attended the meeting. Nominations were taken in advance of the meeting online, as well as made during the selection meeting. Only one vote was allowed per class from each newspaper or school.